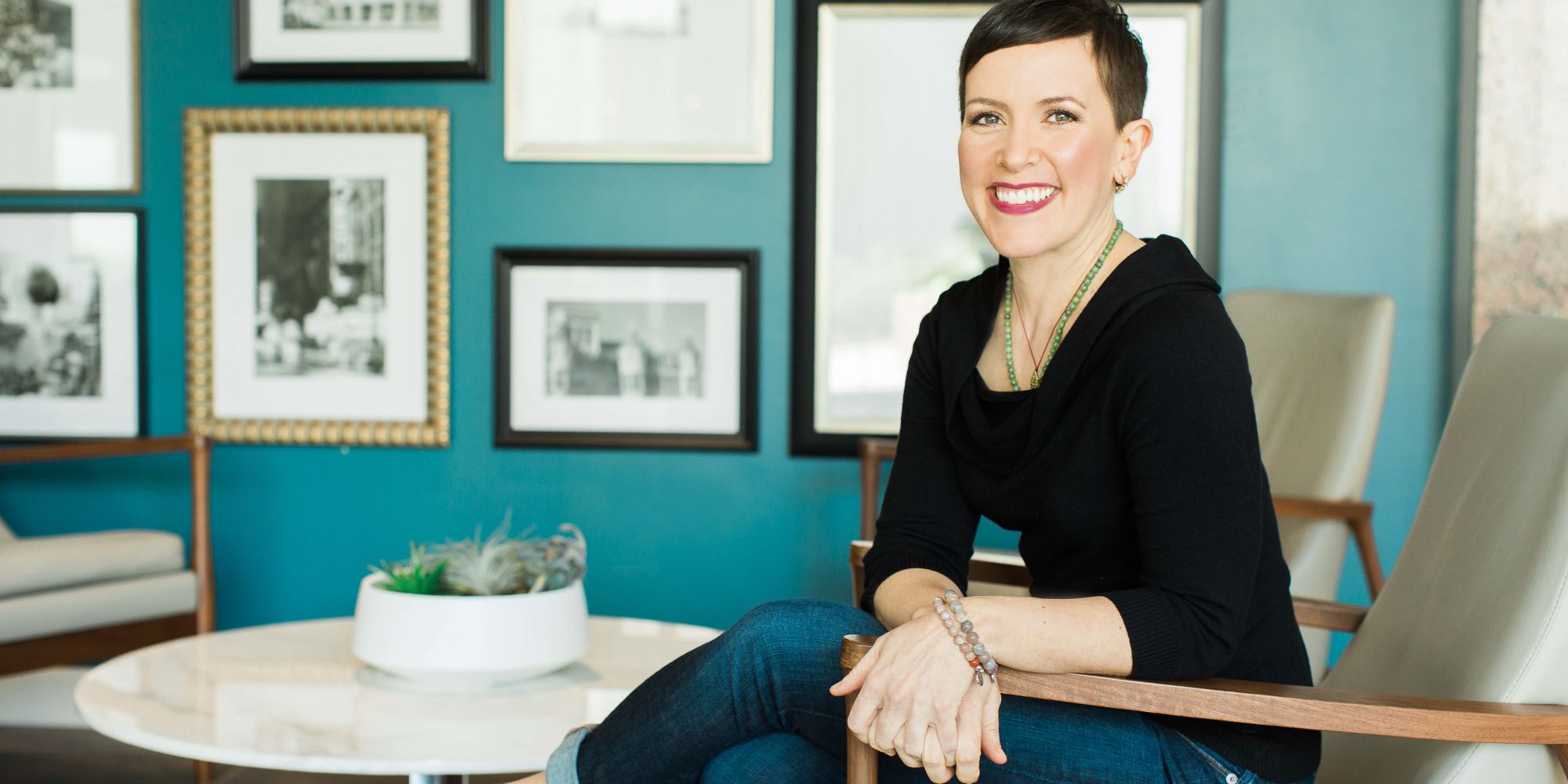 Dallas Studio EcoBlend Therapies Takes A Big Picture Approach to Skincare
Former Acure president Amy Halman has settled into an intimate setting at studio EcoBlend Therapies to have frank skincare discussions with clients.
"It doesn't matter what moisturizer or cosmetic you buy, nothing is going to work if you're not connecting your skin to your body. You can't only worry about the topicals. You have to start internally and move outward," she says. "I felt I had an opportunity to start a different conversation in the industry."
Halman is at the forefront of the merging of health and beauty at EcoBlend Therapies, a tiny contemplative oasis in Dallas. Clients introduce themselves to Halman through an intake form covering diet, stress levels and more — and the consultation doesn't end there. She inquires about habits and well-being once they're on the treatment bed.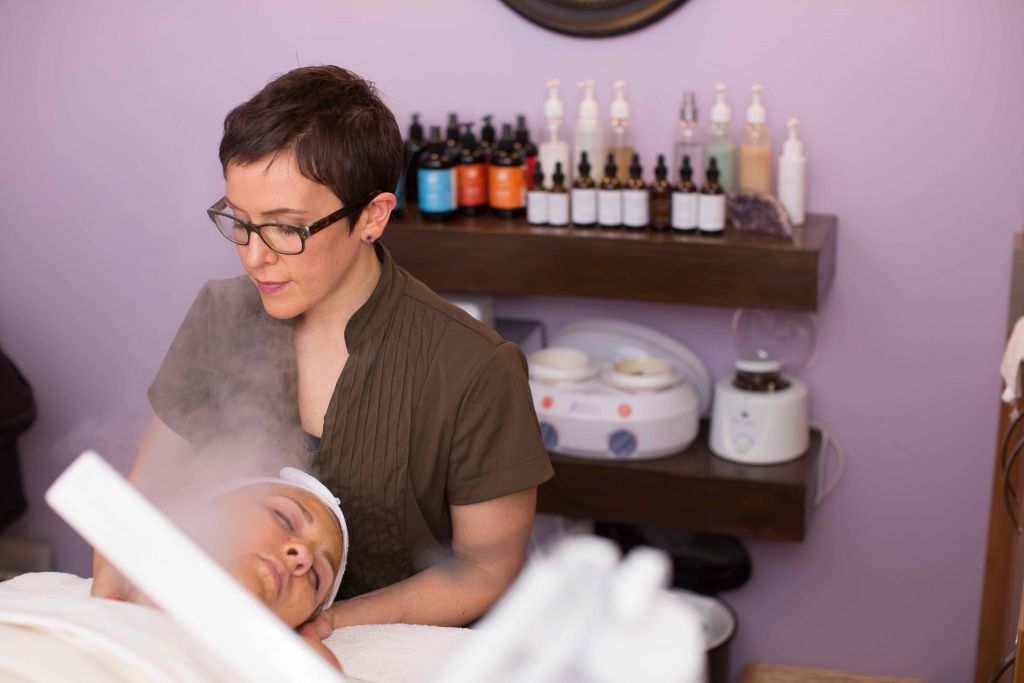 "It's really important to understand their lifestyle not just for the sake of understanding what products would be good for them, but it helps you understand what you are seeing on the skin," says Halman. "It's a way of treating the skin that logically makes sense, and there's nothing more special than when you see people finally understand how they can effectively get to the root of what's triggering issues for them."
Halman believes strongly in the gut-skin connection. If digestion isn't up to snuff, skin can suffer, she explains, elaborating that she considers her services one step in a multistep approach to wellness that addresses the whole body. She refers clients to nutritionists and naturopathic doctors for deeper dives into their insides.
Although EcoBlend Therapies features a menu of services priced from $20 to $225, Halman says that menu is a jumping off point for customized treatments. She relies on Arcona formulas rich in cold-processed fruit enzymes, antioxidants, plant lipids and extracts, sea vegetables, essential oils, and vitamins and minerals in the treatments. She's also a fan of flower essences from Lotus Wei, which she offers clients in water.
Halman veers from the practices of aestheticians favoring wounding the skin to stimulate collagen and elastin production. "The problem is that you'll have skin that's inflamed, irritated and disturbed. I utilize enzymes that are going after the dry, dead skin layers and lifts those off. It opens circulation in the skin, and then I deliver highly potent vitamins and minerals," she says. "It's a pretty blissful experience; it's really effective, and it doesn't cause all the inflammation."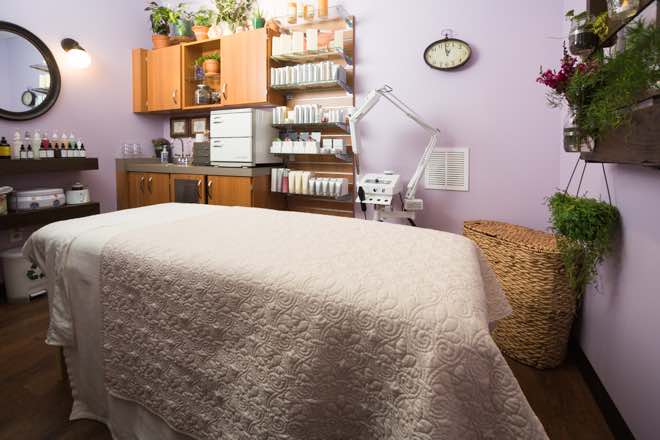 Halman's skincare career began after cystic acne brought her to a dermatologist who couldn't comprehend why she didn't want to go on Accutane. "No one would tell me the root cause. They were just treating the symptoms," remembers Halman. "I dove into nutrition and coupled that with gentle skin treatments. Over the course of time, I found my way back to a healthier balance, and my skin cleared up."
With her acne battle as a backdrop, Halman enrolled in Aveda Institute of Chicago in 2005 and went on to become a leading facialist in Chicago at Ruby Room. She transitioned into the brand side of the skincare business in 2011 with Acure, where she was president from 2012 to 2016 and remains close with the company.
A Texas native, Halman maintains Dallas is primed for holistic skincare conversations. "Dallas is known for being really heavily into plastic surgery, so what better place is there for that shift in the conversation? It's really been a pleasure to see the response, especially in the downtown, Highland Park area," she says. "It's evolved and changed so much here. There are great pockets of holistic practitioners, and it's really powerful to be spreading my message in town that could really use it."
Eventually, Halman envisions expanding EcoBlend Therapies' space to integrate an eco-friendly boutique. She already surrounds clients with plants and crystals in the waiting area to foster positive energy. "They are wrapped in an experience that connects them to the power of plants and natural materials," she says. "I want them to shop conscious products that can be fun and edgy, but have a better impact on your body, the planet and people around you. My idea is to really make sure people are making conscious choices."