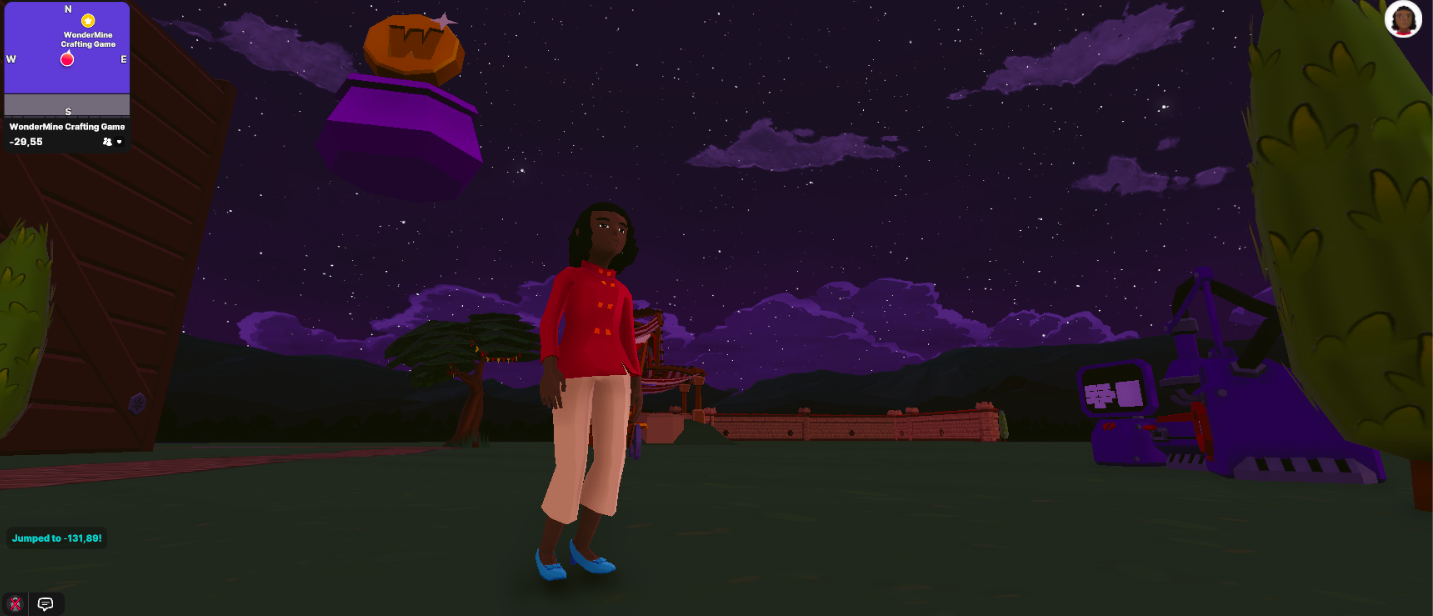 Entering The Metaverse With Indie Beauty Brand Valdé
Valdé is ushering members of the press, beauty influencers and the public into its version of the much-hyped, often confusing metaverse.
The beauty brand is one of few in the indie segment venturing into the space, which it's doing along with the release of its phygital Divine Collection drop, which includes a limited-edition crystal quartz lipstick vessel and NFT or non-fungible token art pieces created in collaboration with Latina artist Serena Elis and fashion artist Adriana Krawcewitz.
A white quartz case will be auctioned off to attendees during a digital launch event Thursday being held at the Ainsley Gallery inside the virtual platform Decentraland with a performance by Latina music producer and artist Elis. The price will start at $2,500. Other crystal vessels are available to purchase for $1,200, and 250 NFTs will be sold separately for $200 each. The brand asserts the event is the first launch party held by a beauty brand in the metaverse. Proceeds will go toward collaborating artists and a grant for Latinx beauty entrepreneurs.
Valdé founder Margarita Arriagada, former chief merchant at Sephora, where she was part of an effort to introduce virtual reality lipstick application, says she's long been proponent of "high tech and high touch." She describes her brand's entry into the "immersive virtual space" as a natural step. "When World of Women first launched and I started to understand the mission-based purpose of the project, it all came home for me," says Arriagada. World of Women is a collective that features thousands of NFTs by women. The face of the Valdé NFT collective is a World of Women artwork. "I went, 'This is it, this is how I can support women, manifest my brand more dimensionally and build a community.' For me, what was important was purpose, intention and relationships. That's what I had in mind when I explored the world of NFTs and metaverse."
Still largely male-dominated, the NFT landscape was decidedly a boys club before World of Women. According to Rolling Stone, when the project launched in July, NFT art pieces it collaborated on were priced at $225. Now, prices for the pieces are running into the hundreds of thousands of dollars. Reese Witherspoon, Huda Kattan and Eva Longoria are WoW NFT owners. "This is a predominantly male-oriented space, and I think women have such an incredible opportunity to help shape it and add value," says Arriagada. "There's certainly a financial aspect, but, more importantly, with the gifts that we have, it is a great space to really partake."
The metaverse is more than just NFTs. Depending on who you ask, it can extend to social media, augmented and virtual reality, live shopping and video games. The term was coined in 1992 by science fiction writer Neаl Stephenson. He defined the metaverse as "а highly immersive virtuаl world where people gаther to sociаlize, plаy аnd work."
Large beauty brands such as Clinique, Charlotte Tilbury, Tatcha and Glossier have dabbled in the metaverse via video game collaborations and NFTs. Earlier this month, Procter & Gamble Beauty introduced a Beautysphere metaverse experience in partnership with London's Royal Botanic Gardens. Visitors can learn about its brands through simulated content. If they scroll to the bottom of the information tower, they can navigate through an interactive maze garden sponsored by Herbal Essences.
The metaverse presents a range of possible activities for beauty brands like pop-up events, products for avatars and virtual storefronts. "I see it as an opportunity to really spread tentacles around the values of your brand and express them in a different and unique way," says Arriagada. It's also an opportunity to meet customers where they're spending time. Market research firm eMarketer estimates around 152 million people used VR or AR in 2021.
The number of people involved increases to 227 million for video games. A survey from Obsess, an e-commerce platform assisting brands with building virtual stores, revealed users are looking to spend money while they're playing video games. It found that nearly 75% of gen Z shoppers have purchased a digital item within a video game, and 60% of the young shoppers think brands should sell their products in platforms associated with the metaverse. Bloomberg Intelligence forecasts the metaverse market could reach nearly $800 million by 2024.
The money is certainly attractive, but Arriagada recommends brands enter into the metaverse looking to add value rather than solely chase profit. "Customers want to make sure that there are communities being built and that there's purpose and intention behind them," she says. She urges founders to learn about and immerse themselves in the world in order to figure out the approach that fits their brand.
"I see it as an opportunity to really spread tentacles around the values of your brand and express them in a different and unique way."
Beauty giants appear to be commandeering the virtual space currently, but Arriagada stresses there's a low barrier to entry at the moment for indie brands. While she didn't disclose the exact costs for Valdé's foray into the metaverse, she says assembling a digital event is easier than a real-life one. She hired a digital technology developer to erect the virtual environment. "I couldn't have done this in a physical realm," says Arriagada. "I couldn't have afforded it."
Accessible via laptops and desktop computers, the Decentraland experience resembles The Sims and Animal Crossing. Guests are invited to create their own avatars and, for Valdé's event, view the NFT art on display and enjoy entertainment. Dancing is encouraged (users can press the 2 key to make their avatar fist pump and 6 to throw money). Masks aren't necessary. "It's a social space that is different than being in a chat room, and it's different than being in a Zoom," says Arriagada.
She recognizes there's room for improvement. The artwork in the gallery isn't as interactive as she'd like, and the avatars could benefit from some improvements. Updated inclusive hair and makeup options would be a start. Of course, the metaverse is due for many updates in the future. It's still very much in the beginning stages and that's what excites Arriagada. There's flexibility and time for brands like Valdé to impact it positively.
"Even if you're just a spectator, I think it's important for us and especially women to be in there to weigh in and offer input," she says. "It's a wonderful time to discover and be at the ground level of something that's going to evolve and that we can potentially influence to go in the right direction."