This New Brand Caters To Gen X Consumers With Skin-Loving Makeup
"As I've gotten older, I still had the same love of makeup, but my skin changed. I don't want to have cakey makeup that goes into the wonderful nooks and crannies on my face," says 50-year-old Patricia Gallardo. "I didn't see makeup brands that were talking to me. They were either for the 20-year-old or for the 60/70-year-old, so that middle space was missing."
Together with long-time friend Saima Rathor, Gallardo is filling the space she detected was missing in the beauty industry by launching EpicLight Beauty, a new brand specializing in skincare-driven makeup products beginning with $30 Never Settle Radiant Cheek + Lip Blush containing hyaluronic acid, avocado oil and sea fennel extract. "At this age, whatever I put on my face better have skincare ingredients," says Gallardo.
EpicLight is among a growing group of across beauty and wellness categories (Flyte.70, Better Not Younger, Wile and Womaness are also examples) that have woken up to the power of gen X, an often-overlooked consumer group born from 1965 to 1980 that gives businesses plenty of reasons to pay attention. With above average income,  members of gen X constitute about 20% of the United States population, spend more than any other generation and have $2.4 trillion in spending power, $1 trillion greater than millennials.
"My daughter will wear my blush, and it looks great, but we are aiming for this demographic because we feel misunderstood. We still love makeup. We still love to look beautiful. We still want to take care of ourselves, and this demographic is huge because it has the highest spending power," says Rathor, 52. "They have disposable income, and they make the spending decisions in the household." Gallardo chimes in, "And it's us. Our website says, 'We see you because we are you.'"
For both Gallardo and Rathor, a throughline of their lives has been a passion for makeup. Out of college, Gallardo went to work for Revlon in product development before becoming a financial journalist at CNBC. Later, she committed herself to raising her children. After business school, Rathor became an analyst at KeyBank and investment banking associate at JPMorgan Chase & Co. before switching to institutional investing and later, like Gallardo, committing herself to her family.
Reflecting on her finance jobs, Rathor remembers the pleasure of getting her makeup done during breaks in the day. "It was a fun thing to do, but I really learned the art of makeup, and I fell in love with it," she says. "It would take me an hour and a half to go out every night to make my makeup perfect."
For Gallardo, makeup provides great joy, too. "I have this emotional attachment to makeup. I can have the worst day, but if I go and buy lip gloss—I have a huge collection of lip glosses—I will feel so much better," she says. "I might have 400 lip glosses. I will try every product once, and I could spend hours in Sephora, literally I could. It is a happy place."
Fifteen years ago, Gallardo and Rathor met at preschool drop-off in New York City. As their kids grew older, they moved outside the city to Greenwich and Westchester, respectively, but they didn't lose touch. They shared a desire to start a business, and their mutual affinity for makeup gave them direction for that business.
"This demographic is huge because it has the highest spending power."
Rathor recalls, "She's like, 'I love makeup, you love makeup, let's give this a shot.' We come from different ethnicities, and one of the issues I've always had is matching my skin tone, which is on the yellower side. It's always intrigued me what we could do in this space, which is obviously saturated." Rathor is of Pakistani descent, and Gallardo is of Dominican descent. At EpicLight, Gallardo says, "We have the inclusivity that we didn't see years ago in a makeup brand."
The process of developing EpicLight took about a year. Rathor and Gallardo didn't go into the beauty industry with illusions about it being easy to crack or without an understanding that friendships can be tricky to manage in a business partnership. They drew up a contract to be responsible about adding a company into the mix of their relationship, and Rathor describes their approach to spreading EpicLight as an "everyday hustle." She says, "We're really just trying to get our name out there."
The pair jointly have invested roughly $250,000 to $300,000 in EpicLight and project it could reach $150,000 in first-year sales. Gallardo is the creative force of the duo, and Rathor is the financial dynamo. Gallardo points out Rathor is "very personable and an amazing salesperson," too. Gallardo says, "She will walk around with our product in town, and she will tell me, "Can you bring me pieces? I'm selling 10 at my doctor's."
Rathor explains she always carries Never Settle with her to have people touch it. "When they touch it, they go, 'Oh, it feels creamy.' And when they put it on their skin, it melts into a powder. It's a very unique formula, and I'm very proud of it. It really does help your skin. You can feel it." The product is available in four shades.
Rathor and Gallardo kicked off EpicLight with blush because Gallardo says, "If you put on a little bit of blush, you have that healthy, instant glow." They didn't expand beyond it at the outset to keep costs down, but a lip gloss serum, tinted moisturizer and concealer are among the products in the pipeline.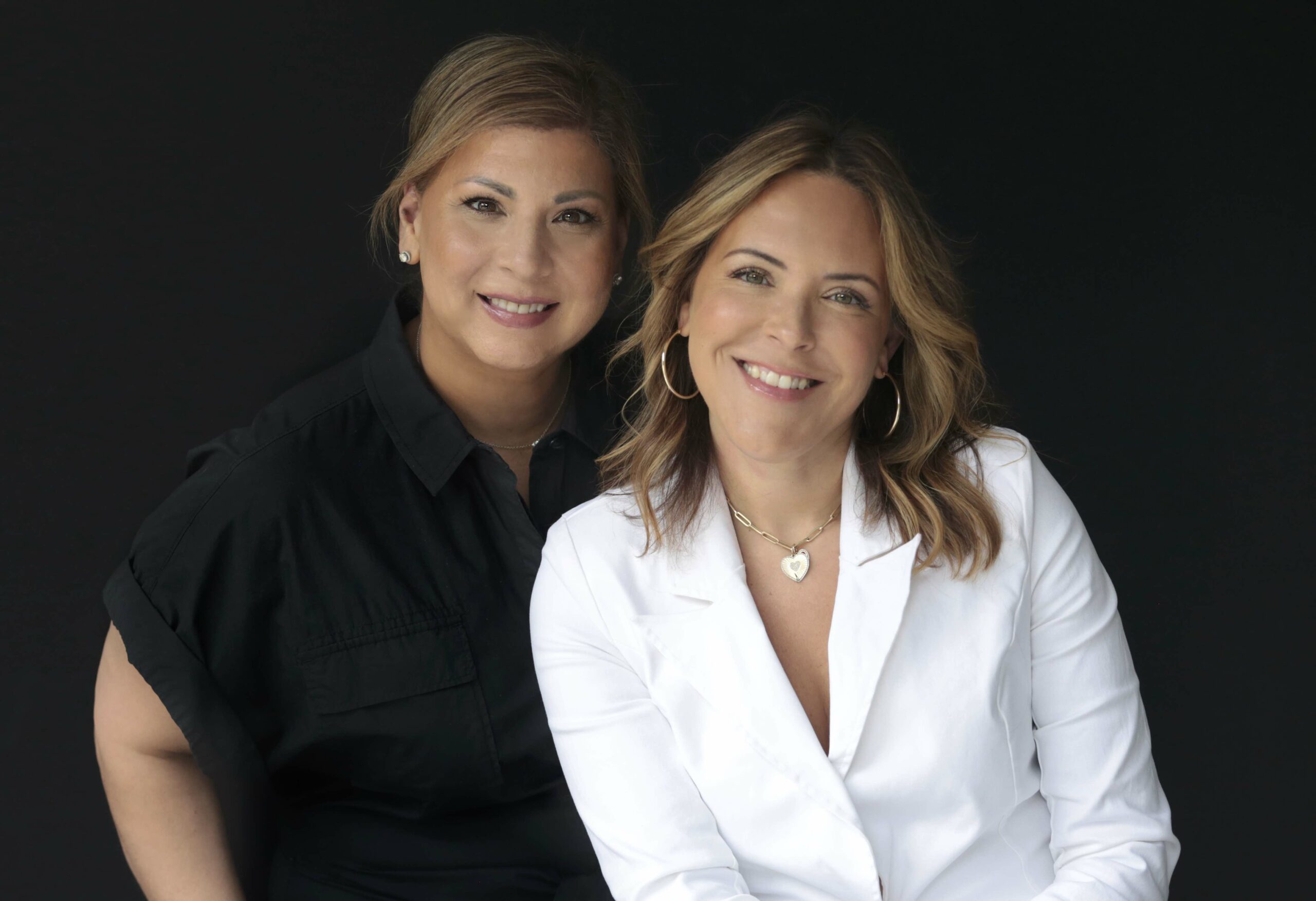 EpicLight is positioned as a mid-tier prestige brand. To price Never Settle, Rathor and Gallardo studied the market, finding that most of EpicLight's competitors sell their blushes at $26 to $34, and they landed on $30 to have it sit within that range. The brand is already selling at the beauty e-tailer Skinholy, and e-tailers and boutiques such as Thirteen Lune and Shen are on its target list for distribution. Of course, Sephora is an eventual goal.
For now, though, Rathor and Gallardo are busy hustling. They're planning to host pop-ups to feature EpicLight in various cities (they name Boston, Miami and Los Angeles as possibilities), throw cocktail parties where they can encourage people to try their merchandise, and plant it in spas as a makeup complement to skincare treatments.
"We can't grow exponentially. It takes time. We are building up our story so people can see the potential in what we are trying to do," says Rathor. "I think of it as, if we potentially have an investor in the future, how are they going to look at us? I'm trying to make decisions based on that. For example, people invest in management, your story and good product. Those are all the factors we are trying to keep in mind as we are growing."