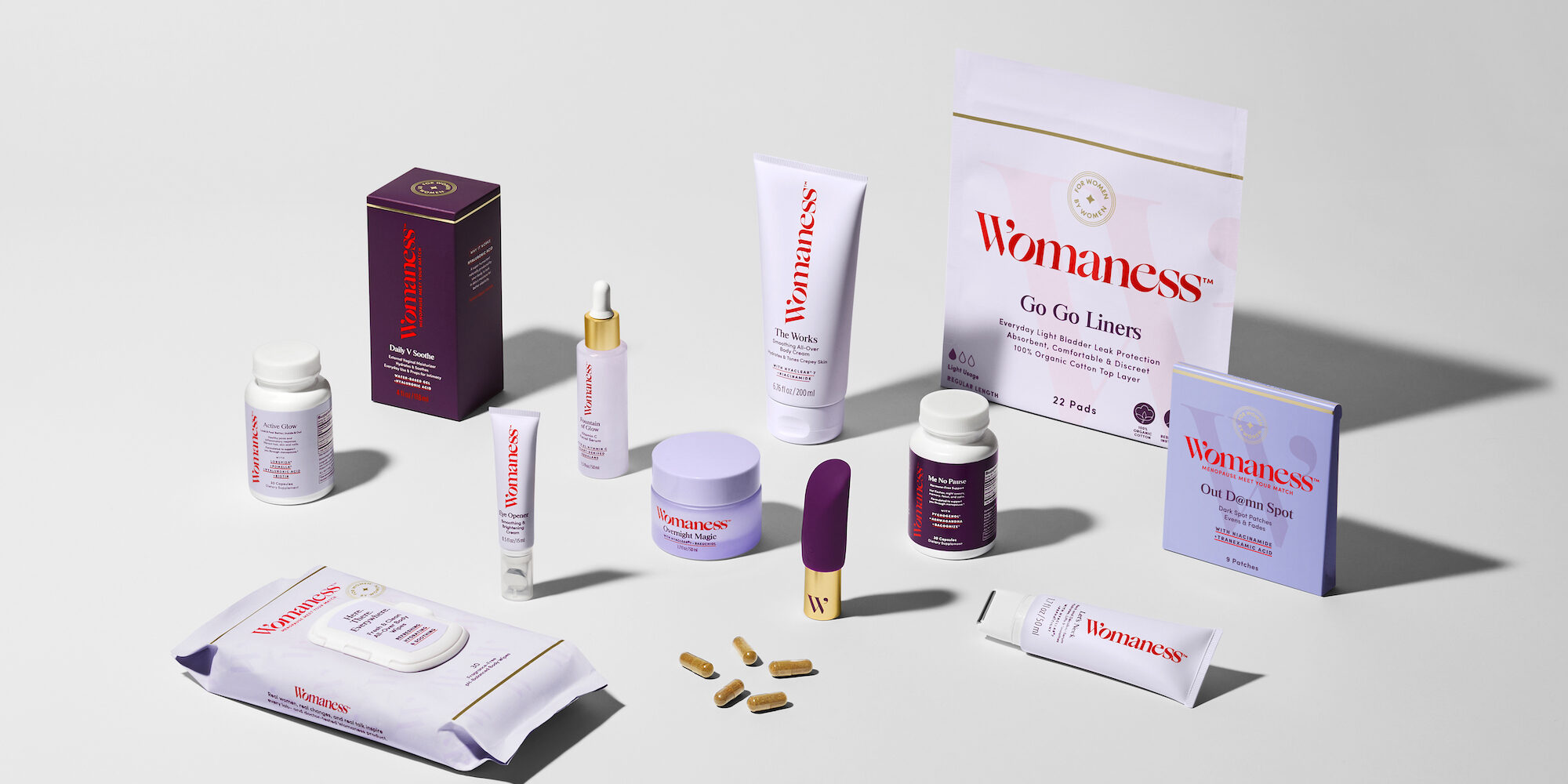 New Brand Womaness Brings A Comprehensive Approach To Menopause Care To Target
Womaness aims to be a one-stop shop for menopause care.
Launching today, the brand's assortment of 13 products spans skincare, body care, wellness, sexual health and incontinence, and is designed to support consumers facing a myriad of perimenopause, menopause and postmenopause symptoms, including vaginal dryness, hyperpigmentation and loss of skin elasticity. The products range in price from $8.99 for Go Go Liners leak protection pads to $39.99 for Me No Pause, a daily supplement formulated with extracts like pycnogenol to help manage common concerns like night sweats, low libido and mood fluctuations.
The past two years have proven that the menopause care category is more than just a hot flash in the pan. Globally, the category is projected to reach $4.9 billion by 2027, according to market research firm FutureWise. The brand field within it is proliferating quickly. In addition to Womaness, among the emerging menopause care players in skincare and sexual wellness are Pause Well-Aging, State Of, La Maria, Caire, Mukti Organics and Kindra.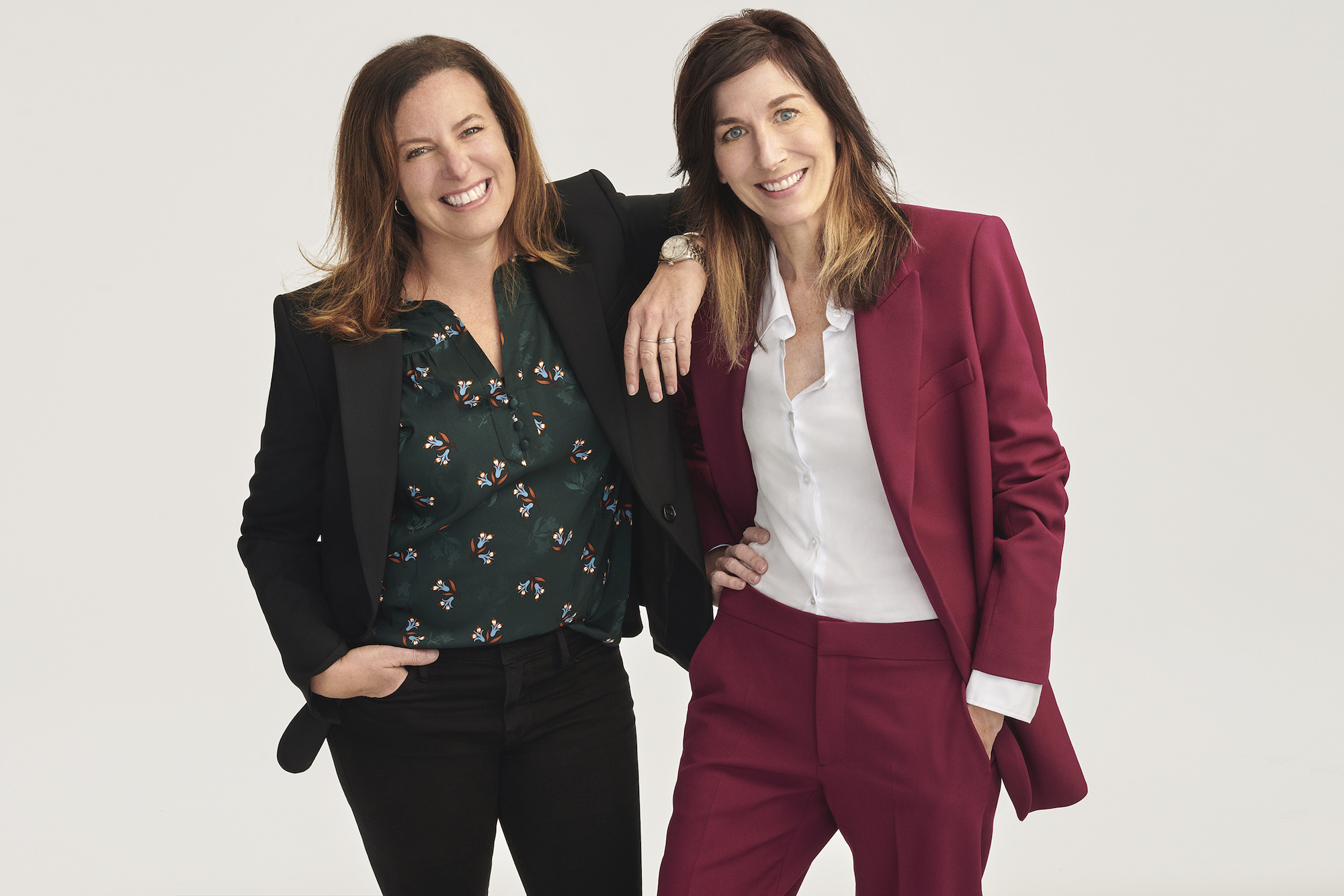 Womaness's decision to debut with a comprehensive set of products wasn't universally welcome. "A lot of investors told us that startups should have one or two products to launch, but you can't have a menopause collection without trying to address as many symptoms as possible," says Womaness co-founder Michelle Jacobs. "We're not curing you of menopause, we're not competing with hormone replacement therapy. If you go into a Target or CVS or any of the retail stores you shop in, there should be something for you—skincare, supplements, incontinence. These were really common symptoms, and these women should have a brand for them." 
The inspiration for Womaness came from co-founder Sally Mueller's experience of going through perimenopause and being dissatisfied with the available treatment options for it. "I went to the Mayo Clinic and filled out a questionnaire about sexual wellness," she recalls. "It was a female doctor, but it was still a little uncomfortable. She said, 'I see this all the time. Your issues tie directly to menopause.' Here I was in the middle of menopause, and I knew nothing about it. I was so uninformed about my own body."
Mueller's doctor supplied her with a list of products to purchase to alleviate the symptoms she was dealing with. "I started looking online at the products and thought, 'I am never, ever, buying these products,'" she says. "The names are bad, the packaging…nothing speaks to me. It's nothing against Mayo Clinic. They were trying their best, but there just wasn't a lot of product out there." 
"You can't have a menopause collection without trying to address as many symptoms as possible."

Mueller, former senior marketing executive at Target, and chief brand officer at Cherokee Inc. and Clique Brands, where she incubated the skincare brand Versed, has spent her career filling consumer goods white spaces. She is confident menopause care is a huge one. In a recent report, Female Founders Fund estimates 1.1 billion women will become postmenopausal by 2025. 
Mueller discussed the opportunity with fellow seasoned marketer Jacobs, who honed her skills in leadership positions at Time Inc. and Qurate Retail Group. Although Jacobs wasn't going through menopause, Mueller's idea for a menopause care brand resonated with her because of a shift she was seeing in many women in her life. She says, "There were so many women that we both knew that were smart, savvy, really successful leaning into wellness and self-care, and saying, 'You know what? I'm just not going to do things I don't want to do anymore. I'm going to make the next phase of my life a lot more joyful,'" says Jacobs. "It was really inspiring. The two ideas just collided. We created Womaness out of these insights."
Womaness is entering Target with most of its 13 stockkeeping units, starting with supplements placed in the retailer's women's health section. In July, the brand's skincare products will join Target's beauty section. "We're really disrupting a whole new category, and they're really excited about it," says Mueller. "We're not an anti-aging skincare brand, we're not a sexual wellness brand. I know the Target guest really well, and she's in menopause, too! This is an exciting opportunity for Target to connect with her."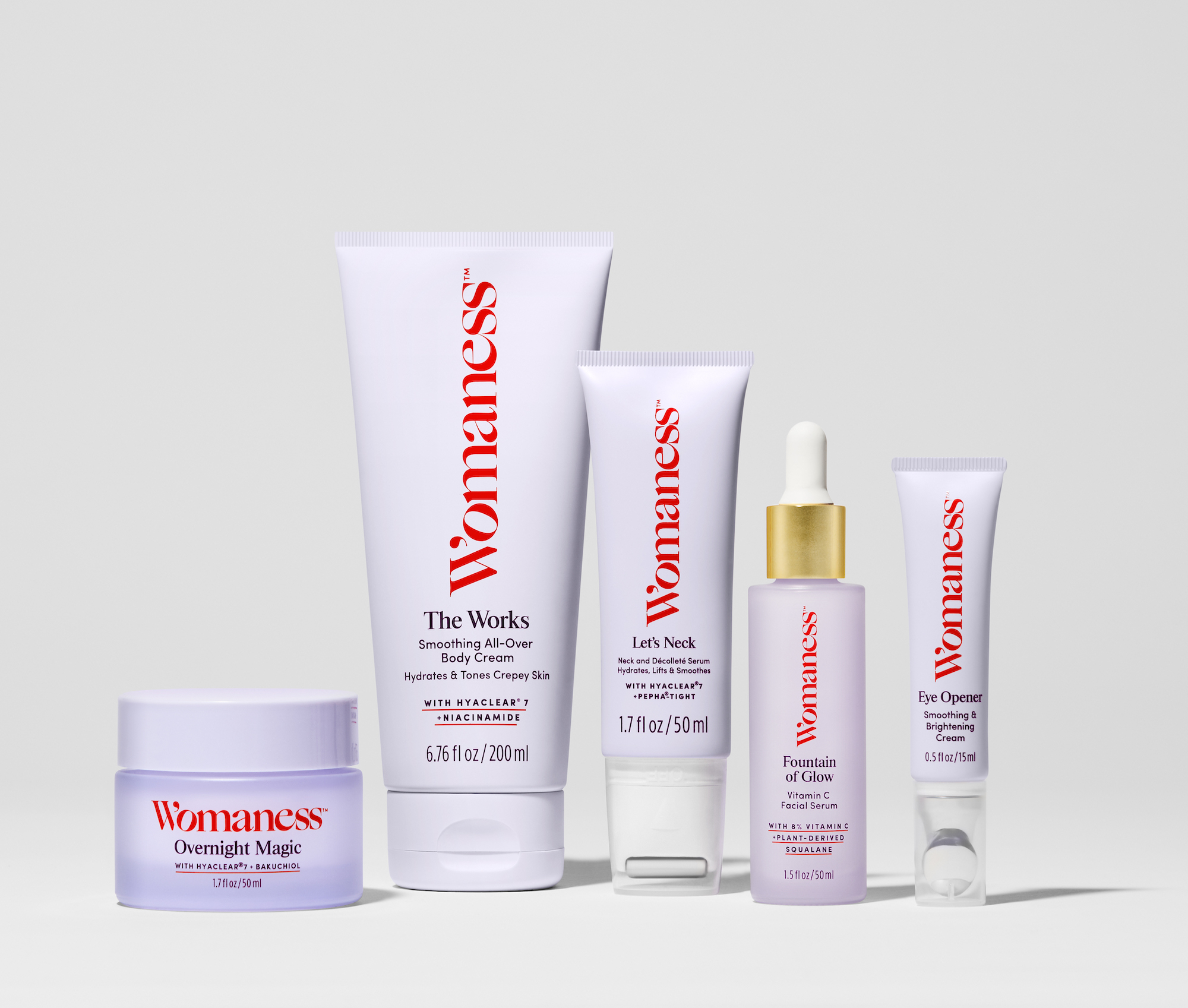 The brand's average retail price is about $19.99 to be accessible for Target shoppers. "We were told over and over again [by consumers], 'Please make the line affordable, so I can buy more than two products,'" says Mueller. "It was always part of our strategy to create the best product, but at accessible prices. That's the intersection we're really trying to achieve."
Womaness's products will be available on the brand's e-commerce site, but its marketing push out of the gate is focused on driving customers to purchase at Target. It's also going through the diligence process at QVC. Initially, the television shopping network wants to do an entire segment on The Works, Womaness's niacinamide-enriched body cream that both Jacobs and Mueller think will be a hero product for the brand. Jacobs says, "It's facial level skincare for the body. It has really amazing ingredients to help with crepey skin, to smooth and to moisturize."
In total, Womaness is beginning with seven skincare and body care products. On top of The Works, it has an eye cream and neck cream featuring cooling metal rollerball applicators, a night cream, a serum and dark spot patches. Jacobs and Mueller assert Womaness is a fit for beauty specialty retailers like Credo or Ulta Beauty with its skincare and body care products. 
"Menopause affects every single woman. We can touch all these women's lives."
Finding content that reaches perimenopausal and menopausal consumers and resonates with them has been a challenge for Womaness. The brand's approach prioritizes education. "We are being very selective on our influencer campaign because this is not a millennial brand," explains Jacobs. "There's no playbook. [Potential digital partners have said to us], 'I've built communities,' but 55 year olds are different. They don't want to take bathroom selfies."
Jacobs and Mueller have been told repeatedly that Womaness's consumers aren't online, but the co-founders know they are. "Some male or young investors assume, if you're over the age of 45, you don't know how to use the internet," says Jacobs. "This woman is online. We have to find her, engage her and get her to respond. We're doing a lot more personal outreach, saying we really want you in our community, we really want your support."
Mueller agrees, saying, "We can't hire five fashion influencers with 2 million followers each. This is a whole other marketing MBA program. It can be a case study. We're keeping it about celebrating this woman, the creativity she has. She's still super engaged in the world. That's why we say, 'We don't believe in the pause.'"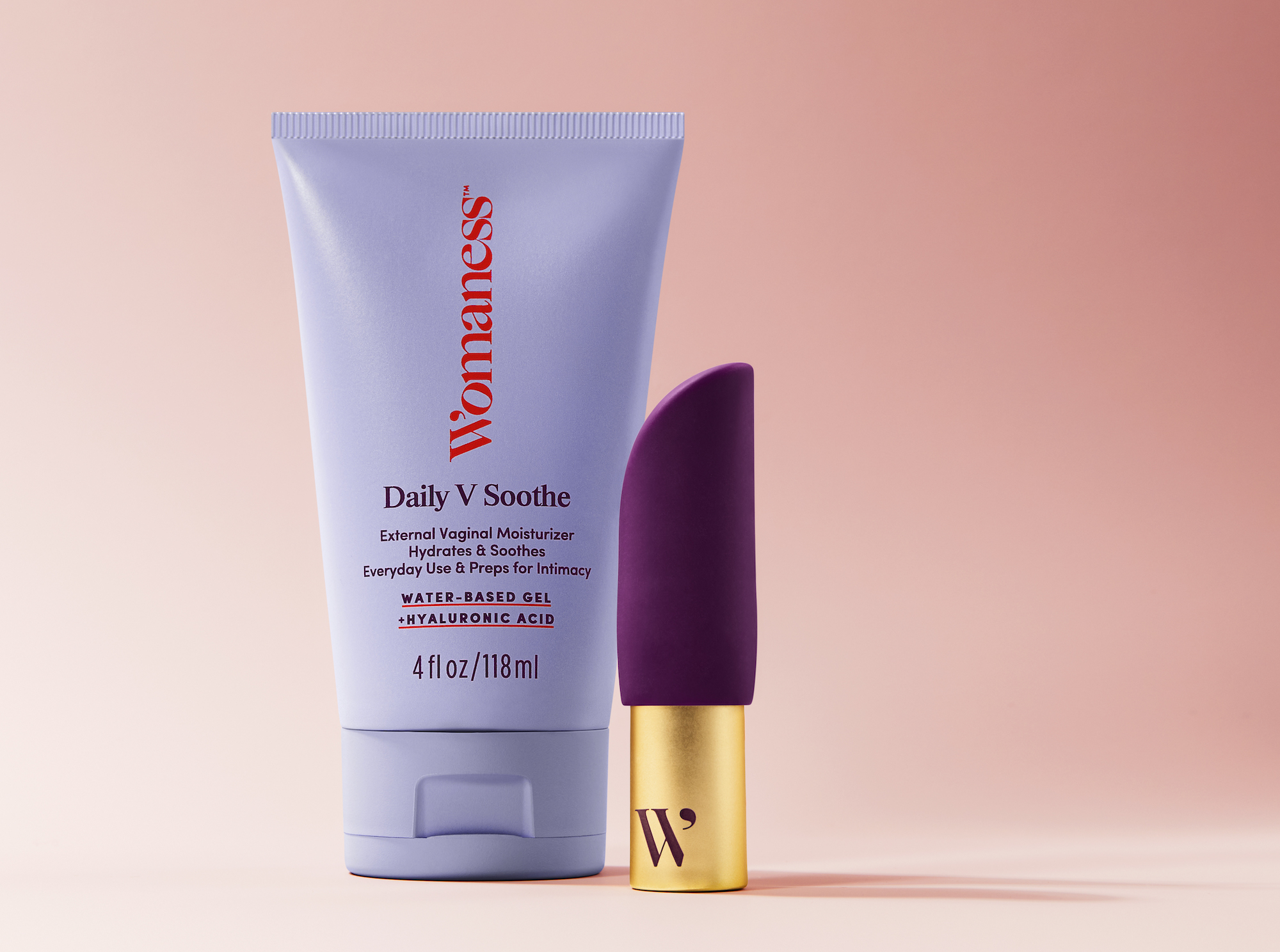 Despite resistance from some investors, Womaness has convinced plenty that its mission is worth backing. The brand raised $4 million in its oversubscribed seed round, $1 million in excess of an early goal of $3 million. Mueller says, "We ended up turning away several million. I had men crying because they couldn't invest." Unilever Ventures and Obvious Ventures, which has Myro, Beam and Happiest Baby in its portfolio, led the seed round. Swat Equity Partners, Black Jay Investments and individual investors participated in it as well.
In advance of the institutional round, Mueller and Jacobs poured $500,000 into building Womaness in order to pitch Target and secure the retail relationship prior to meeting with investors. "The brand really is striking a chord with women," says Jacobs. "Menopause affects every single woman. We can touch all these women's lives. Now, we just have to get the word out because, once women hear the story, they're sold."