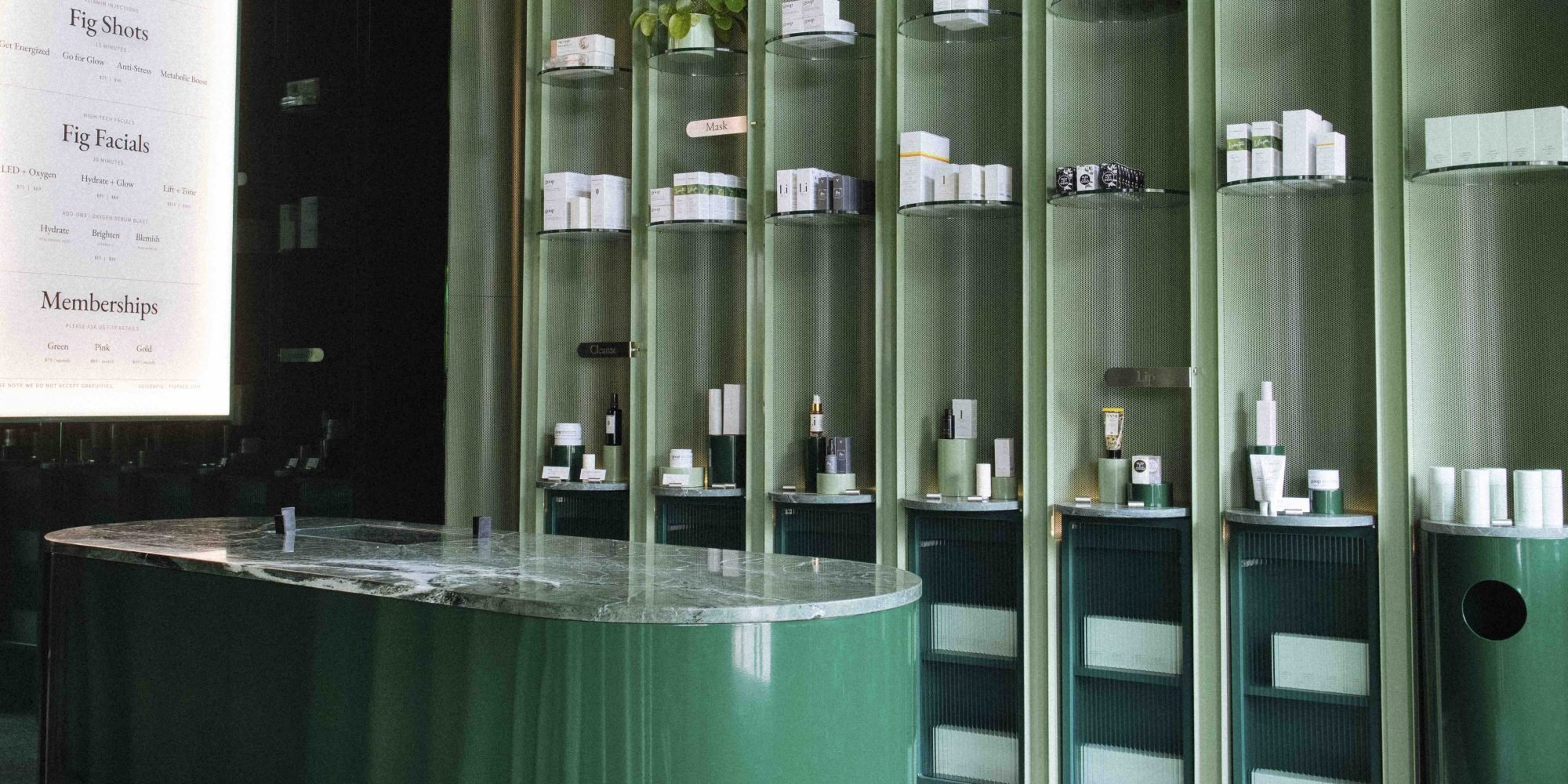 The Chicest New Fast Facial Concept In Canada (Don't Worry Americans, It's Heading To The US)
When former Tatler Magazine editor, assistant to famed fashion stylist Isabella Blow and luxury brand consultant Jessica Walsh moved from London to Vancouver almost five years ago, the amount of Lycra worn by women in the coastal Canadian city stunned her. "I thought everyone had just run the marathon. Oh no, it was the Lululemon effect," she says. "I threw myself into it and, by three weeks in, I was wearing Lycra and working out, and it was brilliant."
The wellness movement was particularly relevant to Walsh as she was acclimating to life in an unfamiliar place while raising three young children and trying to carve out time for herself in between parenting duties. In seeking exercise classes, and health and beauty treatments, her goal wasn't to become a supermodel, just improve her self-confidence. And Vancouver had plenty of fitness studios, spas and naturopaths to help Walsh's skin and body. On the spa scene, though, she noticed the locations didn't rival Heyday or Skin Laundry.
"I saw a slight gap. It was ripe for branding and experience. In New York and London, the stores are so inviting and polished," says Walsh. "If I could do something in wellness and bring that European vibe, I could make it more mainstream. I saw a crazy upswing in the focus on wellness and clean beauty, but no one was doing it in a design-led way. Why should design and skincare be mutually exclusive?"
Walsh's new facial concept Fig marries High Street sensibilities with impactful and quick skin services. Offering 10- to 20-minute wrinkle-relaxing and vitamin injections, and 30-minute facials combining LED with oxygen, it's likely to be classified in the day or medical spa category. It's interior, though, couldn't be further from typical day or medical spas. Created with the firm Scott & Scott Architects, Fig is bathed in green and soft lighting. It has no intimidating reception desk, a lightbox clearly broadcasting pricing, three pods enclosed by 11-foot floor-to-ceiling velvet curtains and containing custom barber chairs for treatments, and an edited assortment of 16 brands zeroing in on hero items.
"I felt the facial industry was quite elitist. You get facials in big white spaces or in dermatologists' offices. I refuse to have a reception desk. We have the Fig bar where you can test out products. And it's a bit darker. After you've finished with your facial, you don't have to come out into the bright lights and feel embarrassed," says Walsh. "There's a no tip policy. As a Brit, I get quite anxious about the whole tipping thing. I'm constantly working out if I'm giving 20% and worried someone is going to think I'm cheap."
"If I could do something in wellness and bring that European vibe, I could make it more mainstream."
Memberships are important revenue drivers at Fig. It has three membership options ranging from $79 to $99 that provide one facial monthly plus discounts on other treatments and products. Fig calls its wrinkle-relaxing injections "stingers," and it uses the neurotoxin Xeomin for them. Stingers are priced at $12 per unit for non-members and $10 per unit for members. Fig customers usually receive eight to 20 injections in stinger services. Elsewhere, Walsh notes it's common to put 40 units in a face.
"I want a very French girl look. I want to look my age, but refreshed," says the 37-year-old. In the clean beauty and wellness segments, Walsh realizes injectables can be controversial, but they've been exceedingly popular at Fig. Promptly following its opening in May, Fig's stinger appointments were fully booked. The services have attracted a younger crowd than Walsh expected. She anticipated Fig's primary demographic as women her age and older, but customers in their 20s and early to mid-Thirties are flocking to it for preventative measures.
Services are Fig's business bread and butter, but retail has had a surprisingly strong start. Corpus, Sangre de Fruta, Goop, Tata Harper and Dr Roebucks are among the brands it sells. In its facial back bar, Fig incorporates brands it retails. It's careful to diversify products and brands to cater to an array of customer needs. Walsh targets brands Fig can forge relationships with, and those that have clean ingredients, efficacious products and standout packaging.
"We are seeing customers are desperate for clean products. They are really excited about them. We are definitely buying wider into brands," she says, adding, "We are speaking to a modern customer, and they shouldn't be told after a treatment that they have to ditch all their skincare and buy this. We want to educate our guests on their skin so they can make good decisions for their skin rather than scaremongering."
"I want a very French girl look. I want to look my age, but refreshed."
During the summer last year, Fig amassed around 750,000 in Canadian dollars or nearly $575,000 from friends and family to support its first and second locations. A second location is set for later this year in Vancouver. Fig's strategy for expansion is to cluster outposts within geographic regions. Although its second location in downtown Vancouver is about 1,000 square feet, Walsh describes smaller, street-level locations in bustling neighborhoods as its sweet spots. The small real estate footprints keep costs down.
Next year, Fig is planning to enter the United States, specifically Los Angeles, and Walsh figures California could sustain seven to eight locations. To support its growth outside of Canada, it's preparing to solicit funds again. Anita Chan, founding partner and managing director of Fig, is its financial guide. The initial location is projected to generate roughly 2,000 Canadian dollars annually a square foot.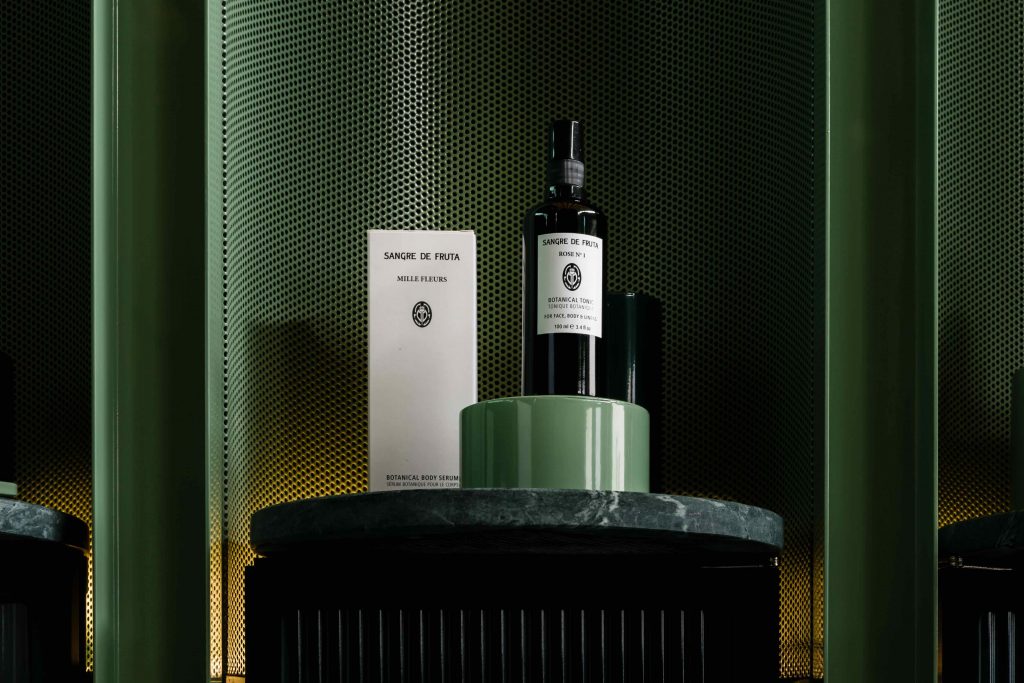 Staffing has been the biggest challenge to date. Fig has nine employees handling customers at its inaugural location, including a certified aesthetics doctor and registered nurse, and four are generally on hand. According to Walsh, employees garner salaries above average for the spa sector at least in part to compensate for the lack of tips. She's striving for low employee turnover and removing incentives that encourage amplified injectable volumes.
Discussing Fig's affordable luxury pricing and no tip philosophy, Walsh says, "I've had a lot of pushback. Everyone said to me, 'You've never done skin.' I said, 'I know, but that's my strength.' I'm coming from outside the box and treating consumers how I want to be treated as a consumer."