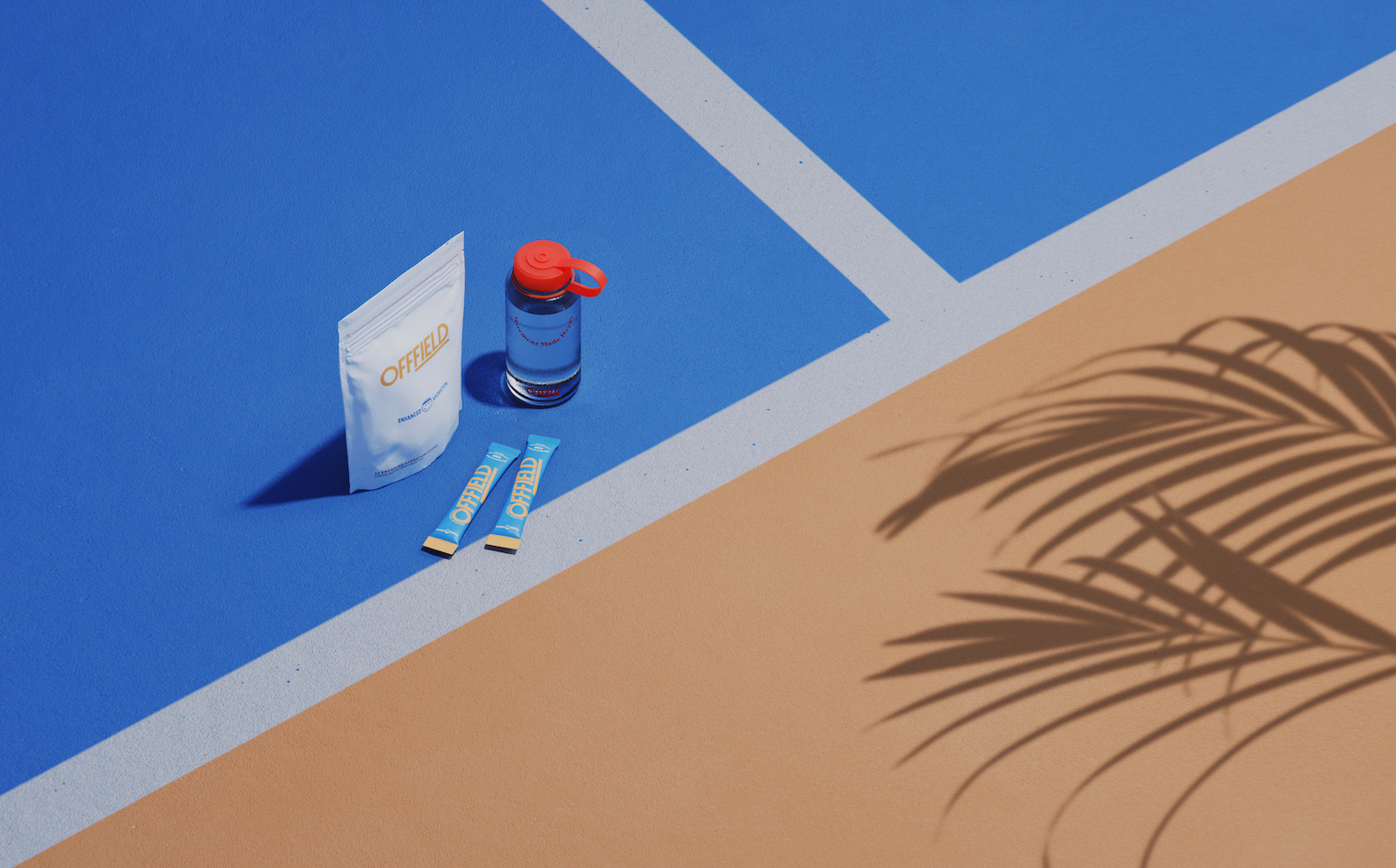 Five More New Beauty Brands To Put On Your Radar
A growing number of beauty acquirers and backers are looking past the makeup category's current struggles to a rebound. Forma Brands recently scooped up Lipstick Queen, The Center purchased Make Beauty, and Stage 1 Fund invested in Freck Beauty, a brand crossing cosmetics and skincare.  
However, the activity on the new beauty brand front remains primarily concentrated in skincare. The 10 brands we cover below and touched upon in a precursor piece last week completely skip makeup. Their focuses reflect strength in segments outside of cosmetics that started before the pandemic and have continued during it. We'll refrain from drawing hard and fast conclusions on the future of the beauty industry based on their positioning, but other beauty categories are certainly drawing crowds. Here are five buzzworthy skincare, wellness and haircare brands that believe they will stand out from the clutter. 
I'm Outside: Husband-and-wife team Claire and Nathan Adams created I'm Outside to bring the healing benefits of nature to people who aren't getting outside. The brand's first product, Forest Bathing in a Bottle, is a face and body mist developed to boost their mood, immunity and microbiome. The 4-oz. bottle retails for $28 and sold out in five days after launch.
Forest Bathing in a Bottle is inspired by the positive effects of trees, sun and soil. Its formula contains phytoncides, antimicrobial compounds released by trees to support a healthy immune system and that have been shown to lower cortisol levels. High cortisol levels are associated with stress and anxiety. The formula also includes vitamin D, which is known to fight off depression. Some 42% of Americans are estimated to be vitamin D deficient. The ingredients fulvic acid and microalgae were chosen for the formula for their microbiome benefits. I'm Outside is available in direct-to-consumer distribution through its website and at select boutiques.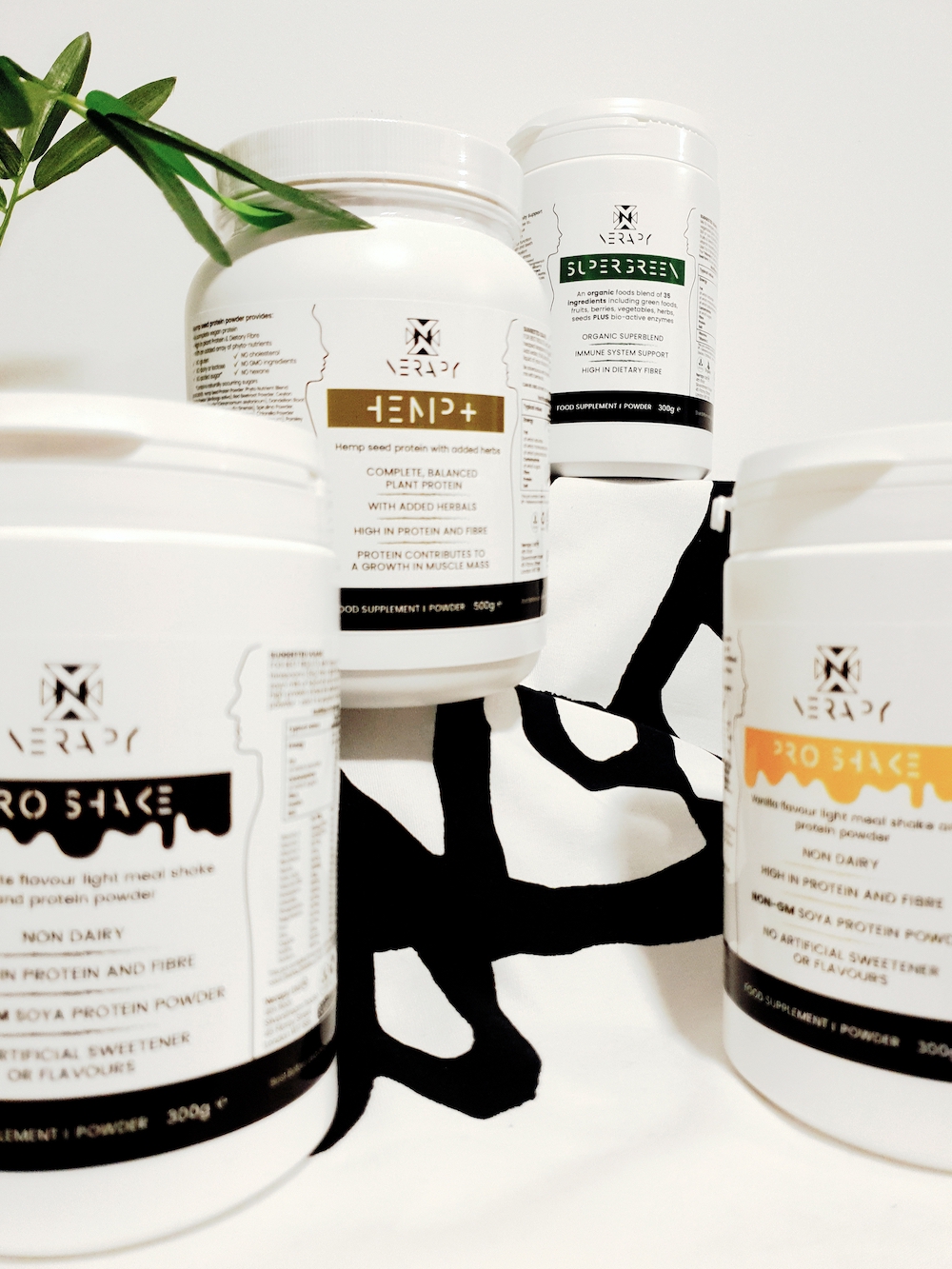 Nerapy: Nadine Corbin launched her London spa Nerapy in February just before COVID-19 lockdowns began sweeping across Europe. The single mom had gotten certified as a beautician and massage therapist, built her bootstrapped business and started seeing clients when Nerapy had to shut down. Corbin was disappointed, but determined. "I'd come so far, studied everything, got it up and running," she says. "I can't quit now. I had plans to build products. So, I put my head down and started to establish the health powders and skincare."
Nerapy's product line has premiered with a range of ingestible products, including Ashwagandha Complex, Raw Bladderwrack Powder and a mushroom complex priced from 9 to 24 pounds or $12 to $32 at the current exchange rate. Corbin has also introduced three skincare products, unisex Vitamin Glow and, for men, a face wash and moisturizer. Nerapy skincare products retails for around 16 pounds or $21.
Corbin is not deserting the service arm of Nerapy. She's planning mobile treatments and coaching sessions and explains the coaching sessions are designed to tackle issues that could lead to imbalance. "I've helped quite a few people get back on track, helping individuals set goals and letting go of baggage," says Corbin. "I am not a therapist, but I have been through very traumatic experiences, so I actually don't have to pretend to feel or empathize with what others experience. I can relate to a lot of people. I am a testimony."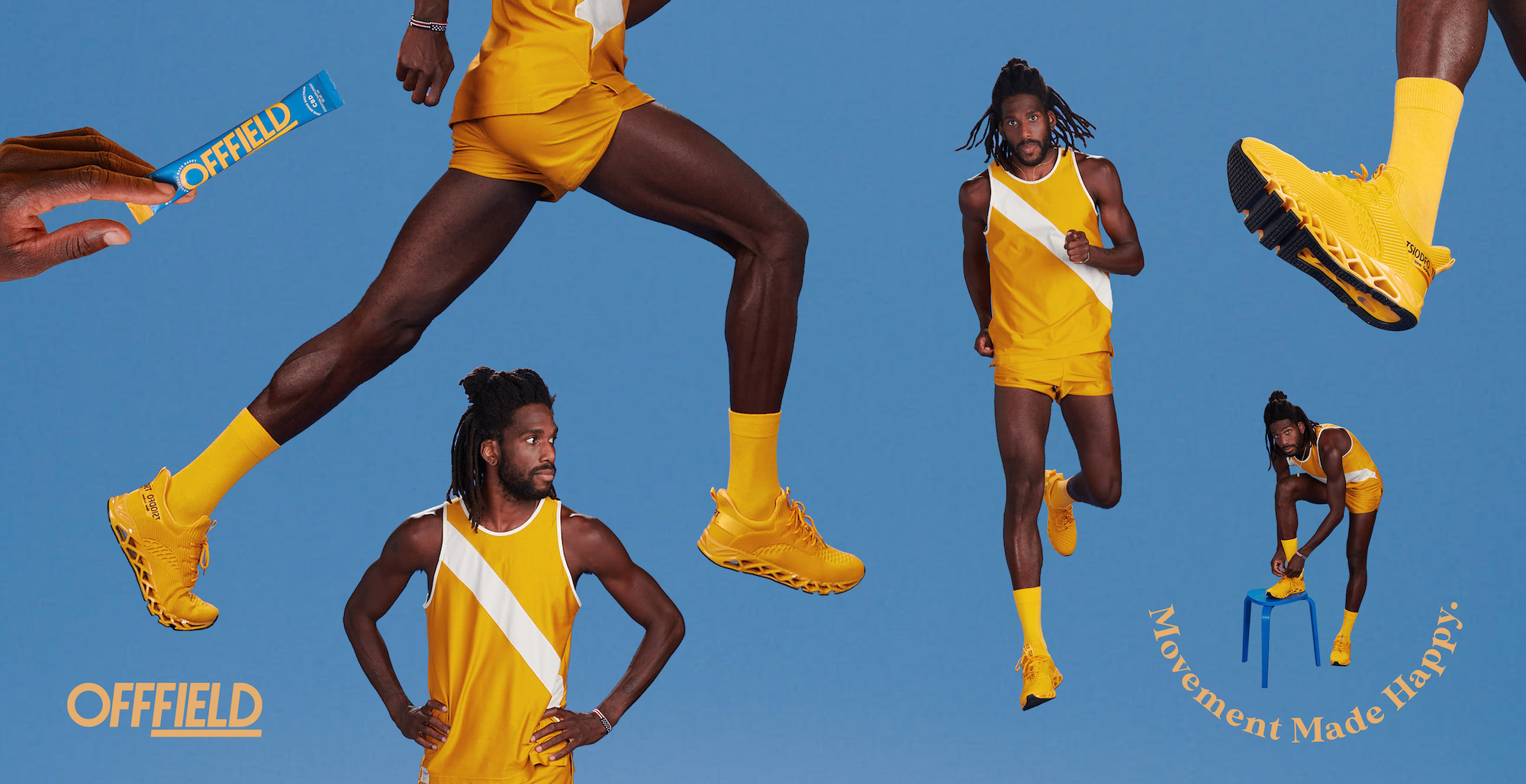 Offfield: Functional cannabis wellness company Offfield was developed to make working out pleasant, even joyful. Founders Tony Fur and Todd Hunter partnered with cannabis entrepreneur Bert Culha and a team of doctors, nutritionists and cannabis pioneers to create its innovative and transparently-sourced formula. "Contrary to popular belief, runner's high isn't just about endorphins," says Fur. "Research shows we can use our endocannabinoid system to help us feel better during physical activity, and that's exactly where we show up. Offfield's mission is to help you get out of your head and into your body, making daily exercise more enjoyable."
Offfield's first product, Enhanced Hydration, combines broad-spectrum CBD, CBG, l-theanine, B12, magnesium and electrolytes in a powder that's supposed to dissolved in water and consumed 15 minutes prior to physical activity. Consuming Enhanced Hydration is intended to lead to reduced anxiety and inflammation as well as increased hydration and motivation. Other cannabis products containing the psychoactive molecule THC are in the works. 
Enhanced Hydration comes 12-packs of 10-gram, single-serving packets for $47. Monthly subscriptions of the packs are $37.60. The product is sold in direct-to-consumer distribution at the moment, but retail partners are part of Offfield's strategy. 
"We want Offfield to live where people are pursuing the enjoyment of sport," says Hunter. "Given the fragmented nature of cannabis retail, we hope to see our THC-free products available at specialty sports retailers, fitness studios, racquet clubs and golf courses, and our whole plant cannabis products at trusted cannabis retailers in California such as Sweet Flower, The Pottery, Calma and MedMen."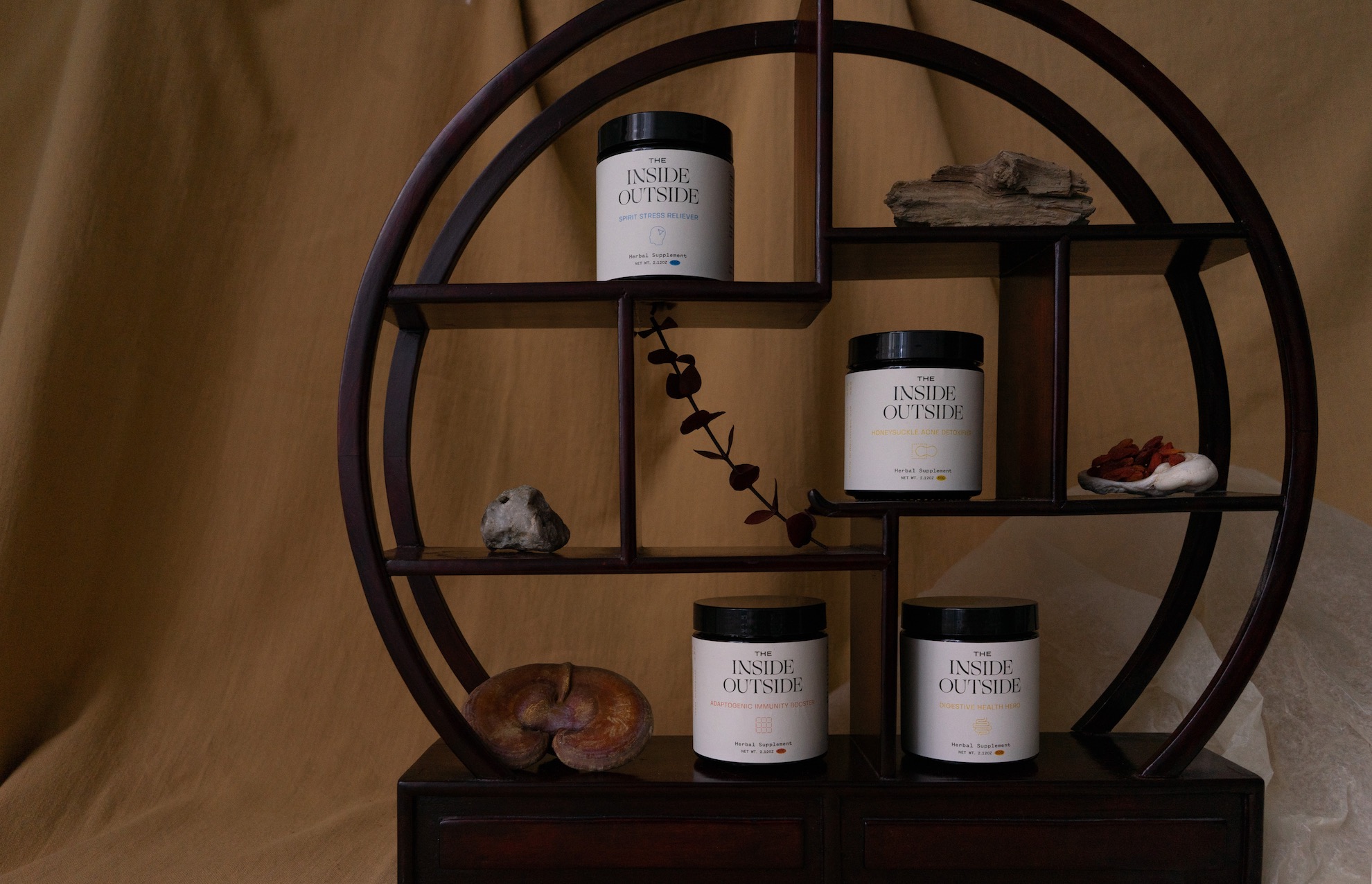 The Inside Outside: Chinese-American Anne Zhou always wanted to launch a brand rooted in traditional Chinese medicine. She was born and raised in New York City by immigrant parents that have worked in a small Chinese herbal store since the 1990s. "Herbal medicine has been a constant in my life, and it is something that is deeply embedded in our culture and our lives," says Zhou. "From a very young age, we would regularly consume herbal remedies and drink herbal soup to boost our immune system. This has been a way of life for my family, even to this day." 
Though Zhou has been taking adaptogenic herbs since she was a child, as the pandemic raged on, she started noticing TCM ingredients in wellness products. "I realized that Chinese herbs were having a moment in the wellness space," she says. "It's so great to see that TCM is getting more recognition and acceptance in the mainstream wellness space, but, at the same time, it didn't sit right with me when brands try to obscure the origins of these herbal ingredients with marketing terms like 'ancient healing rituals' or 'traditional natural medicine.' For me and many others, TCM is not a new age trendy thing, it's just medicine, whether through food or herbal drinks, that have been used and passed along for thousands of years."
The Inside Outside strives to keep formulations simple, blending less than 10 ingredients to address issues like acne, digestion, stress and immunity. Its four herbal blends are each priced at $42 for a 60-gram jar. The brand has started in direct-to-consumer distribution and is also available at Canal Street Market, a curated retail market and food hall in downtown Manhattan, until the end of the year.
Zhou would love to see The Inside Outside on the shelves of retailers like Sephora, Nordstrom, Credo, The Detox Market and Standard Dose. "Inspired by my parents, who are small business owners themselves, promoting, educating, and normalizing TCM, I wanted to proudly own the fact that the brand is all about TCM," she enthuses. "My goal is to share the transformative health benefits of the diverse herbs that have supported my well-being and make them accessible to the modern consumer."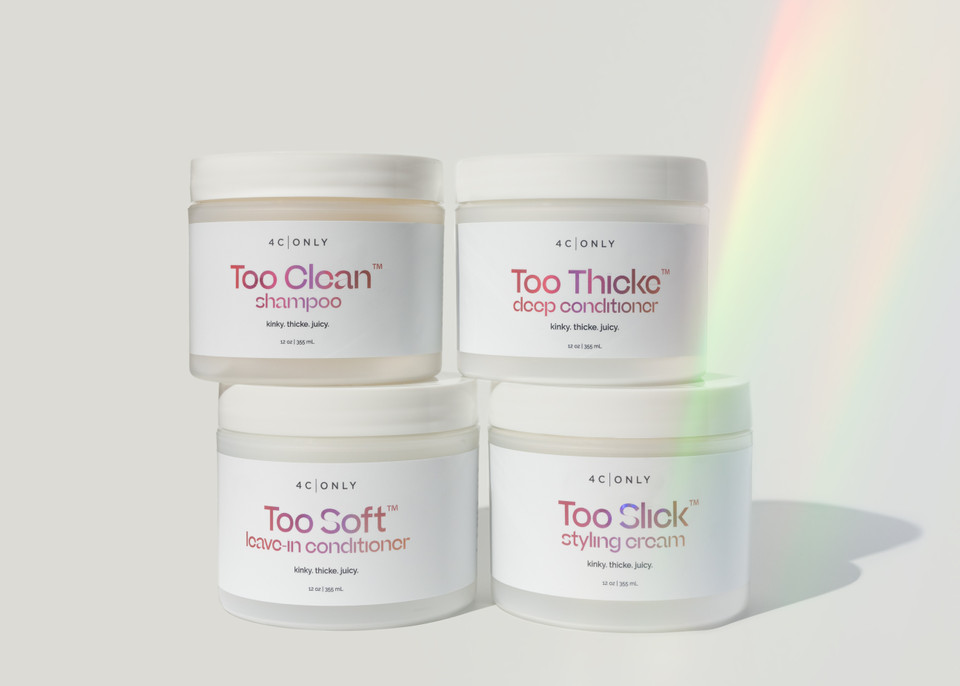 4C Only: When it comes to curly hair, type 4C is known for its tight coils and, often, extreme dryness. Many women with 4C hair are left frustrated with products that claim to work for all hair textures, but fall short of giving 4C hair the moisture and styling options it needs. Launched last week, 4C Only's goal is to fill a hole in the natural haircare market for 4C textured hair. 
4C Only was founded by Black women who have 4C hair and, therefore, understand the need for such products. "The brand was inspired by a need to place 4C hair in the forefront and wanting to reframe the narrative of what it means to have 4C hair," says CMO Alicia Ferguson. "The founder and staff are Black women with 4C textures, so they understand the true needs of women with this texture, from knowing that women with this hair type need products with hydrating ingredients to preferring to scoop product versus squirting." 
4C Only launched with the four-piece Too Easy Collection, Too Clean Shampoo, Too Thicke Deep Conditioner, Too Soft Leave-in Conditioner and Too Slick Styling Cream. The collection is available on the brand's website for $79.99. Ferguson says if she had to predict which product will become 4C Only's bestseller, it would be Too Soft Leave In Conditioner. She details, "It doubles as a heat protectant." Ferguson suggests Too Slick Styling Cream will be a stronger performer, too. She points out it's formulated with carnauba wax "to help maintain styles longer and control frizz."