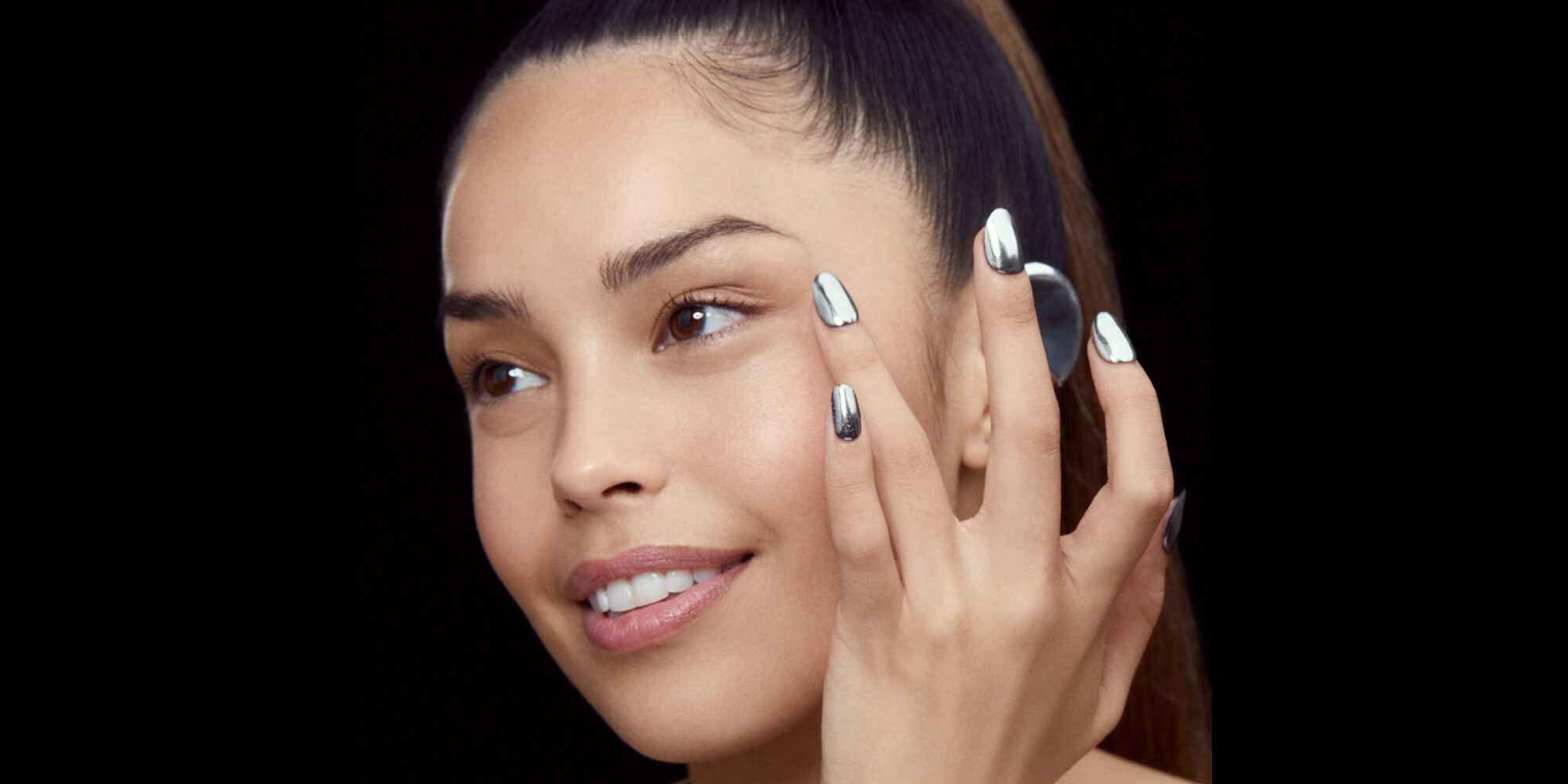 Game Over For RFLCT: What The Demise Of Valkyrae's Brand Signals About Influencers, Blue Light And The Beauty Industry
In the history of beauty brands marrying influencers with seasoned executives, RFLCT may have the shortest tenure.
Less than two weeks after gamer Rachell "Valkyrae" Hofstetter went public with the news of the skincare brand she developed with Ideavation Labs co-founders Joanna Coles, former editor in chief of Cosmopolitan, and Claudia Poccia, former CMO of Bare Escentuals and CEO and president of Gurwitch Products, it ceased to exist.
A message on RFLCT's website states that the brand "is no longer available." The message continues, "Thank you to all who played important roles to conduct research, develop products, create a brand and serve as partners along our journey. While we believe in the formulations created, after further reflection, have decided to move forward on new paths, effectively terminating the RFLCT brand."
Ulta Beauty introduced RFLCT on Oct. 24, but, as of Saturday, the brand was removed from its website and stores. In a statement, the beauty retailer said, "Ulta Beauty was the exclusive beauty retailer for RFLCT and did not hold relationships with any brand spokesperson(s)."
The rise of RFLCT isn't surprising. From Axe's game-themed advertisements to Tatcha's virtual island Tatchaland in the Nintendo Switch game Animal Crossing, beauty and grooming companies have been flirting with gaming for some time. The prospect of inserting themselves in a space not overrun by competitors where people spend hours and hours, particularly during the pandemic, is alluring. Gaming also offers a uniquely gender-diverse arena to reach young consumers. In 2021, 45% of gamers are estimated to be women, according to Statista. Roughly 80% of gen Z and millennial consumers play games.
Within the gaming world, Hofstetter was a likely target for a beauty deal. An April profile of Hofstetter in The New York Times heralded her getting "a big chair" in the gaming industry. The profile mentions a tweet from Ryan Wyatt, head of YouTube's gaming division, calling her "the biggest female gamer in the world," and a statistic from gaming analytics firm Stream Hatchet that fans spent 24 million hours watching her amid the global health crisis.
Streaming from the age of 23 years old, 29-year-old Hofstetter is part owner of e-sports giant 100 Thieves, and has inked sponsorships with eatery Sweetgreen and frozen pizza staple Totino's. The premiere of her apparel prior to the RFLCT flap generated $1 million in sales within 24 hours. "My girlfriends and I have been playing video games since we were 6 years old," Hofstetter told The New York Times. "It's not that women gamers are new. What is new is that we are more visible now."
Hofstetter's visibility played a huge role in the dramatic fall of RFLCT, which is perhaps as surprising as its rise is unsurprising. Right after the brand's debut, critics pounced on its hyped-up blue-light claims and the thin science underpinning them, and Hofstetter struggled to defend the brand. Her basic defense is there's research she's seen that substantiates the claims, and RFLCT hid it for trade secret reasons. In a statement to The Washington Post, Coles charged that sexism drove the negative reaction. She said, "I am confident that if a male gamer had come up with RFLCT he would have been roundly applauded."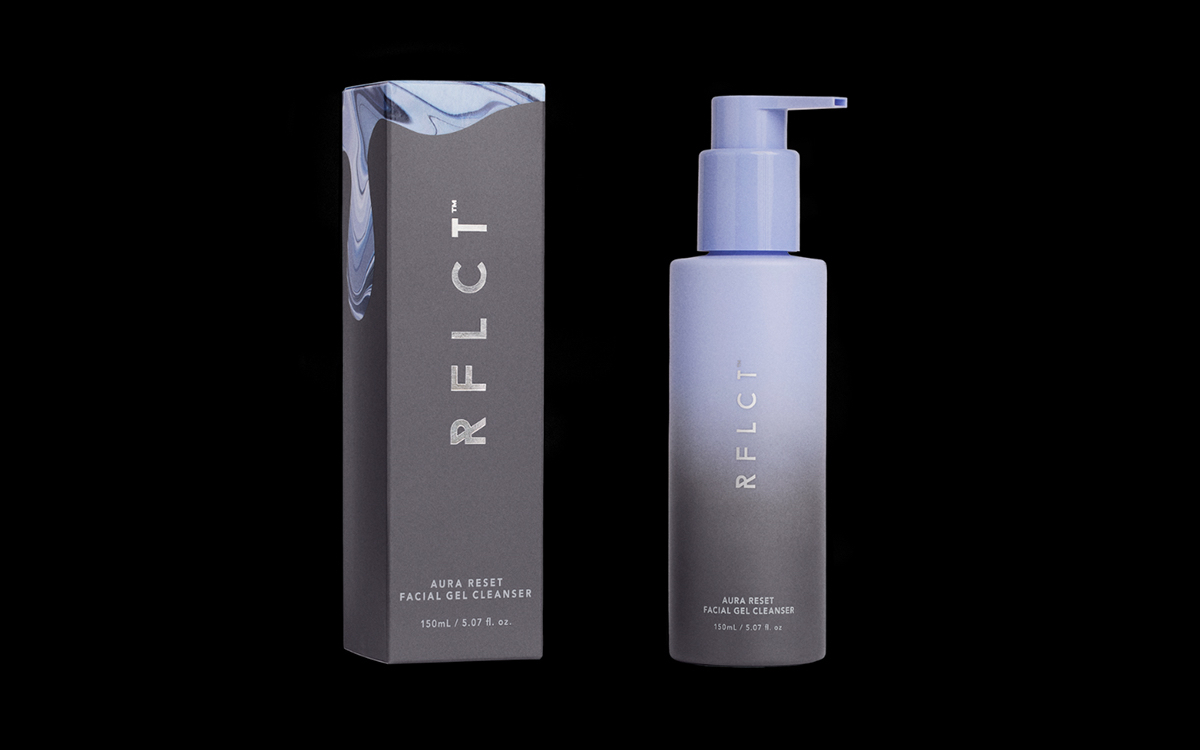 In a beauty industry that's chased famous names to spark sales, the swift censure and closure of RFLCT underscores that there's not a pot of gold at the bottom of every rainbow of blue checkmarks. (Hofstetter has 3.6 million Instagram followers and almost 3.6 million YouTube subscribers.) The backlash to the brand demonstrates the influx of expertise on social media debunking claims coupled with the intense scrutiny of gen Z consumers can lead to a brand's undoing. There was an age when claims were understood to be inflated, but brands were largely given a pass. It's game over for that age.
To meet the demands of the dissecting contemporary market, Joanna Seddon, managing partner of branding company Presciant, says, "Make sure your products meet a real need and offer a truly positive benefit. Don't over-claim and make magical promises. Don't underestimate the intelligence and diligence of your consumers. Realize that creating panic doesn't create sales, and please don't think that taking the vowels out of a real word makes a brand."
The panic-inducing portion of RFLCT began out of the gate. An Allure piece touting its launch tied blue light exposure to dire skin consequences. "When I first started streaming, I was in front of a computer for maybe six to nine hours a day. My face was melting, covered in acne," said Hofstetter. The solution to the face melting? RFLCT posited it was the brand's Blue Light Prevention Factor or BLPF, a blend of ingredients in its products that Hofstetter instructed Allure was "specifically designed to block blue light." The products—a cleanser, moisturizer, eye serum, lip balm and eye mask—featured three rice actives dubbed RE3 as well.
RFLCT's pledge to combat the effects of blue light or high-energy visible light emitted from electronic devices is hardly unusual in the skincare sector. Florence by Mills, the line from actress Millie Bobby Brown, unveiled a blue-light skincare collection earlier this year. Chantecaille sells a Blue Light Protection Hyaluronic Serum, Ilia a Blue Light Filter Protect + Set Mist, and Susanne Kaufmann a Blue Light Defence and Moisturising Mist.
Brands are addressing blue light from phones and computers as people are chained to them and worried about what that means for their health widely, including their skin health. In August last year, artificial intelligence trends platform Spate identified blue light-blocking skincare as a key beauty trend. Back then, it disclosed to Vogue Business that searches for blue-light skincare increased 46.2% in the last year. Last week, Yarden Horwitz, co-founder of Spate, informed Beauty Independent the growth has slowed to 5.5%. She says, "There are 1,600 searches for blue light skincare on average every month in the U.S., which is considered very low volume for a skincare concern."
The problem for brands that attempt to make persuasive blue-light claims is the science on blue light's significance to the skin is nascent, according to Krupa Koestline, cosmetic chemist and founder of KKT Consultants. To the extent that the effects of blue light on the skin have been studied, she says it's been in East Asia, and they've been linked to hyperpigmentation. She notes the artemisia capillaris flower extract or mugwort in RFLCT's formulas could counter potential pigmentation issues.
"It's up to us as experts in the cosmetic industry to remain truthful in the ingredients we choose, how we formulate and the claims we're ultimately making on products."
"Given the background and current research on blue-light effects and skincare, it seems like the skin damage attributed to blue light was exaggerated by the founder," she says, referring to the face-melting scenario Hofstetter described to Allure. Koestline elaborates, "There are no studies showing that blue light contributes to acne or the face melting. It points very heavily toward stubborn, long-term hyperpigmentation." On top of hyperpigmentation, studies have chronicled that blue light shifts circadian rhythms and throws off sleep patterns, causing loss of sleep that could deteriorate the skin, but the remedy for that is primarily better sleep rather than better skincare.
Dermatologist Jen Haley, medical advisor to beauty e-tailer Editor's Pick, says, "The research is still evolving about the effects of blue light on our skin with regards to the amount we get from our screens. At this time, there's probably not enough conclusive evidence for companies to make claims about the effectiveness of products made to combat damage from blue light we receive from our devices."
On social media and his blog Kind of Stephen, cosmetic and skincare formulator Stephen Alain Ko has been vocal about the outsized interest in the effects of blue light on skin. Although effects have been discovered in a petri dish, he writes on his blog, "Those results will probably not translate to our skin." As the backlash against RFLCT got underway, dermatologist Andrea Suarez, aka Dr. Dray, and Michelle Wong, the cosmetic scientist and educator behind Lab Muffin Beauty Science, took to social media to dispute the brand's claims and put blue light from devices in context. As a result, Wong and Suarez were quoted in publications such as Inverse, Upcomer and PC Gamer not customarily diving into skincare topics.
"Focus on the big picture, which is sun exposure. That is the main source of blue light that's going to potentially cause problems for the health of your skin long-term," said Suarez in a YouTube video. She swatted down RFLCT's idea of a Blue Light Prevention Factor and commented iron oxides in sunscreens can be helpful to protect from the impacts of blue light, but RFLCT's assortment didn't contain a sunscreen.
In a TikTok video, Wong said, "Even with a big-ass monitor, you would need days or months to get the same blue light as 15 minutes in the sun and, if you do want to protect from blue light from the sun, which honestly isn't a big issue for most people, these products still probably won't do much. The active ingredients are antioxidants, which could potentially mop up the free radicals that the light causes in your skin, but that's so much less effective than blocking the blue light from getting into your skin in the first place like a sunscreen."
The nascence of blue-light study in skincare doesn't preclude RFLCT or rival brands from trying to tackle it. Keyanna Sawyer-Jones, CEO of creative marketing agency Bleum Creative, indicates RFLCT could have used the nascence to its advantage and been out front in facilitating research on the effects of blue light. "That would be game-changing," says Sawyer-Jones. "Also, getting other gamers to participate in their studies can turn the narrative around and, in turn, build community/ambassadors."
In a YouTube livestream responding to the RFLCT controversy in advance of the brand closing, Hofstetter insisted "ground-breaking research" was conducted by the brand. "I thought it was going to help not just me, but other people," she said. Hofstetter, though, wasn't interested in sticking around to fight for the dissemination of the "ground-breaking research." In the livestream, she expressed her desire to cut loose from brand, leaving it with little choice but to fold. Previously, beauty influencers enmeshed in imbroglios such as Susan Yara with Naturium and Jaclyn Hill with Jaclyn Cosmetics stuck around and fought for their brands undoubtedly in part because their reputations and incomes are wrapped up in the beauty industry. Hofstetter's reputation and income are chiefly dependent on business ventures outside of beauty.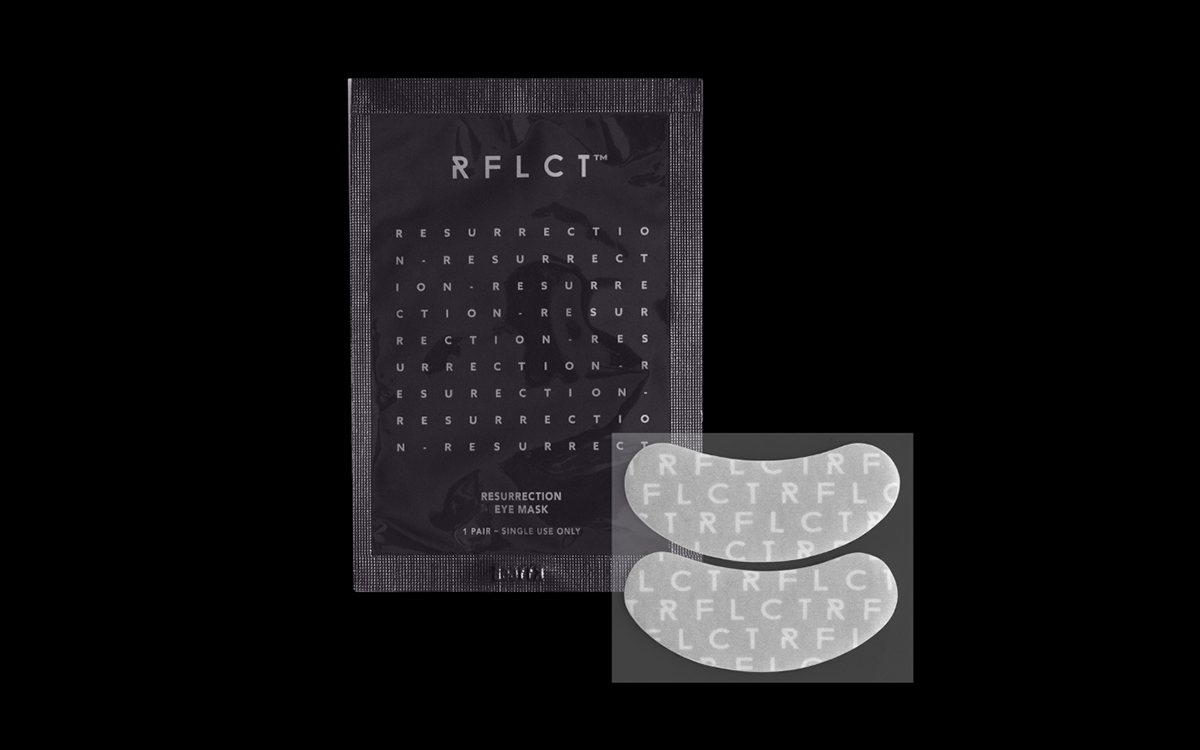 Amy Hart, chief innovation officer at beauty manufacturer Elevation Labs, suggests the RFLCT episode highlights that beauty brands have to be extremely careful about claims. "Brands need to think through every single claim they make before overpromising [with] products in this area of blue-light protection," she says. "Consumers are so savvy and expect products to work. It's up to us as experts in the cosmetic industry to remain truthful in the ingredients we choose, how we formulate and the claims we're ultimately making on products." Hart says third-party testing to validate claims is best practice.
In her livestream response, Hofstetter said she was originally anointed "creative collaborator," but later changed her title to "co-founder" to look "prettier" in her bio. Influencers and celebrities have been increasingly eschewing traditional spokesperson gigs in favor of co-founder positions that often come with equity stakes. The co-founder positions imply to consumers that the influencers or celebrities have greater involvement in a brand, whether they do or not. At RFLCT, Hofstetter apparently had no control over what was conveyed on the brand's website about research. But, with the co-founder role, the celebrity or influencer is probably going to get blamed for missteps.
Mo Mostashari, president and co-founder of AMIBA Consulting, a firm that fosters partnerships between influencers and brands, has sympathy for Hofstetter. He says, "It's not her fault, and she probably also was given misinformation. At the end of the day, she is not a chemist." He adds, "When it is a standard paid endorsement deal, you don't need a very strong reason or correlation since it is a one-off deal and has an end date. In the case of Valkyrae, the connection with the brand was absolutely perfect because of who she is and who her core audience is, what it failed on was making claims that they could not fully backup."
Despite the failure of RFLCT, Mostashari doesn't foresee influencer brands diminishing. He says, "I think there will continue to be more and more talent/brand equity-type deals. Some will fail, but all of them will have a big initial boost in sales and visibility because of their talent partner." To make the brands successful, he emphasizes, "The behind-the-scenes execs are just as important, if not more, than the face of the brand."
Behind-the-scenes skincare experts don't foresee skincare products addressing the effects of blue light diminishing either. Hart says she anticipates heightened "interest in blue-light protection claims, especially because most of our world is tied to phones and computer screens." However, she expects, "We'll see more 'known to help' type claims as our industry navigates how to test and validate in this new territory."
While blue-light skincare may have had a RFLCT-stoked rocky beginning, Sawyer-Jones predicts, "This is really just the beginning of the concept." She says, "We've seen this happen time and time again where mainstream society is reluctant to accept new concepts. An example would be other self-care concepts that were new to the market at one point, but are now widely accepted such as mindfulness rituals, adaptogens/anti-stress care and even multivitamins."
KEY TAKEAWAYS
Gamer and influencer Rachell "Valkyrae" Hofstetter's brand RFLCT has been shuttered less than two weeks after it went live.
Hofstetter developed the brand with Ideavation Labs co-founders Joanna Coles, former editor in chief of Cosmopolitan, and Claudia Poccia, former CMO of Bare Escentuals and CEO and president of Gurwitch Products.
Ulta Beauty had secured the retail exclusive on the brand. As of Saturday, RFLCT was removed from the beauty chain's website and stores.
Beauty brands and retailers alike have been chasing big-name influencers and celebrities to rev up sales out of the gate. Hofstetter has 3.6 million Instagram followers and almost 3.6 million YouTube subscribers. She's been called the "Queen of YouTube."
For quite a while, the beauty industry has been interested in getting in on gaming. The prospect of being in front of young consumers spending hours and hours playing video games is appealing. Gaming is also a rare gender-diverse arena. Some 45% of gamers are estimated to be female.
Stoked by flimsy claims around addressing the effects of blue light, the backlash to the brand demonstrates that fame alone can't make a brand succeed. It also demonstrates the growing power of skincare experts like dermatologist Andrea Suarez and cosmetic scientist Michelle Wong that have been debunking specious skincare claims on social media.
Amy Hart, chief innovation officer at beauty manufacturer Elevation Labs, suggests the RFLCT episode highlights that beauty brands have to be extremely careful about claims.
In the beauty industry, the belief that skincare addressing the effects of blue light has legs hasn't wavered. With people chained to their devices, concerns remain about what blue light exposure is doing to the health of their skin.
Additionally, no one predicts that influencer brands are disappearing. However, as executives partner with influencers that fans feel closely connected to, the fans will be quick to revolt if they sense a blatant money grab or other misstep on the part of the influencers.