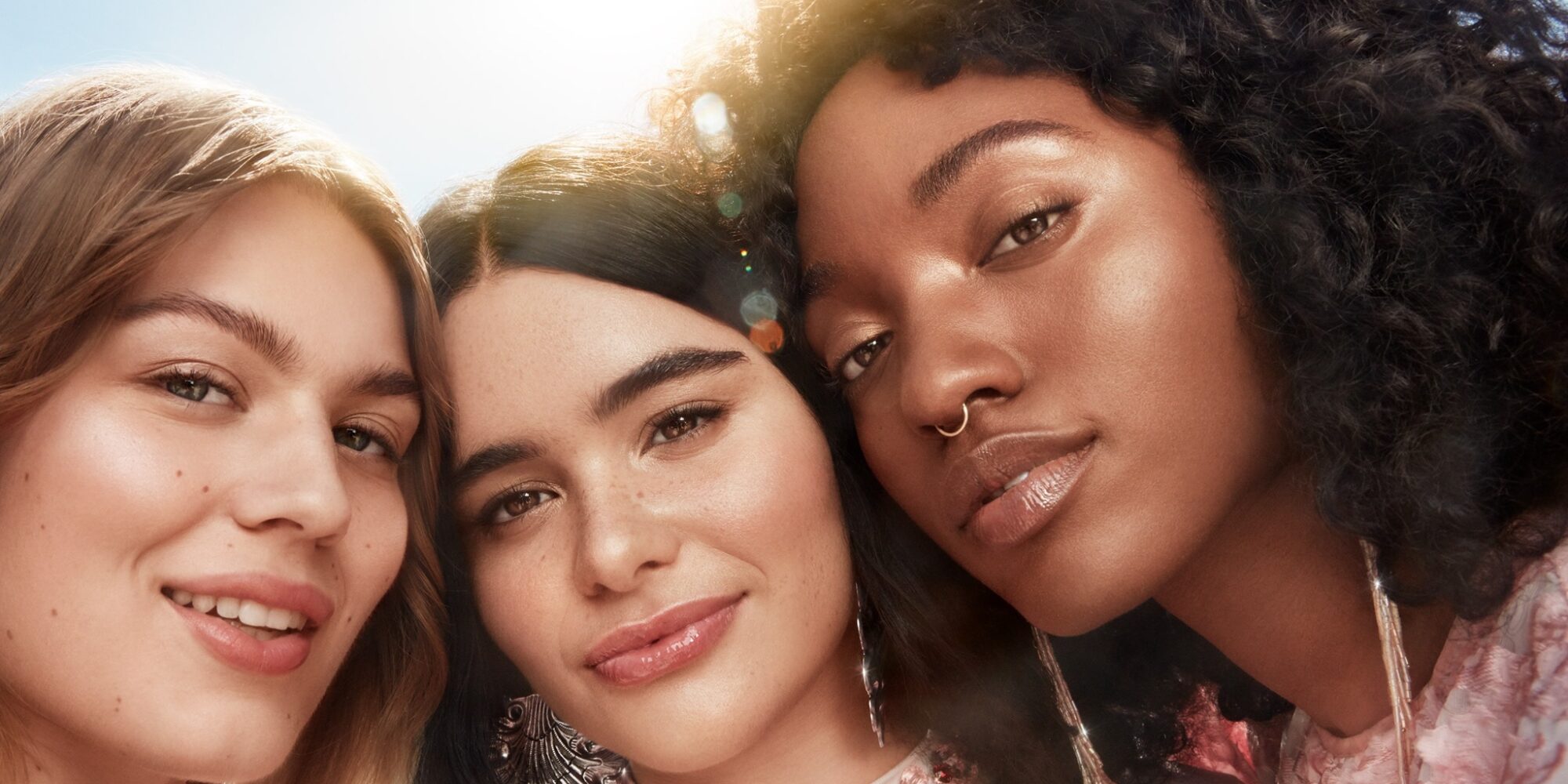 The Glow Down: What Led To The End Of Becca Cosmetics
On Wednesday, Estée Lauder Companies Inc. revealed the brand known for products packing on the glow will turn out its lights at the end of September, leaving competitors outpacing it in the makeup shade diversity and influencer marketing realms it pioneered to grab its customers. The company laid part of the blame for Becca's demise on the pandemic, but acknowledged "an accumulation of challenges" troubled the brand's business.
In a statement to Women's Wear Daily, a Lauder spokeswoman said, "The brand could not sustain success for the long term. We are so proud of the Becca brand team and all that they have accomplished over the years. We are handling this matter with sensitivity, both internally and externally. For those who have supported the brand for 20 years, and those who will stand by the brand through this wind down, we thank you." The publication detailed Becca employees will be laid off. As of Wednesday morning, 240 employees of the brand were listed on LinkedIn.
Australian makeup artist Rebecca Morrice-Williams started Becca in 2001. Steven Schapera, who's continued to be involved in the beauty industry with haircare brand London Labs and incubator Invincible Brands, and Andrea Harwood, previously CEO of supplement company WelleCo, were co-founders of the brand. Shortly after its launch, Becca entered Sephora in the United States.
"The brand was beloved from the get-go. It had a cult following. Primary reason: It had a foundation stick product that had the most diverse shades with great undertones and, in particular, could cover women of color," recollects Valdé Beauty founder Margarita Arriagada, formerly chief merchant at Sephora, who ushered Becca into the beauty specialty chain. Before Fenty Beauty, she adds, "Rebecca had a knack for knowing how to formulate these shades, which is a balance of art and science. Rebecca insisted—rightly so—that retailers either carried the entire range or not at all."
Galina Achkasova-Portianoi, a freelance beauty journalist and founder of The Curiosity Gap content destination, says, "Rebecca engaged in an open conversation about the need for age and race diversity of the models used in her brand's editorials and created makeup that made customers look and feel good as well as enhanced their individual features and skin tones, somewhat unheard of at the time."
Morrice-Williams' beauty industry-leading conversation and knack for diverse shades weren't enough to overcome Becca's early stumbles. Arriagada recounts the brand was persistently battered by out-of-stocks, and Morrice-Williams living in Perth, far away from Becca's distribution in the U.S., didn't help matters. Sephora exited the brand.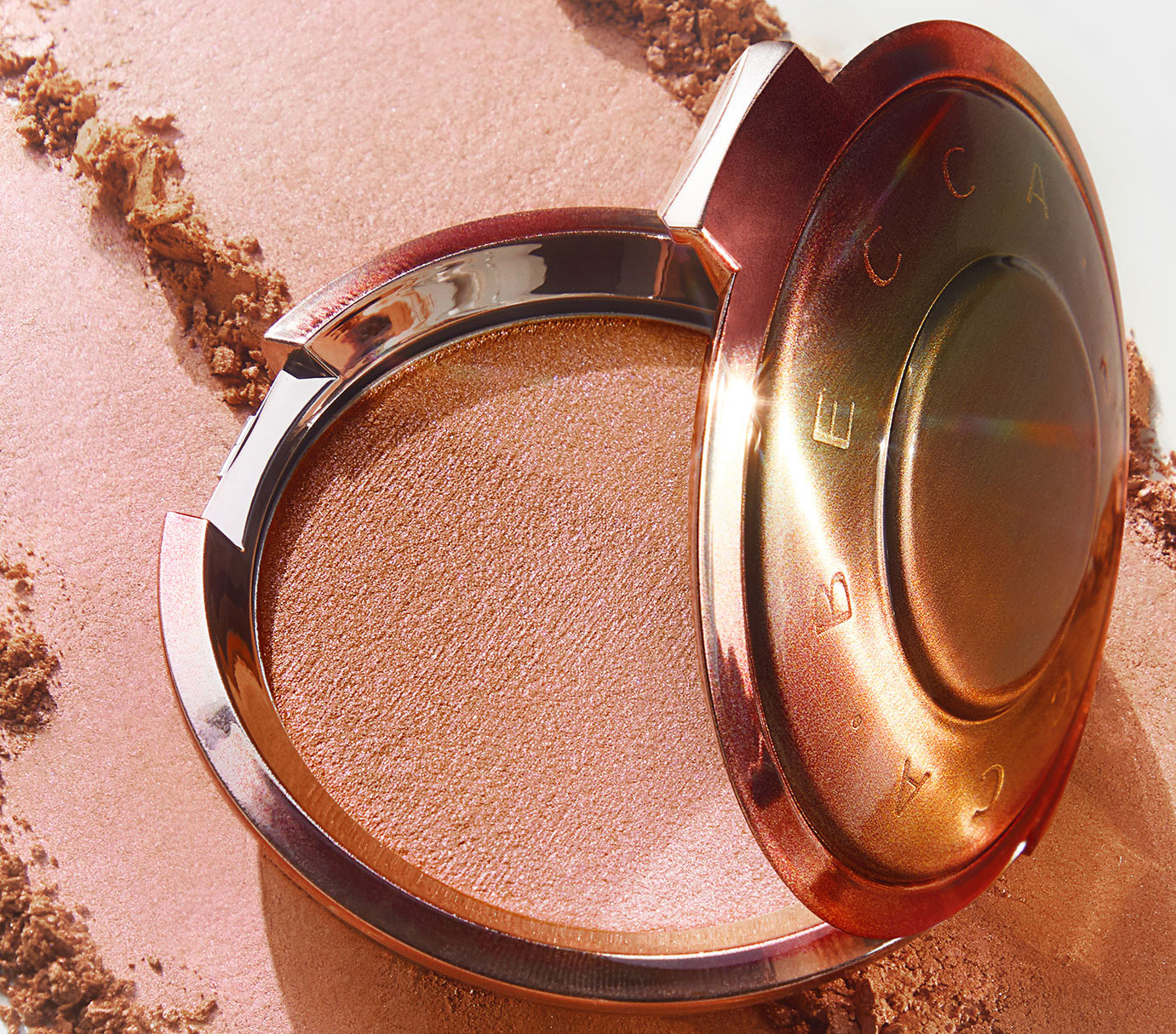 In 2011, Robert DeBaker, ex-CEO of Korres North America, became president and CEO of Becca. In 2012, Luxury Brand Partners acquired the brand at a bargain price in a move industry sources describe as almost a favor to the lagging property. The company had been focused on developing brands to energize the professional beauty sector, and Becca's traditional retail approach was an anomaly for it. Following its departure from Sephora, the brand went the drugstore route in places like Duane Reade, and its assortment ballooned to 350 products.
In a 2017 Racked article on Becca, writer Cheryl Wischhover chronicles DeBaker's efforts to steer Becca away from mass distribution and streamline its assortment to 120 products. Sensing DeBaker understood the Sephora clientele, Arriagada determined Becca should have a second chance at the retailer, but the brand's reemergence in Sephora stores wasn't an immediate hit. People weren't familiar with it. DeBaker shared with Wischhover that, as 2015 got underway, its brand recognition among consumers was less than .5%.
Arriagada says, "Awareness for the brand was a challenge, though the products were beautiful, until the Jaclyn Hill collaboration, which was the collaboration that signaled the beginning of the social media influencer wave. The response was unprecedented, and it took the brand to the stratosphere."
A year removed from L'Oréal's 2014 purchase of NYX Cosmetics, a brand that harnessed YouTube renown to steal wallet share from entrenched makeup players at big-box stores, Becca released Champagne Pop, its first product with Hill, a self-taught makeup artist and creator of makeup tutorials. Intended to be a limited edition, Becca sold out of 25,000 units of the pinky-peach gold highlighter in 20 minutes upon its Sephora debut. The next year, WWD reported a Becca collection with Hill containing face palettes yielded $3.5 million in sales within five hours of its premiere.
Powered by Hill's popularity, Becca caught Lauder's eye as it was attempting to comprehend social media. In January 2015, the conglomerate completed its acquisition of Glamglow, another buzzy beauty star, and, in October 2016, it announced it was buying Becca. The price tag was estimated to be around $200 million. Stephanie Wissink, managing director at Jefferies, figures Becca was generating roughly $80 million in sales when Lauder scooped it up. Rich Gersten, founder and managing partner of True Beauty Capital, remembers not thinking highly of the transaction. "To be honest, I was surprised by the Becca investment at the time. It was fueled by Jaclyn Hill at the top of a makeup cycle," he says. "Becca had historically been an underperforming brand prior to the Jaclyn Hill collaboration." Beyond its influencer tie-in, DeBaker told Wischhover that Becca's wide consumer base was a draw for Lauder. He divulged 55% of its customers were non-white.
Once Lauder took over Becca, it ran into difficulties that directly undermined its strengths. In late 2016, Becca recalled an eyeshadow palette affiliated with Hill for quality issues. Later, she would do a namesake line that kicked off disastrously with lipsticks slammed for being hairy and lumpy. In 2018, Becca was criticized for swatching foundations on the arm of a light-skinned woman who was painted darker.
"I would like to believe that this is the end of the closures, but I think there will be a lot more."
In its post-Hill existence, Becca enlisted the celebrities Christy Teigen, Khloé Kardashian, Malika Haqq and Barbie Ferreira to spark interest, but nothing replicated the frenzy Champagne Pop had whipped up. Meanwhile, the initial beauty influencer mania was ebbing, and the makeup machine it built ran out of gas. The pandemic certainly hurt the makeup segment—according to The NPD Group, prestige makeup sales in the United States decreased 34% last year—but it had been sliding in advance of the health crisis. In 2019, Lauder registered impairment charges for makeup brands Becca, Too Faced and Smashbox.
The changing influencer landscape has made the Hill model incredibly tough to duplicate. "We are seeing a shift toward micro-influencers playing a bigger role rather than the macro-influencers, and this is due to saturation in the beauty space," says Amra Beganovich, co-founder of digital marketing agency A&E and an influencer with the handle clubfashionista. "Big influencers had become so staged and overproduced that they lost touch with their audience."
Inside a vast company juggling several makeup brands—in addition to Becca, Too Faced and Smashbox, there's MAC, Bobbi Brown and Tom Ford Beauty—Becca didn't manage to find sure footing. "The brand hasn't evolved much and struggled to stay relevant," says Melissa Hibbert, a makeup artist and brand consultant. Patricia Valera, founder of brand development agency Beautybrandr, agrees, saying, "Becca can be a case study for what happens to a brand that doesn't have a crystal-clear point of differentiation in this day and age. Today, even large brands don't have the luxury to rely solely on having pretty colors. They need to have a deeper meaning."
Becca had product and distribution issues, too. Arriagada suggests the highlighter sensation that skyrocketed Becca's sales overshadowed complexion products that drive loyalty and replenishment. Although the brand stretched into the United Kingdom, its cruelty-free commitment held back expansion into China, which requires animal testing for cosmetics imports. And pandemic retail realities have affected its performance domestically.
Positioned in the prestige beauty segment, Becca sells at Sephora, Nordstrom, Macy's and Ulta Beauty. Its products are priced primarily from $19 to $48. The brand proclaims its Shimmering Skin Perfector Pressed Highlighter is the No. 1 highlighter in the U.S. With pandemic-sparked store closures, Becca, lacking a substantial direct-to-consumer lure, was unable to make up the losses from in-store sales being sapped.
Former NYX Cosmetics VP of international development, Jeffrey Ten, CEO and managing director of Global Brand Development, says, "Operating in the likes of Sephora and Ulta and Nordstrom has always been expensive, and [it's] hard to make money. With COVID, the expenses are hard to reduce, [and] the sales of all makeup brands, but especially the weak ones in prestige, were the most vulnerable."
Carolyn Chen, founder of Reset, owner of the beauty brands Vesca and Orosa, and Hana Ben-Shabat, founder of consumer insights firm Gen Z Planet, deduce Lauder's shuttering of Becca reflects updated corporate priorities. Chen speculates Lauder is "constantly evaluating new investment and acquisition opportunities. I think Estée Lauder had to evaluate their opportunity cost of continuing to invest in Becca, [which] most likely had several quarters of declining performance or investing more money into other high-growth opportunities and chose to invest in more promising opportunities." In a note, Wissink mentions Lauder has already leveraged learnings from Becca in highlighter collections from Clinique, MAC, Bobbi Brown and Smashbox.
Ben-Shabat juxtaposes Lauder's decision to halt Becca with its deal for Deciem. On Tuesday, the company disclosed it was upping its stake in The Ordinary parent company from 29% to 76% for $1 billion. "The Ordinary is about gender-neutral packaging. It's about affordable pricing. It fits more into what today's brands are all about," says Ben-Shabat. "The Ordinary is extremely popular with gen Z, and that's the consumer of the future."
In the near future, industry observers predict other beauty lines may suffer the same fate as Becca as corporations appraise their portfolios and brands assess their pandemic-weakened fortunes. Ten says, "I would like to believe that this is the end of the closures, but I think there will be a lot more."
KEY TAKEAWAYS
On Wednesday, Estée Lauder Companies Inc. revealed it has decided to close Becca Cosmetics at the end of September.
Australian makeup artist Rebecca Morrice-Williams started Becca in 2001. She was an early advocate for diverse shade ranges and insisted that retailers carry the brand's full product assortment.
At a time when Sephora's open-sell format was still a mystery to big luxury beauty brads, the retailer went looking for interesting emerging concepts, and Becca fit the bill. However, the brand wasn't a steady performer and suffered from out-of-stocks. Sephora exited the brand, and it ventured into drugstores.
Robert DeBaker, former president and CEO of Becca, is credited with turning around the brand. He streamlined its assortment and shepherded it back into Sephora. He also struck a partnership with influencer Jaclyn Hill. Champagne Pop, a pinky-peach gold highlighter shade Becca did with Hill, sold out of 25,000 units upon its Sephora debut in 2015.
Lauder bought Becca in 2016 for a reported $200 million. It was generating an estimated $80 million in sales back then.
As the buzz around makeup influencers diminished, Becca had trouble replicating the success of Champagne Pop. It tried with products in collaboration with Christy Teigen, Khloé Kardashian, Malika Haqq and Barbie Ferreira.
Becca's bestselling highlighters overshadowed its complexion products. Complexion products tend to drive loyalty and replenishment.
While makeup sales were already declining prior to the pandemic, the pandemic further hurt them and Becca's business. Its reliance on traditional brick-and-mortar retailers such as Sephora, Ulta Beauty, Macy's and Nordstrom has been a challenge as consumers swing to e-commerce.
Becca's closure comes less than a year after L'Oréal opted to shutter Clarisonic. Beauty industry insiders predict more closures to come as corporations evaluate their portfolios and brands assess their potential.