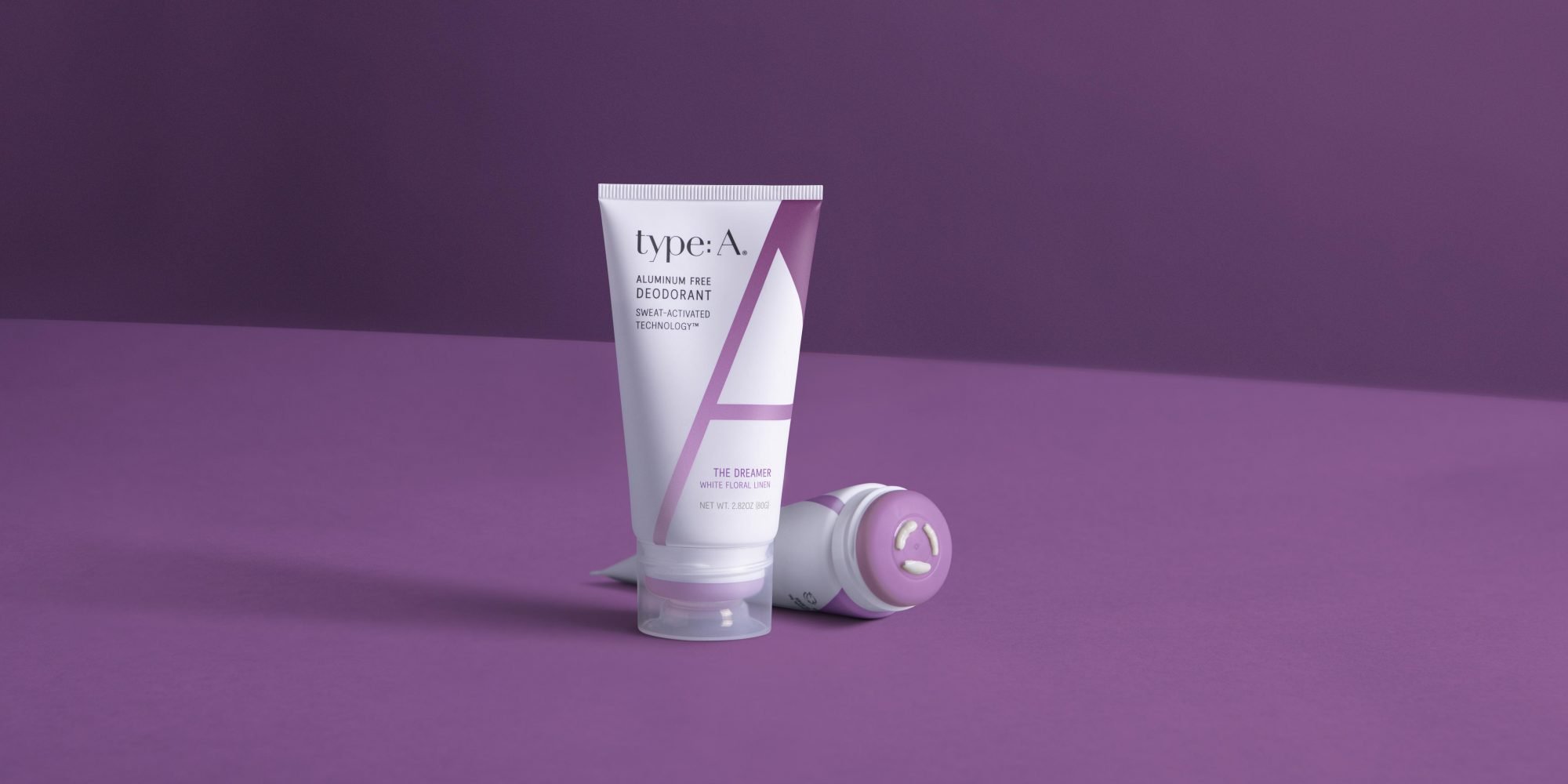 Goop-Approved Clean Deodorant Brand Type:A Heads To The Mass Market With A Target Rollout
Target shoppers now have a new aluminum-free deodorant to try.
Type:A is rolling out to 1,580 of the big-box retailer's locations in endcaps featuring clean products this month before hitting women's deodorant aisles next month. With sales of aluminum-free deodorants projected to climb at an annual compound rate of nearly 10% through 2029, Target has been stocking up on them. In addition to Type:A, it sells alternatives to conventional deodorants from Schmidt's, Method, PiperWai, Fatco, Oars + Alps, Megababe, Every Man Jack, Thinksport, Native, and Love Beauty And Planet.
Target expands Type:A's brick-and-mortar reach enormously. Prior to entering the retailer, it sold in 24 physical locations. The brand launched with its signature tube and dry-touch cream deodorant in The Visionary citron scent and The Minimalist fragrance-free varieties on its website in April 2018 and, shortly thereafter, landed in Credo. Later in the year, Amazon, Goop and Follain joined Type:A's distribution roster. A vast majority of the brand's revenues have come from its website to date, but founder Allison Moss anticipates traditional retail to account for roughly half of them in the near future, with Amazon and its site accounting for the remainder.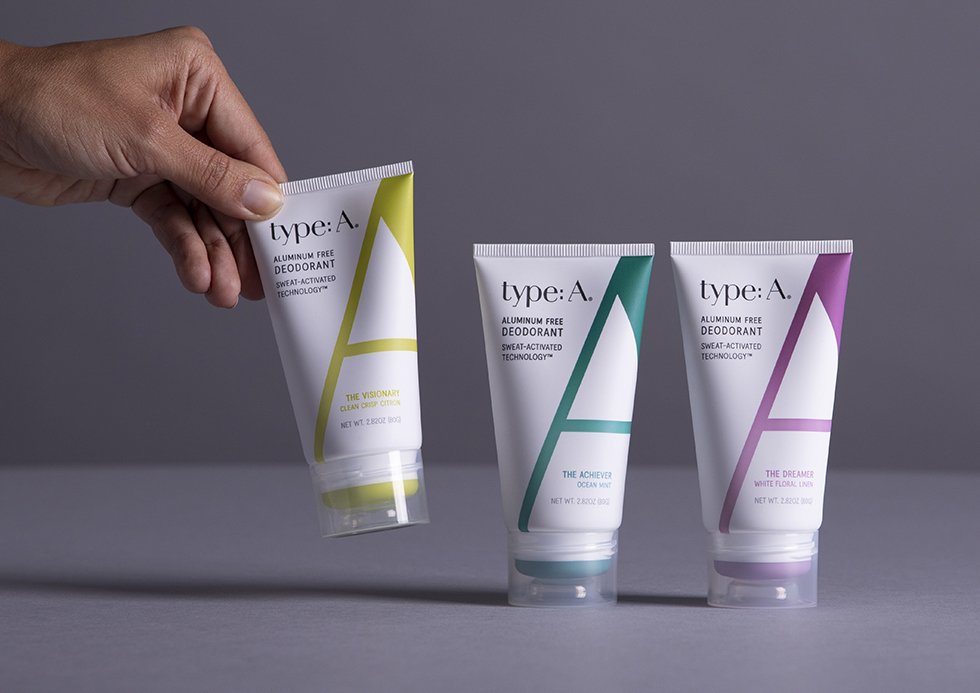 "It means that we get to reach many more people," she says of Type:A's arrival at Target. "We expect it's going to be a lift for the entire business. Deodorant as a category is an omnichannel category. People certainly shop for deodorant online, but they still largely shop the category based on convenience and force of habit, and that tends to be at retail and more mass retail. Target allows us to be in the conversation set when you are shopping out of convenience and force of habit. When you have in the back of your mind that you want to make a switch, we will be there for you to make that switch and, hopefully, you will stick with us."
"When you have in the back of your mind that you want to make a switch, we will be there for you to make that switch."
In its first year on the market, Type:A surpassed $1 million in sales and, from 2018 to 2019, its sales skyrocketed 850%. This year, industry sources forecast the brand's sales could double. On top of distribution expansion, product expansion has contributed to Type:A's growth. In 2019, it released four scents—floral The Dreamer, evergreen forest The Adventurer, ocean mist The Achiever and modern spice The Maverick—and The Visionary in a biodegradable single-use wipe format. Target picked up Type:A's bestsellers The Visionary, The Dreamer and The Achiever. A charcoal and spirulina option is scheduled for a March release, and a baking soda-free sensitive deodorant is slated for June. From the outset, Type:A priced its deodorant at $10 for a 2.8-oz. size to ready the product for mass retail should it become a possibility.
Adhering to Target's clean standard, the brand combines natural ingredients and synthetic compounds it deems safe in its deodorants. For instance, it incorporates the natural ingredients glycerin, beeswax, arrowroot powder, cornstarch and sodium bicarbonate, and synthetic ingredients dimethicone, diisopropyl adipate and heptyl undecylenate. Type:A lists ingredients clearly on its website and products, and is open about the fragrance ingredients in its formulas, which isn't required under federal labeling law.
"We are not an all-natural deodorant. We are an all-clean, all-safe deodorant," says Moss. "We set our bar for safety at the highest level, analyzing every ingredient for being nontoxic and free from anything that might cause harm. By embracing safe synthetics, we can really push the formula. We have had such a strong reception because, at the end of the day, the mainstream customer is looking for a safe, nontoxic formula that works. Natural is one indicator of safety, but it doesn't have to be the only one. If we can deliver a clean, safe formula that's high-performance, we are winning on multiple fronts."
"If we can deliver a clean, safe formula that's high-performance, we are winning on multiple fronts."
Type:A draws customers from two pools: people who have previously purchased natural deodorants and been disappointed by them, and people transitioning to aluminum-free deodorant from antiperspirant. On its site, its core customer is an active woman aged 25 to 45 years old. "A lot of the exciting reviews we get are from customers who say, 'I switched from clinical-strength antiperspirant, and I love it,''' says Moss. "The reviews validate that we can service a broad range of body chemistries."
To service its broadening distribution, Type:A shored up production. Early last year, it moved manufacturers to ensure consistent quality. In 2018, the brand raised $500,000 and, according to WWD, it recently secured $2.4 million in a seed funding round led by Marigay McKee and William Detwiler's Fernbrook Capital Management. Type:A is significantly enlarging its marketing budget this year to support its Target launch. The budget will be spent on a mix of sampling, radio advertising, media outreach, events, digital advertising and influencer partnerships. Retention marketing is a priority, too, and Type:A is planning to hire a specialist in it. It's also searching for a retail sales specialist.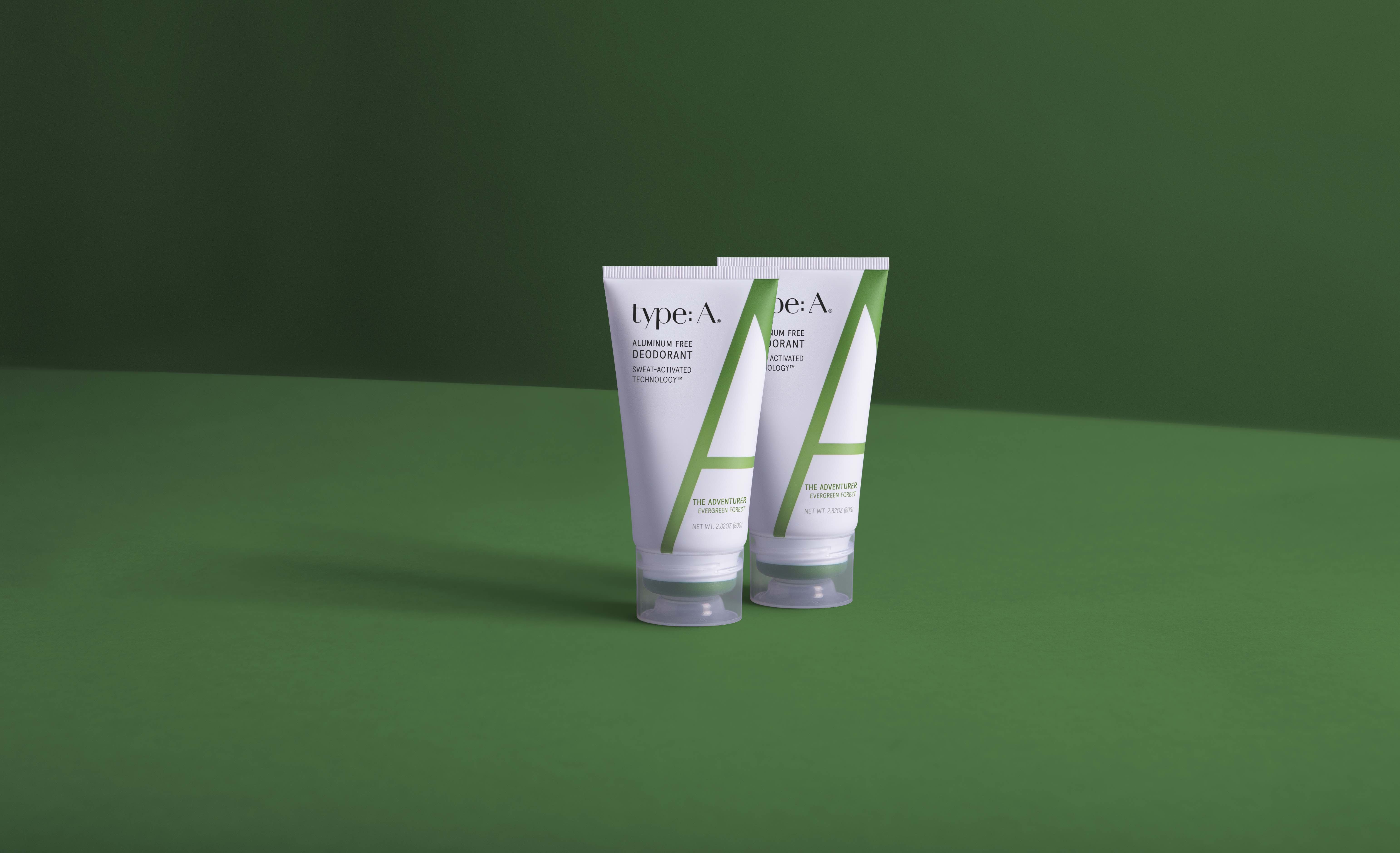 Today at six full-timers and four part-timers, Type:A's team has a big job ahead of it. "We would love to be known as the go-to clean deodorant that everybody trusts," says Moss. "It's not winner take all. There is not going to be one deodorant brand everyone uses, but we would love to be able to stand for really safe, high-performance deodorant and personal care. Eventually, we will extend to other categories. Why we called the brand Type:A is that we'd like to stand for overachieving on expectations and delivering amazing product experiences."
There are certainly mass retailers beyond Target that Type:A can break into, not to mention prestige players, but Moss isn't in a rush to further build distribution at the moment. "We like to do fewer things and do them really well, and reduce our complexity to increase our chances for success," she says. "Target is an incredible partner, and we are focused on making it successful. Of course, over time, we would consider opportunities."