Indie Beauty Companies Give Good Gift This Holiday Shopping Season
While beauty conglomerates churn out slick beauty gift sets faster than you can say happy holidays, indie beauty brands bring more thought to the what and why of holiday gift sets.
As this tumultuous year draws to a close, many brands are looking to create holiday gifts that could offer a respite, however brief, from daily stressors, and create an occasion for self-care.
"I'm really proud that we have it out now because I feel a lot of people could use a gift like this," says Emilie Hoyt, president and founder of Lather, about the brand's Mindful Moments Meditation Kit. "We are not just putting products together in a cute package, but we are trying to put out something new that maybe our fans or their loved ones haven't been exposed to, and that also has values that are aligned with ours."
Rūtz Naturals is imbuing client gifting with sentiment. "Candy and wine have become so boring and expected that we wanted to give the option of gifting something unique and more personal," explains Jackie Valley, the brand's director of sales. "The gift boxes are luxe, yet unsnobby with a focus on wellness and pampering."
Beauty Independent checked in with indie beauty brands about the special items they're launching this holiday season and the thought that went into producing them. 
Lily Lolo
U.K.-based skincare and makeup brand Lily Lolo has launched two distinct gift sets for this holiday season."Last year we made holiday kits, but we did not plan for the holidays early enough," admits Sam Sperling, director USA and Canada for Lily Lolo. "We learned to plan early. Every year we see the holidays pushed earlier, next year perhaps it beats Halloween." Like many brands, Lily Lolo recognizes the customer acquisition opportunity presented by well-crafted gift sets. "We have a very high conversion rate of try to long-term customer," says Sperling. "It's the sweet spot of healthy natural beauty, minimal ingredients yet excellent performance at a reasonable price." The $55 Lily Lolo Skincare Collection contains 1.7-oz. sizes of the brand's Hydrate Day Cream and Hydrate Night Cream. The Iconic Eye Collection, which retails for $64, contains three full-sized products, including the brand's cult favorite Black Mascara as well as the shimmery and smokey eight shade Pedal To The Metal Eye Palette and the Black Eye Pencil. The kits, which come in special edition pink gift boxes for the holidays, are available at lilylolo.us, Credo Beauty, The Detox Market, Petit Vour and Aillea. "Healthy indie stores love us because Lily Lolo fits their healthy natural philosophy," says Sperling. "We partner with indie stores to keep their customers returning by maintaining standard pricing.  It's a challenge to keep stores from discounting or listing our products on Amazon these days, but we are committed to indie boutiques and helping them retain repeat business."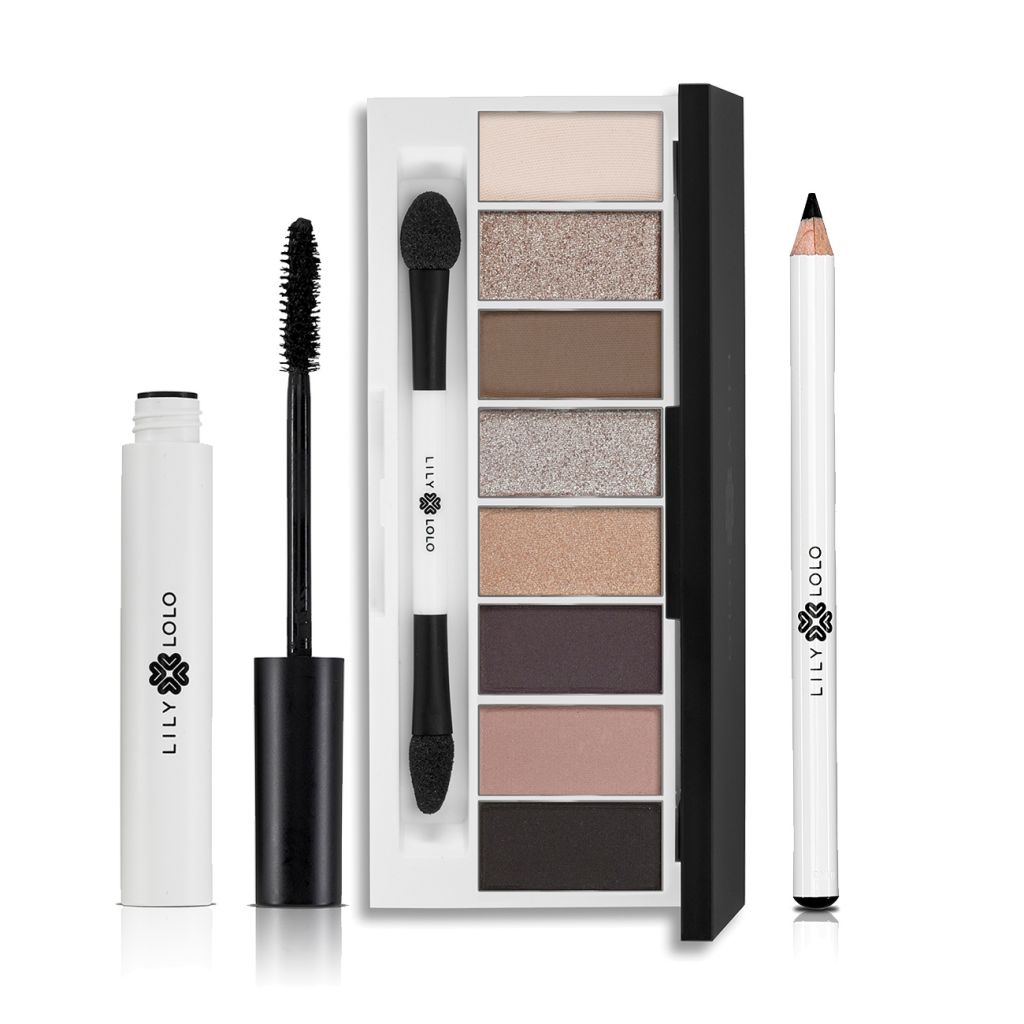 Credo
Clean beauty retailer Credo is looking to build on the success of its previous year holiday items with the launch of the $59 Credo Clean Makeup Kit. While last year's holiday set was a clean beauty starter kit that included personal care staples such as shampoo, conditioner, deodorant and cleanser, the second generation kit is focused on clean cosmetics. "We saw so much success with our Clean Beauty Skincare Kit last year, we wanted to offer a makeup version for this holiday season," explains Credo's director of marketing Lydia Harter. "The makeup kit comes in two different looks, Smoke and Rose, and it's a great introduction to clean makeup and also a great value." The kits contain six products each, including four full-size and two travel-size products, from bestselling clean makeup brands such as Alima Pure, Vapour Beauty and Ilia in a custom Credo canvas cosmetic bag. "The kit includes everything you need to layer on a bare face or on top of foundation," says Harter. "This is a great gift for any woman or [for] self-purchase." The kits will be sold exclusively in Credo stores and on credo.com.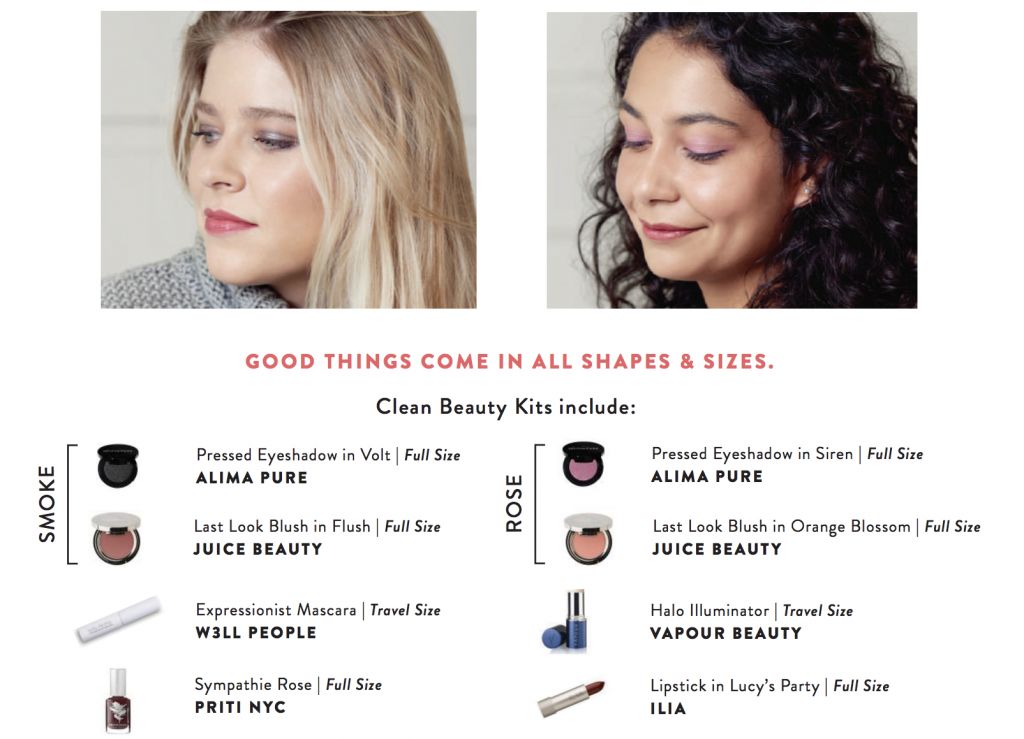 Rūtz Naturals
Pittsburgh-based, Reiki-infused home and personal care brand Rūtz Naturals is taking on the corporate world this holiday season. "We are always open to trying new things. We began with the intention of offering an alternative for companies who do client gifting," explains Valley. While Rūtz is not new to the gift set game, Valley pronounces Rūtz has gone bigger than ever this year. "Rūtz has promoted products in gift sets before, but nothing of this scale," she says. Rūtz is incorporating acquired customer wisdom into this year's holiday gift set endeavor. "Customers like the flexibility of choosing the products individually. You have to, however, still give them some direction or it can get a little crazy with inventory," says Valley. With prices beginning at $34, the box can be customized with buyers choosing from Rūtz's skin, body and home care lines, which are crafted using organic ingredients. Each box comes with an ornament for a festive touch. "Having the candles and room spritzes in our lineup gives us more flexibility to address the needs of someone who wants to gift Rūtz, but isn't as comfortable giving skincare since it is so personal." Customers in the Pittsburgh market have the option of creating a box from the curated items available in Rūtz's new pop-up shop and gallery. Special touches, like candle labels designed by local Pittsburgh artist Kelly Brown, not only give the boxes a one of a kind feel, but also a unique selling proposition. Valley effuses, "Kelly [Brown] crafted a beautiful design using sacred geometry to represent the natural components and healing Reiki energy that makes the candles extra amazing." Valley has high hopes for the boxes' continued success. She says, "These boxes can be given year-round and may just wind up having a permanent spot in our SKUs."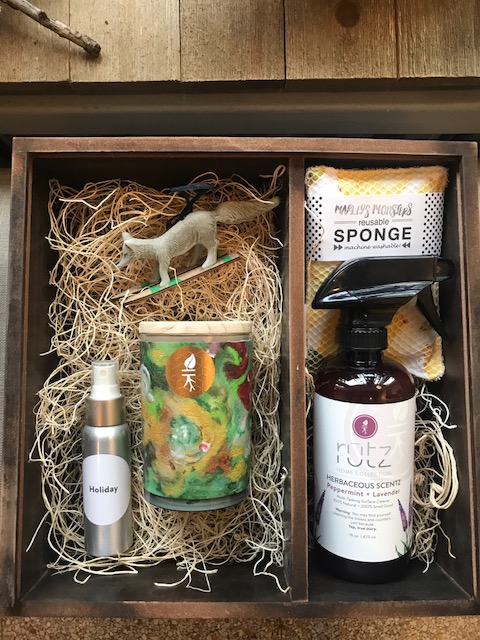 Plant Makeup
In an ambitious move, Plant Makeup is launching an entire new line called the Rainbow Flower Collection this holiday season. Though this launch is not the brand's first foray into holiday product launches, brand founder Jes Morgan chose a tabula rasa when planning this year. "There were not really any past learnings [incorporated], just a different feel based off gathered inspiration from this year," Morgan explains. The eclectic nine-piece collection ranges in price from $17 for Freckle Paint and a Frost Glitter Wand to $38 for Rainbow Flower Bathing Salts. The most provocative item, Nipple Ice Balm, which is designed to harden nipples, is $22 for a 1-oz. jar. Morgan is working with influencers to promote Rainbow Flower Collection. "We are collaborating with a variety of green beauty bloggers through Instagram such as @greenifyme @greenworldbetterworld and @kabukirune. We love giving everyone a chance who is interested in promoting us to do so," she says. The products are sold at plantmakeup.com and will be rolled out to select brick and mortar locations soon.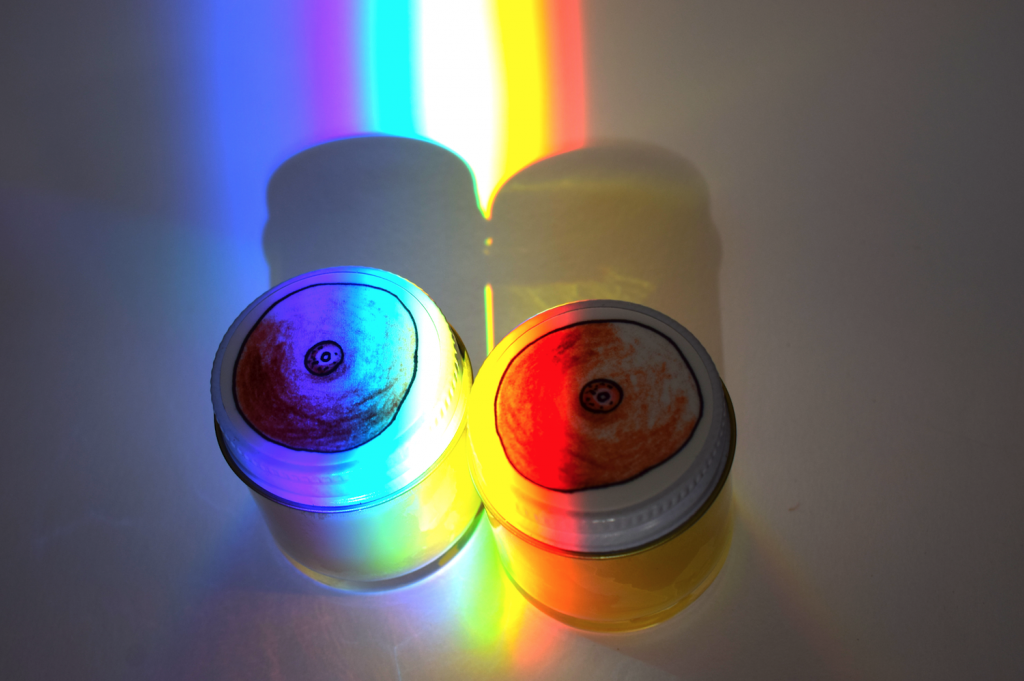 Lather
The most wonderful time of the year can sometimes feel anything but. To combat holiday season stress, veteran indie bath and body brand Lather has partnered with award-winning meditation app Stop, Breathe & Think to create the Mindful Moments Meditation Kit. "We have created this set of aromatherapy and guided meditation tools to promote balance, peace of mind and a radiant life," declares Lather president and founder Emilie Hoyt. "I personally have always had trouble meditating. I try to unplug and get away from my phone, but I still find myself on the phone all the time. This is a way to use your phone to decompress." The multifaceted gift set retails for $28, and includes a 1-oz. Inner Peace Meditation Balm, 4-oz. Frankincense & Sandalwood Candle, a beaded wrap bracelet inscribed with the message "be radiant" in morse-code and a three-month premium membership to the Stop, Breathe & Think app. The Mindful Moments Meditation Kit is one of six gift sets Lather is launching this holiday season. To promote these holiday launches, Lather has partnered with former 30 Rock actress and self-professed fitness addict Katrina Bowden.