IBE And Neiman Marcus Take Their Partnership To The Next Level With An Upcoming Event And Updated Collection
Indie Beauty Expo and Neiman Marcus are teaming up once again to refresh and grow the luxury retailer's curation of independent beauty and wellness brands, an initiative kicking off with a two-day shopping event this week that aims to more than double the sales of the collaborators' two previous events.
The Indie Beauty Expo at Neiman Marcus event will feature 16 out of the 28 brands in the selection that were chosen for unique ingredients, advanced technology, captivating founder stories and wide-ranging product prices from $12 to $1,388. Among the new brands are Sea Buck Switzerland and Eighth Day Skincare, which both went from exhibiting at Indie Beauty Expo New York to securing store shelf space in almost 30 days, a major fete considering it typically takes a brand six months to a year to be picked up and onboarded by major retailers.
Nader Naeymi-Rad, co-founder of Indie Beauty Media Group, producer of Indie Beauty Expo, has no doubt the updated indie beauty selection will be well-received by shoppers at Neiman Marcus's NorthPark Center location in Dallas, one of the retail giant's most profitable stores, during the event on Friday and Saturday showcasing exclusive products and limited-edition gifts with purchase. In addition to Eighth Day Skincare and Sea Buck Switzerland, brands joining the Neiman Marcus selection include O'o Hawaii, Ikoo and Black Chicken Remedies.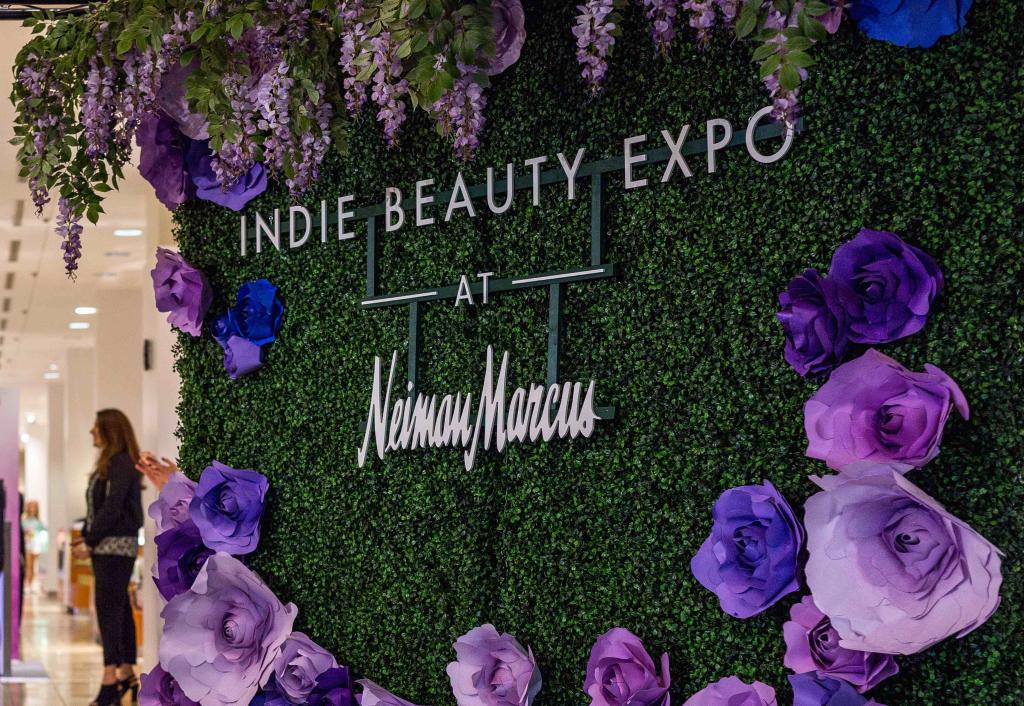 Speaking of the projection that the forthcoming event will double the sales of earlier events, Naeymi-Rad says, "Based on the sales performance from our Fashion Island event in March, we're confident that we can achieve this goal."
The NorthPark location is often first to test out novel Neiman Marcus concepts due to its close proximity to the retailer's headquarters and diverse customer base. "We are excited to be partnering with IBE for the second year because this collaboration brings new and exciting beauty vendors to our customers," says Jennifer Robinson, divisional merchandise manager, beauty at Neiman Marcus. "Neiman Marcus NorthPark is the perfect location for this event because of its expansive customer reach. The store has shoppers ranging from millennials looking for new and innovative products to the tried-and-true customers open to improving their everyday beauty routines."
"Working with a store of this size is immensely rewarding," says Naeymi-Rad. "We have learned a lot together over the last year, creating a more effective playbook for producing these events within the store and really driving value for Neiman Marcus and the brands while making sure that customers have a great time."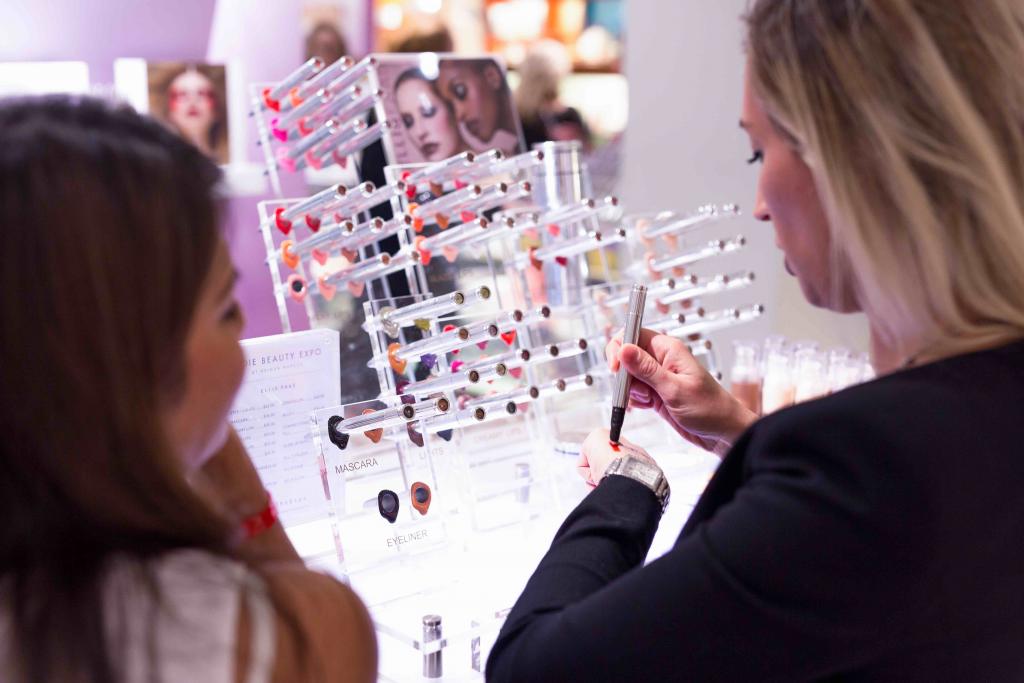 Brands returning to the collection are cult favorites Swiss Smile, Ayuna, Circcell and Le Prunier. Ayuna and Circcell have already been brought into Neiman Marcus's permanent beauty assortment. Founders of returning and new brands such as Tony Nakhla of Eighth Day Skincare will be at the event to meet, consult with and sell products to attendees.
"I am humbled that we were curated so soon after debuting at IBE NY," says Nakhla. "We are honored and thrilled to partner with IBE and Neiman Marcus, one of the most iconic luxury retailers in the world and the ideal launchpad for Eighth Day's unparalleled line of anti-aging formulas."
Prior to the event, the department store floor team will lead a sales training for brands, a valuable component for brand founders and representatives. Jillian Wright, co-founder of Indie Beauty Media Group, says, "For the brands, it's a great opportunity to learn and understand how to make selling in a store of this caliber work. It's almost helping them to walk before they can run."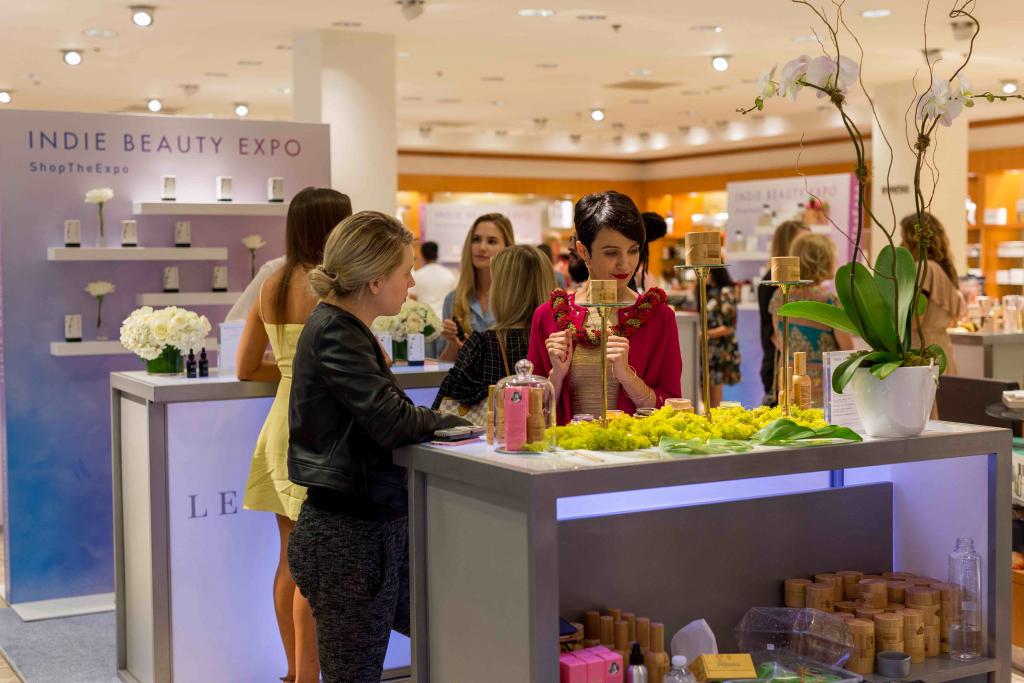 Launched with an event in Dallas last October, the ongoing partnership between Neiman Marcus and IBE is a boon for beauty fanatics looking to get their hands on the latest indie products. It also allows the department store retailer to reinvigorate its assortment at a rate that positions it as a leader in the indie beauty market and is another way for Indie Beauty Media Group to tie its expositions hosted around the world to platforms off of the exposition floor.
Wright says, "We're now able to do things for our brands and the indie community that really weren't possible before."
Select local influencers will be previewing the IBE at Neiman Marcus collection during a private brunch at the Rubin Room on Friday morning following meet and greets with brand founders. The shopping event is open to the public from 10 a.m. to 7 p.m. on Friday and Saturday. The refreshed curation will be live on Neiman Marcus's website beginning on Friday.