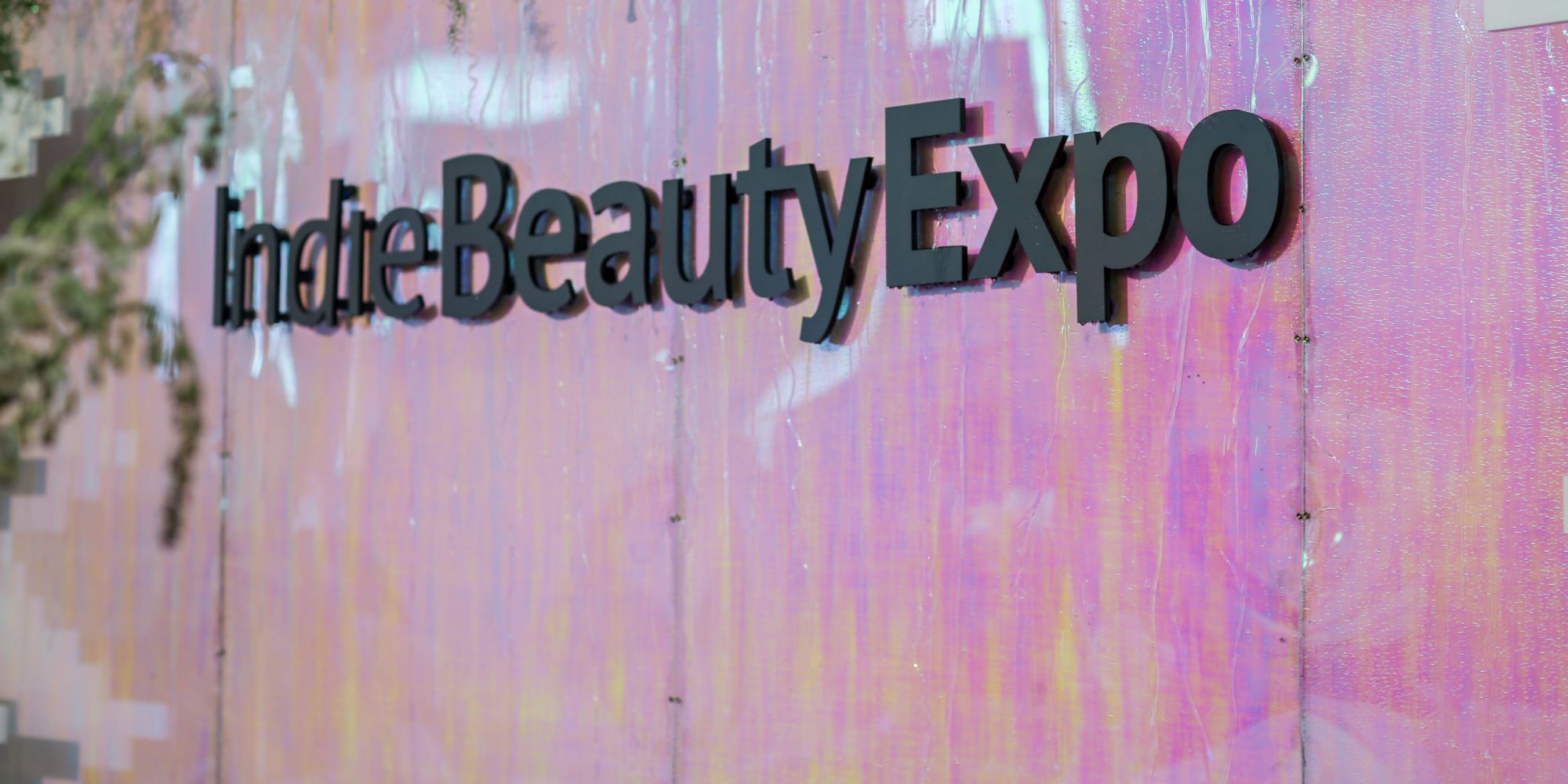 Indie Beauty Media Group's Co-Founders Discuss Business Decisions Amid The Coronavirus Pandemic
Late last week, Indie Beauty Media Group announced the cancellation of Indie Beauty Expo Berlin 2020, formerly slated for March 25 to 26 at Station Berlin, and the postponement of its events in Dallas—The BeautyX Retail Summit and Indie Beauty Expo Dallas 2020—from the week of May 11 to the week of June 8 due the impact of the coronavirus pandemic.
In its message to IBE Dallas exhibitors and ticket holders, IBMG, the parent company of Beauty Independent, stated, "We are experiencing extraordinary circumstances without precedence.  So, we are doing our best with the information available to navigate among a series of very difficult decisions—all while balancing our promise to you and our commitment to ensure the health and safety of our exhibitors, our team and the Dallas community."
Press releases and official statements only tell part of the story, which is why IBMG co-founders Nader Naeymi-Rad and Jillian Wright decided to sit down with us to provide more detail about their recent decisions and expectations for the indie beauty community in the short and long term.
Let's talk about Berlin first. Earlier this month, the communications from IBMG to Berlin exhibitors and vendors were clear that the company was committed to hosting IBE Berlin if at all possible, but, by Friday, March 13, it was all over. What happened?
Naeymi-Rad: We had been monitoring the COVID-19 situation since news broke about it in the beginning of the year. In February, we examined postponing IBE Berlin to June, the only open month in our show schedule in the first half of the year. Ultimately, we did not postpone IBE Berlin at the time for two reasons: First, our venue had no availability in June and, second, a clear majority of our Berlin exhibitors expressed a strong preference at the time to keeping the event on its scheduled date. So we let it stand.
Since then, as COVID-19 spread, new restrictions were placed on events, and we closely monitored all of them to ensure compliance. The size and nature of IBE Berlin enabled us to comply with the new guidelines and requirements placed by German and Berlin health authorities governing events, and we continued to plan to hold IBE Berlin on the scheduled date.
Everything changed the night of March 11, when the Trump administration announced new travel restrictions between the U.S. and Europe. This created massive uncertainty, especially for U.S.-based exhibitors and IBMG staff who needed to travel to Berlin. And, as we anticipated, the effect of the travel bans only got worse. As a result of this new risk and with no clear guidance on when restrictions would be eased, we were forced to make the very difficult decision to cancel IBE Berlin.
Wright: Since we founded this company five years ago, across sixteen separate events in North America and Europe since then, we have never had to cancel or postpone an event.  We are optimists, and we always look for solutions and workarounds. We are firm believers in the old adage that "the show must go on."  
But last week, it became clear that we were facing extraordinary circumstances that required us to take extraordinary measures. When we decided to cancel IBE Berlin, we did so after exhausting every other possible option. Since then, our decision has sadly been validated by the additional travel restrictions being implemented in the U.S. and Europe, making it clear that an event such as ours would have been impossible to hold.
We have built IBE as the world's leading exposition of independent beauty and wellness brands by consistently delivering value to our exhibitors, attendees and sponsors with best-in-class events. That is our mission, our whole reason for doing what we do. So, canceling an event was an incredibly painful and gut-wrenching decision for us to make—and we did so not because we wanted to, but because we had to.
As leader of a small company today and, as an owner of a small indie brand previously, I know, on a very personal level, how a cancellation or postponement can upend plans, commitments and expectations for small and vulnerable businesses. As we made this decision, we knew it would impact, in the short term, hundreds of clients, many of whom we consider friends and partners, but it had to be done.
What about IBE Dallas?
Wright: As far as IBE Dallas goes, we believe that, by taking proactive measures now and moving the event to a lower-risk month, we give our exhibitors and buyers the best chance to access the same opportunities that would have been available in May had the pandemic not hit.
Naeymi-Rad: Let's be clear, we don't have a crystal ball. Like Jillian said, in the space of a few days, prognostications and regulations change from mild to severe. There's no way of predicting where this is going to go. We are simply planning for, not even the best case scenario, but a reasonable scenario that, over the course of the next few weeks, restrictions will begin to ease. Yes, we'll be in a new paradigm, but, because we are a trade group with spacious layouts, professional participants and relatively small numbers, versus arenas and convention halls with dense crowds, we believe will be able to responsibly host events come summer. If not, we'll all have to think of alternatives.
For now, we will engage in pre-event activities and preparation. At last week's Innovation Showcase for the Dallas and Texas press, those in attendance expressed great interest in joining us at IBE Dallas and meeting our exhibitors in person in June.
How are you supporting clients impacted by a cancellation or postponement?
Naeymi-Rad: I wish we could wave a magic wand and refund everyone, but that's just impossible. The reality of the event business is that 90% of expenses related to an event are effectively committed to weeks and months ahead of the show for planning and securing space and, then, promoting and producing the event.  When an event is canceled so close to the date due to what in insurance-speak is called "an act of God," there is just no way to provide a refund. That is also why our, and practically every other expo's contract, is explicitly clear on the subject, and also why we require all exhibitors to obtain show insurance upon signing up. With that said, we are aggressively working on finding ways to help those who have been affected, including providing complimentary inclusion in IBE Berlin 2021.  
Wright: Until this pandemic has subsided, I am sure that everyone's No. 1 priority will be the health and safety of their family and loved ones. For now, that's where my and many of our exhibitors' focuses are. We need to get to the end of this unpleasantness and, then, when we are in more normal and predictable times, we can put our heads together and see what can be done. Until then, coming up with plans and promises seems pointless to me. With that said, we are 100% determined to deliver value to our exhibitors. Right now, we are taking things one day at a time. 
What happens next?
Wright: In 2015, Indie Beauty Expo was founded by the power of community. Today is no different. We hunker down, weather the storm and come back stronger than ever. 
Naeymi-Rad: I believe the worst may be yet to come. We are not taking any chances. We are dramatically reducing expenses and, sadly, trimming our headcount and placing the company in a more defensive financial posture.  
What do you see happening in beauty over the next few months to a year?
Wright: Beauty has become a part of everyday life whether you work from home or not. People aren't going to stop their interest in self-care because they are self-quarantining.  Feeling good and humor are what can get you through tough times like this. Have you seen the recipe for the "quarantini"? We may be working and learning remotely, but that doesn't give you a pass to let yourself go. Plus, the act of washing your face and putting on makeup minimizes the amount of times you touch your skin because your skin is less itchy and more hydrated. From a business perspective, there is a lot we can get done from home. Keep working, planning and strategizing.  
Naeymi-Rad: Hard to tell. In the short term, lowered consumer confidence and spending will, inevitably, impact the beauty industry. The good news is that it is unlikely to be as severe as the impact on many other industries such as travel and lodging, and the impact may not be long term. I think the bigger long-term issues in beauty are the over-proliferation of beauty retailers and other factors specific to our industry.
Do you have advice for the independent beauty brands?
Naeymi-Rad: There is no playbook for this. COVID-19 has caught everyone by surprise. But, based on patterns of previous pandemics and what has now been learned in China, the majority of experts seem to agree that, unless there is a major new development with the virus, by the end of April or early May, the picture will get clearer for the U.S. and Europe. My recommendation is to take a wait-and-see approach over the next two to four weeks. Until then, focus on your team and customers and be very careful with your spending.
Wright: Keep the conversation alive on social media, and try to lift up the spirits of your customers and supporters. We all know what is at stake, and we as beauty entrepreneurs should encourage positive thinking. Mental health is equally important as physical health, and we are the stewards of positive thinking. As for your business, hang in there!!! Be prepared to make many small adjustments along the way rather than coming up with one giant quick fix. Before you know it, we may have stability again. 
Of course, it's time to evaluate your priorities and concentrate on what generates revenue. Now that we are spending more time at home, learn, research, read, put together mood boards…create. Keep your business alive and well by socializing online. Teach and learn.