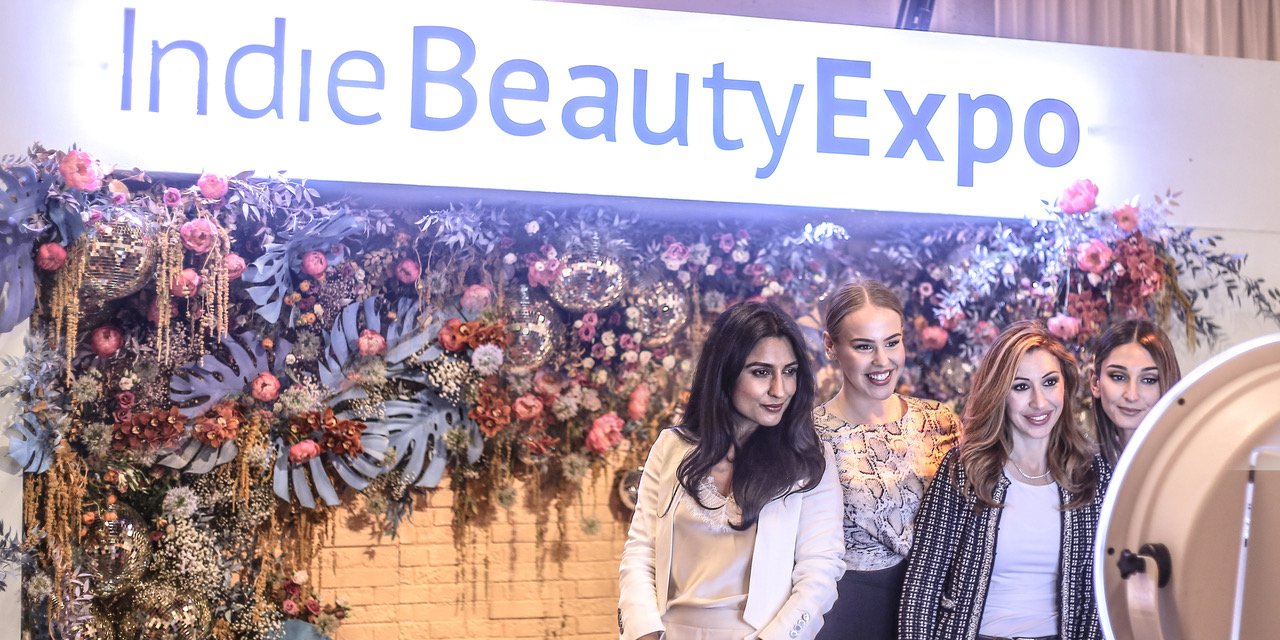 Survey Results In The Anthology Of Independent Beauty Reveal That Skincare Stole The Show At IBE Dallas 2019
At IBE Dallas 2019, skin was in.
The results of surveys taken by buyers and consumers who attended the third edition of the trade show in the Texas city showed that both groups were smitten with skincare. All five brands favored by both groups—serum specialist Ampersand, CBD range Cannabliss Organic, mother and baby line Erbaviva and wellness brand Asutra—are either exclusively dedicated to the category or have robust offerings in it.
Indie Beauty Media Group, parent company of IBE and Beauty Independent, released the survey results in the latest edition of its digital publication, Anthology of Independent Beauty. Anthology recaps the trade show held from May 15 to 16 at event venue Sixty Five Hundred, which featured 71 independent beauty, wellness and lifestyle brands, as well as BeautyX Retail Summit, an entrepreneurial education conference that ran two days prior to IBE Dallas at the Fashion Institute Gallery. The conference's speaker roster included Sephora chief merchandising officer Artemis Patrick, Credo co-founder Annie Jackson, Supergoop founder Holly Thaggard and Ulta Beauty director of emerging brands Muffy Clince.
Rounding out the retailer favorites revealed in the post-IBE Dallas buyer survey are The Good Patch by La Mend, LaFlore Probiotic Skincare, PMD Beauty, Sanara and VitaJuwel. The other consumer picks are Chemist Confessions, Honey Belle, Ikoo, Tropic Labs and Pure Aura.
"It was important for us to give our visitors an immersive experience when visiting our booth, so we worked hard at coming up with a display that actively engaged them. Our interactive string wall was a big hit and helped draw a lot of visitors."
IBE Dallas was dual winner Ampersand's first trade show. The brand, launched in September 2018, offers six targeted serums made to be mixed and matched and each priced at $89. To date, Ampersand has largely concentrated on a direct-to-consumer model of distribution.
"We wanted our first show to be a success, but there were so many unknowns. The entire process was a learning experience," admits Allison Banks, Ampersand's director of marketing. "It was important for us to give our visitors an immersive experience when visiting our booth, so we worked hard at coming up with a display that actively engaged them. Our interactive string wall was a big hit and helped draw a lot of visitors. At the end of the show, we had a visual data map of all the visitors that participated and their feelings towards their skin."
The brand handed out packs containing samples of all six of its serums, allowing the Ampersand team to convey why layering and combining serums is beneficial, and encouraging consumers to experiment with them to build a regimen best suited to their skin. Banks says, "When you have a product that people fall in love with after one use, it is certainly worth it to invest in samples. Having that in-person experience is hard to come by when your business is solely e-commerce, so we certainly felt it was worth the investment, and we look forward to doing it again soon."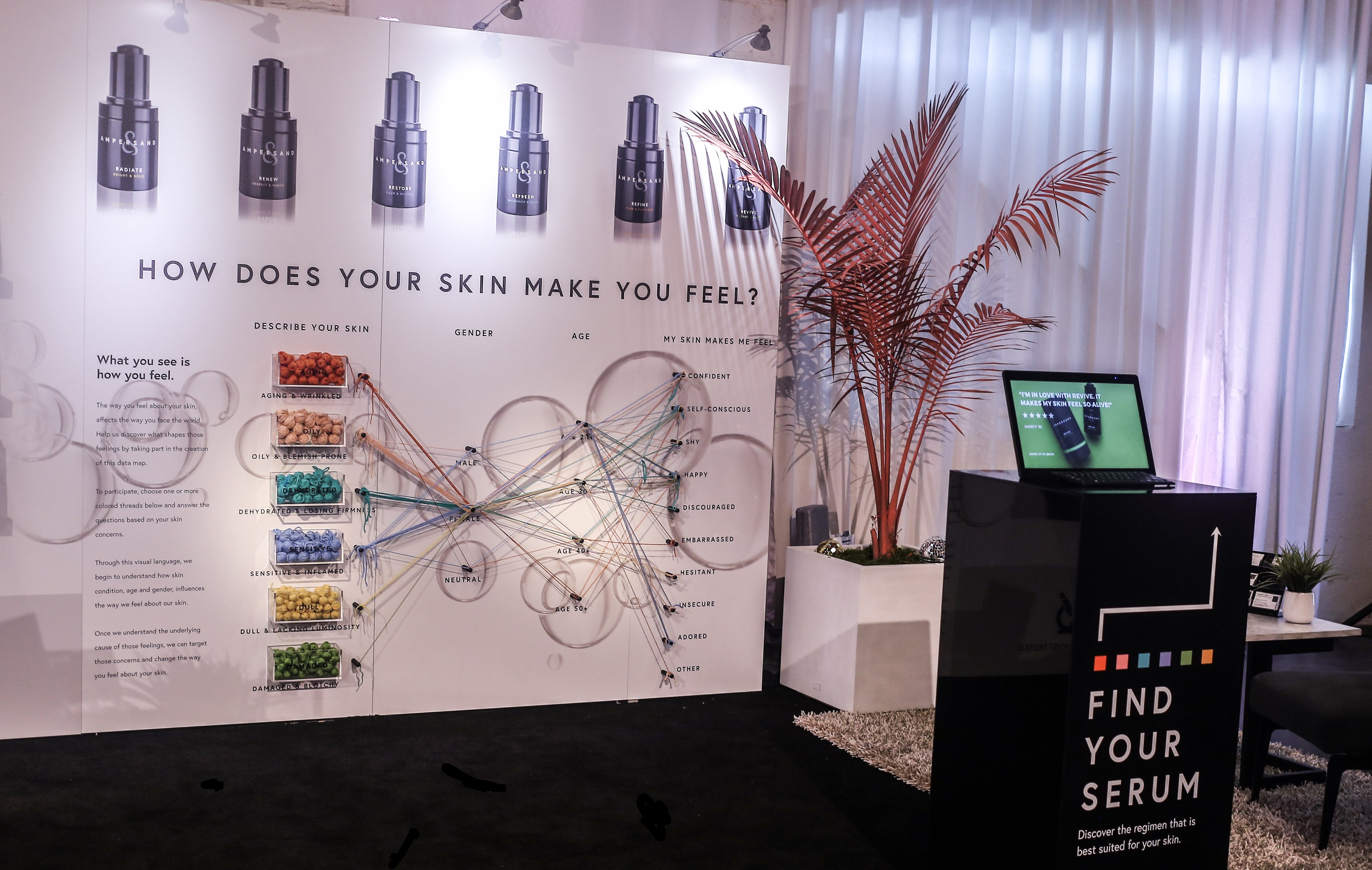 IBE Dallas was brimming with CBD-infused beauty products, with several skincare, haircare, body care and wellness brands featured the hemp-derived ingredient in their formulas. The trade show patrons were certainly high on the nonpsychoactive compound from the cannabis plant as evidenced by Cannabliss and Asutra being buyer and consumer favorites, and The Good Patch by La Mend scoring with buyers. Like Ampersand, Asutra was a trade show rookie that made its exhibition debut at IBE Dallas 2019. The brand, which touts its "active self-care," displayed at the show after receiving an investment from and a partnership with Venus Williams. The professional tennis player has become Asutra's chief brand officer.
Asutra owner and CEO Stephanie Morimoto prepared diligently for IBE Dallas. "Our big goal was to convey our passion and our brand ethos at the show," she says. "To do this, we focused on three things. One, we worked really hard leading up to the event to design a beautiful booth and curate an appealing assortment from our 65-plus products that would make people want to stop. Two, we tested our brand story beforehand to make sure it was clear and compelling. Three, we weren't shy in engaging people. We demonstrated to everyone who walked by our passion for what we're doing, and why it's important to engage more people in Asutra's active self-care revolution."
Morimoto reports that Asutra's products for pain relief and sleep support, formulated with a mix of magnesium and CBD, and some also containing melatonin, were hits with Dallas attendees, noting that the two issues often go hand-in-hand. She says, "People are really hungry for good sleep, and the demand for pain relief is growing. It's important to remember that pain relief helps with sleep. If your muscles ache or your fibromyalgia is flaring, it's tough to get a good night's sleep." Morimoto will have the opportunity to hone her trade show skills further at IBE New York in August, where she will once again exhibit Asutra's diverse range of accessibly-priced beauty, wellness and personal care products. Currently, you can purchase Asutra products at Walmart.com and the brand's own website.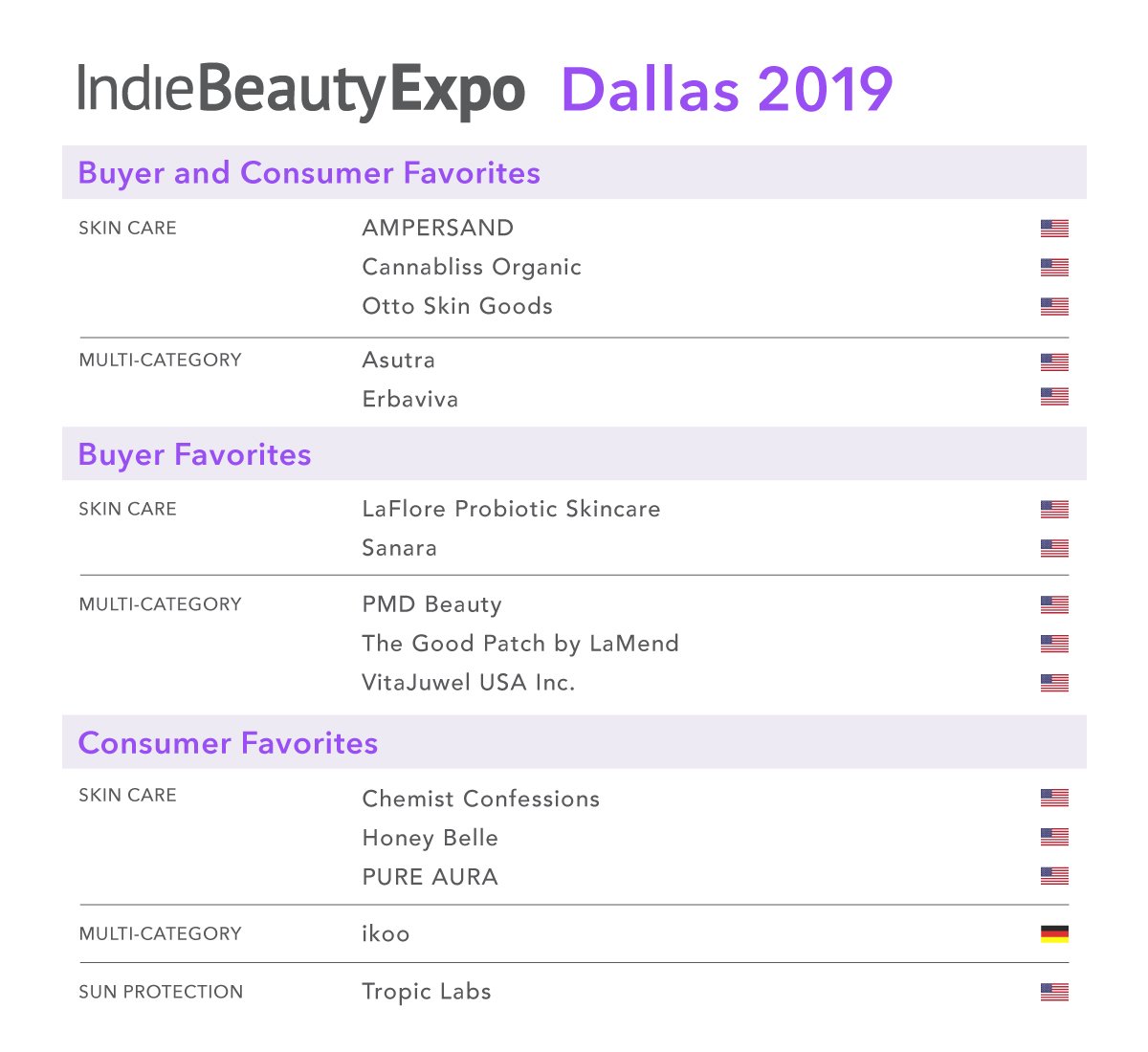 Cannabliss Organic is a frequent IBE exhibitor. The full-spectrum CBD skincare and wellness brand launched at IBE LA 2018, then returned in August of last year for the New York show. At Dallas, the brand debuted its forthcoming CBD and collagen gummies, generously doling out samples of the supplements that pack 10 milligrams of CBD a pop.
"There is nothing like exhibiting at Indie Beauty Expo. The Dallas Show was our third show, and our booth was packed from the minute the doors opened until close," says Melissa Christiansen who co-founded Cannabliss Organic with her husband Nicholas. "The positive energy of everyone at the event, from the organization's founders and staff to the attendees and other entrepreneurs, is contagious. We always leave IBE feeling accomplished and invigorated. Participating in events like this has become integral to our brand growth."