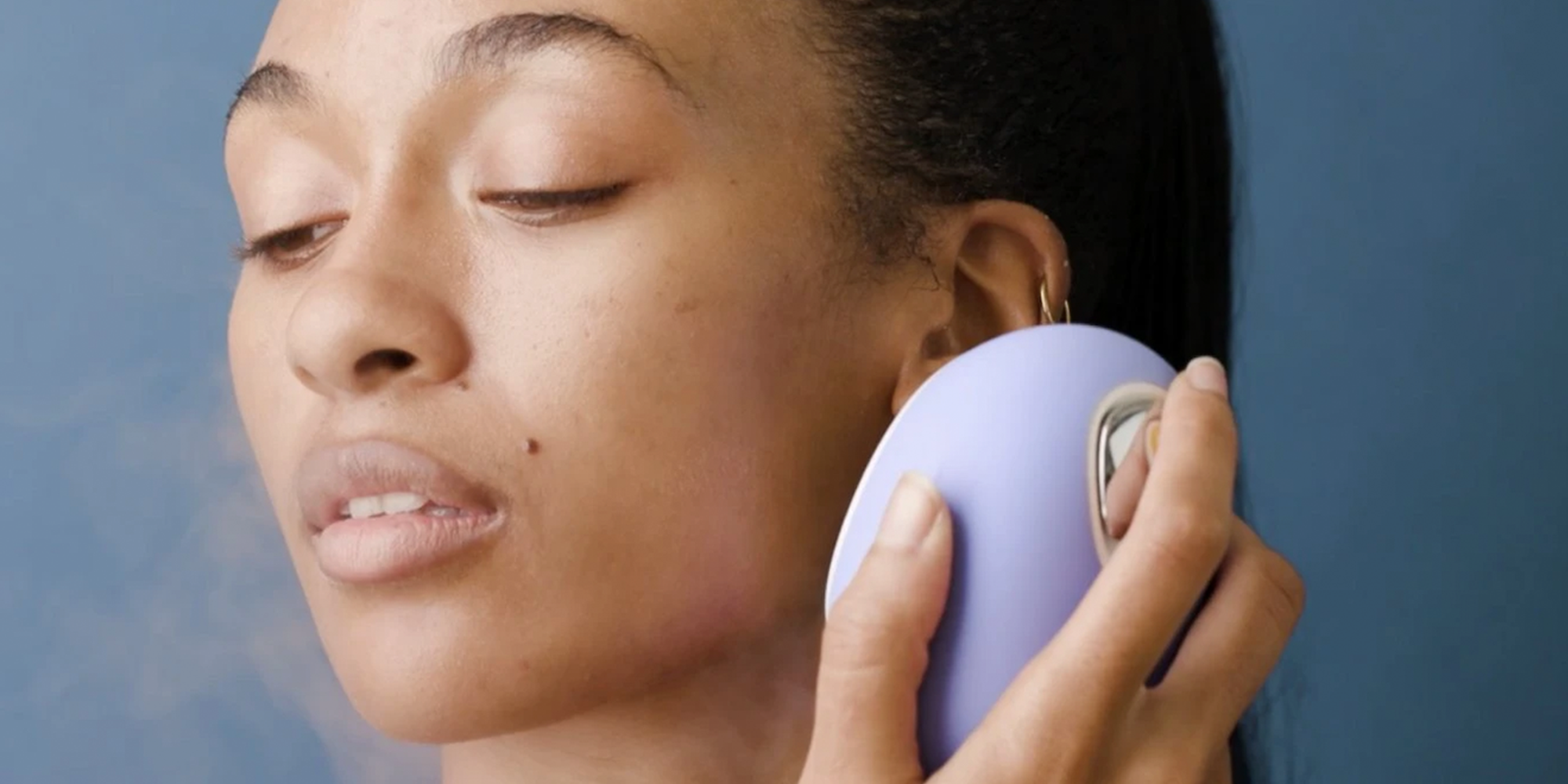 The Innovations Driving Opulus Beauty Labs, Plus And Droplette—And Challenges They've Faced
The sheer volume of beauty products being marketed to consumers can make even the most discerning shopper's head spin.
Amid the profusion, some beauty industry insiders like 
Beauty Heroes founder Jeannie Jarnot
are advocating for fewer brands to hit the market.
But true innovation can give a brand a reason to exist and separate it from the crowds. For last Wednesday's Beauty Independent In Conversation webinar, Robb Akridge, co-founder of Opulus Beauty Labs, Rathi Srinivas, co-founder of Droplette, and Cathryn Woodruff, co-founder and CEO of Plus, gave attendees a glimpse at the power of innovation in the beauty space. They discussed the problems their breakthrough products address, effective formulas and delivery systems, and the difficulties developing merchandise that's novel. Below, we delve more into what sets their brands apart.
Opulus Beauty Labs
Innovation: Akridge is no stranger to shaking up the beauty industry. He co-founded skin cleansing device Clarisonic in 2004 after serving as a senior scientist for Sonicare. L'Oréal acquired Clarisonic's parent company Pacific Bioscience Laboratories in 2011 and, last year, it shuttered Clarisonic. Back on the skincare scene with Opulus Beauty Labs, Akridge has the advantage of experience. "Experience allows you to think quickly and move without having to deal with the usual learning curve," he said.
Opulus Beauty Labs' so-called Activator is akin to an on-demand skincare blender delivering formulas at peak potency. It heats up to 120 degrees in 15 seconds, and its opoule or ingredients pod is churned into a single serving of skincare in a minute and a half. The plastic-free opoule has a hard outer shell composed of ceramides along with vitamins E and C and a soft center with fragile active ingredients. Because the ingredients in the outer shell and soft center aren't commingled until they're stirred by the Activator, Opulus Beauty Labs' formulas can bring ingredients together that may not otherwise be stable for long periods or pair actives not normally combined in skincare. 
Distribution Strategy: Opulus Beauty Labs debuted on its direct-to-consumer website in April 2020, but retailers have been knocking on Akridge's door. The entrepreneur plans to hold off on traditional retail until foot traffic is back to pre-pandemic levels to ensure the volume of retail sales can make wholesale margins viable. Meanwhile, he expects to place Opulus Beauty Labs in key dermatologists' offices and spas as soon as next year. Its starter system comes with the Activator, a four-week supply of the Ramp-Up Retinol Regimen, wireless charging base, cleansing brush, applicator and protective pouch for $395.
Pain Points: Education is a big component of getting consumers to buy into Opulus Beauty Labs' premise and premium pricing. Akridge asked, "How do you tell someone that they need to spend this money and actually show them that they're going to get results? How do you teach them and how do you show them?  
In-house manufacturing and formulation are heavy lifts, but Akridge felt they were worth it. He struggled to find a contract manufacturer right for Opulus Beauty Labs and was dissatisfied with third-party prototypes. "No one loves your baby like you love your baby," he said. Opulus Beauty Labs also performs clinical research in-house with the help of a dermatologist, a medical photographer and an aesthetician who drafts the brand's protocols. The protocols are reviewed by a third party to ensure safety.
Akridge's work with Clarisonic spawned countless lessons that guide Opulus Beauty Labs' business. "The margin on our appliance, that's what happened with Clarisonic, is very small," said Akridge. He shared his current company depends on opoule replenishment to drive profit. Once people try Opulus Beauty Labs' system, Akridge said they're hooked and reorder the opoules. "People really do love the product, that's the key thing," he emphasized. "Without that addiction, you really can't move forward." About 20% of Opulus Beauty Labs' customers sign up for its monthly subscription service.
Body care and haircare are in the company's pipeline. No matter the product, its customers will always be able to use their activators. "The actual activator is your forever cosmetic jar, it's your personal skincare lab," said Akridge. "So, when we create something that's a face mask or a hair product, you'll be able to use it. This is the gateway into a new way of looking at cosmetic beauty."
Plus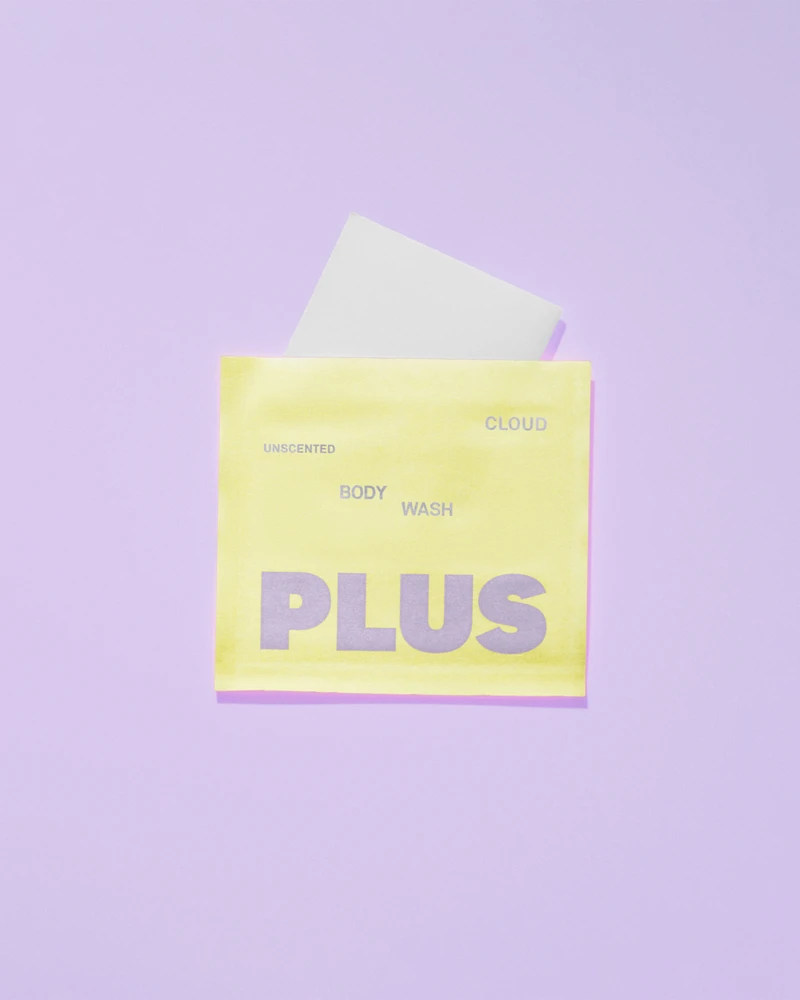 Innovation: Woodruff previously worked at food startup Banza, where she tailored communications, marketing and brand identity strategies to changing consumer behaviors. The co-founders of skincare brand Starface, best known for its pimple patches, were looking to develop a waterless personal care brand with lower emissions and better-for-the-environment packaging, which hooked Woodruff. She remarked personal care products are typically housed in plastic and can be made of more than 90% water. 
Woodruff noted that the shipping of heavy products results in high carbon emissions and shared an estimate that personal care waste constitutes a third of the material in landfills. Her brand Plus's single serving dehydrated body wash boasts ingredients like aloe leaf, eucalyptus, shea butter, almond and sunflower oil. It's housed in a dissolvable sachet that can be dropped on the shower floor to dissolve in less than two minutes. The sachet doesn't leave a trace behind. Plus's outer packaging is compostable. 
Distribution: The DTC brand's long-term vision is to be sold in drugstores and masstige chains. "Retail disruption is the goal," said Woodruff. She elaborated, "Wherever you buy your body wash, shampoo, etc., currently, you will walk down a sea of plastic bottles and amidst that sea is Plus in this different format." 
Pain Points: Finding partners willing to assist the startup in achieving its lofty development goals during the initial lockdown period of the pandemic proved to be challenging. Navigating the sustainability landscape within beauty has also been a challenge because Woodruff had no prior beauty or sustainability expertise. "There's not a handbook for what defines sustainability in beauty, and I think we're all figuring that out and trying to figure out the certifications and navigate the landscape," she said. 
Launched in April 2021, Plus hopes to take leverage economies of scale as it grows to become more accessible in terms of price. It's body wash is sold now in a 16 pack for $16.50. Monthly subscribers can save 10%. The product is made in Korea with ingredients sourced globally. "That's not a cheap process as well as the dissolvable packaging, which is new to this space and compostable packaging is still a premium," said Woodruff. As products like Plus's body wash are embraced by the masses, she expects to see prices drop. 
Droplette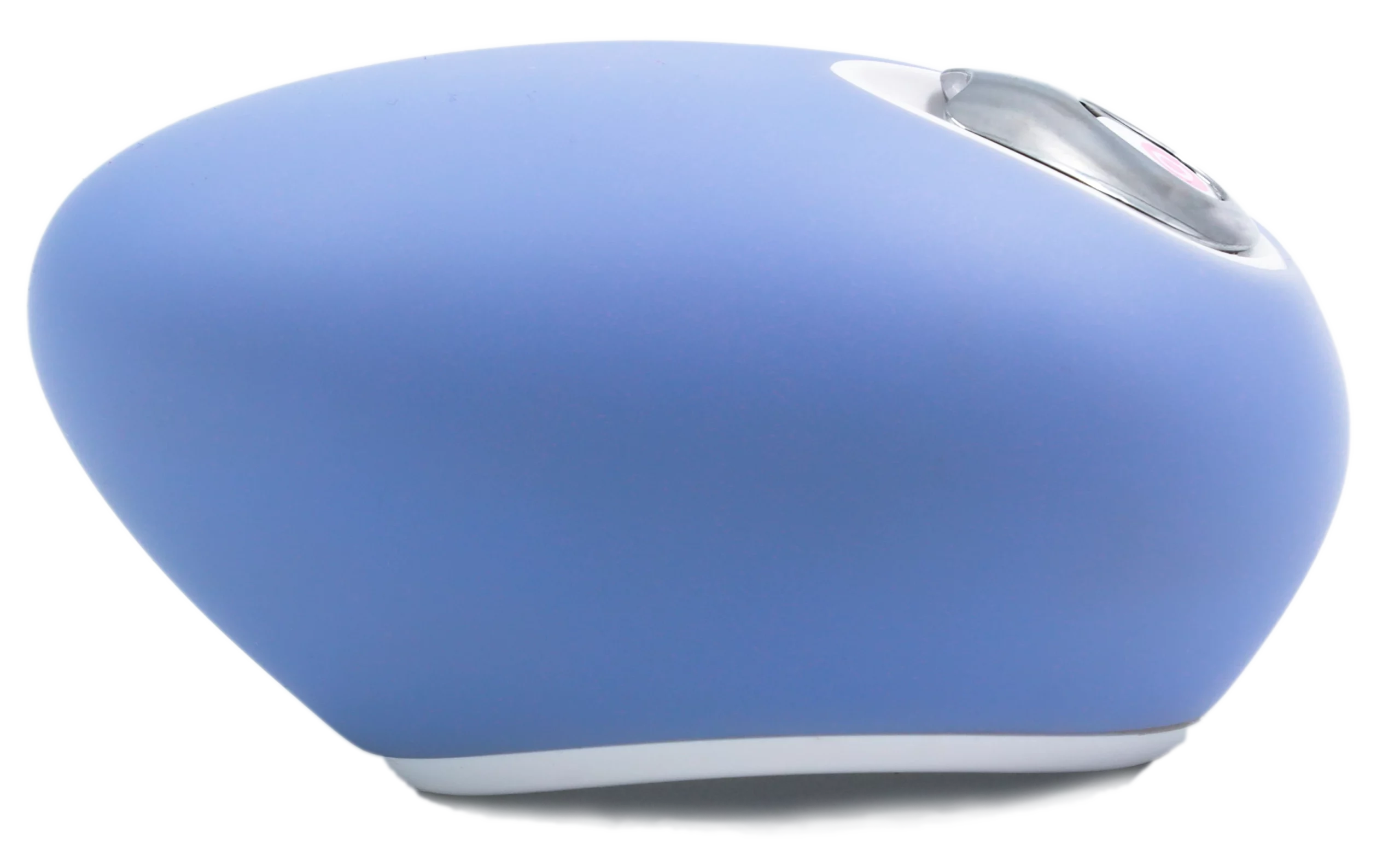 Innovation: MIT-trained scientists Madhavi Gavini and Srinivas originally conceived Droplette as a medical device to treat a severe pediatric skin disease called epidermolysis bullosa before realizing it had a place in the beauty industry. Droplette promises a pain- and needle-free way to deliver active ingredients 20 times deeper into the skin compared to a traditional serum or cream.
The skin barrier is designed to keep things out, making it hard for beauty products with large molecules like those with hyaluronic acid or collagen to penetrate the stratum corneum outer layer of the skin. If a product moves past the stratum corneum, the molecules can diffuse through the epidermis to where they can more be more effective, according to Srinivas. Droplette's electromechanical device converts ingredients into an aerosol to shrink molecules down to less than 500 daltons in size and quickly disperses those droplets onto the skin to allow them to travel past the skin barrier. ​​Molecules larger than 500 daltons, which are units of molecular weight, are too large to penetrate the skin. 
Distribution: Droplette's device, which sells for $299, and its retinol, collagen and glycolic acid capsules, which range from $39 to $79 for a one-month supply, are available through its website, and the brand recently embarked on a pilot run on Nordstrom's website. Branching into the dermatology and spa channel is a pivotal element of Droplette's distribution strategy. "Dermatologists have been some of our best partners as we developed this product," said Srinivas. "We believe that's an important channel for us to be able to get the most out of the technology when we put it out there."
Pain Points: Expect Droplette to cement its positioning in the luxury premium beauty market. Its formulas will be expanded to include premium actives like growth factors, proteins and versions of hyaluronic acid that beauty companies have struggled to deliver effectively. Srinivas surmised consumers will be willing to shell out hundreds of dollars a year for the capsule refills because they'll eliminate the need for lots of other skincare products. She said, "These are inherently premium products, and they can do a lot for your skin if they are actually delivered into the right skin layer and they're delivered at the right concentration."
Srinivas said perfecting Droplette's tool was no walk in the park. She detailed it took 12 iterations of the device before Droplette nailed down its egg-shaped, handheld format. Thinking through the customer experience, the manufacturing of the device and the sealing of the capsules for mass production were critical to getting Droplette off the ground. It recently shipped its millionth capsule. "It's one thing to build it on a lab bench and make five of them," said Srinivas. "It's a totally different thing to sell and ship thousands of devices and millions of capsules." 
To watch a replay of the innovation webinar, visit Beauty Independent's premium In Conversation webinar library.