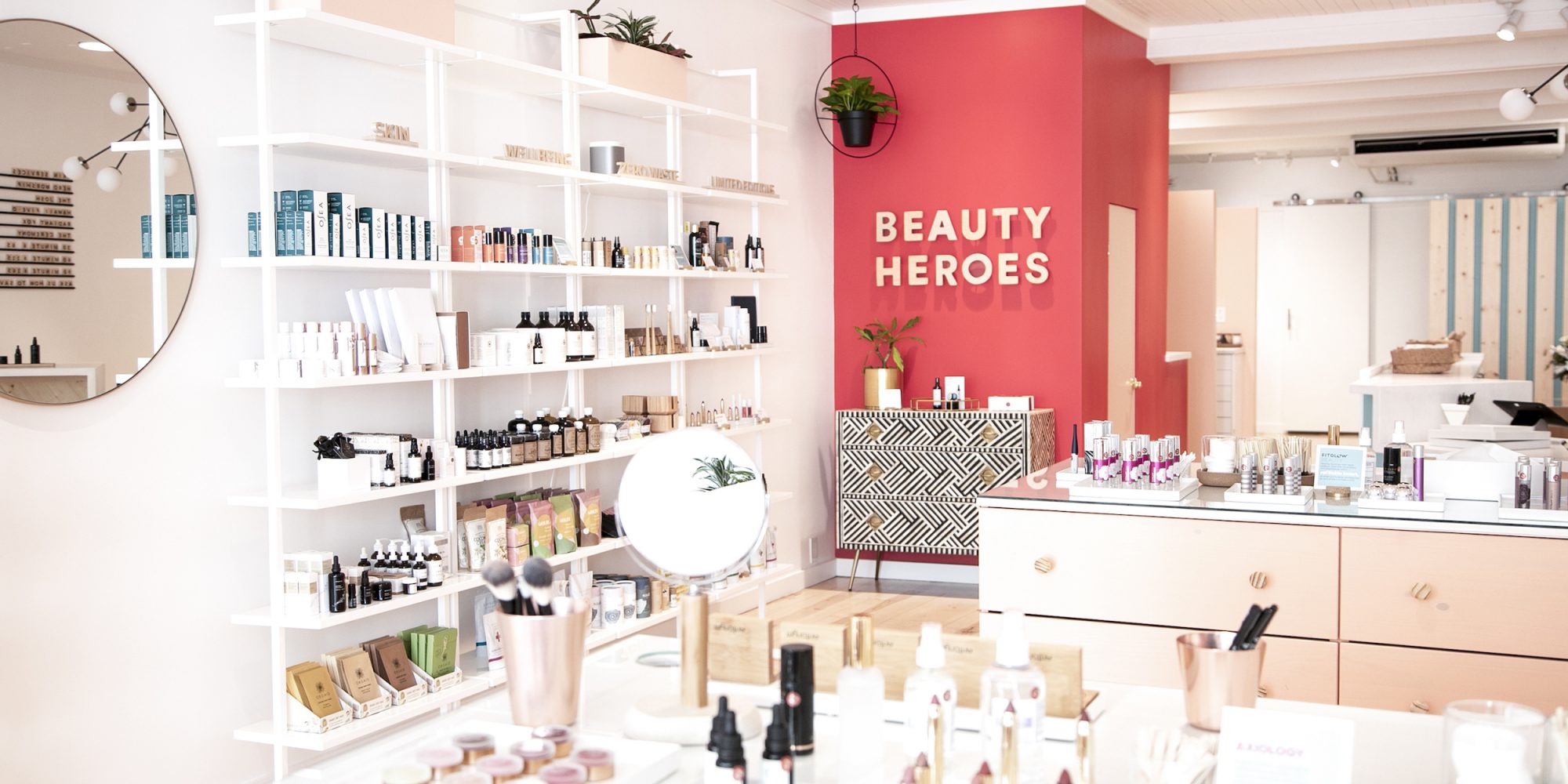 Adit Retailer Spotlight: Beauty Heroes' Jeannie Jarnot On Why "There Should Be Fewer Brands"
As other retailers and subscription boxes aggregate tons of buzzy brands geared toward the gen Z audience,

Beauty Heroes

does the opposite.
It's attracted a loyal clientele by sorting through the massive amount of brands on the market to identify key products—heroes, if you will—in the luxury clean beauty segment. Beauty Heroes' customer base consists of mostly women aged 30 to 60 years old looking for a highly curated assortment. It offers various ways for them to shop, including its subscription Discovery boxes, e-commerce and a brick-and-mortar flagship in Novato, Calif., where skincare and makeup services are available along with merchandise.
"This customer has seen a lot of things, and they want somebody that they can really trust to curate for them unlike that younger customer who's still trying a lot of stuff and willing to experiment a lot," says Beauty Heroes founder
Jeannie Jarnot.
"Our customers trust us to feature brands that are truly good." 
This year, Beauty Heroes introduced 23 brands and its revenues have increased 20%. Last year, revenues advanced 30%. Next year, Beauty Heroes plans to launch 15 brands. It
partners with
Adit
, a service from Beauty Independent parent company Indie Beauty Media Group connecting independent beauty brands with retailers, to find standout brands that meet its strict ingredient and sustainability guidelines. Jarnot says,
"We are focusing on quality over quantity, and supporting our existing brands as well as growing our offering with brands that align with our values and deliver for the conscious consumer."
She sat down with Beauty Independent to discuss Beauty Heroes' bestsellers, the categories she's concentrating on today, what indie brand founders need to get better at when launching into retail, her take on clean beauty and why she's surprised it's "even a debate."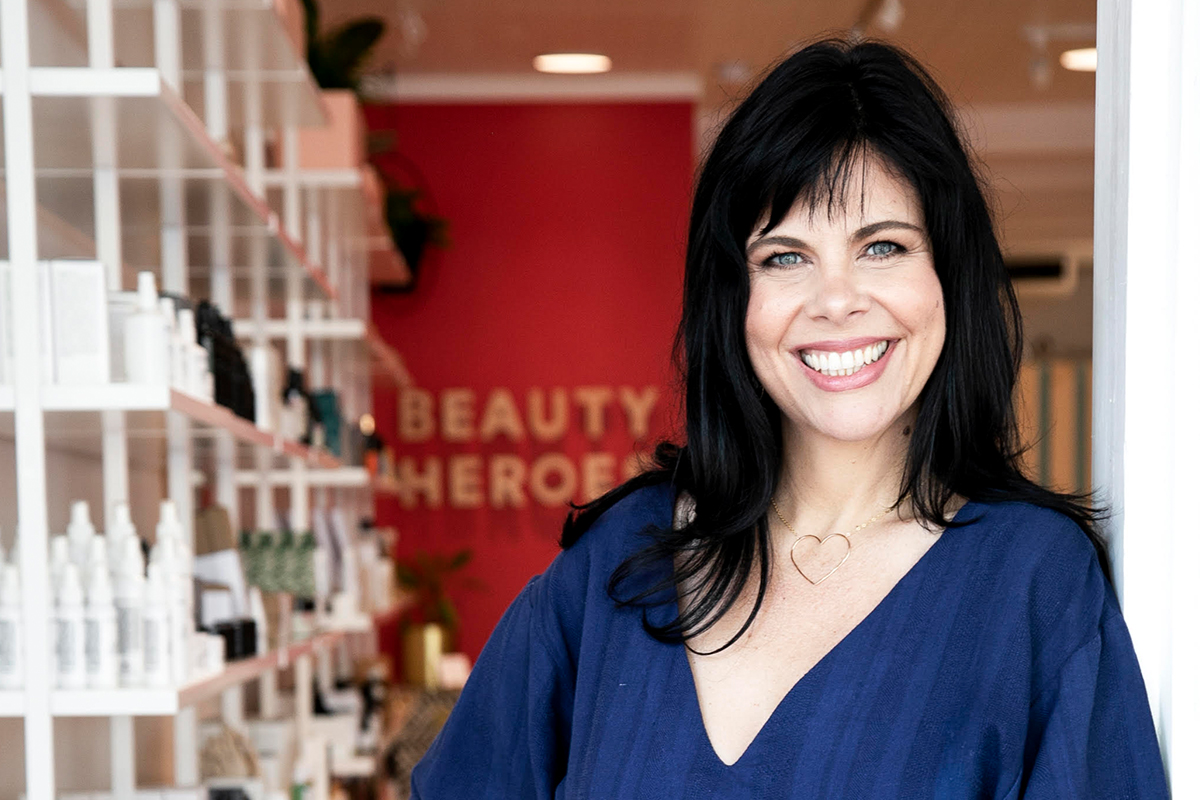 How do consumers typically discover Beauty Heroes?
Word of mouth from influencers that they trust and word of mouth from other customers. We are not everything to everybody, and we have a smaller, more curated brand list. We're not casting this super-wide net. So, we're not doing a lot of digital advertising, but we're doing some. We focus a lot on investing in organic search and content marketing.
What pandemic changes do you believe will be here to stay?
Our customers are really conscious about not wanting to buy more than what they can use. I think we're hearing that a lot of people are becoming more aware of their home and their clutter and what they spend their money on. One of the things about brick-and-mortar and being out in the world is that you'll walk into a store or something will be beautifully merchandised, and you'll say, "Oh, I have to have it."
Through the pandemic, people are shopping a lot more from their phones and advertising is so pervasive. People don't want to be advertised to, but they do want to be curated for. I think [shopping] is becoming less impulsive. What really changed in the beauty space specifically is it has gotten insanely promotional. When I look at brands that sell lifestyle, homeware and fashion, brands are maintaining more price integrity. Beauty has not done a great job at that. 
Why do you think that is?
It might be that there's a smaller barrier to entry in beauty. Fashion is a very complicated industry. You can't just pick up, make shoes right now and start a company because that takes a lot of money, but a person can make a beauty brand from home or a small lab, they can work with a third party. I went to a conference last week, and they were saying that there are more new brands than there have ever been.
From that perspective, it's just squeezing everybody to get people to buy from them instead of the 5 million other brands that are out there. It's putting pressure on brands and retailers to be more promotional. There's also been an influx of new small retailers. That's been a bit of a strange phenomenon to me during the pandemic. So many went out of business, but so many businesses got started. 
Supply chain and logistics have been a mess. How are brands you carry coping with the mess? 
It's affecting all of our brands. There are delays in being able to receive products because most of them are getting their packaging from overseas and some of their ingredients. It's interrupted us from being able to get a product in a timely manner. There have also been a few price increases because of it. Shipping prices have gone up. You need to be super well-versed in logistics to run a scalable beauty brand right now. There's been a lot of lessons learned by brands.
What makes brands successful at Beauty Heroes? 
Our bestselling brands are the brands that have partnered with us on our Discoveries. We're a discovery platform through our monthly subscription, through limited-edition partnerships, through education, through our brick-and-mortar store and the way we feature brands in store, in our treatment room. We focus on educating about these brands because we are really focused on creating connections between brands and customers for life.
Beauty Heroes was named after the hero product, and our goal is to help people find their hero products, the ones that truly bring value to their lives. If something brings value to your life, you're not going to move on from it. We take a little bit of a different approach in that we don't want to flash a new brand then move on and launch something else. It has to bring value to their life for them to reorder it from us over time.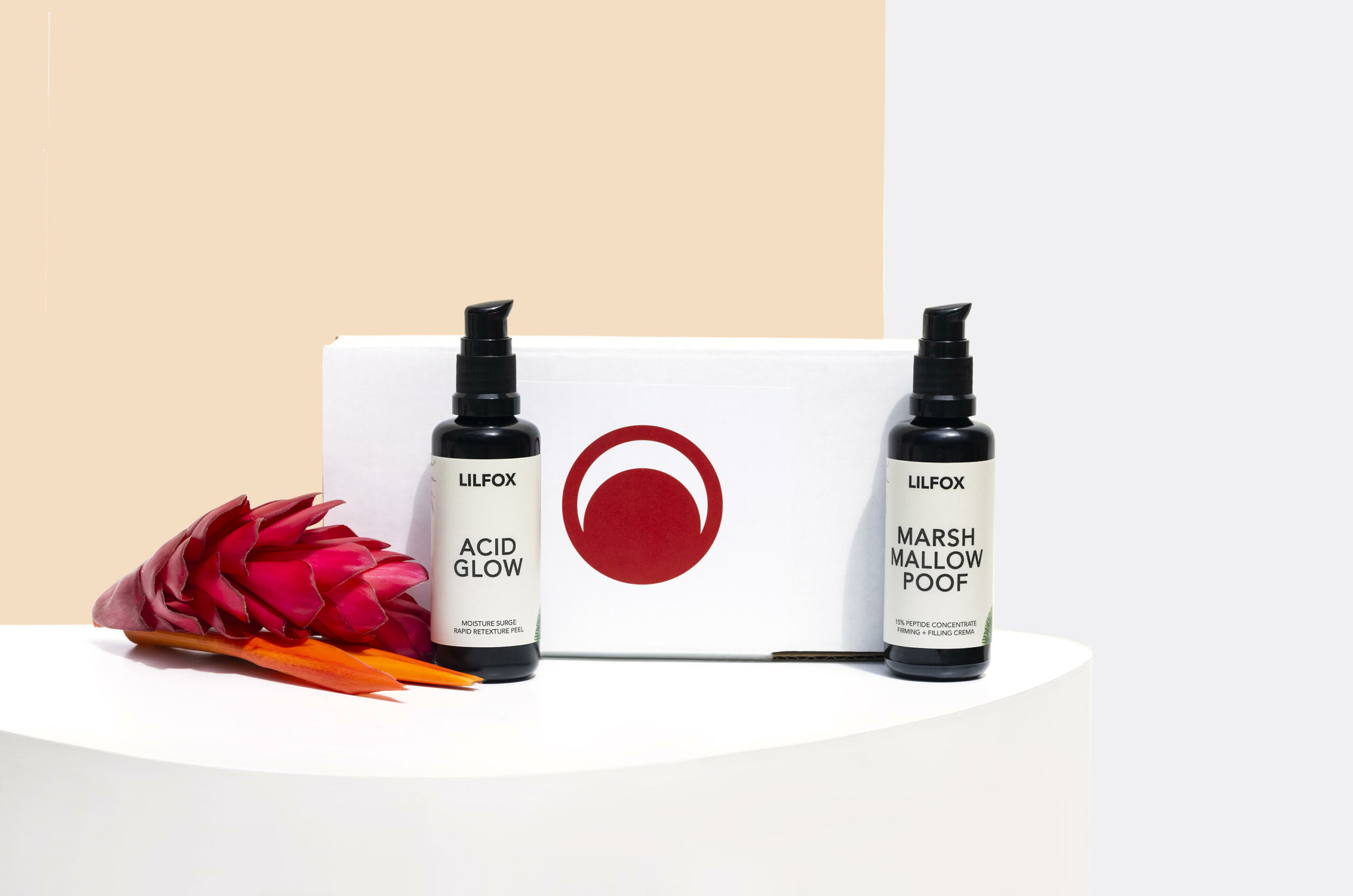 What are some of the bestselling brands? 
Brands like Lilfox, who we've done five Discoveries with, is a really good selling brand for us. Alexis Rose is also an incredible founder in terms of education and is creating products that really deliver on their promise. We've done three or four collaborations with Ranavat and an event in our store. She [founder Michelle Ranavat] does a lot of education. Her social media is a great example of a brand founder who's really educating all of her customers, whether they shop from her directly or from us. We feel like Michelle does a good job at making sure everybody knows how her products work, why she created them, the ingredients and how they work.
Innersense is our top-selling haircare brand by far. They are great partners. They invest in their retail relationships, and we've worked on probably 15 collaborations since we launched. That really does show in the repurchase rate from their brand. Being able to be discovered through Beauty Heroes really is the way that you get to sell well at Beauty Heroes. Once people try it, you don't have to really sell the product. If the product works, people are going to repurchase it. The hard part is getting it into their hands and getting the right product into the right people's hands. That's more of an art form.
Are there any categories that are particularly interesting to Beauty Heroes right now or going forward?
Wellness. We just launched a limited-edition sleep Discovery, which actually featured three different brands in it. Color. We did a lipstick discovery with Y et Beauté a month and a half ago. We have another one coming up with Fitglow Beauty. We've got a limited-edition Discovery coming up this holiday with a brand that straddles skincare, body care and wellness. Makeup should be skincare if it's done the right way. I wear my concealer instead of eye cream. My tinted primer is an SPF and also a moisturizer. My lipstick keeps my lips really healthy.
In our world, the lines between skincare, haircare, body care, wellness and makeup are very blurred because they're all multifunction. There are not enough SPF brands that are truly clean brands, so I think there's some white space there. We're always looking for more price-accessible brands that still deliver high quality. We launched Ingredients this year, which I love, and it's doing really well for us. We'd like to see more of that type of brand emerge. The problem is that either they don't meet our ingredients standard or the quality truly isn't there.
Blue beauty is a movement you have pushed for over the years. Is there another cause or niche focus like this that is becoming increasingly important?
Blue beauty is a big part of how we look at brands that are considering how they can use their business to make a positive impact on the environment. We're seeing a lot of brands launch a lot of initiatives, and it's getting a little bit confusing really quickly. So, we're working on further defining the blue beauty pillars. Brands that are doing a good job about caring for the environment for their companies, their true values, we like to think that we're the ones that really do a good job telling that story for them and we're excited to tell their stories.
On the flip side, one of the things that's unfortunate is that there's an insanely sad amount of brands who are marketing caring about the environment or ocean, but aren't. There's a lot of cleanwashing, I mean really egregious examples of it. With the rise of companies that are doing good things, there's also this rise of companies that are trying to capitalize on those values and just really misleading consumers.
What lessons do you share with first-time or small indie brand founders?
There's an underappreciation for how important imagery and branding are for a brand to be successful. I just wouldn't cut corners there. I feel like, if brands can't launch properly, they just shouldn't launch. There should be fewer brands. People should really be launching brands that have a really strong perspective and value proposition.
One of the things that sort of new is that, to launch a brand at a retailer, it's becoming more expensive because it's more competitive. Now it's like, what are all the things that we're going to do to make you successful? We have to make sure we are doing all of them because, otherwise, we're not going to get the message across in a way that's really going to invest in your long-term success. Because there should be fewer brands, that's a good thing in the sense that it's getting more expensive to launch a brand .
The other thing that I will say that indie brands really don't do well—and it's really not a hard thing to do—is create a series of training videos about their brand. Make them easily available and ensure that retailers are making sure that their teams are getting trained on your brand and checking in regularly. Many brands are just launching, but not really thoroughly making sure that the people on the ground understand the brand. 
Are there any must-haves for working with Beauty Heroes? 
They need to meet our very stringent ingredient standard. That's the biggest hurdle. Like 99% of brands are not going to meet it, and it's a conversation stopper. Another thing that we really look for is a commitment to the environment, whether it be through organic or ethical sourcing, careful packaging. We really can't launch a brand at Beauty Heroes that isn't really on the blue spectrum.
There's a lot of conversation around clean beauty right now. What do you wish people would understand about your perspective? 
We call it healthy beauty. You're paying a company for a product that has a list of ingredients in it. All of those ingredients should be good for you, they should be healthy for you. It's a really low bar to say something is toxic in high dosages, but, in this small amount, it's not going to kill you, so don't worry about it. Well, what if we just maybe eliminated that?
You go into a big beauty store or a big-box store, and you think about all of those ingredients that are toxic in large doses, but not in small doses, if you think about all of that being introduced to our environment, that's really a big dose actually. We really think about clean beauty as not only is it good for a human to put on, but how it is affecting the environment.
Then, you really think about it further, the life cycle of these ingredients. They all go down the drain, and we're putting microplastics, silicones, acrylics, vinyl, nylon, hormone-disrupting ingredients that the clean beauty critics are saying are not toxic in these small doses, but they're not really addressing what happens when they go into our groundwater and get cycled back into the environment. We really look at it from that perspective as well.
All of the products that we feature don't contain any of those ingredients. And guess what? We have amazing lipstick that works. We have amazing mascara. We have amazing skincare products that are full of actives that truly perform. So, it is possible to not compromise on anything, and do it with ingredients that are safe or safer for the environment. I'm surprised that this is even a debate, and I will say that the arguments that I've seen to contradict clean beauty are really weak.
What I would say about it also is that it's not right to scare consumers. It's really just a process of us all doing better for our own health and for the health of the environment. It's not to scare consumers into, "Oh, you're going to die if you use this toxic ingredient." No, but we have products that are better for us and better for the environment. So, if you just reframe it a little bit, maybe nobody's dying from putting on a chemical sunscreen, but does the science show that that's lighter or harder on the environment? If it's showing that it is heavier on the environment, let's use the option that's lighter.