Iris&Romeo Strikes First Retail Partnership With Credo Beauty
Iris&Romeo is launching at Credo stores nationwide, marking its first retail partnership. 
From the start of the 4-year-old clean cosmetics and skincare brand, the clean beauty retailer was its No. 1 retailer target, according to founder Michele Gough Baril. She says, "In terms of ethos and all that they do to regulate a very unregulated industry, they're exceptional, they're pioneers."
Credo has 11 doors, including key locations in Manhattan, Brooklyn, Chicago, Los Angeles, San Francisco and Boston. Iris&Romeo is joining its online assortment as well as its assortment in all brick-and-mortar locations. Credo carries over 2,000 products from 130-plus brands. Along with Iris&Romeo, among the makeup brands in its selection are RMS Beauty, Gen See, Jones Road, Pound Cake, Kosas and Live Tinted. 
Iris&Romeo's products were developed to adhere to Credo's clean beauty standards which goes beyond restricted ingredients to sustainable packaging guidelines, ethical business practice requirements and more. 
Gough Baril notes the brand and Credo have key consumer overlap. She says, "Most of their customers sit in that 30 to 55 age range, which is our sweet spot. They want highly efficacious skincare ingredients and this natural no-makeup-makeup look."
A former VP at Smashbox, Gough Baril created each cosmetic product in Iris&Romeo's selection to be multipurpose and packed with enough active ingredients to be able to go toe-to-toe with skincare products. Gough Baril says she's "obsessed with complexion. I love gorgeous, dewy, healthy, fresh skin. We have eight products and three or four of them are in the complexion category." 
Iris&Romeo's merchandise fits into a multiuse product category at Credo that Meg Lim, color merchant at the retailer, says is one of its fastest growing.

The brand's $29 Ceramide Multi-Balm is a color stick available in three hues that can be used for cheeks, lips and face. Its formula contains serum-grade ceramides to hydrate and strengthen moisture barrier function. Iris&Romeo's $26 Power Peptide Lip Balm is a treatment balm that comes in five shades and boasts clinical levels of collagen-boosting biomimetic triple-peptides. The brand has three product releases slated for this year. 
In 2019, Iris&Romeo launched with a single product, Best Skin Days, a $48 tinted moisturizer with sun protection that also protects against blue light. It's been the brand's perennial bestseller.

Lim says, "I'm especially excited for our customers to try Best Skin Days. The amount of nourishing skincare ingredients, sun protection and sheer-but-buildable coverage packed into one little jar is astounding and has easily replaced at least five steps in my morning routine."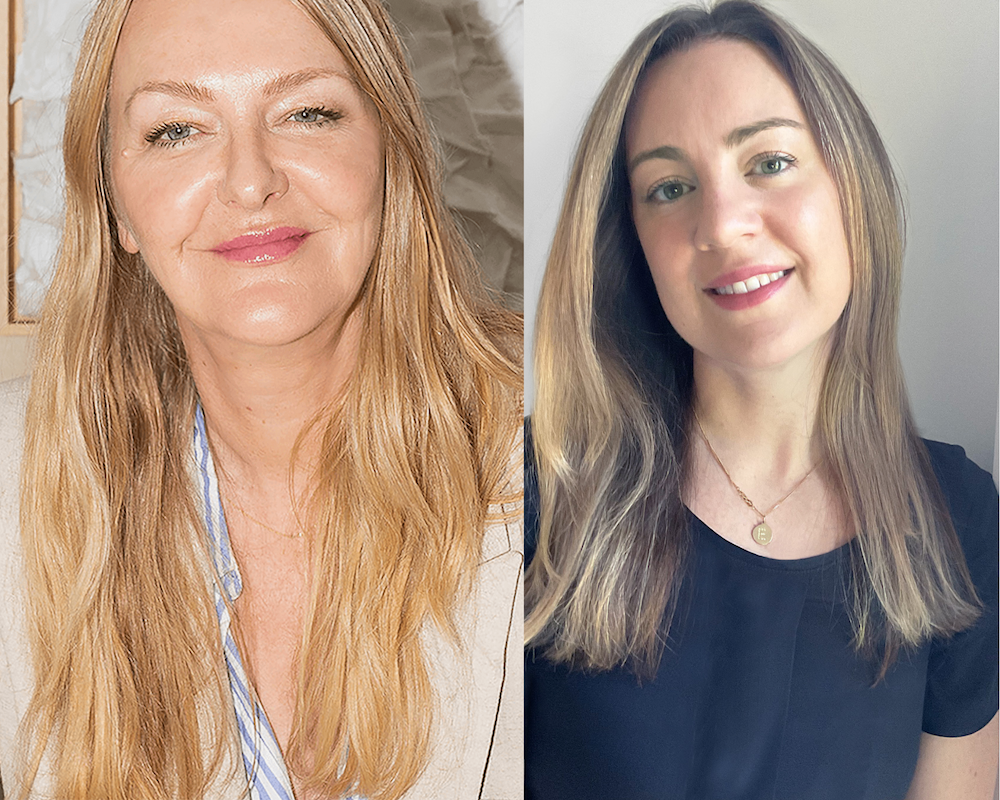 Credo has a six-month exclusive retail arrangement with the brand. Although extending its retail footprint is a priority for Iris&Romeo over the next 24 months, much of its 2023 distribution strategy will concentrate on supporting Credo. Iris&Romeo is putting together a field staff to educate retail sales associates and help move units at Credo. The relationship with Credo is intended to be a blueprint for the brand's future retail expansion.
"Michele and I are actively working through, what is the next phase?" says CEO Tara Desai, who joined Iris&Romeo in March 2022 and formerly was an executive director for online strategy at Estée Lauder, VP at Marquee Brands and merchandising director for Marc Jacobs Beauty. "Who is that right partner, where do we reach our customer most effectively?" 
Iris&Romeo has raised a total of $5 million in funding across a number of angel and seed rounds. The brand reports it registered a triple-digit sales increase in 2022. "We are positioned quite well, not only from a product differentiation perspective, but also just moving with the market," says Desai. "We have a lot in the pipeline and a lot of the foundational pieces that will fuel our growth. We're very excited."