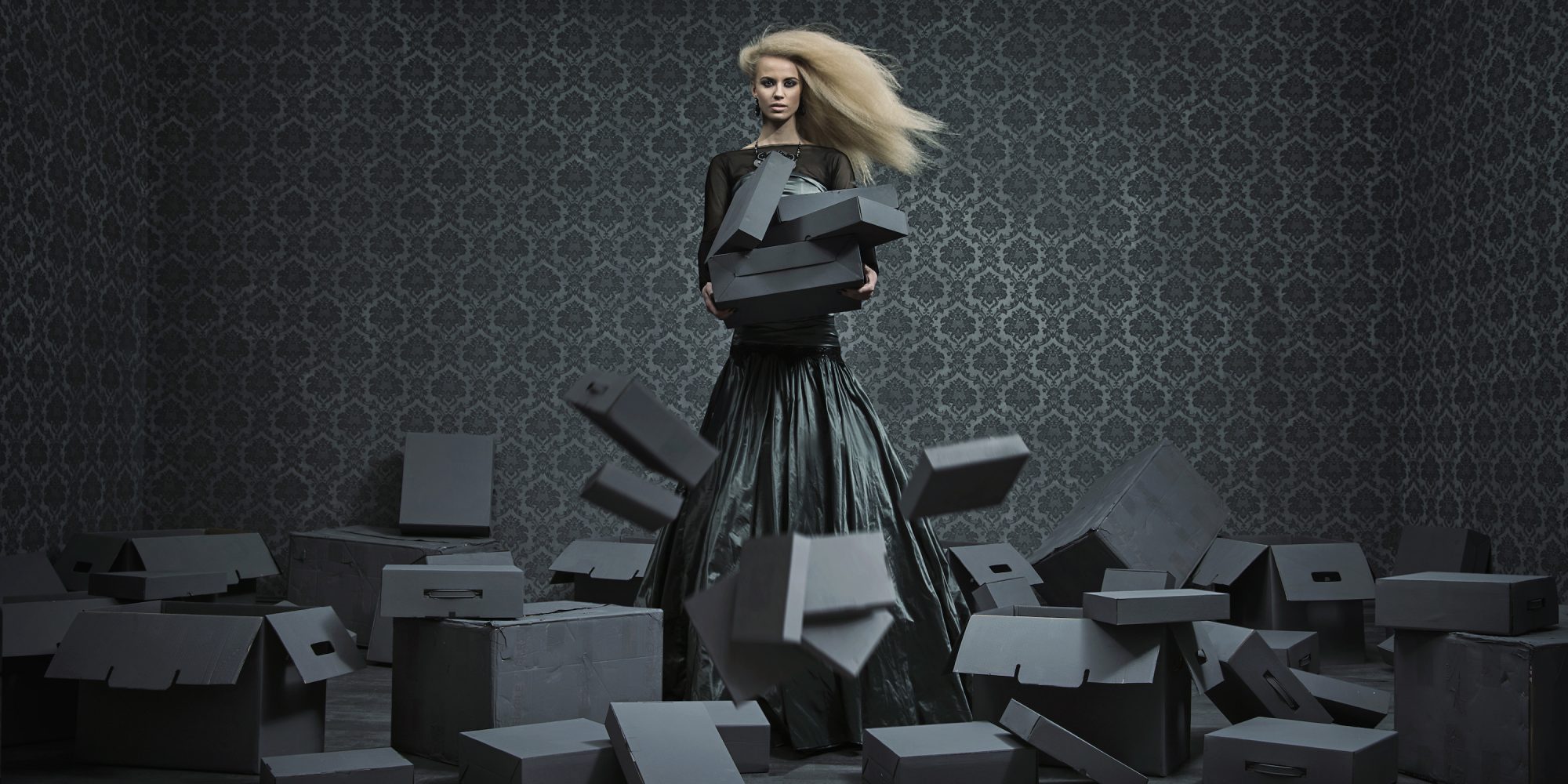 Is Influencer Unboxing As We've Known It Going Extinct?
In late January, KKW Fragrance dispatched editor and influencer mailers containing a huge chocolate heart created by Chris Ford, executive pastry chef at the Beverly Hills hotel Four Seasons Beverly Wilshire, and a KKW-branded hammer for recipients to break the chocolate heart and reveal a Kimoji Heart Fragrance on the inside.
The press relations stunt caused confusion over whether the chocolate was part of the perfume packaging (surprise, ritzy chocolates aren't for regular customers) and also drove home to Amy Denoon, CEO of beauty communications agency Beach House PR, that the beauty product unboxing frenzy had gone too far.
"No one can literally keep up with the Kardashians," she says. "This is insane. The waste is so excessive."
Denoon spent the next three months researching plastic pollution—8 million tons of plastic are estimated to pour into the ocean annually—greening Beach House PR's mailers to include biodegradable packing peanuts, eco-friendly ribbons and recycled tissue paper, and developing instructions for influencers to encourage thorough reviews instead of unboxing posts. In May, she launched the #ChangeTheBeautyGame initiative as a wake-up call to the beauty industry to reconsider its profligate practices.
"For a long time, I felt like we were on this, for lack of a better way to describe it, giant hamster wheel of creative mailers. Every time we would submit an idea to a client, it would get bigger and bigger, and more wasteful," says Denoon. "So much money was being spent to perpetuate them."
Beauty brands are increasingly escaping the hamster wheel or, at the very least, slowing it down. Examples are piling up of brands' eco-conscious awakenings. Benefit launched the Brow Now button to stock influencers when necessary rather than flooding them with superfluous merchandise. Bare Escentuals has moved toward sustainable materials and away from paper-heavy elements, and incorporates upcyling components such as reusable canvas pouches in mailers. In a recent Complexion Rescue Defense product mailing, the company shipped influencers pre-paid envelopes to return enclosed video screens for recycling.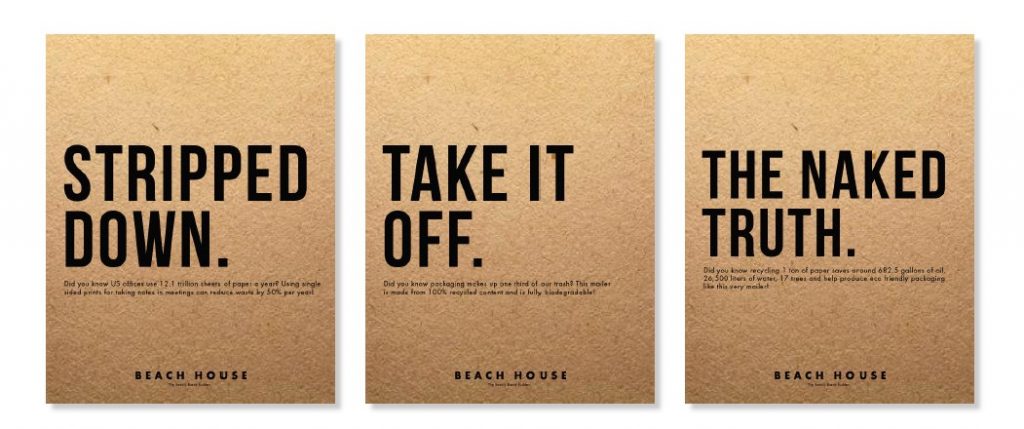 "The influencers are totally into it," says Joanne Sulit, vice president of U.S. integrated communications for the Shiseido-owned Bare Escentuals, emphasizing, "They appreciate that we're trying to still give them the opportunity to touch and feel the product in real life, but reduce waste for them as well."
The influencer mailing modifications aren't happening because beauty brands are suddenly devoted Sierra Club members. They're responding to mounting criticism from influencers, entrepreneurs and editors while examining their bottom lines. Jen Atkin, YouTuber Samantha Ravndahl, Elle's Julie Schott, and Fat Mascara's Jessica Matlin and Jennifer Goldstein have supported packaging pullbacks, and a Fashionista survey of over 350 beauty industry insiders discovered 81% believe mailer packaging is excessive.
Crucially, the return on investment for unboxing posts isn't what it once was as mailboxes have become bombarded by the beauty brand hoards maneuvering for social media mentions. "These unboxings don't drive sales and really don't do much to push the brand," says Denoon, adding, "Personally, I want to see what that awesome lip gloss looks like on or how a great hair product created smooth texture or how that skincare product created a glow like no other. What I don't care about is the creative mailer it came in."
"For a long time, I felt like we were on this, for lack of a better way to describe it, giant hamster wheel of creative mailers. Every time we would submit an idea to a client, it would get bigger and bigger, and more wasteful."
Although packaging excess and ROI is being reevaluated, influencer seeding isn't disappearing. Beauty brands are updating their tactics by becoming smarter about their targets and what they're targeting them with, not by opting out.
"Unboxing strategies are a cost of doing business. Everyone is doing them and, if you don't, you will fall behind. What is changing is the type of influencer that is being seeded for gifting and why," says Megan Jones, senior director for client strategy and service at January Digital. She elaborates brands should dig into their customer data and identify nano-influencers with audiences similar to their customers to cultivate.
Amanda Schulze, founder of micro-influencer platform Palm, argues the match between influencer and product is paramount to register effective ROI on influencer seeding. "We are doing our best to make sure that people are genuinely really passionate about the product, and that they understand what the product is in advance," she says. On top of sending influencers a product, she recommends brands send them three easily-digestible pieces of information about the product so they can relay product details to their fans and not just show packaging.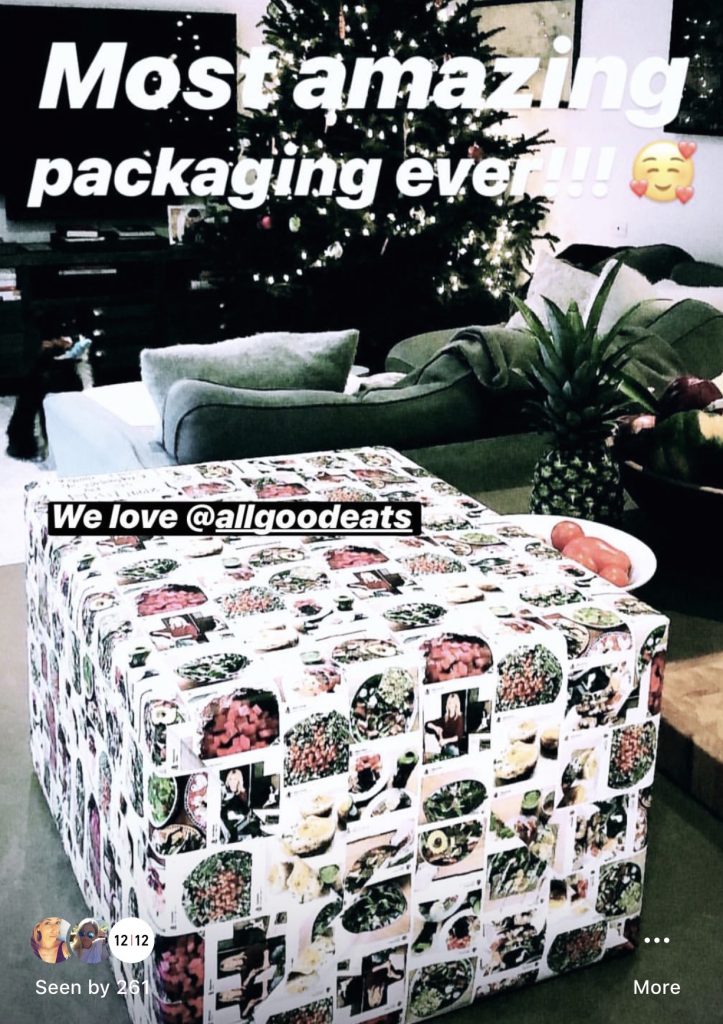 Brands may not garner the desired ROI from and influencers can be displeased by product-influencer mismatches. Sarah James, an influencer better known as Whoorl, commends green beauty brands for cleaning up their packaging materials, but remains disheartened by the amount of inapplicable merchandise she gets. She says, "I have received so many unsolicited packages that I have no interest in at all. I recently received a kit of 20 different shades of foundation. I mean, what I am supposed to do with that? I'm not a makeup artist, and I feel that's pretty evident via my social media channels, so receiving packages like that is super wasteful and a tad bit maddening."
Type:A has carefully narrowed its influencer pool and targeted its mailings to much success. Initially, the young deodorant brand was reaching out to beauty, lifestyle, motherhood, pregnancy, fitness and food influencers. Now, it's sticking primarily to fitness, motherhood and pregnancy influencers, and has achieved better bang for its buck. "There's a natural fit between the brand, these groups and their followers," says Type:A founder Allison Moss. She reports almost every influencer the brand reaches out to posts on Instagram Stories and, significantly for sales, reviews its product.
Type:A's mailers are incredibly straightforward. It sends recyclable white branded boxes housing its product wrapped in tissue paper and a brochure. "I would recommend any small brand not over-invest in unboxing. We get constant feedback from bloggers, influencers and media that they appreciate that it's eco-friendly. They say, 'We see so many of these over-the-top unboxing experiences, and it feels wasteful,'" says Moss. "It's a simple solution that highlights the product with not a lot of fuss around it."
"Unboxing strategies are a cost of doing business. Everyone is doing them and, if you don't, you will fall behind. What is changing is the type of influencer that is being seeded for gifting and why."
New clean haircare brand Allyoos decided to skip the influencer segment altogether for its launch packages. It sent boxes covered with personalized wrapping paper of recipients' Instagram posts with its two debut products and strawberry candies to select fitness studios, retailers, restaurants, companies and celebrities founder Samantha Denis adores. The interior of the boxes resembled an Italian food store to convey Allyoos' warm Italian-American sensibilities.
"Influencers are amazing, but we wondered, 'What can we do that's different until we have stronger influencer relationships?'" she says, noting that, shortly after its boxes were delivered, Allyoos' Instagram account swelled by 200-plus followers.
Like Allyoos, Girlactik attempts to customize mailers. For its Luminous Face Powder release, the brand produced a poker-themed mailer with playing cards featuring the faces of the influencers receiving the mailer. Generally, founder Galit Strugano-Wigdor spends $10 to $40 per PR box and sends product launch boxes to 75 to 80 people. Schulze recommends indie beauty brands place $60 worth of product in boxes and send them to 30 to 50 influencers monthly. Launches excluded, Denoon shares Beach House is reducing mailer frequency from monthly to quarterly.
Certainly, some brands spend well over $100 per box on packages distributed to hundreds of influencers. Strugano-Wigdor isn't headed down that path, but admits she can be wowed by extravagant influencer marketing. "I would sometimes get depressed watching it on social media, thinking there's no way I can compete with these brands doing lavish PR boxes and trips," she says. "I want to stay true to myself, and I like everything I do to be personalized and custom. Any time I have a launch, I think of something cute that can go with the product and tell the story. I don't want someone to open my PR package and have it go in the trash."
Despite the rejection of excess, extravagance remains a compelling strategy to cut through the unboxing clutter. For the launch of its Bounce foundation five months ago, Beautyblender sent three-foot makeup sponges weighing 40 pounds stuffed with 32 shades and the blenders paired with them to 300 domestic makeup artists, influencers and editors, and 200 abroad. Beautyblender, which encountered an outcry over its foundation shade range and has since extended it, netted a 92% posting rate on the domestic influencer seeding, generating hundreds of millions of impressions.
"When thinking about how to make a launch memorable, we needed something that people would immediately identify and also be curious about. Beautyblender is so visually iconic that we wanted to use this moment to capitalize on that," says Alexis Tedesco, vice president of global communications for Beautyblender, continuing, "We were going from a tool brand to a cosmetic company. It's a huge step, and we wanted attention to be paid. Having something arrive this memorable would make you want to try the product inside."
"Not every mailer is going to [be] big or impactful. It's important to keep your audience engaged and waiting for more."
Beautyblender fielded complaints from a few influencers that deemed the mailing wasteful, but Tedesco points out Beautyblender offered to pay for picking up the enormous makeup sponge and recycle it. And she stresses the gigantic Beautyblender underpinned an exceptional influencer campaign for the brand, and beauty companies shouldn't take the splashiest possible route repeatedly.
"Not every mailer is going to [be] big or impactful," says Tedesco. "It's important to keep your audience engaged and waiting for more. We definitely set the bar high with this launch, but are very aware of needing to keep our efforts balanced. I think that brands that stay very true to their image, and not try to jump on the trendy bandwagon will always be impactful and stand out in the crowded space."
KEY TAKEAWAYS
Influencer mailers have been criticized as excessive. In response, beauty brands have increased efforts to make their packages as green as possible and, in some cases, are beginning to reduce the frequency of their mailers.

The criticism of excessive packaging comes as unboxing posts are being found not to productively deliver on ROI. As a result, brands are shifting seeding strategies to improve influencer targeting and encourage thorough review posts that perform better than prompt unboxings.

Emerging brands have to figure out mailings fitting their products and budgets. Customized mailing features that recognize the individuality of the recipients can be helpful. Type:A has landed on a straightforward mailer spotlighting its product that seems to move the needle without razzle-dazzle.  

Still, in the noisy influencer segment, over-the-top packages can make an impact. Beautyblender's three-foot makeup sponge was plastered on Instagram feeds because it stood out from the usual cardboard boxes containing palettes, body washes, shampoos, perfumes and more.