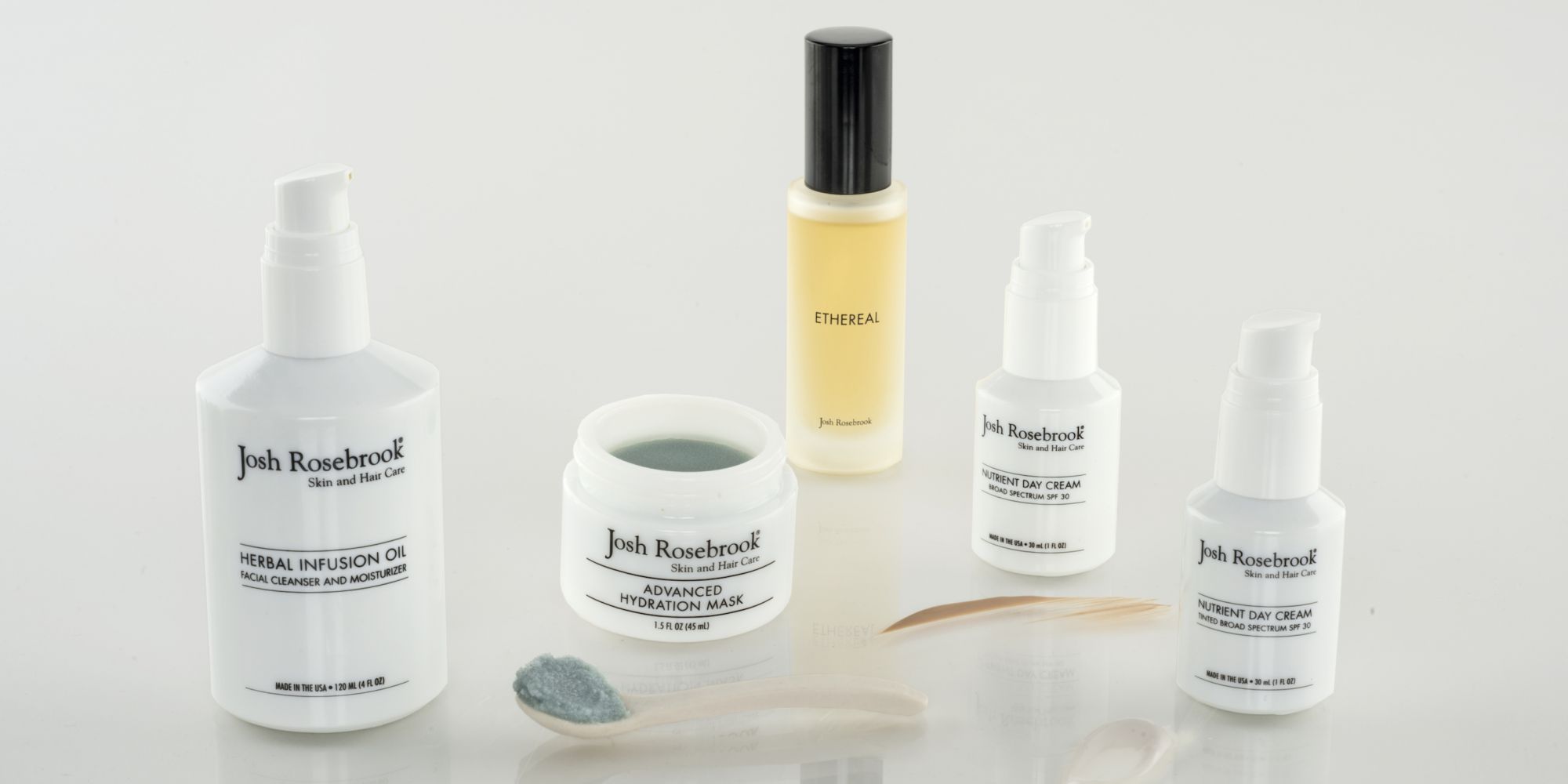 Josh Rosebrook Is The Spirit Guide The Beauty Industry Needs Now
Time — and, let's face it, probably the entire universe — is on Josh Rosebrook's side. Although he'd been creating plant-based personal care since his teens, the celebrity hairdresser turned product formulator sat on his eponymous brand for four years before bringing it to market. "I worked through my fears that I wasn't going to succeed," he shares. "There were lots of walks in the woods, a lot of meditation." 
The walks, meditation and wait paid off. Ten years and 300 retail doors later, Rosebrook's products are available across Europe, Asia and Australia in addition to the U.S. and Canada. However, simply placing products in stores isn't Rosebrook's modus operandi. He thinks much grander. (Hence, where the universe comes in.) "It's not about products. It's much bigger than that," says Rosebrook. "It's about healthy lifestyle. It's about consciousness." Beauty Independent spoke to him about his bold vision for skincare, hands-on approach to retail partnerships, founder BFFs, decision not to distribute to Amazon and the reasons he handles his own social media posts.
You launched your brand with a single SKU to sell to your hairdressing clients. How much did it cost to get started?
To keep costs down, you have to order the largest volumes of raw ingredients you can without ordering too much. For my first run, the raw ingredients were about $2,000, [with] which we made the first 100 units.
How many SKUs do you have now in you line?
30 SKUs, 20 products.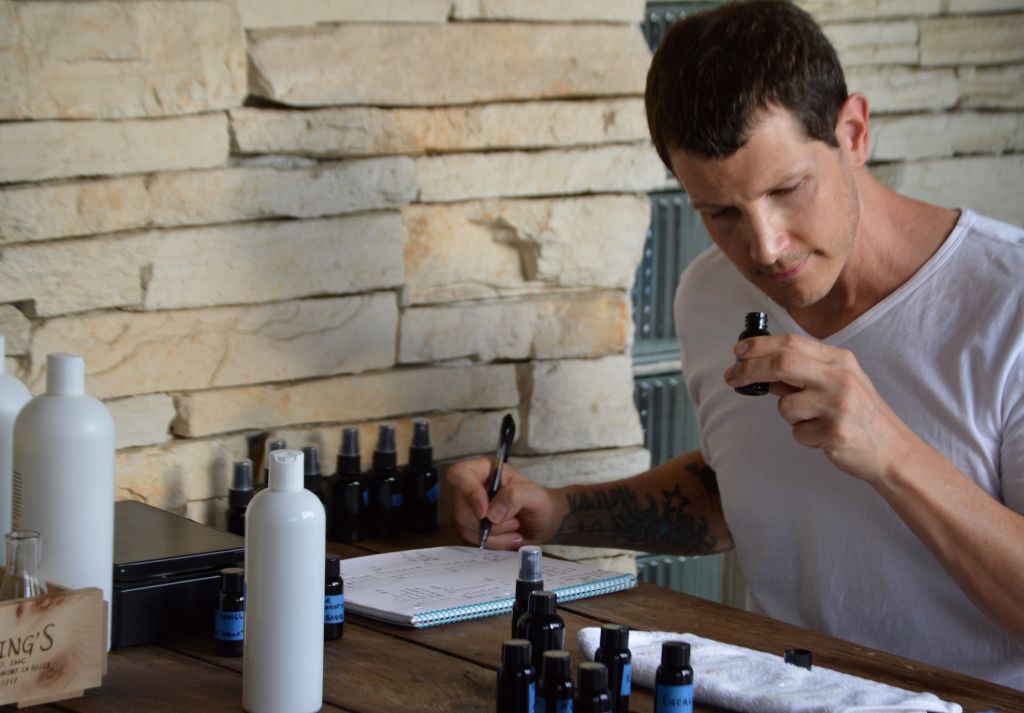 What are some of your bestsellers, and why do you think they're your bestsellers?
My bestsellers are Nutrient Day Cream, Vital Balm Cream, Hydrating Accelerator and Nourish Shampoo. When you're putting a new product onto the market, you have to put something out that does not exist or that's a new take on something, or you're wasting your time and money because the market's flooded. You have to be thoughtful. You have to create something and, for me, it was always creating what wasn't there because I wanted it for myself. Like the Vital Balm Cream. I wasn't satisfied with traditional balms, and I wasn't satisfied with traditional water-based creams. The water-based creams were too light and they weren't moisturizing enough. They didn't give me enough of an occlusive layer. The traditional balms on the market didn't absorb as well as I'd like. They weren't as modern as I liked, and they left a little too much oil density on my face. I want something that was a really great combination. So, there you have it: Vital Balm Cream.
Also, you have to nail the price point, the packaging and the volume that you're selling. You don't sell somebody two ounces of balm. It's going to be sitting in their bathroom for two years. You don't think, "How much can we get for this?" You think, "What is the lowest price that I can put this at?" It's all going to be expensive when you're dealing with natural products. I'm sorry, but $45 for anything is not cheap. You know what's cheap? Cheap is Burt's Bees, $14. Still, that's expensive when you go into CVS, and you can get a moisturizer for $3.99. [You have to think,] "What can I price this at so I can still make my margins and wholesale it, but the lowest price possible so the most people can access it?"
For certain products, I think, "I can't sell two ounces of this high-end regenerating, firming, moisturizer that's a dual-action product that includes sunscreen for any less than $85." That's the price to make money and to keep it available on the market because it's high-end, herbal, regenerating. That's my Nutrient Day Cream, a high-end, regenerating, herbal moisturizer plus sunscreen. If it was just sunscreen, it would be $20, but [it's] not. I'm selling you a regenerative moisturizer that includes SPF, so the lowest price I can offer is this. That's how you have to think, not, "What can we get for this?"
My Active Infusion Serum is $75 for one ounce. What is it worth? I believe it's worth $150 an ounce, personally, but [$75 is] the lowest I can sell [it] for, for the organic oils and herbs that are infused into it. Where brands go wrong is they start trying to get as much as they think they can get for a product on the market. Then, you don't know who you are. You don't know why you're pricing that [way]. You're just seeing what you can get. You're also undermining the consumer. It's not about just selling product. It's about offering something to people.
How many retail doors is your brand in currently?
300. I've never went after retailers. Everyone came to me. Beauty Sage by Dr. Oz was my first.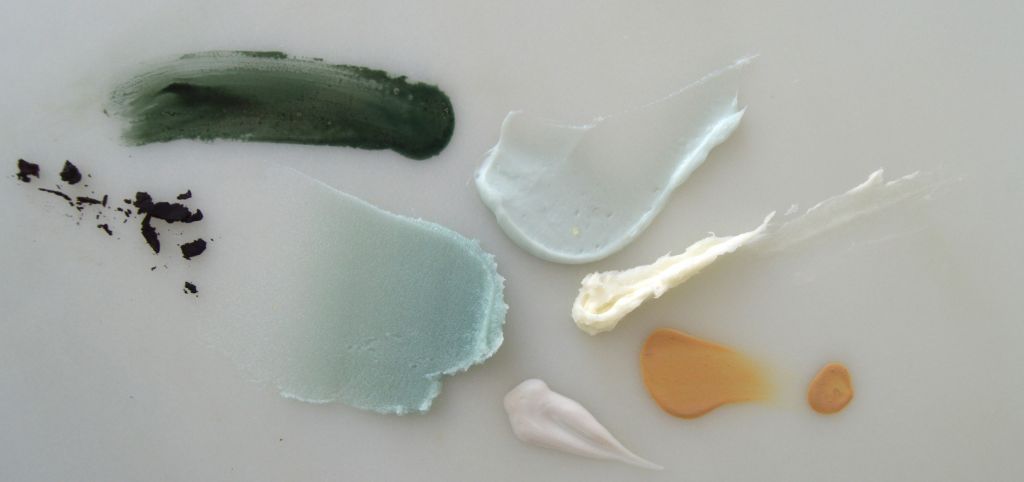 You're very hands-on with your retail partners. Why is that important to you?
Why would retailers take a brand into their high-end boutique [or] natural cosmetics store that does not want to come in and do a hands-on training, share its philosophy, do events and connect with the customers? Brand founders that are not out there connecting with people and training the retail staff and team, there's a reason why you're not doing it. It's hard. It's hard to book the hotels. It's hard to book the flights. It's hard to get your samples and your gratis all sent there. It's a pain, but, when you're there, and you're speaking your truth and you're educating, you're inspiring them with what you're doing, and [that's] why we're all there.
When you're there, [it's] because you have something to say and something to share. So, why would a retailer take on a brand that doesn't have something to say and unique point of view to share? I don't think you will succeed if you're just sending a sales rep. Yes, we have to send sales reps once in a while, and some brands do very well doing that because they're way too big to be able to handle it. I understand that. Eventually, I will have someone that does go in place of me to certain places, but, generally speaking, if you aren't a founder that wants to get out there and connect with people and share your approach and your truth, you've got to ask yourself why you're doing it.
That's important for people to hear.
They all want to have a product out there, but they want to hide behind a brand and just develop product. That's great, too, but you need to connect with people. When you get into the store, that's just the beginning. It really is. The next part is really driving it. I do trainings all the time, and events and one-on-one consults. I'm booking them all the time, and it's a pain getting all of that organized. Just picking a day is hard.
You have to depersonalize as well. I've done in-store events on a Saturday afternoon where not that many people show up or two of my one-on-one consults out of five cancel, and I sit there and talk with staff for the day. A lot of retailers and founders would see that as a waste of time. No, no, no. You're there. You're representing your brand. You use the time to connect with people who come into the store who you don't know.
It's never wasted time. A lot of founders get embarrassed if they show up to an event and only 10 people are there. You've got to swallow your pride and make it fun for those 10 people. Create something because those 10 people are going to be influenced by you. I don't care if five people show up or if 45 people show up, I'm going to have a great event.
What's the breakdown of your brand's direct-to-consumer and wholesale business?
We're 65% wholesale and 35% on joshrosebrook.com.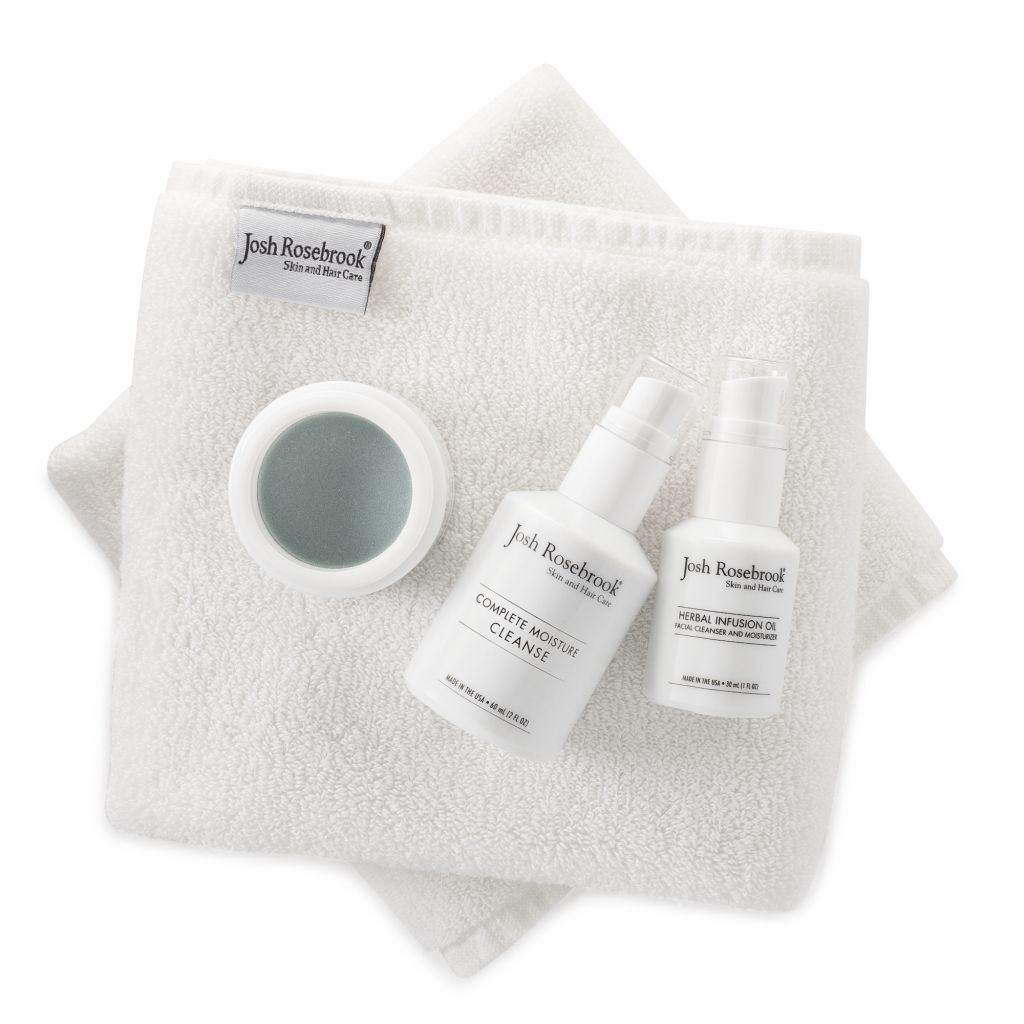 Amazon, yes or no?
No. I have a lot of retailers that believe in my product, believe in me, believe in the approach, believe in the industry. Whether it is Credo, Detox Market, Beauty Heroes, Follain, they partner with me. They work with me in educating the customer. Amazon doesn't do that. They don't inspire me.
I'm not saying I won't ever be on Amazon, but, right now, if I'm on Amazon, all of these retailers that are actually working with me to build the brand and build the eduction, it's taking away from their business. I want to support them. I'd rather somebody purchased from my site or Detox Market than Amazon.
When did your company reach profitability?
2016.
When that happened, was it something you were very conscious of?
Oh, hell yeah! We profited, and we profited much more than we thought. It was very exciting because, after all these years, you finally get paid. It's hard work, you know?
People don't realize the not getting paid part of it.
Yeah, you're enjoying it, and you're building something, but you're not getting paid, and you are sweating. It is hard. It's emotional, mental and spiritual. There are so many times where I've wanted to give up when it was very hard. When you finally reach that point [of profitability], you're just so grateful. It's intense and, then, it's like, "OK, keep going".
Who is your brand's target consumer?
People 25 to 65. Obviously, that's very broad, but my customer is somebody who understands the value and worth of organic, herbal skincare and understands [that] with me, my formulator and chemists, there is 30 years worth of passionate discovery on how to deliver these treatments into the skin. It's not just about throwing green tea, marula oil and whatever else into a formula and putting [it] on the skin. It's understanding the chemistry involved and how to deliver these regenerative actives that are constituents of the herbs into the skin.
Do you have a mentor?
No, I don't, honestly. It's been about spiritually building my own strengths. My spiritual mentors over the years have been Esther Hicks, Byron Katie, Brené Brown, people like that. Business-wise, my mentors are my peers. There are days when I just want to talk to another founder, and I have people I can reach out to. I can reach out to my close friend Sarah [Villafranco, founder] of Osmia, Laurel [Shaffer of Laurel Whole Plant Organics], Kari Gran, Rose-Marie Swift [founder of RMS Beauty] and Victoria [Fantauzzi] of La Bella [Figura]. I trust them. You need that.
Rose-Marie Swift is one of my closest friends in the industry, and I can run anything by her. I call her and say, "Oh my God, is this me or is this not me?" You need to hear that from their perspective. If you don't have someone like that, you better be vulnerable and reach out and make friends because they've saved me. I don't know what I would do without them.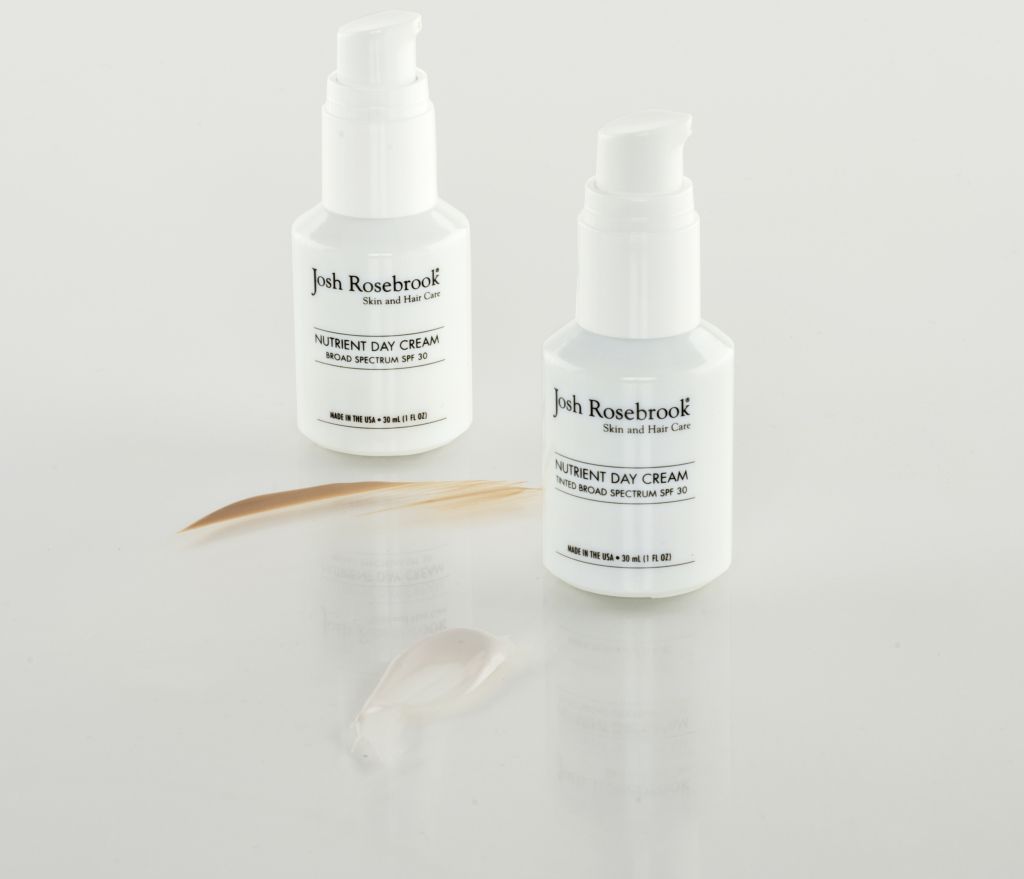 How do you approach launching new products? Is it an intuitive process?
You have to know yourself, you have to listen to yourself, and you're always guided by your gut. You have to do work and develop your intuition because that's going to be your best friend. At this point, I know the market so well. I know what I want for my skin that I don't have in my collection and, also, if it's already on the market, how mine will be absolutely different from it. Not trying to make it different, but inspiring to make it different. That's the difference. How do I give an extra benefit to the consumer and make it fill a spot in the market that doesn't exist?
The development phase speaks to me. I have lists of products that all inspire me to create, but you don't just take everything, throw into a bowl and put it into a mask. Why are you putting [certain ingredients] in there?  It's a very thoughtful approach, [and it's about] really listening to how to make it special, powerful and not over-formulating.
People over-formulate all the time. I think, "This sounds good. All these ingredients sound great, but I don't understand the product." It starts to feel like, "This is good for the skin, put that in. Put that in. Put that in." That's not how it works. There's only so much room in a formula.
I have a product that I'm releasing mid-May. It's a hydration booster concentrate. There's nothing like it. I'm so excited about it. I talk a lot about hydration and why hydration offsets the decline of the skin. Everybody's looking for things that are fading brown spots and diminishing fine lines, but you don't realize that you're dehydrated. What really supports skin health, so that it does rejuvenate on its own and heal better on its own? We're supporting it with these beautiful, magical ingredients that work so well. My skincare approach is very studied and researched, so that this stuff can actually make a difference in the skin.
Right now, I have new shampoo coming out, and I have two new products in the fall. I had those ready, designed and partially formulated by the end of last year. I'm working on 2019.
How do you approach social media?
I still handle the bulk of Instagram, and it will always be that way. Somebody does help me tag photos and helps me acknowledge [people]. I need to respond. I need to say thank you because it means so much to me. I built my company off of connecting to people on Twitter in 2008. It's in my DNA. You can't fake authenticity. I mean — hello! You really can't.
I know all of the posts and what I want to write. It's all driven through inspiration. First, you have to figure out who you are as a brand. If you don't, you're going to get lost in comparing yourself, and it is death. The minute you start comparing yourself to somebody else, you get off the phone. You stay away from it.
With Instagram, don't just post to post. It's so tired. We don't need to see another picture of your product and you saying, "So excited to put this on today. Have a great day." Don't post anything until you want to say something about your product or about how you use it that's interesting. Don't try so hard.
I don't ascribe to that bullshit approach to social media that is, "On Monday, post something about this. On Tuesday, post something about that. On Saturday, post something personal and, on Sunday, post something relaxing." It's not the way it works. You post when you're inspired, and when you want to connect and when you want to share. If you go a week without posting, do you really think that all of your followers are going to forget about you or your brand? Do you really think that they even want to see you post every single day? I don't think they do.
You've got to be in control of it, by your own inspiration. I learned this with hairdressing. You control the client, don't let them control you. With social media, you control your page. Don't let the voices of what you think your audience is telling you control you.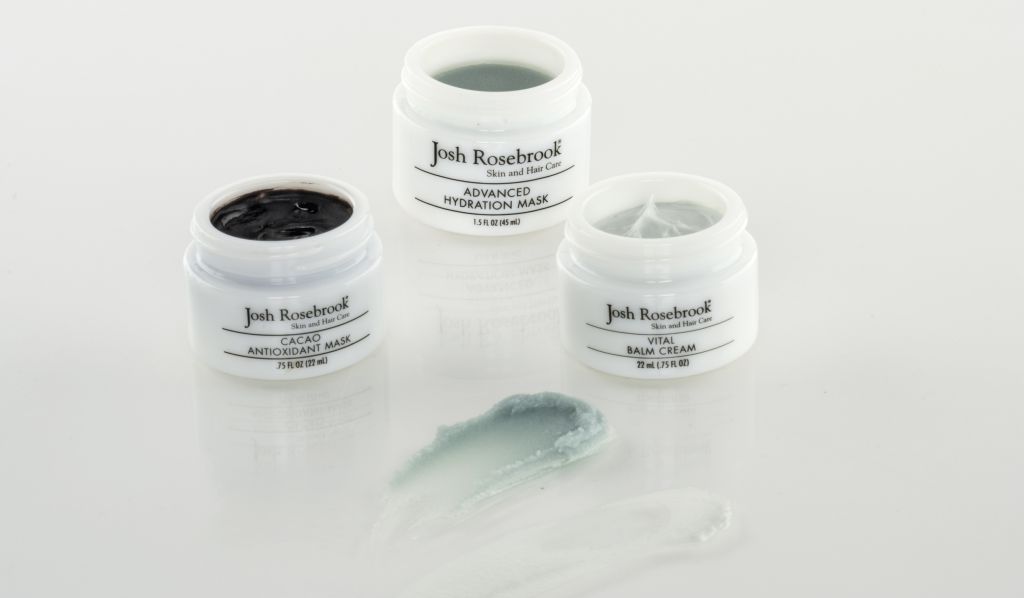 If you could get your products into anyone's hands, who would it be?
It would have to be who is inspiring to me right now. The most inspiring person on TV, and such a talented actress, is Chrissy Metz. She's on "This Is Us." She's an incredible actress, and she's an inspiration.