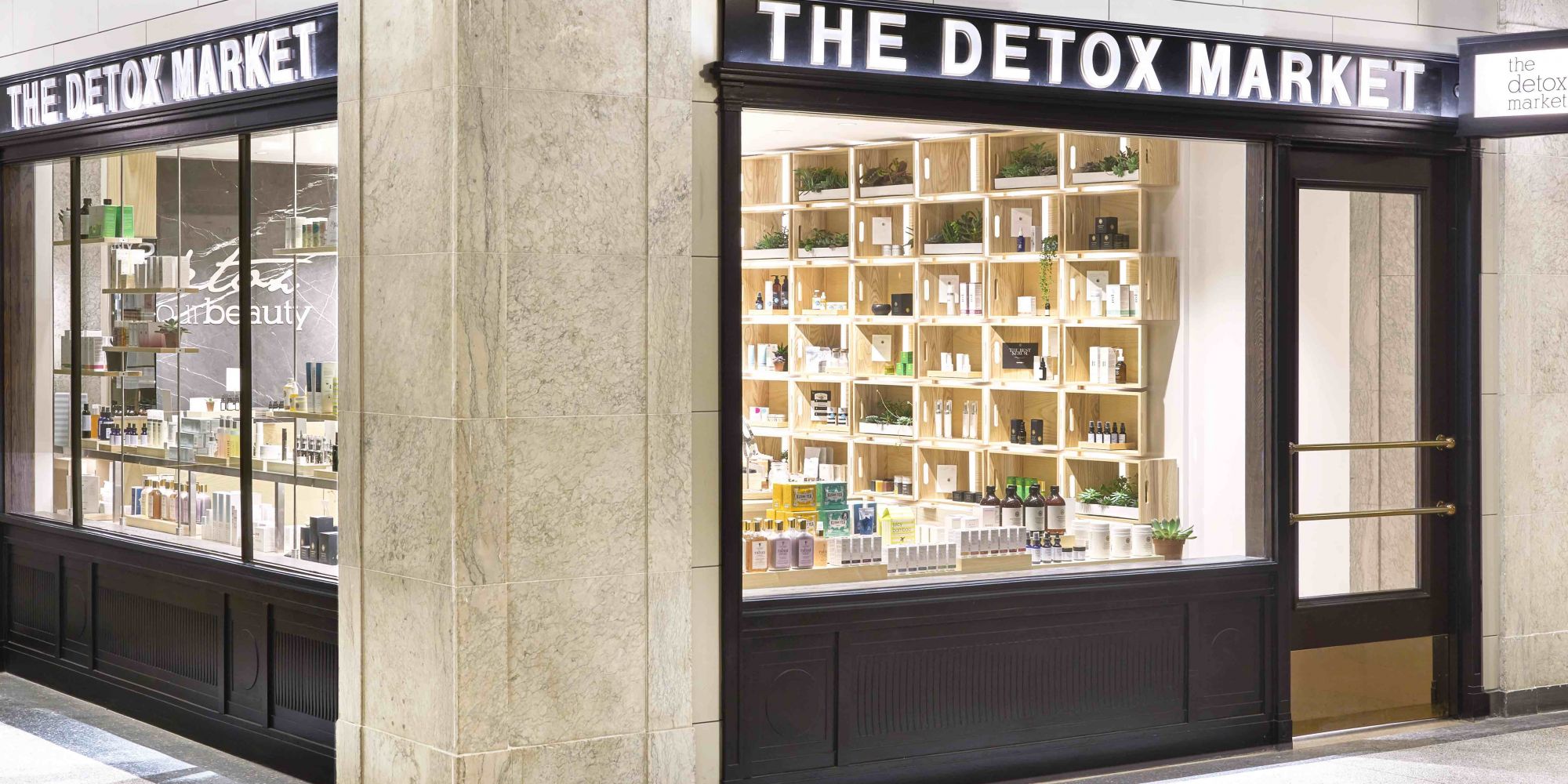 The Detox Market Travels To Toronto's Union Station With New Store
The Detox Market is getting bigger by going smaller.
The natural beauty retailer has opened a less than 400-square-feet location — half to almost three-quarters the size of its four other units — in a renovated section of Toronto's Union Station. Designed with Suulin Architects, the store took two years, including four months of lease negotiations, and an outlay exceeding the cost of three previous locations to come to fruition.
"At first, I wasn't interested at all. We're not supposed to be next to a Starbucks or McDonald's, and that's the idea I had of what it was, but then I realized they were trying to elevate the experience, and they really went to extra mile to curate offerings inside the station," says Romain Gaillard, founder and CEO of The Detox Market. "We can tell our story to a lot of people and explain green beauty in a very positive way. That's been our mission since day one and spreading it is the exciting part of being there."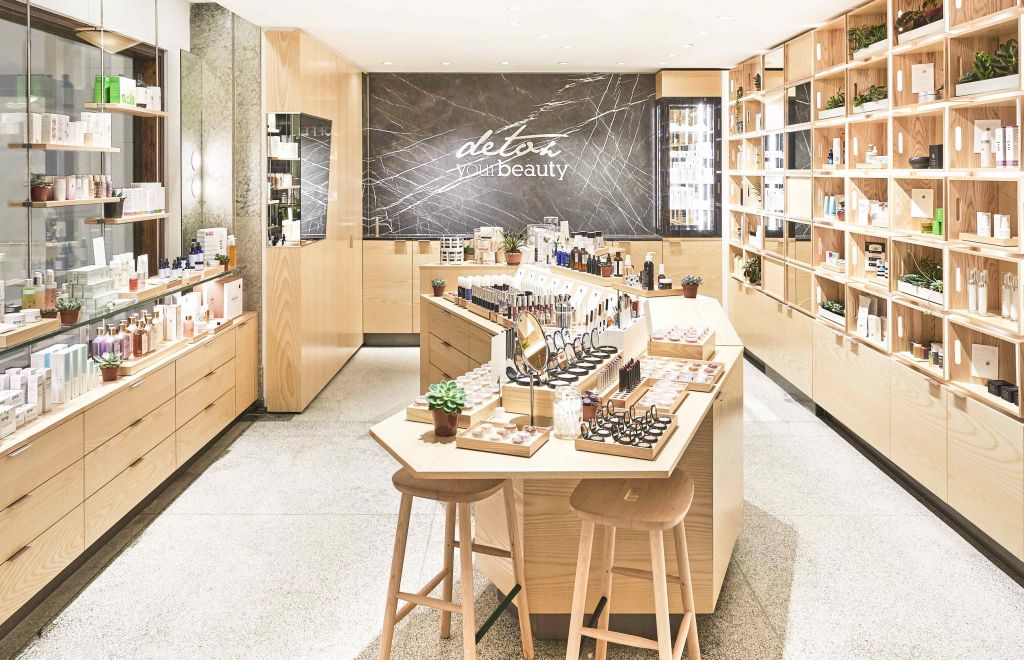 Union Station draws more than 63 million annual visitors and a quarter million daily. The foot traffic provides The Detox Market with ample opportunity to introduce clean beauty to customers new to it. Already, the retailer, which now has three stores in Ontario's capital and a six-year history in the city, has established a following in Canada, where Gaillard points out naturopathic doctors are covered by the public health insurance system and help familiarize people with personal care ingredients.
"There's an attachment to green beauty in Canada, and the Canadian clients are very educated," he says. Gaillard continues that Canada is also a fecund source of clean beauty brands. The Detox Market's Union Station store carries the Canadian brands Plume, Province Apothecary and Kaia Naturals. Additional brands include RMS Beauty, Odacité, Rahua, Vapour, MV Skincare, Kjaer Weis, The Beauty Chef, The Body Deli, May Lindstrom, Goop and Pai Skincare.
The Detox Market didn't replicate its prior retail blueprints at Union Station. Instead, it installed custom-made fixtures and chose specific materials for the store. The primary material is ash wood from Quebec, and there's a prominent makeup display crafted out of the light wood sitting at the center of the space. Crate-like elements are the only features that tie the Union Station store to its predecessors. Crates harken back to The Detox Market's original pop-up in Venice, Calif., in 2010.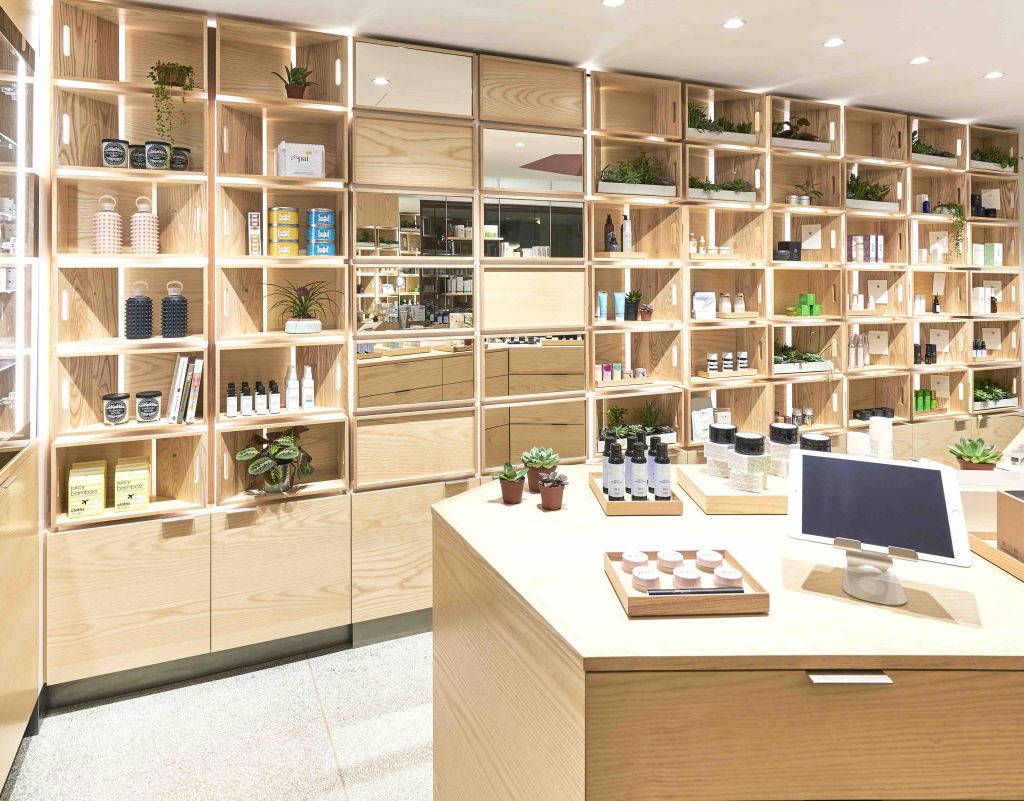 "Every Detox Market has its own identity. That's obviously difficult because it means that you have to rethink the experience each time. The reason we do it is that I personally hate when you travel the world and see the same concept over and over. We want to create unique experiences," says Gaillard. "The store in Santa Monica is a beach house. The one in Yorkville north of Toronto is modern and chic. At the store in Union Station, the whole idea is to create a warm, welcoming oasis in the middle of commuter craziness."
The selection at Union Station is pared down about 50% from the selection at The Detox Market's downtown Toronto location to suit the decreased square footage. The retailer dialed up makeup and travel items for on-the-go customers. "The goal is to give as much information to people as possible to empower them to make the right choice. It's faster to give them information on makeup than skincare," says Gaillard, noting, "We don't have sales goals. It's not about pushing specific brands or products."
The Union Station location is a prelude to further expansion. The Detox Market plans to secure spots for its next two stores within six months. The retailer's business has been doubling annually for the past five years, according to Gaillard. So far, he reports sales at Union Station, where The Detox Market debuted on Feb. 6, are strong. Gaillard says, "Most of the people coming in hadn't heard of us or green beauty before."