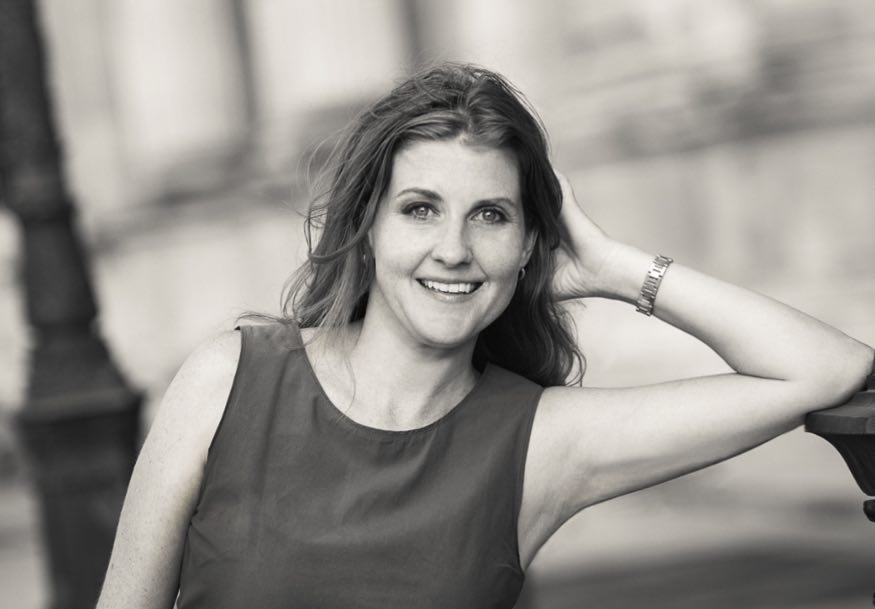 Lather's Long, Healthy History In Wellness Personal Care
Talk about jumping on a trend early. Emilie Davidson Hoyt focused on natural beauty and personal care years before Tata Harper bought a Vermont farm. Launching Lather in 1999 after migraines prompted her to avoid synthetic ingredients, Hoyt developed her holistic skincare company in a manner that today seems almost quaint through stores and hotels. The result is a brand deeply rooted in the habits of devoted customers shopping better-for-you products that has ample prospects to branch into different sales channels. "We are growing, and we are profitable, but I want to have more distribution for our products," says Hoyt. "The first step would be to find the right partners for our customers." Beauty Independent delved into that step and many more during a wide-ranging conversation with Lather's driven founder.
Who is the Lather target customer?
Our customer is someone that cares about what they put in their body and on their body. It's someone who wants to go out and experience life. The product is lovely, but it isn't the goal. The goal is for our customers to live the best life possible. Our tagline is clean skin for a radiant life. The people who buy our products aren't the same customer as the people watching YouTube tutorials on the perfect eyeliner. The people who buy our products are active, outside, traveling and experiencing life to the fullest.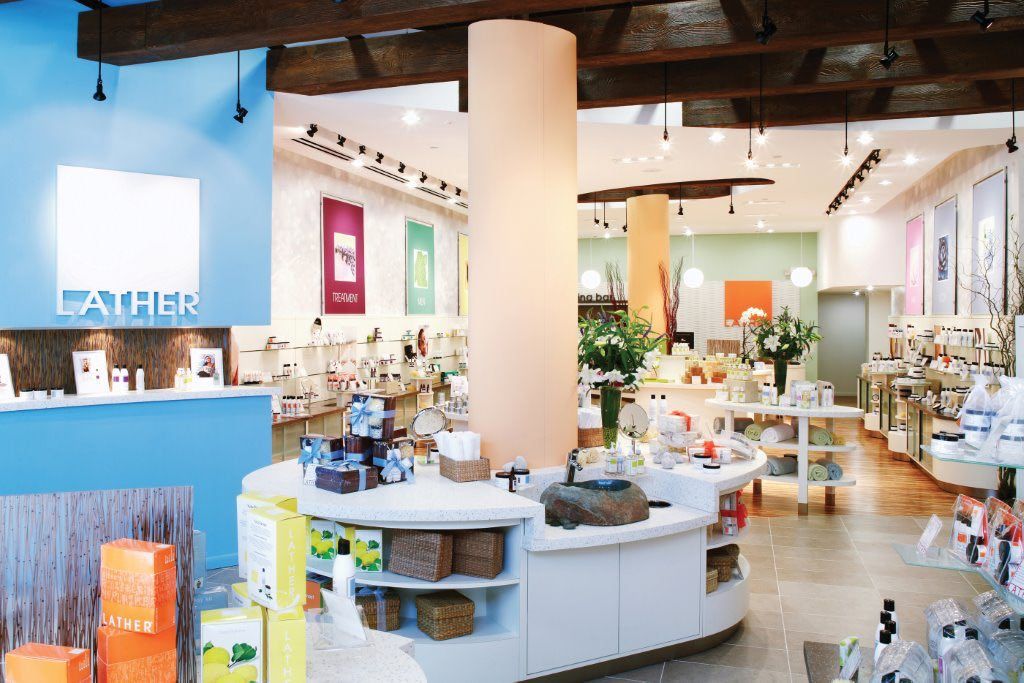 What are some of your bestsellers?
Our lavender and bergamot deodorant crème has been a runaway hit. It's an aluminum-free deodorant crème that uses bamboo powder. Bamboo is an ingredient we use a lot throughout our line. Our bamboo lemongrass foaming body scrub is a star product that's also been very, very popular. We are also known for face washes, shampoos and serums. This year, we launched wellness products such as muscle ease gel and muscle ease bath salts that have also been extremely popular. Our muscle ease gel is similar to Bengay in the results, but it doesn't smell medicine-y and is more herbal. Our customers are able to maintain their active lifestyles with these products.
You have an established hotel business. How did that happen?
My first hotel customer was in 2002, and we have built that business up over a number of years with likeminded properties. I'm passionate about traveler wellness, and that passion is from my own needs. When I travel, a lot of times the products in hotels don't make me feel good, and you are very vulnerable when you travel. You may be traveling for work or a family event and, when you are in the shower and something doesn't suit you in it and that smell is on you all day, it affects how you feel. We have partnered with properties to offer their guests the best experiences possible, and it has propelled our brand in numerous ways. It's sampling our product into so many hands. Every single day, it drives online sales. It's a way to distribute our products to a captive audience.
Is the hotel business a profitable one or more of a marketing opportunity?
It can be both if you have enough scale. It's mostly a marketing opportunity, but it can be profitable if you partner with the right properties, and if you are smart about it.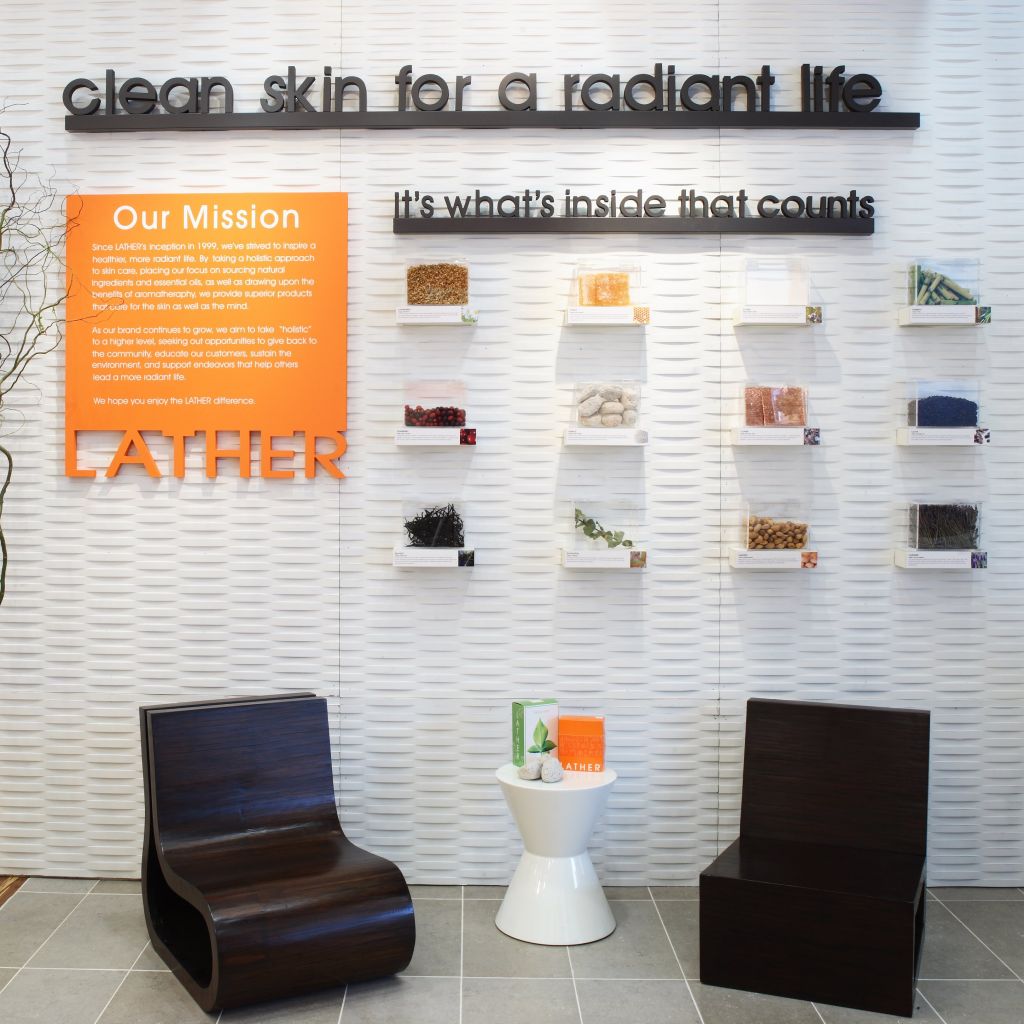 Do you handle the hotel business yourselves or rely on an intermediary?
We do it all ourselves. In the beginning, honestly, I didn't know any different, and we grew it from there. We did have options later to switch, but the companies that use intermediaries don't have as much control over the quality of the product or the property partnerships. It didn't make a lot of sense for us. We have two sales people who work on hotels, and [Lather president and Hoyt's husband] Rob [Hoyt] and I do sales as well. Then, we have our product development team. Really, it's all about logistics and distribution centers, which we have partnered with a 3PL company on.
You have stores in addition to your hotel partnerships. Tell me about the stores.
We have four shops and a spa in Honolulu, which is at one of our hotel partners. When I began in 1999, my biggest focus was to make the best products I could with the best ingredients, but I really wanted them at an approachable price point, and that didn't leave me much of a budget left over for fancy packaging. At the time, I felt the best solution was to have my own environment where I could educate the customers. I really felt as soon as people understood the difference, I would have sales and product loyalty. If I was just on a shelf next to other products, I didn't feel as confident.
Would you open more Lather stores today?
It's a difficult time to think about more stores at this point, but I'm always open especially to creative types of retail ventures like pop-ups or shop-in-shops. When I started, retail stores were everything, and most of the hotel business we got came from people going to our stores. The first hotel that came to me, the president of that hotel was in Pasadena visiting his architect, and he bought gifts for his wife at Lather. His wife fell in love with it and said to him you need this product at your hotel. That happened again and again and again. Now, guests of the hotels can purchase our products online, but the businesses all work together. It was an important decision to open stores, and it was a smart decision, but it's very risky and hard. It was a roller coaster ride, and it's not for the faint of heart.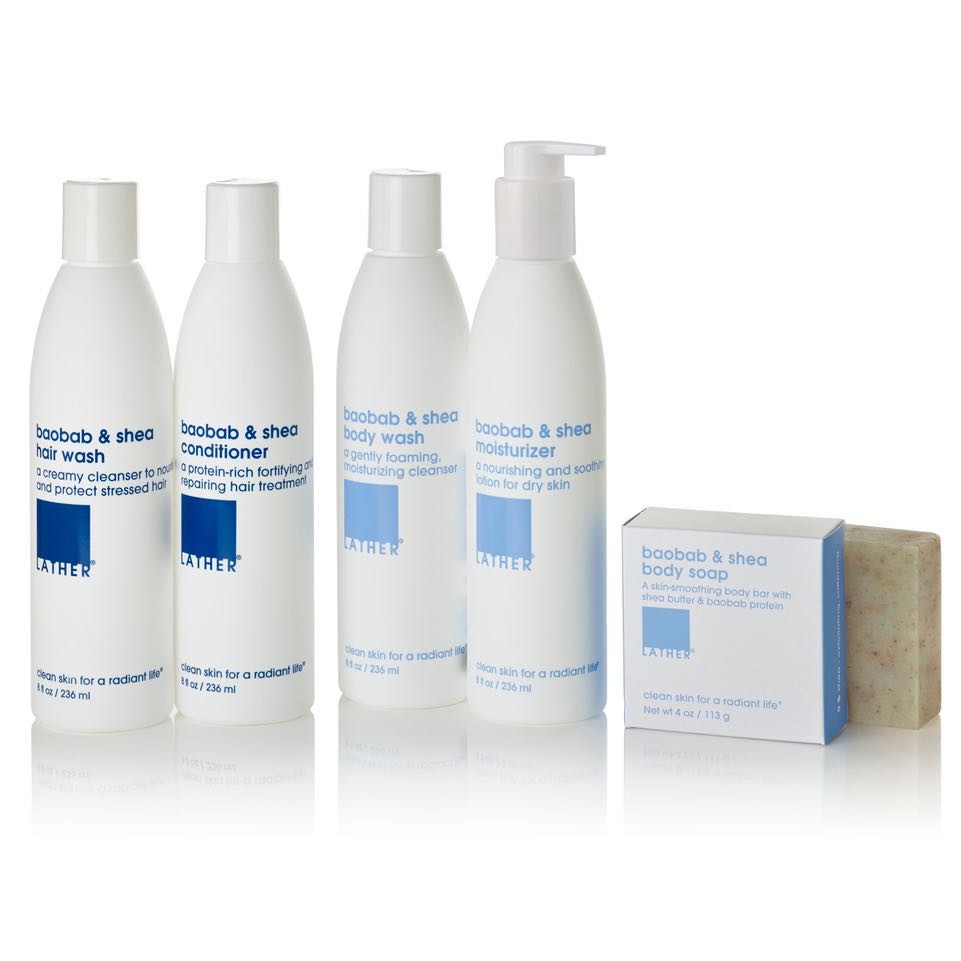 What's your e-commerce strategy?
Our e-commerce business is a major revenue driver for us. We expect it to be even more so in the future. We really haven't done a whole lot of investment into it at this point. Our hotel amenity products have been the customer acquisition part of the business, and that has gotten us a lot of our e-commerce revenue. Going forward, we are looking to invest heavily in e-commerce, and we are looking to partner with our hotel partners so their guests have incentives to purchase.
What about wholesaling to retailers?
We have a very limited distribution right now, and that's a huge opportunity for us. With the wellness trend growing, it's a natural area for us to expand into. We are analyzing the best opportunities. I try to think of our customers and where our customers would want to find us.
Pretend I'm a retailer. Give me the quick pitch on Lather.
We've been doing wellness products longer than just about anyone. We know about ingredients and have incredibly loyal customers that are passionate about our products. We aren't the newest thing that's going away tomorrow. We can fully support the line and have built-in sampling of thousands of people every single day using our products.
Amazon, yes or no?
For a business like ours, I don't know if it would be smart not to be on Amazon. Amazon is only getting bigger. I don't know anyone who doesn't shop on Amazon, myself included. We need to be on Amazon, and we do well on Amazon. We are now looking at strategies to make sure that Amazon is not cannibalizing our e-commerce.
What's a great piece of business advice you've gotten?
My favorite one that I tell people a lot is, if something doesn't go as planned and you experience failure, the most important thing is to ask: Was the problem strategy or execution? In the past, I tended to think it was strategy, but what I really needed to examine was: Did we execute in the way we should have? What could we have done to change our execution? Maybe the strategy wasn't flawed.
What's been the worst day for your business?
We have a warehouse in Pasadena that's north of our office and services all our retail stores. The last day of September 2014, I was in a taxi coming home from LAX, and I heard there was a fire in North Pasadena. I got home and turned on the television, and it was our warehouse on fire. It actually didn't burn down. We would have been in better shape had it burned down. Our products were smoked. They were completely ruined. We had a very large order going out to the Atlanta store at the airport. We managed to get that order out through the crisis, but, two weeks later, they were calling us saying, "Where's our order?" The UPS truck carrying it caught on fire. I couldn't believe what was happening to me. It was difficult, not just for me personally, but to try to reassure my employees that everything was going to be OK when I honestly didn't know it was going to be. We did get some things together for the holidays, and we were OK. It was hard and devastating, but we made it through.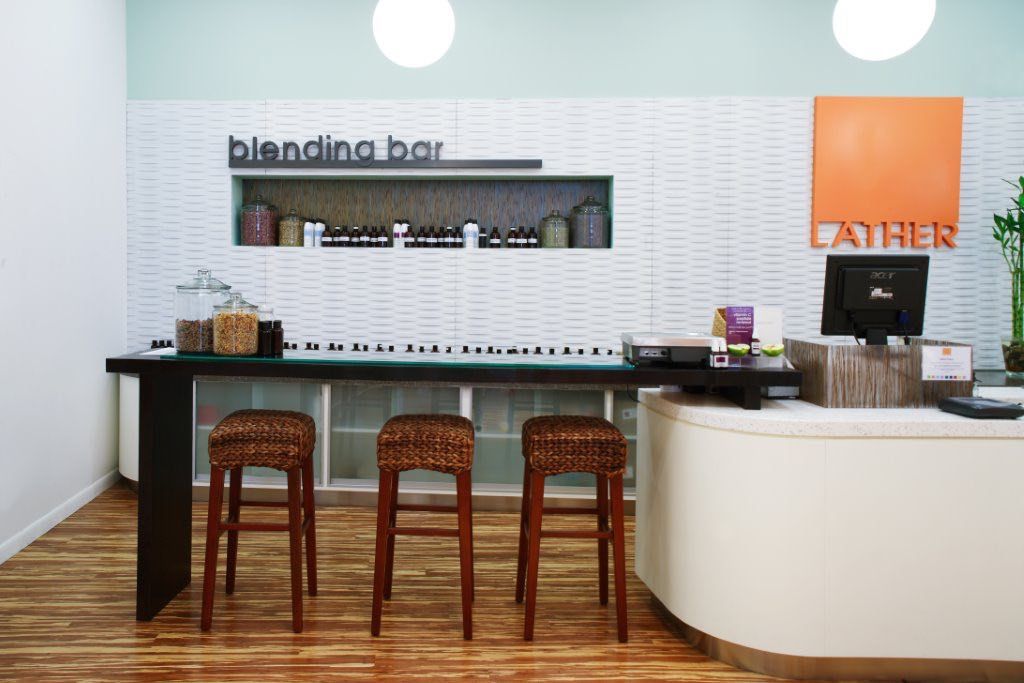 You have decided to make your company carbon-neutral. Do you think customers care?
I don't think it's necessarily a deciding factor in their purchase, but I do think it matters to them. I think it's the right thing to do. We make our products from ingredients that are grown on this planet, and it's our responsibility to make sure that it's taken care of. We try to use environmentally-responsible materials and post-consumer recyclable plastics, but we are still using plastics a lot.
Have you done any fundraising for Lather?
We haven't. I have enjoyed being 100% owner. I liked that I didn't have to answer to anyone. I had a very specific vision of what I wanted to create. Recently, there's been excitement around wellness products, and I am more open to it because I think people get it now. Maybe there would be an opportunity where it wouldn't be someone trying to change me, but I'm not actively seeking anything.
How big is your business in annual retail revenues?
We are around $15 million.
When did Lather become profitable?
We became profitable within about two years.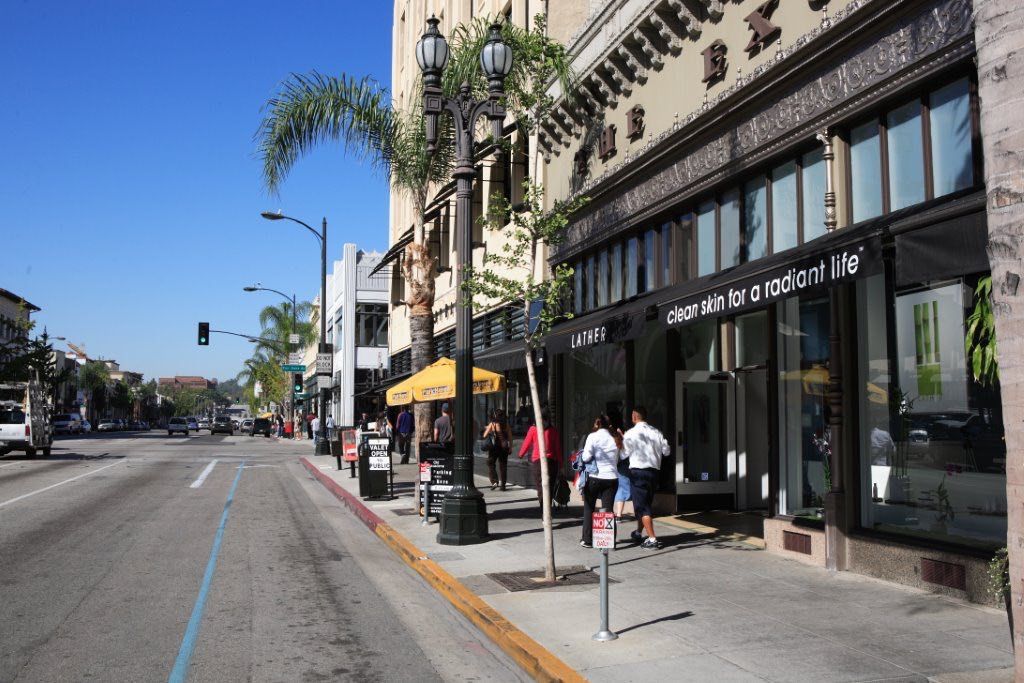 Is there an item in your office that's precious to you?
I have something in my office that people look at a lot. It's a doll. My husband gave it to me when I was starting the business. I don't know where he got it. It's an Emily The Entrepreneur Smartees doll. It's like a hybrid American Girl and Barbie. We were dating when he gave it to me, and he was working in investment banking at the time. He really believed in my business plan, and he gave me this little gift. Rob's been very supportive. He didn't always work with me That wasn't until we were married and had our first baby. I was really struggling. He was about to take another job, but he said, "How about I help you for about six months and you can spend a bit of time with the baby?" Lather was growing, and I was feeling so guilty and not sleeping much. He came in, and it was going to be six months. He never left. That was 2004.
What's it like working with your husband?
I love working with him. He's not emotional at work, and it's nice to have somebody very steady. I appreciate his dedication to something that was my passion. He's very selfless about it.
How do you embody your brand when you're in public?
Someone asked me where I go to yoga. I had to tell them, "I don't like yoga." It was such a letdown for them. I think Lather is about living your best life and being true to yourself, not trying to be someone you are not. I try to be true to myself, honest and good to people. I don't think I have to do yoga, but it's great if you do yoga.