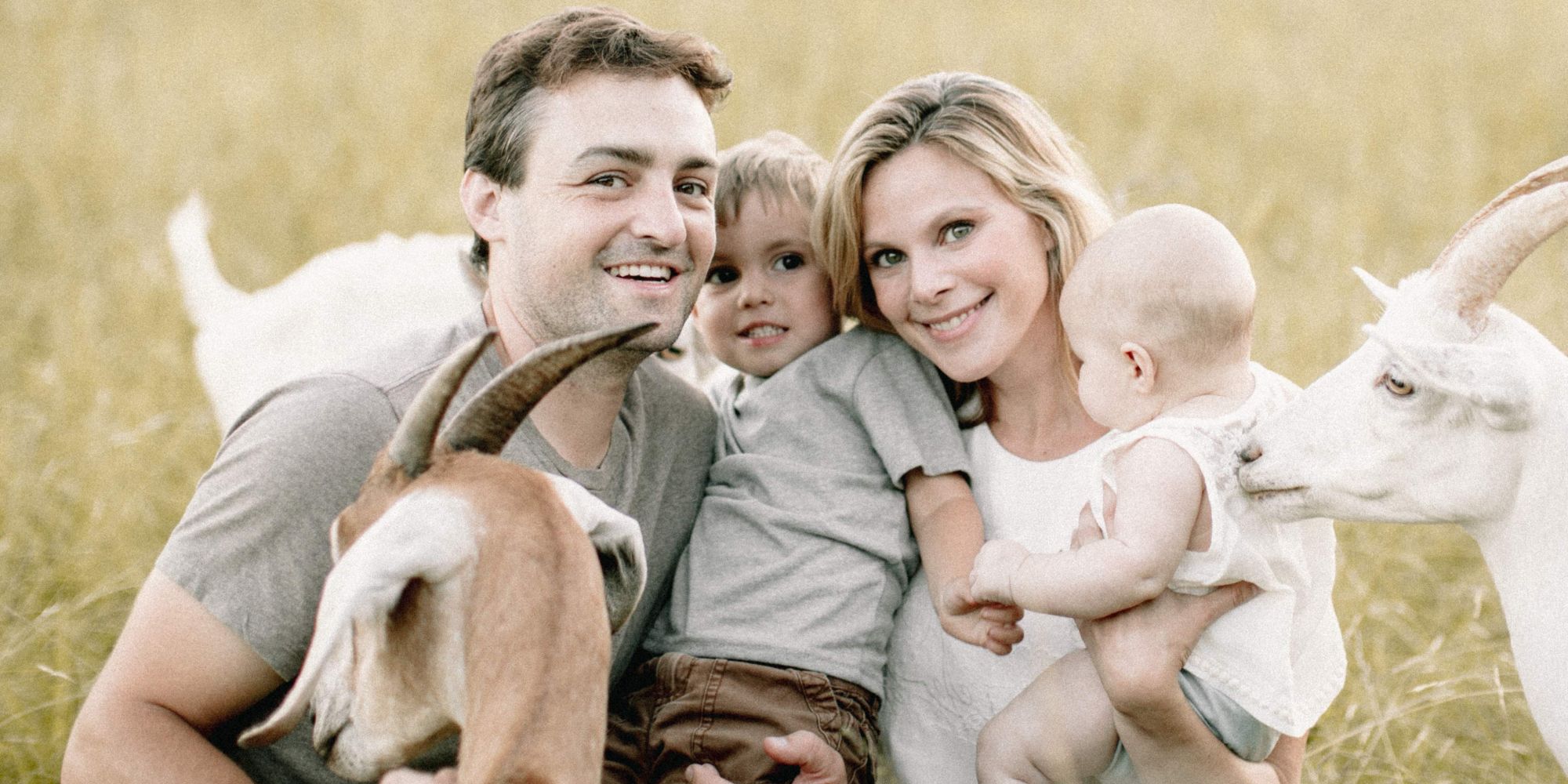 Little Seed Farm's Founders On Moving Out Of The City, Milking Goats, Overcoming Setbacks And Selling Deodorant
Little Seed Farm founders James and Eileen Ray have done what so many people dream of: They gave up stressful city lives for blissful country existences. Except, their 2012 move from New York City to rural Lebanon, Tenn., wasn't all that blissful at first. James lost a steady stream of income early on, and the couple had to figure out how to support their 84-care farm and family fast. A goat milk soap business was birthed a few months later, and it's been, if not a mega cash cow ever since, certainly a sustainable one for the Rays and their agricultural operation. "We feel like we are making a difference with our sustainable practices and, on top of that, we are introducing customers everyday to natural products, which is so fulfilling," says Eileen. "Our goal now, more than growth, is to figure out how this is sustainable for us going forward. How are you a successful small business without becoming huge?" Beauty Independent probed the husband-and-wife entrepreneurs about the question of selling out, driving direct-to-consumer purchases, sampling deodorants and dealing with a retail setback.
Why did you become farmers?
Eileen: James grew up in New Mexico. I grew up in Vermont, but we both ended up in New York City on relatively corporate career paths. I worked as a fashion designer and design director. James worked in finance as an analyst. We met while we were living in New York City and, when things started getting serious between us, we started to question our career paths. We were heading into burnout mode and realized there was a lot more we wanted to get out of our careers. We wanted to give back to our community and do more for the environment, not just on our time off work, but all day, every day.
One night when James was thinking about proposing, he asked me about where I saw us 10 years down the road. It turned out we both didn't see ourselves in New York City with a nanny and climbing the corporate ladder. So, we decided to make a radical departure and that's how we ventured into farming. We had started getting food from our local CSA and volunteering for it, and we were really inspired by what people were doing in sustainable agriculture. That's what led us to farming. We stumbled into skincare out of a combination of necessity and inspiration from the people around us.
How did you end up where Little Seed Farm is headquartered in Lebanon, Tenn.?
Eileen: We were looking for land across the country. It needed to have a certain amount of acreage because we knew we wanted to be craft-based, and it had to have a climate for animals to be able to graze year-round. It needed to be close to a larger town, so we could do farmers markets. James went to college in Memphis, Tenn., so we had some friends here. We would visit Tennessee and really enjoyed it. Six years ago, Nashville was starting to enter its boom phase, and there were great restaurants and makers popping up. The sustainable agriculture scene was just getting rolling, and we thought it was exciting to be at the beginning of that and help that movement. In Brooklyn, where we were living, that was going full-steam ahead. Also, we found a property that fit within our budget and checked all our boxes.
How did you wind up doing soaps?
Eileen: When we got here, we were thinking about cheese. For us to afford to do it, James would continue to work for the firm he had been working for in New York full-time for a minimum of two years, and I would be bringing the animals on board and doing the farming part. Unfortunately, the company James was working for went out of business a few months after we arrived here. After that happened, all of a sudden, our dream came crashing down. If you start an artisan cheese business, you have to have a facility that might cost you $500,000 at minimum. We had no jobs, and we really didn't have skills that were marketable in this region.
Meanwhile, my grandmother had been visiting us on the farm, and she had a dry patch on her skin that hadn't gone away for months. She said, "I've heard that goat milk soap is really healing, hint, hint, hint." Growing up, we always used to do projects together, so I figured soap would be a fun project for us to do. Our first batch was with coconut oil and olive oil, which I had around to cook with. I didn't have high expectations. In Vermont, I had been exposed to a lot of handmade bar soap, and I was left feeling itchy when I used it, but, to my amazement, the soap we made was really lovely to use. Goat milk is just really nourishing and soothing. We sent my grandmother home with some, and her dry patch cleared up.
We started giving the soap to all our friends from the city who were stopping by to see if we were still alive on the farm. Everyone was asking for more, but we thought it was just our sweet friends trying to be supportive, and we didn't take it seriously. But, then, when the business James had been working for fell apart, we realized we needed to sell something from the farm as quickly as possible. James suggested the soap. I thought that was a terrible idea having grown up in Vermont and having seen lots of handmade soap makers, but we made a deal to give it a try. I came up with the packaging, and we had a website and a following because we had been blogging about our transition from the city to the country. We launched in October 2012 and started on Etsy as well as doing local farmers markets. It ended up being perfect timing because it was almost holiday, and that's our biggest time of the year. We got our first wholesale account shortly thereafter.
How do you milk the goats to produce the milk you use in your products?
Eileen: They will be herded into a milking waiting area before getting milked in our milking barn. We used ideas from Temple Grandin to renovate the barn. She advocates incorporating natural light and large windows. We have a huge sliding door in our milking parlor that's always open, and we have skylights to make it as comfortable as possible for the goats. If a goat is stressed out, they don't give as much milk, so we try to make the experience as pleasure as we can.
When it's their turn to be milked, they barge down the door. They all want to go first. We don't feed our goats any grain. We give them alfalfa pellets, so they are 100% grass-fed. With the design of our milking space, they can see their friends and smell the outdoors, and hear everything they are used to hearing. It results in a calmer, happier milking experience.
After the milk comes out of the goats, it immediately gets chilled. You want to chill the milk as quickly as possible to as close to freezing as possible without freezing it to inhibit bacterial growth and to keep it fresh. For the moisturizer and for the liquid soap, we utilize the fresh milk. For the bar soap, we prefer to freeze it in cubes before we use it. We use a cold process for soap making.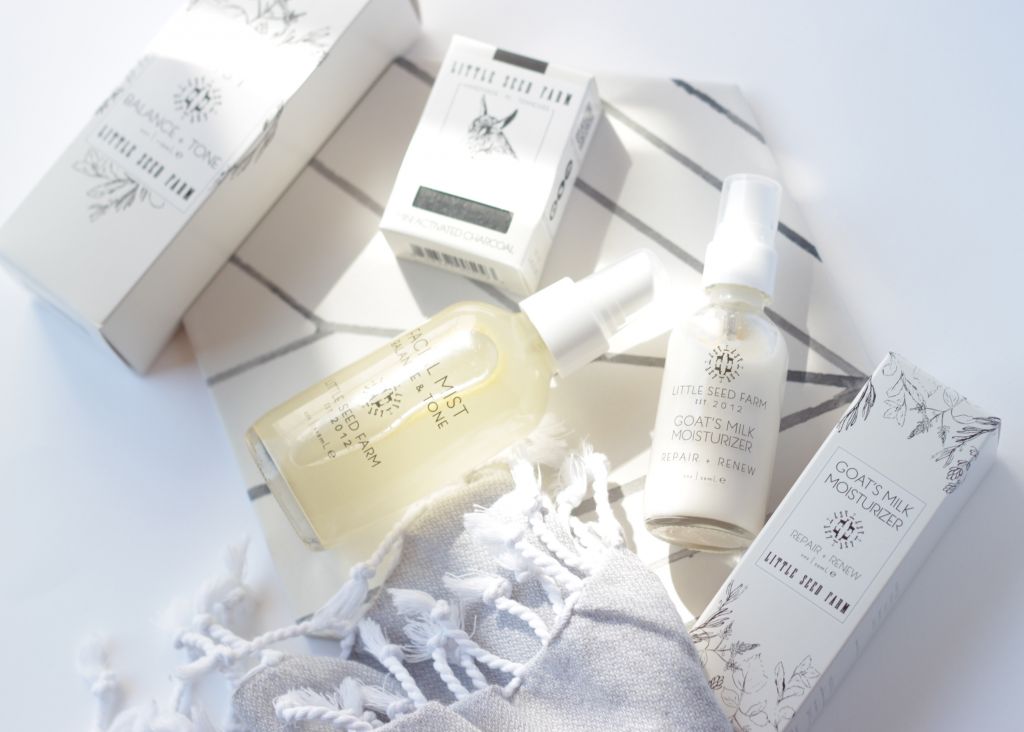 What was your initial plan for distribution?
Eileen: We didn't have a plan at the beginning because, honestly, our plan had been artisan cheese-making. We knew obviously that direct-to-consumer would be the highest margin for us, but we also knew we would gain a reputation from having cool wholesale accounts. It was just the two of us in the first year and, the next year, I had a baby, so we didn't have a lot of extra manpower to go looking for wholesale accounts. All of our growth had to be organic.
Our approach was to offer high-quality clean products made with organic ingredients at a price that was fair to us as the producers, but also fair to the consumer. We are very proud that our products can be in Target and still be competitive with the ingredients that we use, and we are not undercutting ourselves. We truly believe that well-made organic products can be affordable.
One of the first larger retailers to approach us was Kroger. They wanted to carry us locally in a few stores in the region. We knew it would help our visibility, but we weren't sure if being available at a grocery store would hurt our image. We have been willing to take risks, try out less conventional approaches and learn along the way.
What happened with Kroger?
Eileen: Kroger has only been an extremely positive experience for us. It's helped grow our brand exponentially. It serves to introduce us to local customers because, honestly, not everyone shops at farmers markets. We became so much more visible in Nashville.
James: One of the big things with Kroger that's been really nice and special for our brand is they give us dedicated floor space. We are effectively working with three tables that we merchandise ourselves, and we have complete control over products and pricing. We have never run a sale at Kroger. We distribute everything ourselves, and we have a full-time employee that is dedicated to that account along with some contractors that help us manage it as well. It's a captive audience in Kroger. It's not like when you walk into Target and see a lot of natural brands. In the 60 or so Kroger locations we are in, we are almost the only organic and natural option.
How do you set yourself up effectively to negotiate with retailers?
James: From day one, we have never taken on additional debt or investors. We have cash-flowed the business entirely ourselves from the initial startup costs to all the incremental investment to keep the growth going. We don't grow beyond our means and, as we grow, we strategically invest in aspects of the business that are working.
When Target approached us, we had to build a new building. We own all of our own manufacturing facilities. We have four separate facilities we use for product. Target approached us in February for a launch a year later, and we built a 2,200-square-foot production space dedicated to them for that length of time. We had to manage our cash flows for the construction and to invest in that relationship. We planned that a period of six months on the shelves in Target would generate the return that would make the initial investment worth it.
When we learned about Target transitioning into more facial care, instead of trying to find another mass retailer, we invested in going more direct. During the period of Target picking up our soaps and then taking them off the shelves, we had developed a deodorant cream that took off, and we see huge potential in that. We have since invested in targeting people directly to sell that deodorant cream, and that's worked. It's our number-one product. It has 600-plus five-star reviews, and that's in less than a year. We are selling 1,000 to 2,000 units of that product every three to four weeks. Over Earth Day, we did a sale on it and, in three days, sold 1,100 deodorants.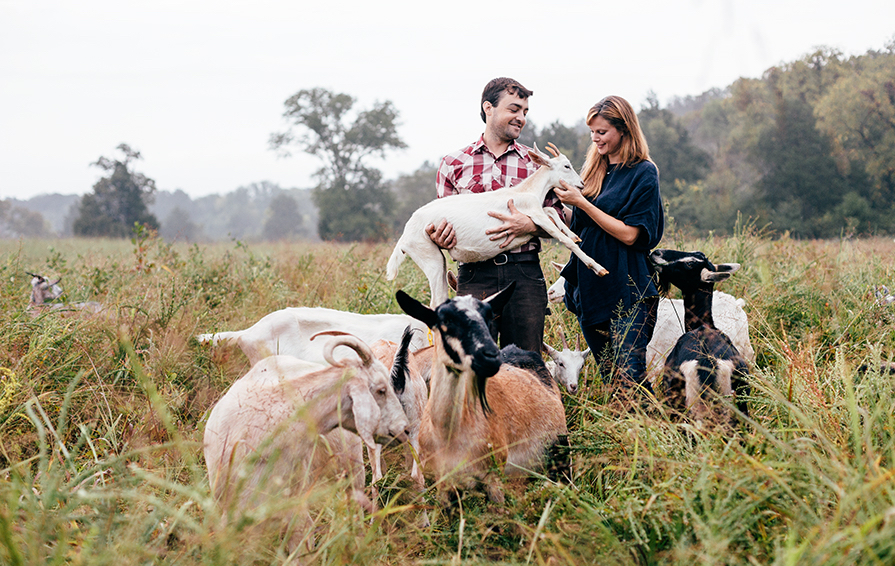 How have you been able to grow deodorant sales quickly?
James: The growth of our deodorant cream has been due to guerilla tactics on our end. We have leveraged our existing customer base. We really focused on building our email subscriber list over time, which has been a huge marketing asset. We didn't use any PR to do that. We are the only natural deodorant company that offers the ability for customers to sample the product. A customer goes to to our website and samples are free, but we charge $2 for shipping. The sample will last you anywhere from three days to two weeks. That's enough time for you to know whether the deodorant will break you out and whether it will stop odor. For $2, people try it out, they love it, and they buy a jar. Someone could copy the program, but it's not easy. You have to produce, pack and ship 1,000 to 2,000 samples a week.
How much of Little Seed Farm's business is direct versus wholesale?
James: Direct is approaching half of the business, and it used to be 20%. The only advertising we've done is Facebook and Instagram ads. We do that occasionally, although, in reality, we had to stop because it pushes word of mouth so much. We have to time it right in order to can handle the response. If we don't want to take on additional debt or investors, we have to grow a little, reinvest, grow a little, reinvest. We are very cognizant of that, which is why we don't really advertise too much.
How big is the brand today, and how fast has it been growing?
James: We do over $1 million in sales a year, and it's been growing pretty rapidly, usually doubling or more every year.
What's been the worst day at your business?
James: It was a bad business day when we heard from Target that they were transitioning more to facial care from bar soaps, but we expected it to some degree. The business has its ups and downs, but, when you are working with Mother Nature, and there are storms, ice storms and tornados, you realize that, while the business is important, our people and the livestock are the most important.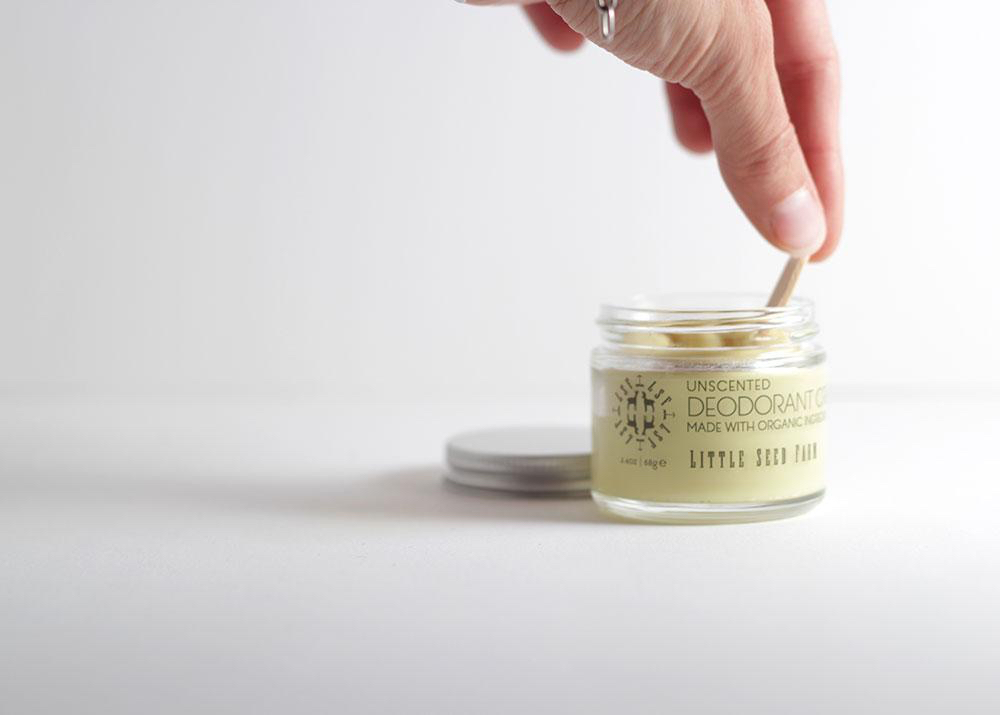 What have you done that's been particularly successful to grow direct revenues?
Eileen: We have other products that sell beautifully, but I feel like natural deodorant hits a nerve. It used to be just crunchy people like us looking for natural deodorant and, now, it's everybody. We hit it at a time when the consumer base was broadening greatly and, by using social media, which has been our main way to target customers, that's facilitated word of mouth.
James: We sell just as many bars of soap as we do deodorants, if not more, but there are a million handmade soap makers. With natural deodorant, you have a user base that's huge – effectively every adult – and a lot fewer competitors. We worked really hard over a one- to two-year period to develop a product that addressed the concerns people had about other deodorants on the market. It's not grainy. It absorbs dry. It doesn't have shea butter balls in it. We include a free scoop with every jar. If you don't want to stick your fingers in the cream, you put the stick in there, put it on your finger and rub your finger under your armpits. We have an applicator we sell as well on the website that you can rub directly onto your pits.
What do you envision for the distribution of Little Seed Farm going forward?
James: We have enjoyed the transition to direct-to-consumer and making our relationship with customers special. That separates us from a lot of other products, and we attract a lot of repeat customers. When we ran the Earth Day sale, 65% of our orders were from repeat customers. On a daily basis, 50% of our online customers are repeat customers. That's more valuable to us than being on the shelf one year and off the next, although that's not to say that having a natural deodorant cream at Credo, Sephora or Target wouldn't be incredible. We are big proponents of trying to get high-quality skincare and soap out to consumers.
Is the brand on Amazon?
James: That's a very recent project for us. Some of the products are, some of them aren't. We didn't want to manage it ourselves. We have been working with them on a traditional wholesale relationship where they purchase our products and ship them. It's less administrative work for us.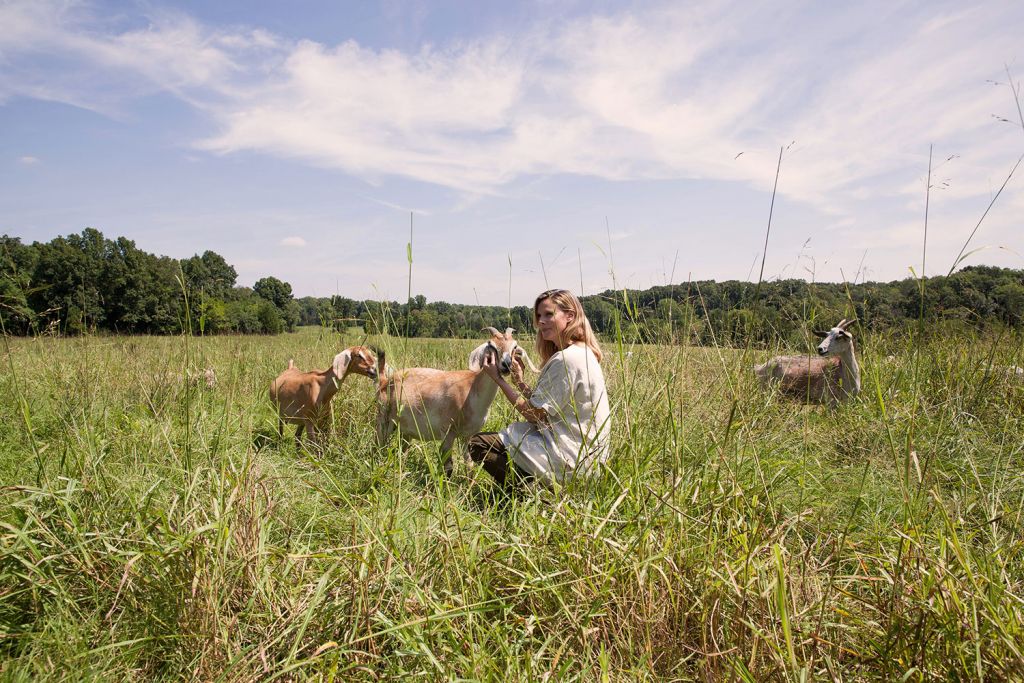 Has there been a product for you that hasn't quite hit the market?
James: Our beard oil. We thought we maybe should dabble in some men's product, but a bottle of beard oil lasts forever, and it's super specific.
Eileen: It's not our customer base. Our customer base is primarily women, and most of the products we make are daily essentials. We thought beard oil could be a daily essential if you are a bearded person, but, if you think about all the men who have a beard, the percentage of them using bard oil is probably 5% or less. That's a small percentage of people who have a lot of options.
What do you think about the possibility of bringing on a financial partner?
Eileen: We didn't get into this business thinking, "Let's just get this as big as we can." It's always been our intention to create a farm and a business and, now, grow a brand. Work-life balance has become cliché, but we still want to believe in that. There has been a lot of times where we had the opportunity to push it, make it huge and sell it. That would defeat the whole purpose of why we started it, and it's not what we would want. We love our life out here. It's exactly what we wanted.