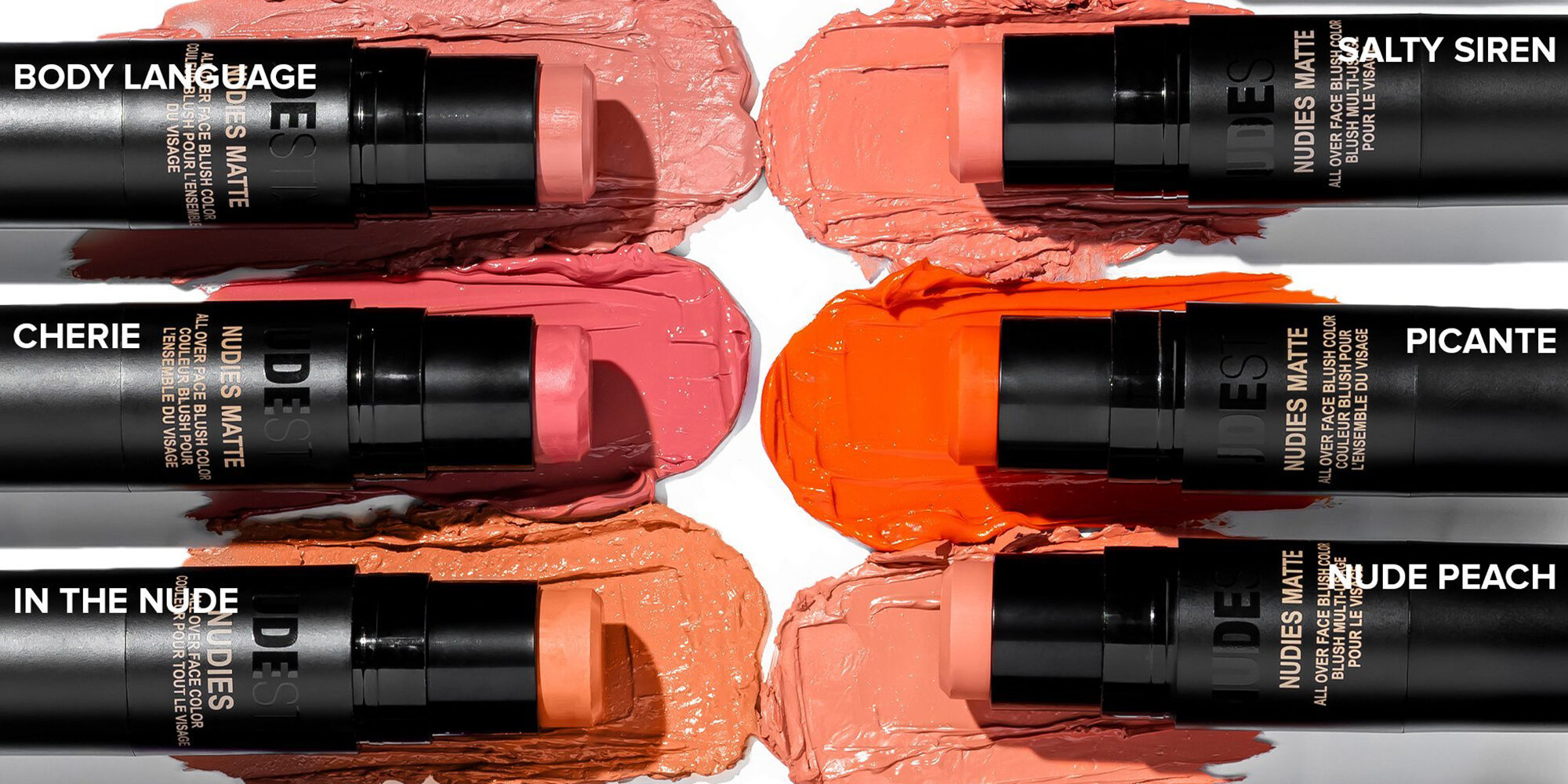 Makeup Experts From Nudestix, Rare Beauty And Ace Beauté On Social Media, Subscription Boxes And Virtual Try-On Tools
Over the last few years, the skincare category has been the beauty industry's growth engine, a development accelerated by pandemic-stoked quarantines and mask mandates, but the makeup category has been rallying. In the third quarter, prestige makeup sales increased 24%, according to The NPD Group.
With makeup possibly poised for a strong run, Beauty Independent tapped three experts in the makeup segment—Taylor Frankel, co-founder and chief brand officer of Nudestix, Niye Aniekan-Attang, founder of Ace Beauté, and Joyce Kim, chief product officer at Rare Beauty, for last Wednesday's In Conversation webinar to discuss subscription boxes, their approaches to creating content that strikes a chord on various social media platforms, and the impacts of digital tools on selling cosmetics online. 
SOCIAL MEDIA Content Creation
Instagram and TikTok are both critical for beauty brands looking to target younger consumers, but the apps serve very different purposes and replicating content across them isn't advised. Kim suggests Instagram should house carefully curated branded content focused on storytelling and education whereas TikTok is a better avenue for lighthearted, fast-paced and entertaining videos aimed at generating brand awareness. 
"TikTok has just exploded, where we can be engaging authentically and directly. It's way more playful and off the cuff," she said. She noted TikTok reviews can drive sales and impulse purchases. Rare Beauty's Soft Pinch blush has become an unexpected bestseller thanks to rave reviews on the app.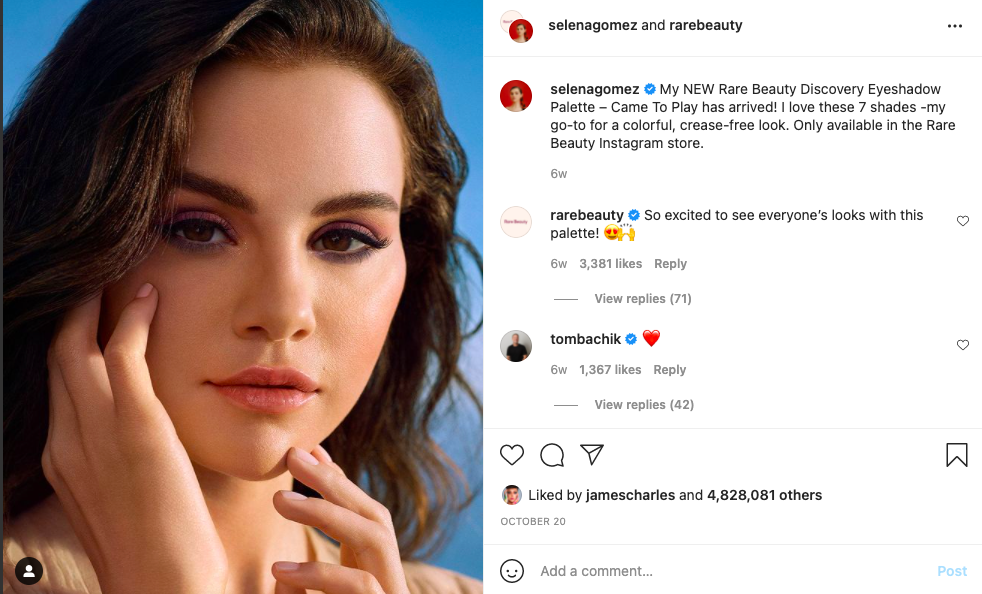 Instagram's shoppable integrations make it easier to track conversion metrics than is possible on other social media networks, but organic reach and engagement are becoming harder to come by on the app. Frankel recommended startups interested in virality turn to TikTok. She said, "What's so beautiful about TikTok is that, instead of your content only being seen by your followers, it can actually become explosive and be shared to the For You page where millions of people can see your content."
An organic review by TikToker Mikayla Nogueira sent sales of Nudestix's Cream Concealer soaring. The video was viewed more than 736,000 times. TikTok content has the benefit of a relatively long shelf life because of practices like duets or "stitches" where creators comment on a previous video. The downside to authentic content produced for TikTok is that it can be difficult to recreate or reuse for paid advertising.
"We actually bought that piece of content [from Nogueira] to use as a paid ad after it went live, and it didn't really perform, and we paid for additional content outside of the concealer, and it didn't perform as much," said Frankel. She mentioned Nudestix will prioritize organic influencer opportunities over paid advertisements in 2022.
Rare Beauty founder Selena Gomez is among the most-followed people on social media. The actor and singer has 276 million Instagram followers, but Kim said she's cautious not to push loads of promotional content out to her audience. Rather, she sticks to quality over quantity.
"From a branding perspective, it wouldn't be authentic for her to just be constantly, for lack of better words, slinging posts for Rare all the time," said Kim. The star famously deleted social media apps from her phone and is an outspoken mental health advocate who has highlighted the effects social media has had on her mental health in the past.
Kim said Rare Beauty builds an engaged community on social media by distributing content with intent and transparency. "It comes down to authenticity," emphasized Kim. She continued, "The beauty audience is more skeptical than they've ever been of what content is out there. Their bullshit meter is high. They know when something is a paid ad or if something is an inauthentic review."
Subscription Boxes
Ace Beauté scored its first major retail partnership in October with Ulta Beauty. The retailer is carrying three of the brand's fake lash styles and nine of its recently released magnetic styles online. Prior to its launch at Ulta, the cosmetics brand best known for its punchy eyeshadow pigments and palettes made inroads with consumers through subscription box services like Boxycharm.
Subscription box sales soared during the pandemic and, while the model faces challenges as consumers return to brick-and-more stores, it's likely to remain an attractive avenue for brands to get their products in front of beauty enthusiasts. "They have the numbers, so it introduces a lot of people to your brand," said Aniekan-Attang. 
Subscription box services can be tricky for indie beauty brands to navigate due to their large purchase orders and tight margins. Ace Beauté has generated close to a million items for subscription boxes. Aniekan-Attang advised brands to place hero items in boxes rather than smatterings of products in order to encourage follow-up purchases.
Aniekan-Attang discovered it was harder to convert subscription users into brand purchasers via the brand's e-commerce website if Ace Beauté offered a range of products. "They're thinking, 'I got five products for $35 [in the box], but here I am on your website, I'm trying to buy one product for almost that same cost,'" she explained. "But, if they know that good product, that hero, they're more willing to come to your brand and give you a chance."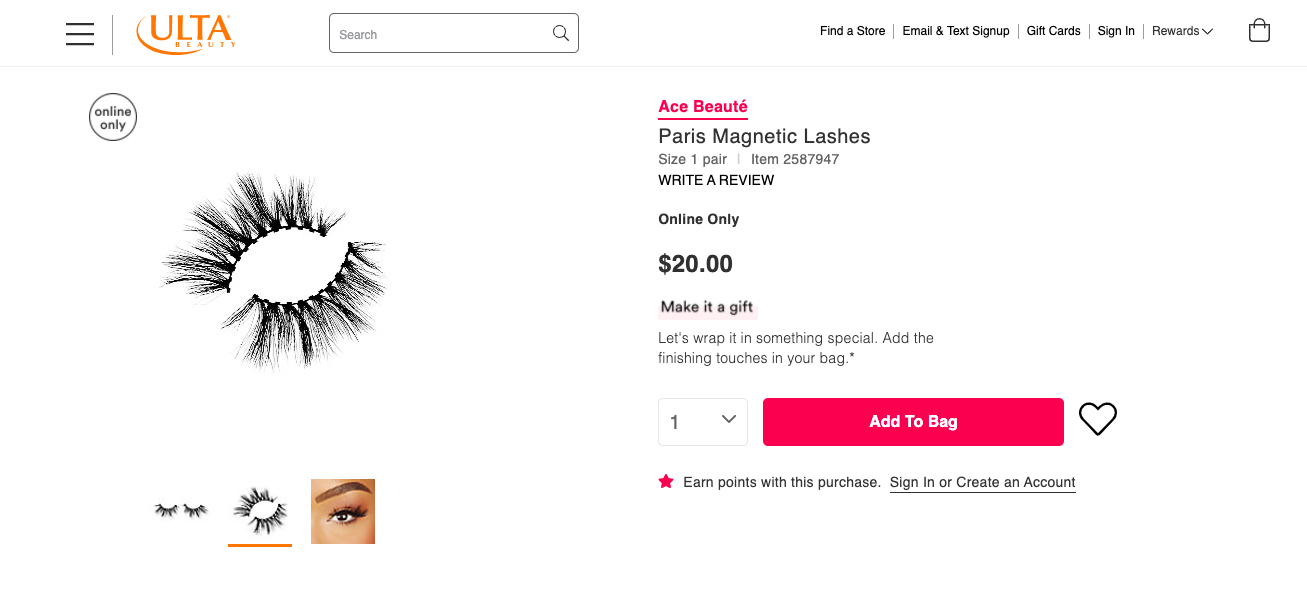 Aniekan-Attang underscored a special or limited-edition product can be subscription box gold. She said, "Creating that exclusive product where you only have a limited amount on your website is good because we do see a lot of people come back as return customers saying, 'I got this product, and I want to buy it for my cousin, my best friend or I need a backup.'"
Product Launches 
Brands should proceed with caution when trying to create products specifically for social media pizzazz. Kim said products should stay tethered to a brand's objective. Aniekan-Attang said brands should turn to social media to engage with audiences and harness feedback to inform new products. Ace Beauté's product release timeline is generally quarterly, but it will occasionally release an item fueled by consumer feedback that's not tied to its typical product release timeline. 
For example, Ace Beauté recently launched a green eyeshadow palette that sold out quickly. The brand will be expanding the shades in its next release grounded in consumer feedback. Ace Beauté is also planning to release wet-looking options in addition to powder-based formulas in the coming year as a result of the aesthetic's traction online with influencers and celebrities.
Frankel said it's important for brands to fill gaps in their assortments or improve existing products. She highlighted cleaner ingredient decks and sustainable packaging as examples of brands improving their products. Kim counseled brands not to chase newness for the sake of pumping out products. She's keen on concentrating on a few products that have heavy marketing support.
Before Rare Beauty, Kim spent nearly eight years in product development at makeup brand NYX Cosmetics, which flooded the market with a staggering 600 products a year. She said the "newness-all-the-time" approach causes consumer confusion and leads to launches becoming lost. By contrast, Rare Beauty is honing in on select hero product launches a year and ensuring an arsenal of marketing efforts can be deployed to propel the launches.
"This gives you time to work on the story," said Kim. "Doing these smaller launches with purpose and with really great intent and time behind it really lets you connect with the community in a deeper, more meaningful way." At Rare Beauty, which isn't straying from multiuse products, Kim predicts consumers are ready to embrace color once again. "Everyone's pretty excited for that," she said.
TRY-On Technologies 
Augmented reality (AR) and artificial intelligence (AI) technologies have been embraced by cosmetics brands attempting to facilitate virtual try-on and elevate online shopping experiences. Kim and Aniekan-Attang feel virtual try-on hasn't been perfected, however, and the brick-and-mortar experience can't be replicated. They're holding off on using the technology. 
On the other hand, Nudestix saw a lift in its business after incorporating the company Perfect Corp.'s AR technology at the outset of the pandemic. "Honestly, we felt like we had no other choice but to do that because, in a matter of a month, over a thousand points of our distribution had shut down," said Frankel. She conceded there's no replacement for shopping for makeup at physical locations, but Nudestix has been happy with the return on its investment from Perfect Corp.'s AR tool. 
On average, virtual try-on tools are reported to increase conversions by up to five times and increase average order values by over 7%. They also reduce returns by up to 50%. Blush has been the most popular product to try on through Nudestix's virtual try-on tool followed by eyeshadow and lip color. Nudetix will amplify its investment in AR technologies in 2022.
"We're also working with platforms like Snapchat going into next year on their AR filters because they're integrating shoppable filters on their platform, and I do foresee other social platforms doing the same, even TikTok," said Frankel. "People are using these filters all the time on Instagram. So, for a big campaign, it would be amazing to try on a collection and be able to buy it right then and there on your social media."