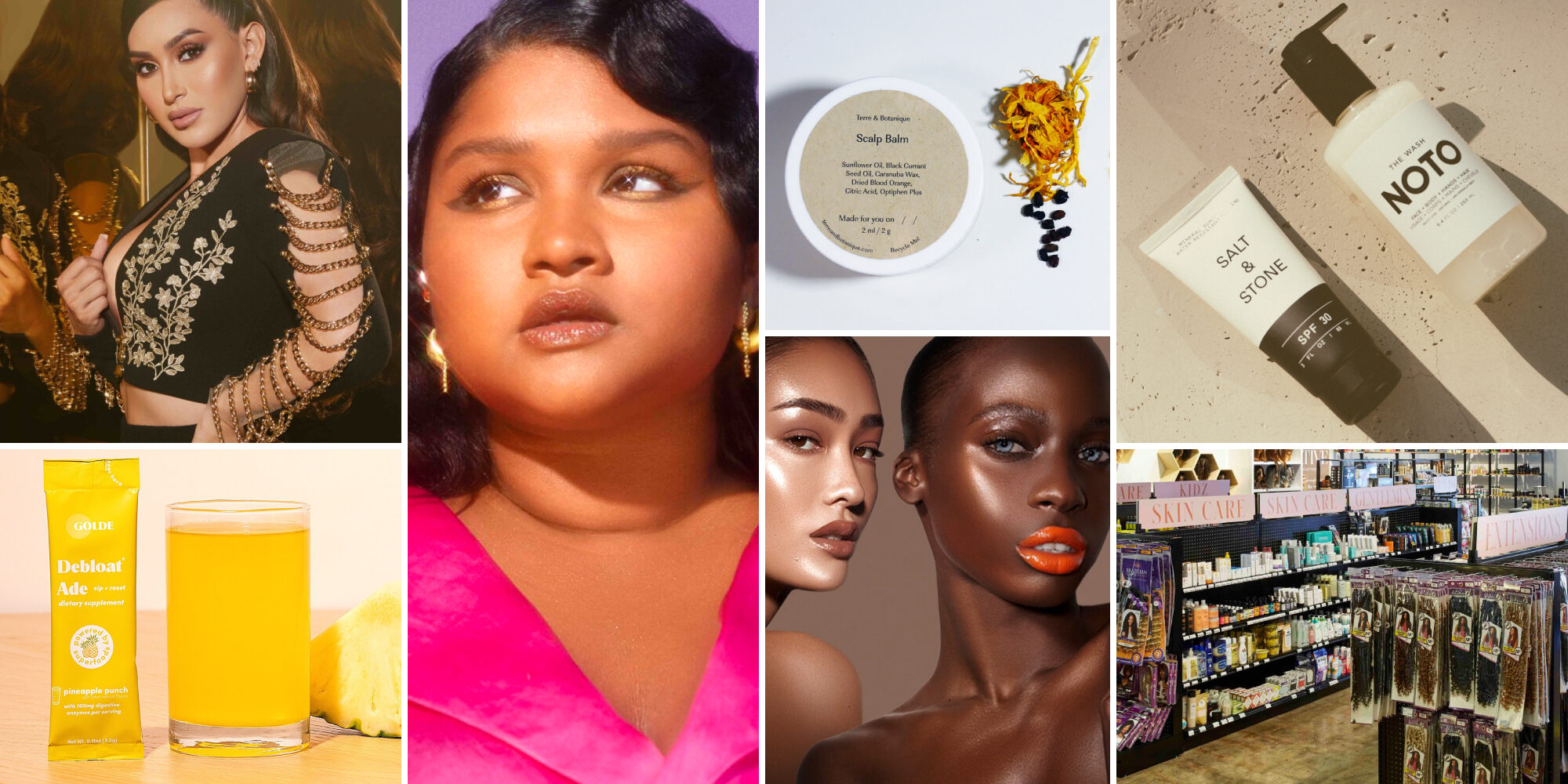 Meet Beauty Independent's New Editor Taylor Bryant
Like many beauty brands, Indie Beauty Media Group, parent company of Beauty Independent, had to make a hard pivot when the pandemic hit. The robust trade show schedule that supported it came to a jarring halt, and the company doubled down on content creation. Over the past three three months, Beauty Independent's unique visitors per month jumped 40% from the same stretch the year before. In March alone, UVPMs were up 64% from a year ago. The increases have been
driven by our internal focus and the beauty industry's hunger for information during a period of tremendous challenges. While the pandemic is hopefully easing, our focus on content relevant to beauty entrepreneurs is only increasing. At a time when consumers, retailers and conglomerates are hunting for newness and purpose, we feel we are distinctly situated to identify the startups, trends and business dynamics that are now shaping and will continue to shape the indie beauty market going forward. 
To help us stay on top of it all, Taylor Bryant has joined Beauty Independent's editorial staff. Bryant, who holds a magazine journalism degree from Syracuse University, started her writing career at Refinery29, where she was beauty news editor and got introduced to covering the beauty industry. From there, she went on to be a senior editor at Nylon and delved into everything from why perfume commercials are so weird to
millennials' obsession with houseplants. After leaving Nylon, Bryant moved to England and became a freelancer. Her work has appeared in Glamour, Teen Vogue, Vox, Billboard, Fashionista and Beauty Independent. Now back in the United States, Bryant is a very welcome addition to Beauty Independent. As she takes this step, we decided to talk to her about her path to journalism, subject area interests, favorite articles, public relations pet peeves, beauty routine and professional goals. 
How did you get interested in journalism?
My interest in journalism started in college. I went to Syracuse undecided. I had no idea what I wanted to do going into school. Writing was something I was really anxious about because I didn't think I was very good. I actually took a pre-college writing course because I was afraid that my high school didn't prepare me enough to write college papers. I also took intro to writing my first year, and I ended up doing really well in it.
My freshman year roommate was interested in Newhouse, the journalism and communications school at Syracuse. I had no idea it was ranked so high. That's not why I picked Syracuse at all. I thought the campus was nice, and it was far enough away from where I grew up in New Jersey. I ended up going to a meeting held by Ed2010 at Newhouse with Zandile Blay, a former fashion editor at Essence. I had always been a big magazine reader growing up, but I never realized it was something you could pursue as a job. Going to that meeting, I realized it was, and that's what I wanted my major to be, so I transferred into Newhouse my sophomore year.
What aspects of the beauty industry do you most enjoy covering? 
Definitely sustainability. It's a really interesting time for climate conversations across industries. Especially in indie beauty, the founders that I've spoken to are really passionate about trying to do better in that department. That's really lovely to see happen in real time. In the past couple of years, people are waking up to the impacts of individual carbon footprints as well as huge companies that have kind of ruined our environment. I think it'll be really interesting to document and report on how the beauty industry specifically is going to try to improve on their packaging, their ingredients, how they source their ingredients, their manufacturing, etc.
It's obviously a very convoluted topic, and people are learning as they go, but there's more of a sense of urgency now more than I've seen in the past seven years since I've been writing about beauty. Obviously, "clean" is a buzzword as are "sustainable" and "eco-friendly." It will be interesting to parse through those topics and see what is actually working, and what is greenwashing. 
I like talking to people as they figure out what is best and not as best. One of the stories I really loved doing was about the perfume brand Abel that had to backtrack on a sustainable effort to reduce plastic because their packaging was getting messed up. People are owning up to the fact that they are just trying their best. It's not going to be perfect all the time. It's terrific when people are willing to talk about their struggles and pain points.
Also, documenting founders of color and multicultural founders is a passion of mine. In the past year, with the pandemic, but also with George Floyd's death, a lot of eyes are on Black beauty founders and women of color in general, and people are recognizing more than ever that it's a category that people haven't paid attention to or haven't focused on that much. It's really empowering to see all of these Black founders taking charge and not waiting for bigger companies to cater to our needs to make foundations for all Black skin tones or make products that actually work for our hair type. We're stepping up and doing that on our own. 
Fenty Beauty and Rihanna, that was a big wake-up call for the industry, like the natural hair movement was a big wake-up call. It seems like every mainstream brand now has come out with a curl. Covering that growing category has been really interesting, and I plan to continue to do that, report on the growth, see how it changes and, hopefully, how the industry as a whole improves. 
What are stories you've written that you're especially proud of? 
Almost a year ago, I did a story for Glamour that was exploring The CROWN Act. It involved me speaking to a handful of politicians who were really essential in getting The CROWN Act passed in their states. They spoke to the importance of The CROWN Act, of recognizing hair discrimination and how that can impact Black women in their career and even younger Black women growing up, how that can impact their self-esteem and touching on all of the incidents that have happened in schools where kids have been sent home for wearing braids or having their hair natural. That can really impact their education and work. It's compounded. It's not just hair, it's deeper. 
With beauty, I like that there are so many different angles you can take: pop culture, science, efficacy, sustainability. There's a gamut of approaches. Politics wasn't an angle that I had really explored, but it was really interesting to me. 
I also really liked a story that I did for Beauty Independent about Black beauty supply stores and how, historically, the majority of them have been run by Korean individuals. That tide is shifting a bit. There have been a lot of Black women, who are 90% of the people who shop in these stores, swooping in, starting their own stores and making it a more friendly environment because it hasn't always been that way. I've grown up going to these stores. I've seen the environment firsthand, so it's interesting to see the shift happen in my lifetime and see how important it is to keep the Black dollar in the community. 
This isn't beauty-related, but I wrote a story a couple of years ago about the costumes from "Frozen 2" and how the team at Disney manages to make them look so life-like. I'd done a couple of stories already about the costume designers behind different movies and television shows before—from "Killing Eve" to "Black Panther"—but animation is obviously a whole other beast and a lot more complicated. I've found that I really enjoy highlighting the people behind the scenes who might not get as much credit, but are doing really interesting work.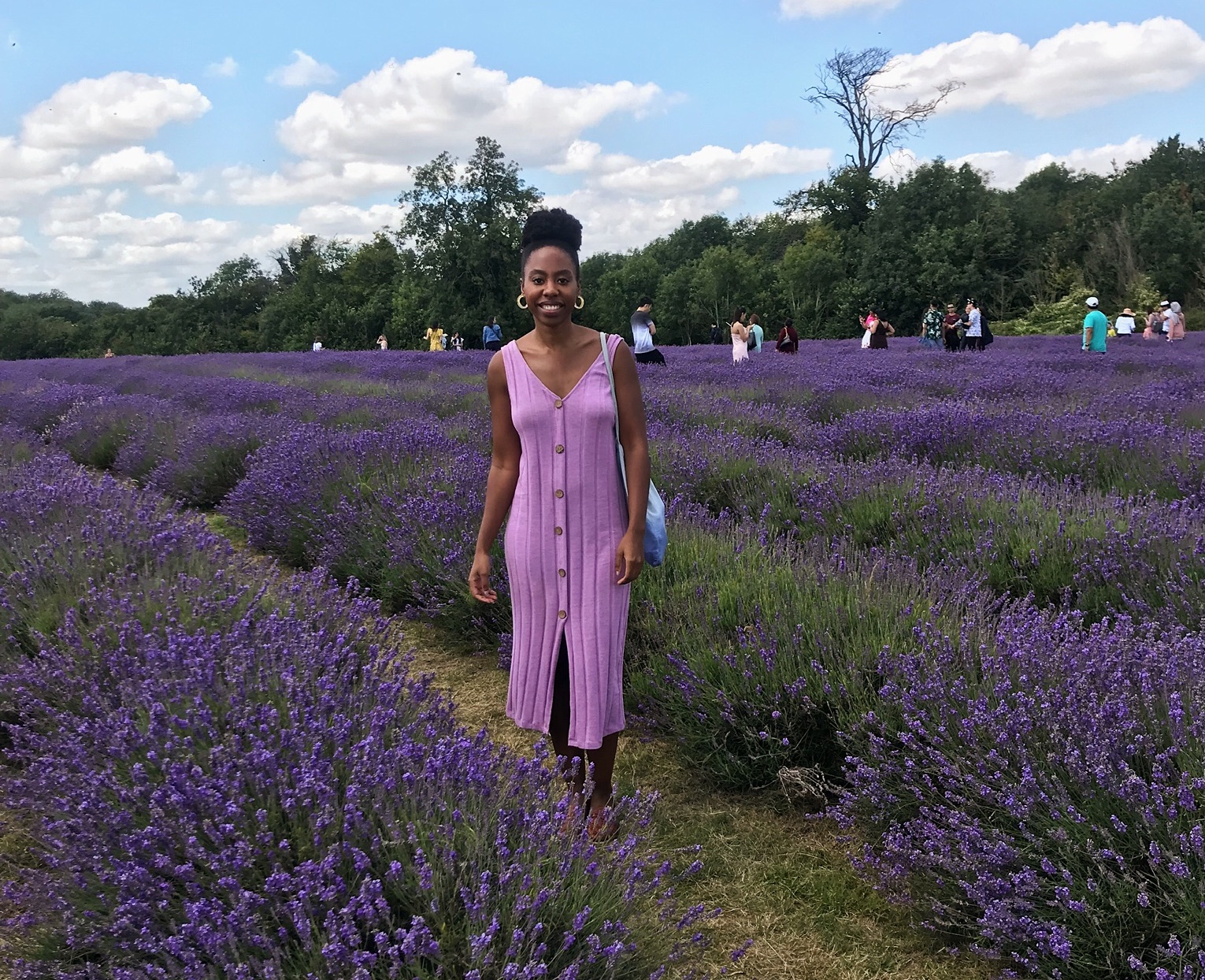 What are recent product launches that have impressed you?
I swear by Benefit's They're Real mascara, and the brand recently came out with a new iteration that uses "magnetic technology." I'm not exactly sure what that means or how it works, I just know that my lashes are the longest and happiest they've been. I also just started using and am really loving the hair care brand 4C Only. It caters to women with tighter curl textures who often go overlooked by other companies. It's a launch that's overdue and much needed.
How has COVID-19 affected your beauty routine, and what are you looking forward to beauty-wise as it wanes? 
I had an interesting introduction to beauty. I had tunnel vision for fashion initially, and the beauty industry wasn't top of mind for me. So, for my first introduction to be in the trenches was with Refinery29 as a beauty assistant. I was learning as I went along. You get a million products, and you feel like you need to try everything. Prior to that, I didn't really have a set skincare routine. I was still using St. Ives' Peach Scrub religiously.
I had cases of product that I would bring home and give to friends and family members and then when I moved to London, obviously, you can't bring all of those products with you. It really forced me to fine-tune my routine and figure out what the essentials are that I really need and what works for me. That was definitely the moment that I tapered down my beauty routine, and that's been pretty consistent since then, keeping things simple and my routine down to like five products. 
I've always been a mask lover. I will never stop being a mask lover. That's probably the product that I have the most of, but, for the most part, I try to stick to just a cleanser, serum, moisturizer. Maybe an acid in there once in a while. Over the past year, I have really realized that less can be more. You don't need a million products that do the same thing. 
I've also been paying more attention to who I'm giving my money to, what brands I'm supporting and what their mission is. That's definitely something that I've taken away from Beauty Independent, is speaking to these founders and realizing how passionate they are, learning about their backstories and their missions. It's really nice to be able to put a face to a brand and know that love went into that product, and that there's science and actual thought versus a machine doling out these millions of products with no thought going into them.
A week ago, I got my eyebrows threaded for the first time in like a year. That's definitely a self-care treat for me. I feel more like myself, more put together and presentable. Also, I'm looking forward to the nail salon. I've been to the hair salon a couple of times during the pandemic, but nails are a lot more intimate. I'd like to get back to that. Hopefully, when I get the vaccine, I'll feel safer to enter those spaces. 
What pet peeves do you have about the ways you are pitched?
A lot of it is very generic. It's not tailored to the publication necessarily. It's just about trying to get word out about a brand, which is fine, but it doesn't feel personable or personalized. I worked in PR for a couple of months—and I absolutely hated it—so I also know it's hard for the PR professionals with the demands placed on them by brands.
Beauty PR isn't the worst though. When I was at Nylon, I started writing about music, and music PR is 10 times worse than beauty PR. It's so persistent. Music PR people follow up within a couple of hours versus a week. They wouldn't know anything about the publication and what we covered. It's important to do the research and recognize that editors are receiving a million emails a day, and they are not always going to get back to you. It's nothing personal. It's just that what you are pitching may not pertain to anything they are working on.
What goals do you have for your new role?
I want to learn more about business reporting and writing. BI was my first introduction to that side of journalism and reporting, asking people about revenues and how much it costs to start a business. I think people really want to know that, especially BI's readers. Obviously, not everyone likes to talk about money, but it's important. I want to learn more about the industry of beauty. A lot of my stories at Refinery29 were about product launches and consumer trends, but I want to dive into the inner workings of the industry and investments. Those are the stories that interest me most. I like hearing founders' stories and the reasons why they started their brands.
I don't think I'm very good at editing. Well, I'm good at editing myself, but not other people, and I want to be able to do more of that and bring in writers, when we have the budget to do so, to showcase more voices. There are obviously a lot of people who love beauty and have interesting perspectives that they could bring to BI.