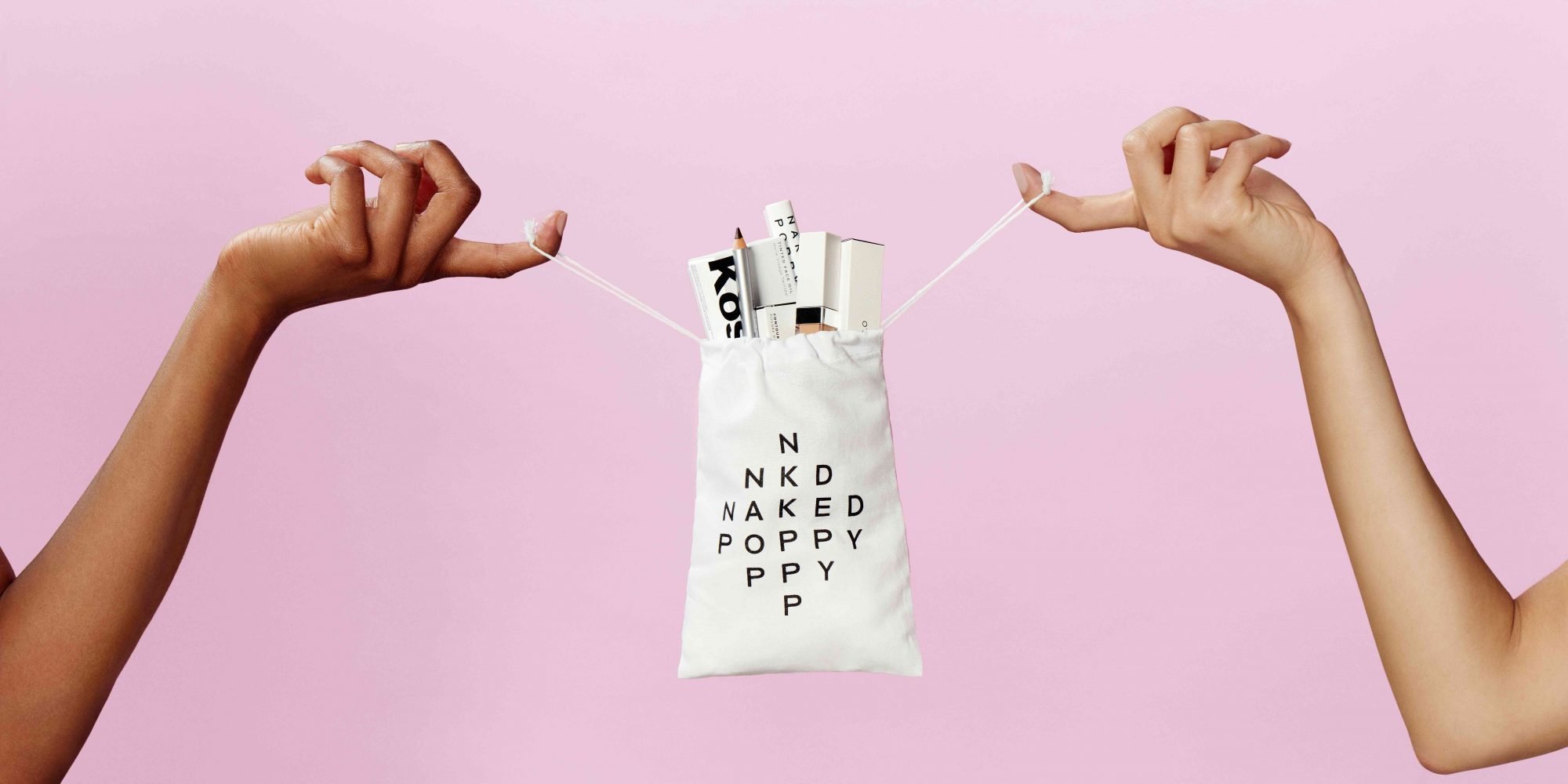 NakedPoppy Scores $4M For Clean Beauty Curation And AI-Driven Product Recommendations
Clean indie beauty brands have a new platform to help them get into consumers' hands.
Created by Jaleh Bisharat and Kimberly Shenk, NakedPoppy is a curated website for busy women without the time or inclination to stroll store aisles in search of clean beauty products. Its assortment of makeup, tools and skincare spans 400 stockkeeping units from brands including Antonym, Jenny Patinkin, Lily Lolo, Suntegrity, Kari Gran, Ere Perez, RMS Beauty, Rituel de Fille and Vapour.
Product prices range from $8 to $55, with most items retailing for less than $25. Although NakedPoppy officially launched Monday, it's been live for over a year, and its early sales have more than double expectations, according to Bisharat. The site is a passion project for her and Shenk, who are fastidious about their makeup products and have spent years looking for natural options that aren't crunchy.
The pair has put in place a rigorous process for brands desiring to make NakedPoppy's cut. "We love new brands and the best way to get into our assortment is to be genuinely clean and to be as performant as or better than traditional makeup," says Bisharat. "Some brands have approached us by emailing. In other cases, we already know the companies because they are personal favorites."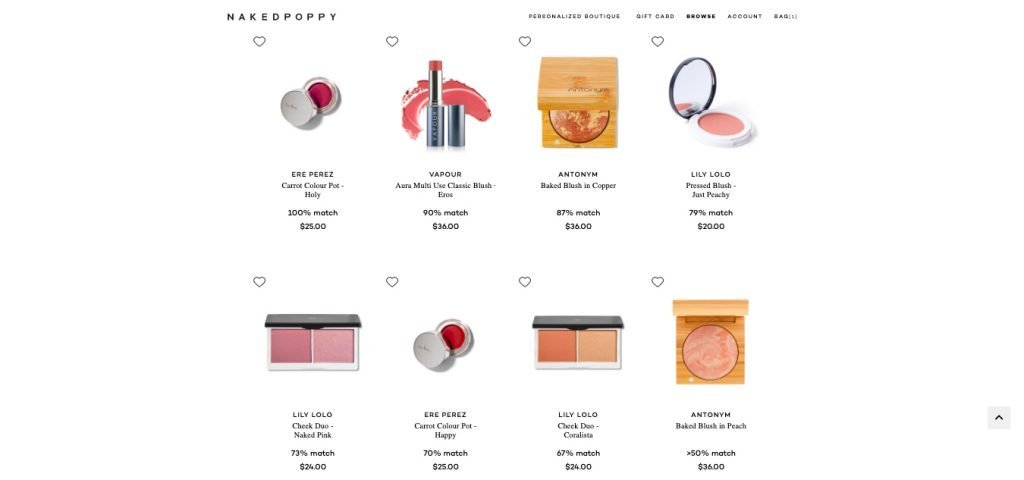 Emboldened by its initial success, NakedPoppy is on the prowl for additional sustainable, ethically-made and cruelty-free products formulated without harmful chemicals to satisfy the demands of women seeking clean beauty, but confused by the term. "We did research, and seven out of 10 women can't discern what is clean and what isn't," shares Bisharat, noting that NakedPoppy's core customers don't have excess minutes to do in-depth research on ingredient decks. The e-tailer does the research for them.
There's a full-time clean beauty chemist on staff who, along with her team, reviews every single ingredient in the products considered to ensure they are free of chemicals known or suspected to be harmful. On top of the ingredient reviews, NakedPoppy confirms products are cruelty-free, and that brands are committed to environmental stewardship and good manufacturing practices.
"We want women to enjoy clean products that make them look and feel even better than what they use now."
"Once she [the chemist] clears the product, we work with makeup artists to make sure it will work beautifully," says Bisharat. "We want women to enjoy clean products that make them look and feel even better than what they use now."
Out of about 82,000 chemicals registered in the United States, about 12,500 are available for use in personal care products. NakedPoppy's pool of scientifically-screened, allowable clean ingredients has fewer than 700. Bisharat explains that many consumers assume the U.S. Food and Drug Administration protects them. "That isn't the case and, when one ingredient comes under scrutiny, many formulators just substitute an equally questionable one," she says, mentioning that the European Union bans upward of 1,300 known or suspected toxins while the U.S. restricts 30.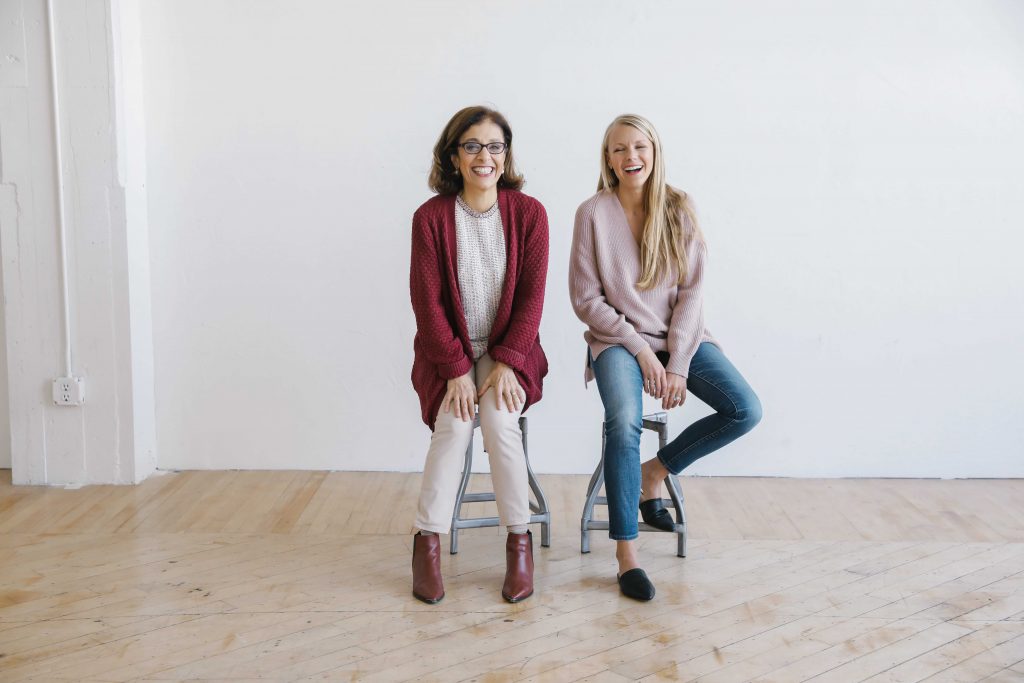 Without the opportunity to touch and sample products, NakedPoppy guides shoppers to find the right products for them by using an online assessment with a questionnaire and photos of the inside of their arms for shade matching. The platform's personalization algorithm accounts for a wide range of considerations such as skin type, skin color, skin undertone, age, eye color, hair color, allergies, sensitivities and beauty goals.
"Customers shouldn't have to waste time wading through products that won't work for them, wondering which shade best suits them," says Shenk. NakedPoppy provides a score to indicate the degree to which a product is an ideal fit. For example, a product with a 99% score would be better for a customer's skin, coloring, age and other traits than a product with a 60% score.
"Customers shouldn't have to waste time wading through products that won't work for them."
Merchandising harnessing NakedPoppy's patent-pending technology is accomplished in two ways: once a product is factored into its algorithm, it appears in a customer's personalized boutique as a perfect pick based on characteristics that match the customer's needs. The site's AI-driven engine, developed with makeups artists and clean beauty experts, factors in products' hues, finishes and ingredients. Also, each product has its own page where shoppers can click to learn about the product and the brand behind it.
NakedPoppy produces its own products when it detects a gap in the clean beauty market. The company is starting with a liquid eyeliner called Clean Liquid Eyeliner. Describing the eyeliner's formula as "squeaky clean," Bisharat says it glides on smoothly, yet provides extra edit time for corrections. Ophthalmologically-tested and approved for sensitive eyes, cruelty-free and vegan eyeliner retails for $18. NakedPoppy tested the product with 84 women who reported it was long-lasting with no trade-offs from conventional beauty eyeliners. The founders don't rule out future homegrown brands.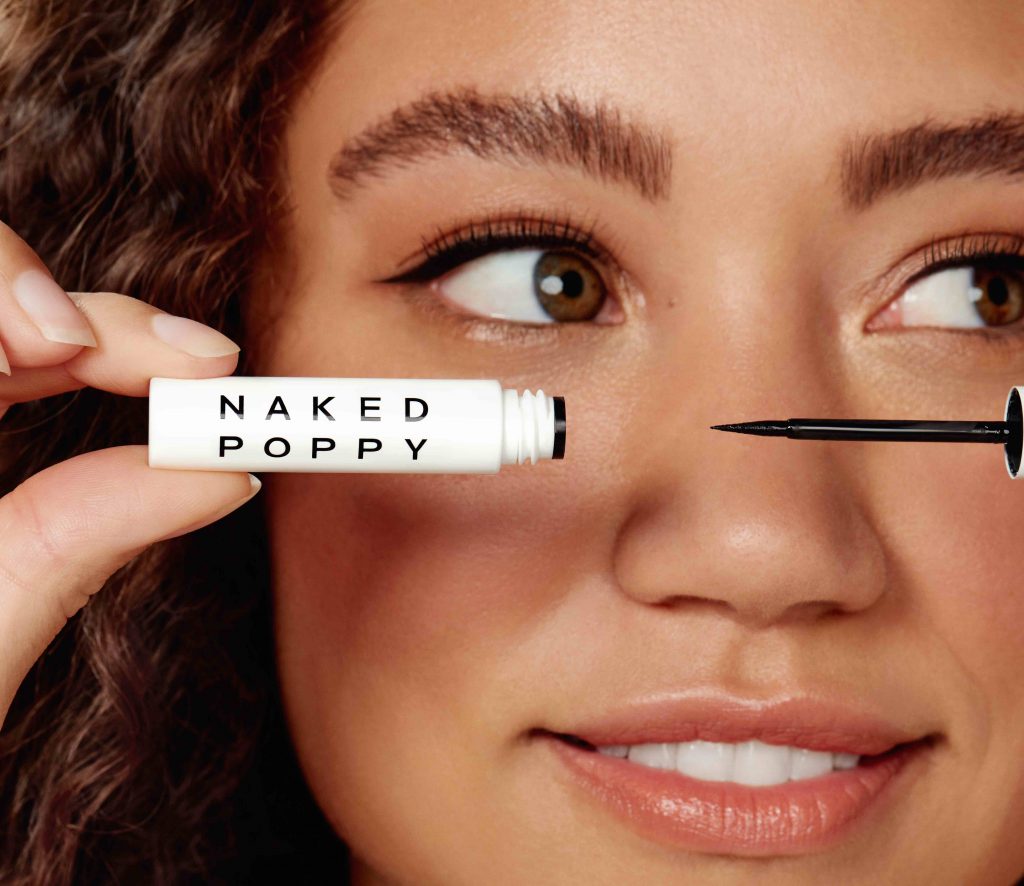 Bisharat and Shenk come with impressive pedigrees that were an advantage in fundraising. Their concept has secured $4 million in venture capital. Among the investors are Cowboy Ventures, Felicis Ventures, Khosla Ventures, Maveron, Polaris Ventures and Slow Ventures. Bisharat previously served as vice president of marketing for Amazon, followed by top marketing roles at OpenTable, Jawbone, Up Work and Eventbrite. Bisharat met Shenk at Eventbrite, where Shenk spearheaded the data sciences division.
The investors are betting NakedPoppy will set the bar for clean beauty. "We see enormous potential for NakedPoppy as every category of personal care and beauty is being transformed with clean ingredients at its core," states Victoria Treyger, general partner at Felicis Ventures, in a release. "NakedPoppy combines the highest standard for clean beauty with the curated personalized shopping experience that delivers recommendations like we've never seen before."