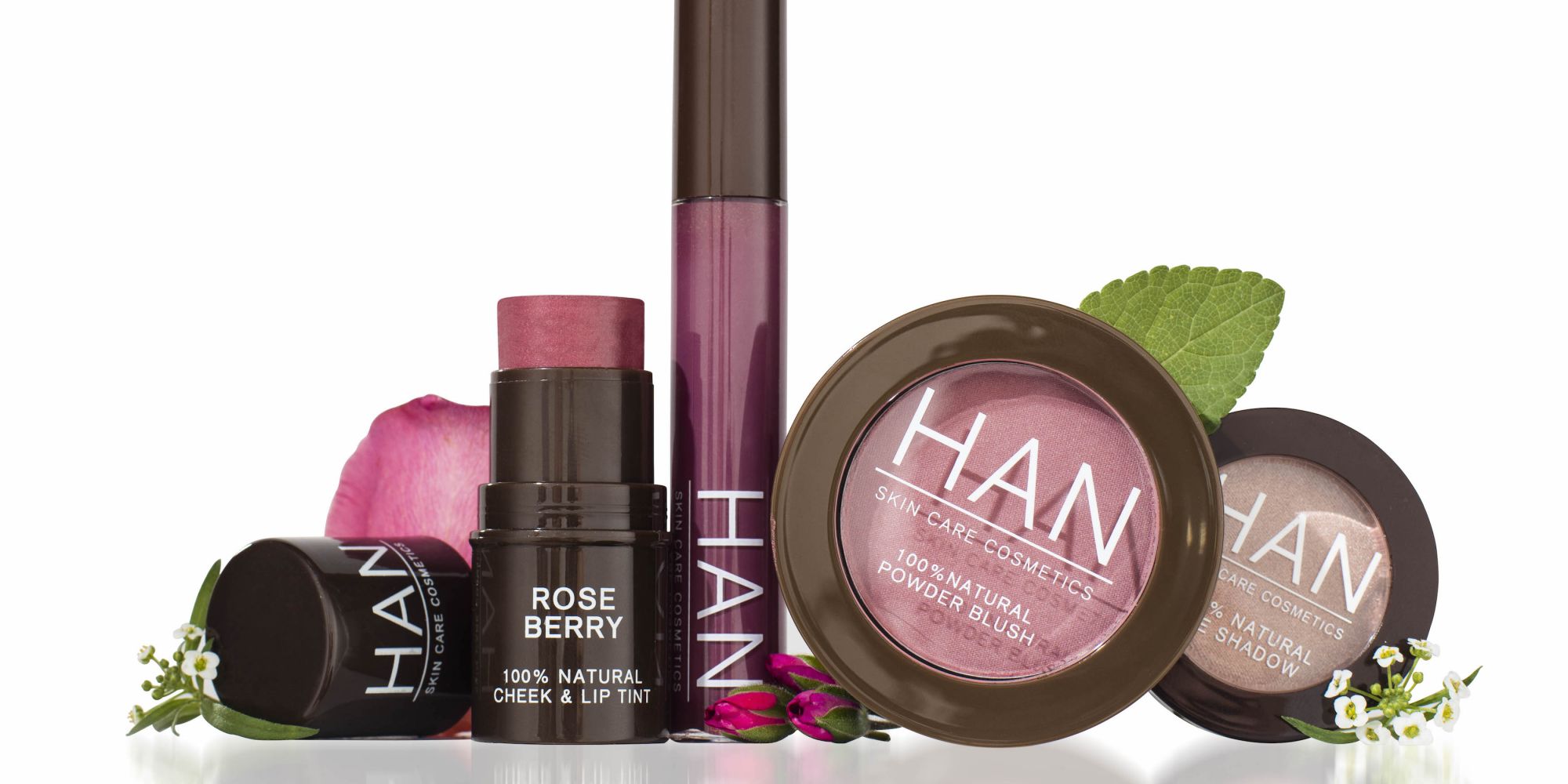 Natural Makeup Costing You An Arm And A Leg? HAN Skin Care Cosmetics Is An Affordable Option
Unfair or not, natural makeup has a reputation of being only for people with lots of money to spare. HAN Skin Care Cosmetics wants to prove it can be universal. "You don't have to pay expensive prices these days for high-performance natural makeup," says Susan Wong, founder of the brand selling cosmetics products topping out at $18. "We offer prestige performance without the prestige prices." HAN Skin Care Cosmetics' value proposition and ingredient decks filled with buzzy skincare compounds have helped its sales climb up to 300% annually, and products spread from the U.S., where they're available at Credo, to several international markets. Beauty Independent spoke with Wong about assessing distributors, going on Amazon, coping with product delays, the joys of a snazzy label printer and inventory management system, and the importance of supply-chain transparency.
What were you doing before HAN Skin Care Cosmetics?
I was in a very different industry. I was working in investment, and I did that for 11 years. Before that, I had beauty experience working at Sephora, where I started in skincare and learned about ingredients. I moved over to color for just a few months. I had a great opportunity to learn about the best of both worlds. After that, I was a brand manager at Philosophy. That was in my much younger years. After college, I took the typical path into finance.
It wasn't until I was pregnant that I had my aha moment. When I was pregnant, I was looking for safer, healthier, non-toxic makeup that was good for your skin and reasonably priced. Back then, seven years ago, natural makeup was few and far between, especially compared to skincare and body care. Tarte was seen as the gold standard for natural makeup. It's controversial when it comes to natural marketing claims, and I wouldn't say it's affordable. I think their average prices are around $25 to $35.
Because I couldn't find natural makeup at attainable prices, I thought there was a void in the market. I felt I couldn't be the only one looking for products like that. It was my mission to create a beautiful line of high-performance natural makeup at reasonable prices infused with skincare ingredients. Everything in the line is between $15 and $18. We really debunk the myth that you have to pay prestige prices to get prestige performance with natural makeup. Maybe that myth was true years and years ago, but there has been so much advancement and development, and there is much more demand for truly natural products.
When did the brand launch?
It launched in 2015. The concept came to me in 2011, when I was pregnant, but it took a while because I wasn't focusing on the business when I had my baby. The idea was there and, when I had time to get back to my senses and become myself again, I went back to it and spent two to three years in product development. I was working full-time for at least a few months after I launched. I was a new mom, working full-time in a demanding position and working on my business at night. I made a lot of sacrifices and one was my health. It was so taxing. I came to a crossroads, and I knew I had to make a decision, so I took a leap of faith. I had to leave my corporate job if I really wanted to make this a legitimate business. I launched the brand in the summer of 2015 and, then, I left my job in the fall.
What was product development like, and how much did it cost to launch?
I had skincare ingredients in mind, and I worked with a chemist who had experience with natural and organic product development. I made sure that the products were made within my parameters and to my requirements. That wasn't difficult. What I found challenging was the minimums. I wanted unique products, and none of my products are private label. I think private label is actually a great offering. It's lower cost and lower minimums, but I wanted something completely my own. Fortunately, I had been in finance for 11 years at a good-paying job. I had capital that I had saved to launch the business. I invested $60,000 for the launch, but the investment didn't stop there. You are continually investing in your business to grow it.
What products did HAN start with?
I started with 16 SKUs across four categories: eyeshadows, blushes, cheek and lip tints, and lip gloss. They are very basic products that I wore every day. Especially as a new mom, I didn't have a lot of time to do a full face. I wanted something that was simple and very wearable.
What's the brand's hero product?
I would say there are two. One right now that's really hot is our Malibu Bronzer. It's matte, and there are not a lot of matte bronzers out there. The ingredients are very clean. It's talc-free. We use rice powder instead. It uses coconut powder, cocoa seed butter and cocoa absolute. It has a subtle scent from the real cocoa, and it produces a very believable tan. Another hero product of ours is the Rose Berry Cheek & Lip Tint. It's great for a wide age range. I know women in their 20s who love the product and women in their 60s who love the product because its creamy formula works better for mature skin than a powdered product.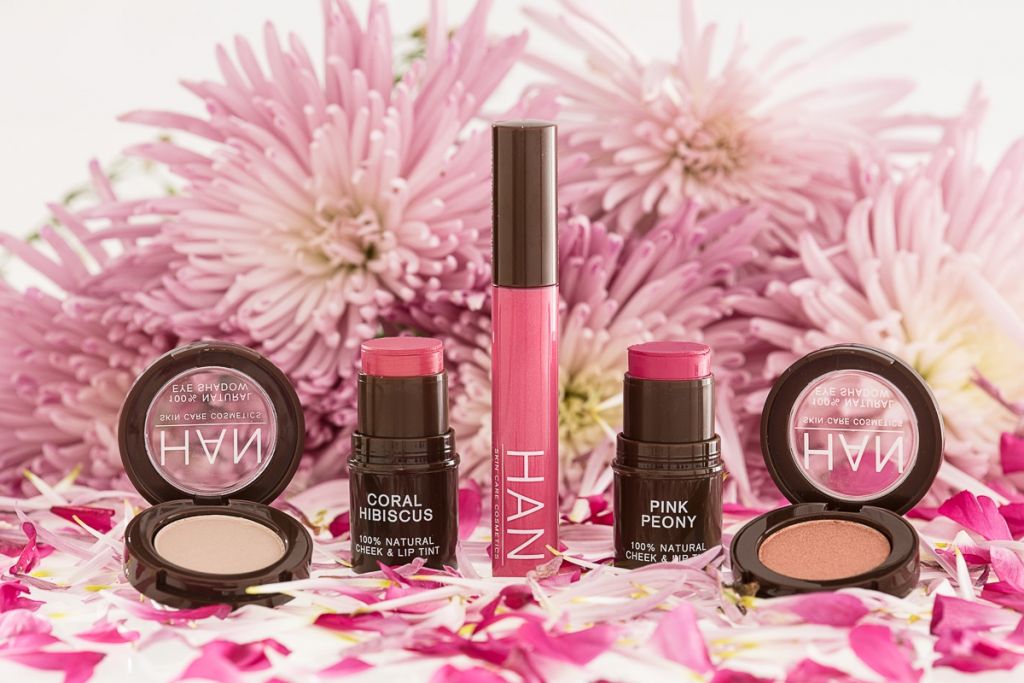 Who is the target consumer for HAN?
It's primarily women in their 20s to 60s who are educated and health-conscious. They're curious about ingredients and study them. They want to be informed. They don't pick up a product and take for granted that it's safe. When I launched the brand, I took a look at myself and thought, "I am who we are targeting." That still holds true today.
What is your target consumer asking more about today than they did when the brand launched?
I am finding there is demand for more transparency. It's not just about the ingredients, but it's about the supply chain. I've been demanding that transparency as well from my manufacturer. I think one of the challenges in this business is getting more information about ingredient suppliers. It can be confidential, and it's a low priority for them. As they [manufacturers] get more pressure, it's something they're going to have to be proactive about. I think it will be a requirement from their customers.
What was your distribution strategy out of the gate?
I wanted to focus on my own website out of the gate. That shifted within 18 months, and we secured distributors overseas. We were also in some stores in the U.S. For the overseas opportunity, I was pretty reactive. I would credit that opportunity to trade shows and having an online presence. Distributors found us through searches, trade show literature and having a booth. Outside of the U.S., we are in New Zealand, the Philippines, Thailand, Saudi Arabia, the U.A.E. and Brazil. We are working on Russia right now. In the U.S., a lot of it was through cold calling. I met with Annie [Jackson, co-founder of] Credo, and we are carried there. They picked us up in fall 2016.
How did you evaluate international distributors?
I did as much due diligence as I could. I searched on the internet for what to look for in a distributor, got on calls and met in person when possible. What was really challenging was the exporting aspect once you secured an order. You have to meet all the local product registration, labeling and packaging requirements. That's daunting because it's different for every market. We had a few distributors who were very well-versed in the requirements and volunteered to take them on.
I had an expensive lesson trying to export to Canada. A store said it's fine if you come, just do this and that to the label, and you can export here. I did exactly that, but my shipment got stuck at customs. It ended up being returned to me, and I had to eat the cost. You have to learn as much as you can before you export, going to the website of the country's FDA equivalent and getting as much information as you can from a distributor. There are local agencies that can help, too.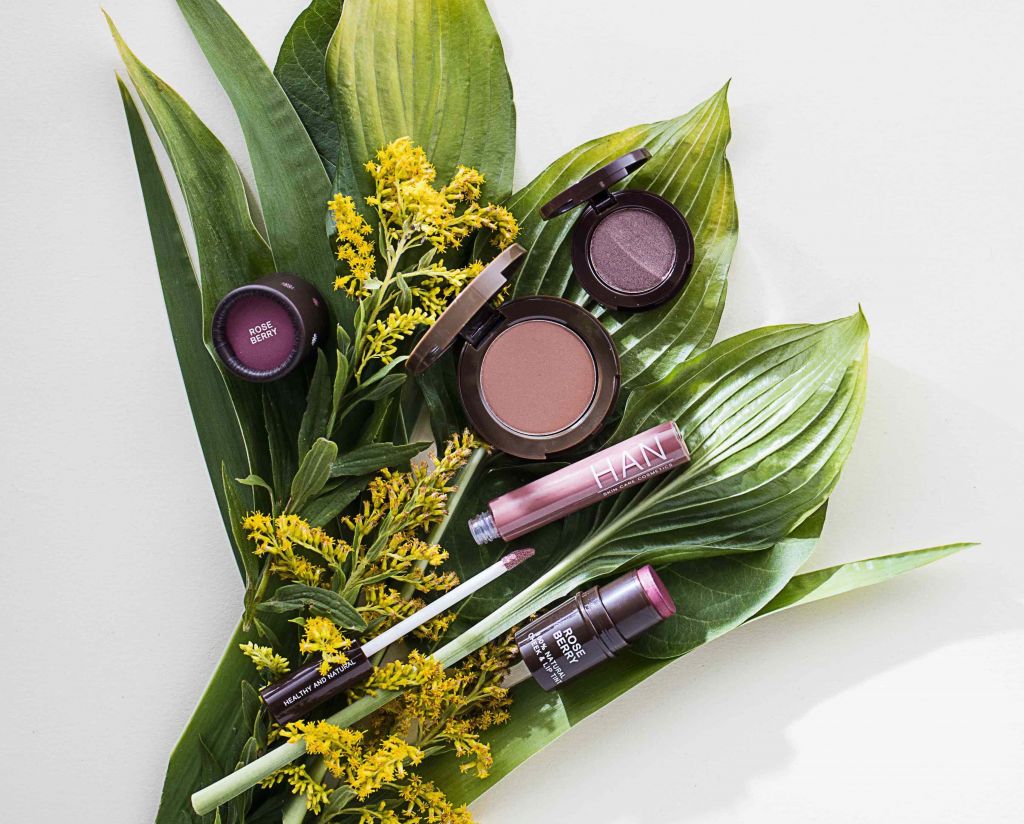 What's your approach to HAN's direct-to-consumer business today?
We are trying to have our own e-commerce be a bigger part of our business. It's less than 20% today. We are testing different advertising channels and trying to leverage Google Analytics. There is more opportunity on Instagram than Facebook, although we do still have customers on Facebook. Specific methods we are using include boosting posts as well as advertising.
When did the brand become profitable?
Within 18 months, and we were in the low six digits within that time. We have grown considerably on a revenue basis since reaching profitability. We have grown 200% to 300% per annum. As our numbers get bigger and bigger, that growth isn't sustainable. International has been driving the growth and continues to be a really great growth opportunity. When you are working with distributors, they are not placing small POs. I would say about 40% of our sales today are international. What I've realized, though, is that I haven't focused on my U.S. distribution as much as I've been reacting to international opportunities. I really need to step back and look at the business more holistically. One of my focus areas is expanding our presence in the U.S.
Have you had to change HAN's pricing?
We started a few dollars lower at launch. Over time, price increases across the board from our suppliers forced us to increase prices. It was definitely scary because I didn't know how our customers would react. It's not something I wanted to do, but I felt that, if we didn't do it, we wouldn't be a viable business. Surprisingly, our customers were very supportive and understanding. We sent out a newsletter about it, and we made an announcement on social media. We wanted to be transparent about the reason for the price increase.
What's been your worst day in business?
I've had a few. One was when we shipped a sizable order to a distributor, and they told us half the shipment was missing. That was thousands of dollars that we were going to have to credit them. It was really tough because I knew we shipped the entire order. We spent about a week doing some digging and analysis, and we were able to prove that the order was delivered. One of their logistics partners misplaced some of the products. Fortunately, they were able to find them days later, but that was very stressful.
Another was when we were working on a product launch and even made an announcement [communicating to our customers] about the week it would launch. We were expecting to have the new products one to two weeks before the launch. The freight company lost some of the shipment, and some of the products were in the wrong packaging. That delayed our launch. I learned not to be so specific about when we are going to release a new product, and to give more of a buffer between receiving the product and launching it because surprises do happen.
Have you had a product fail?
I wouldn't say fail, but we are working on a CC cream that we are very excited about it. We even announced to some customers that was in the queue, and we would be releasing it soon. Then, we found out it wasn't stable. Some versions of the CC cream were stable, but they weren't the same as our approved formula, and I didn't want to make a trade-off. I am not going to put out a product that's kind of close to the approved product. That's not good enough for me. We had to find a different manufacturer and start from scratch. We are still working on the product. It's been over a year, and it's now very promising.
Amazon, yes or no?
We are on Amazon. We started on Amazon very early because we didn't have our own logistics partner. Amazon is best in class when it comes to fulfillment. Amazon has been good for us. I know it's not the case for every business, but it allows us to reach new people. Businesses that go on Amazon have to be mindful about their other retailers. One of our strategies is not to sell every SKU on Amazon. So, you won't find all of our shades there. With our new product launches, they don't go on Amazon immediately. We might put them up on Amazon a year later.
Is there a dream retailer for HAN?
There are a handful, and they're very, very different. On the one extreme, there's Beauty Heroes. I really appreciate Jeannie [Jarnot's] business model and how she connects the consumer to not just the products, but the story and meaning behind the products. I respect the vetting she does for her boxes, and she's a very credible resource for green beauty. On the other extreme, maybe a home shopping network because of its unparalleled reach and ability to get products to people.
Have you made any big purchases that have impacted your business?
There are a couple. One is an inventory management system called Agiliron. It gives us a lot more flexibility and ease in tracking inventory. Before that, it was on Excel. We still use Excel, but the inventory management tool has really made a difference, and it's worth the investment. The second is a label printer. It was a sizable investment, and they're not all created equally. We purchased one for a few thousand, and we thought we would get great quality labels, but they were blurry. So, we returned that and invested in a more expensive printer. It has made a huge difference. It gives us more control over production time because we can make labels on demand. It makes things less stressful.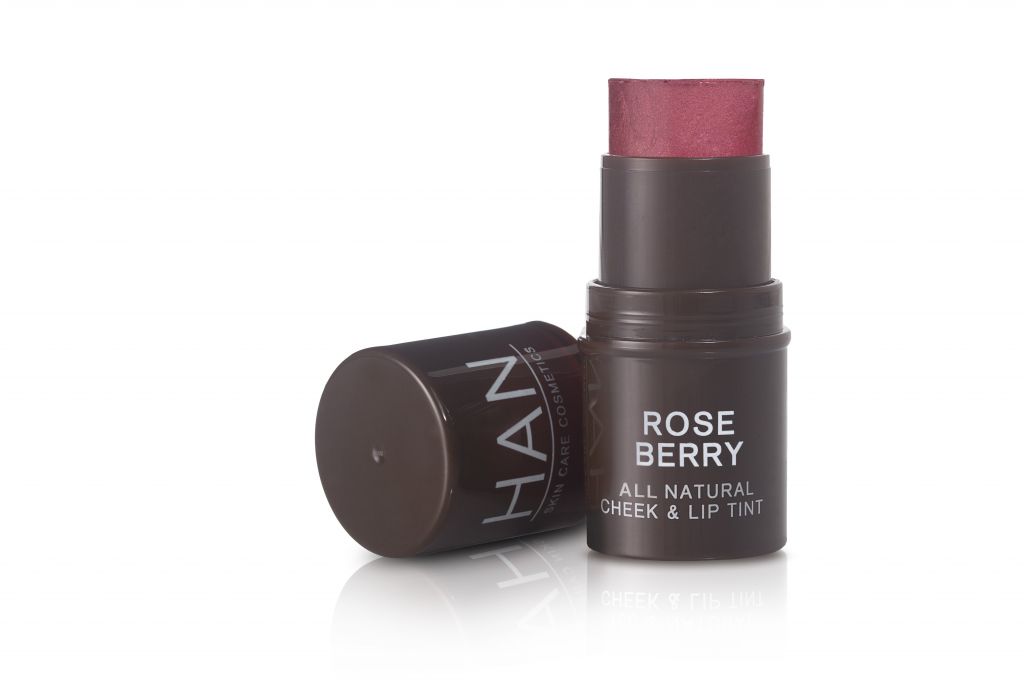 What's your office like, and what's something in it precious to you?
I don't have partitions. It's an open-desk environment. I have a blue butterfly on my desk. It's something my son dropped off, and he didn't tell me he was going to. I discovered it one day when I was sitting at my desk. When I see it, it reminds me of him, and he's the reason I started the business.
What is a short-term and long-term goal for HAN?
Our short-term goal is to launch more products. We've been working on an eyeshadow palette because eyeshadow is one of our most popular products, and our customers are always asking for shadows in a palette form. Also, we want more lip products. Long term, the goal is to expand our presence domestically.
What are your fears as an entrepreneur?
One is not meeting deadlines. When we have an order that has a hard receipt date – those are usually large orders for let's say a beauty box – we will often make new production runs to fulfill those orders and have to make sure everything is in place. As you can imagine, there are a lot of moving parts. You have the packaging, labels, products and shipping. Another fear is the business failing. Fortunately, I don't think that's on the horizon. Our trajectory certainly doesn't indicate that.
What's the biggest lesson you've learned about what it takes to make it as a beauty entrepreneur?
You have to have perseverance, and really believe in your product and yourself. It's easy to feel defeated, but you have to make a conscious effort to remember that you've done so much. Don't throw it all away because of one challenge. You're big enough to overcome a problem.