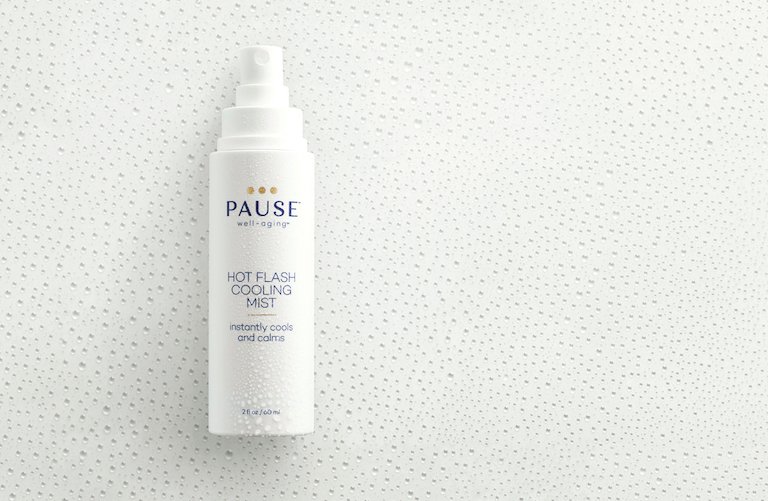 Pause Well-Aging Founder Rochelle Weitzner's Take On The Right Way For A Beauty Brand To Talk About Menopause
After Estée Laundry posted about Korres's White Pine Meno-Reverse last week, the anonymous Instagram account's followers quickly reacted to the skincare brand's anti-aging positioning and its suggestion that the new line would negate the effects of menopause on the skin. "Aging is a fact of life. Looking your age is not," declared Korres in its Instagram reveal of White Pine Meno-Reverse. "It's time to look the way you feel."
Skincare science consultant Michele Squire wasn't having it. On Estée Laundry's channel, she wrote, "This is some of the most insulting product promotion I have seen." While the remarks were mainly enthusiastic on Korres's Instagram post about White Pine Meno-Reverse, critics entered its realm, too. A commenter with the handle alyshalynn exclaimed, "Let women age!"
As a growing group of beauty and wellness brands, including Procter & Gamble's Kindra, Pharmavite's Equelle, Bonafide's Ristela and Grace Beauty Capital-backed Pause Well-Aging, releases products addressing issues such as thinning hair and dry skin arising from menopause-related hormonal changes, the language employed to sell them is being scrutinized. The brands are sorting through how to talk about the manifestations of the three phases of menopause—perimenopause, menopause and postmenopause—without denigrating the natural conclusion of menstrual cycles.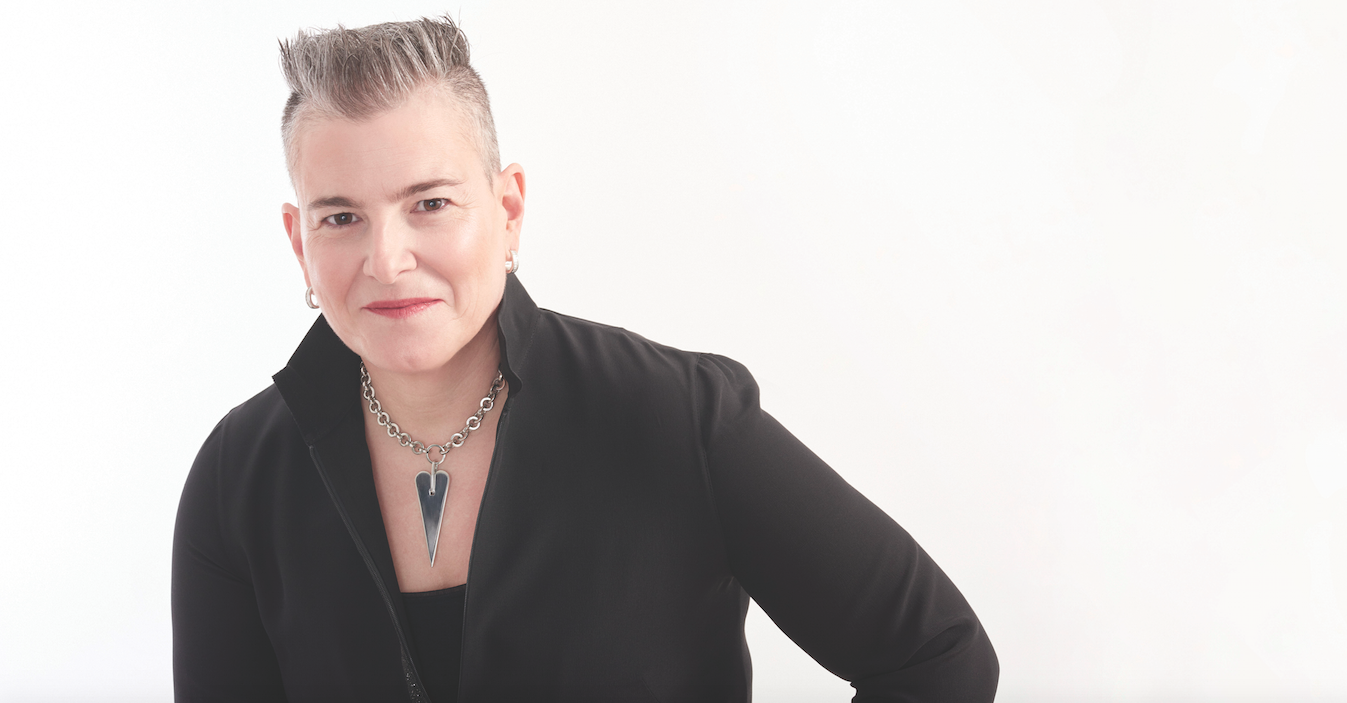 In an environment in which nearly a third of American women aged 40 to 89 receive no healthcare information about menopause, according to the AARP, Pause Well-Aging founder and CEO Rochelle Weitzner, who came up with the idea for the brand after having her first hot flash, is trying to be as direct as possible about it. She isn't afraid to use the word "menopause" in marketing and doesn't tiptoe around the consequences of it, including mood swings, night sweats and skin elasticity diminution as well as hot flashes. However, she describes them as experiences rather than symptoms to normalize rather than medicalize menopause.
Prior to Pause Well-Aging's launch last year, former Erno Laszlo CEO Weitzner says, "I knew that menopause was still this last taboo that was out there. We have broken through a lot of taboos in society recently, but, when people say the word, they tend to whisper it or they won't even say the world." She continues the brand has received a welcome reception for its straightforward verbiage. "We are not dancing around," says Weitzner, emphasizing Pause Well-Aging avoids the euphemism "the change." "We are being very unapologetic about it and bold, and that's just who we are."
"We are being very unapologetic about it and bold, and that's just who we are."
Asked about her opinion on the name Meno-Reverse, Weitzner replies, "We are not trying to reverse anything. I feel like naming a product Meno-Reverse implies they are still putting a negative around it that menopause is something that we should seek to reverse, and that's not something I believe in." Beauty Independent contacted Korres for this article, and the brand declined to weigh in.
Beauty products targeting menopausal women have become entangled with an ongoing beauty industry reconsideration of the concept of "anti-aging." Allure has done away with the descriptor in its beauty coverage, and many beauty brand founders have followed suit in labeling and advertising. Brands are replacing phrases that demonize aging with celebratory terminology. The descriptor "well-aging" is in the celebratory vein.
"Anti-aging to me is so antiquated, and it suggests that we are against aging. We say the well-aging category is a new category. We say the process of aging and menopause doesn't need disruption, but the conversation around it does," explains Weitzner. "We think aging is a good thing, and we are about aging well the way we want to and on our own terms, whatever that means. That might mean someone wants to do nothing, and that's great. If they want Botox, we are fine with that."
On average, women hit menopause at 51 years old. There are more than 50 million women over the age of 51 in the United States, and some 6,000 American women reach menopause daily. Menopause is reached a year after a women's final period. Brands are rushing into the menopausal market because they sense it's been underserved and consumers within it have cash to put toward products. According to Visa, consumers 50 years old and above will account for at least half of spending this year.
"We are about aging well the way we want to and on our own terms, whatever that means."
Available on Amazon and its website, Pause Well-Aging is looking to break into retailers like Nordstrom, Bluemercury and Cos Bar. Weitzner mentions retailers have been open to the brand. "There's the realization out there that this consumer has a lot of money, is looking for results and willing to spend for those results, and is kind of being ignored right now," she says. "It's in retailers' best interest to speak to this consumer and figure out the right way to do it."
Weitzner acknowledges communicating about menopause in a beauty retail environment could be difficult. "I won't hide from it. I sort of want retail associates to wear name tags that say, 'Ask me about menopause,' but that probably won't happen unless we have our own standalone stores," she says. "For sure, there will need to be training and, if a sales associate happens to be a guy, that could be tricky. It's an interesting challenge, and one that we are excited to figure out."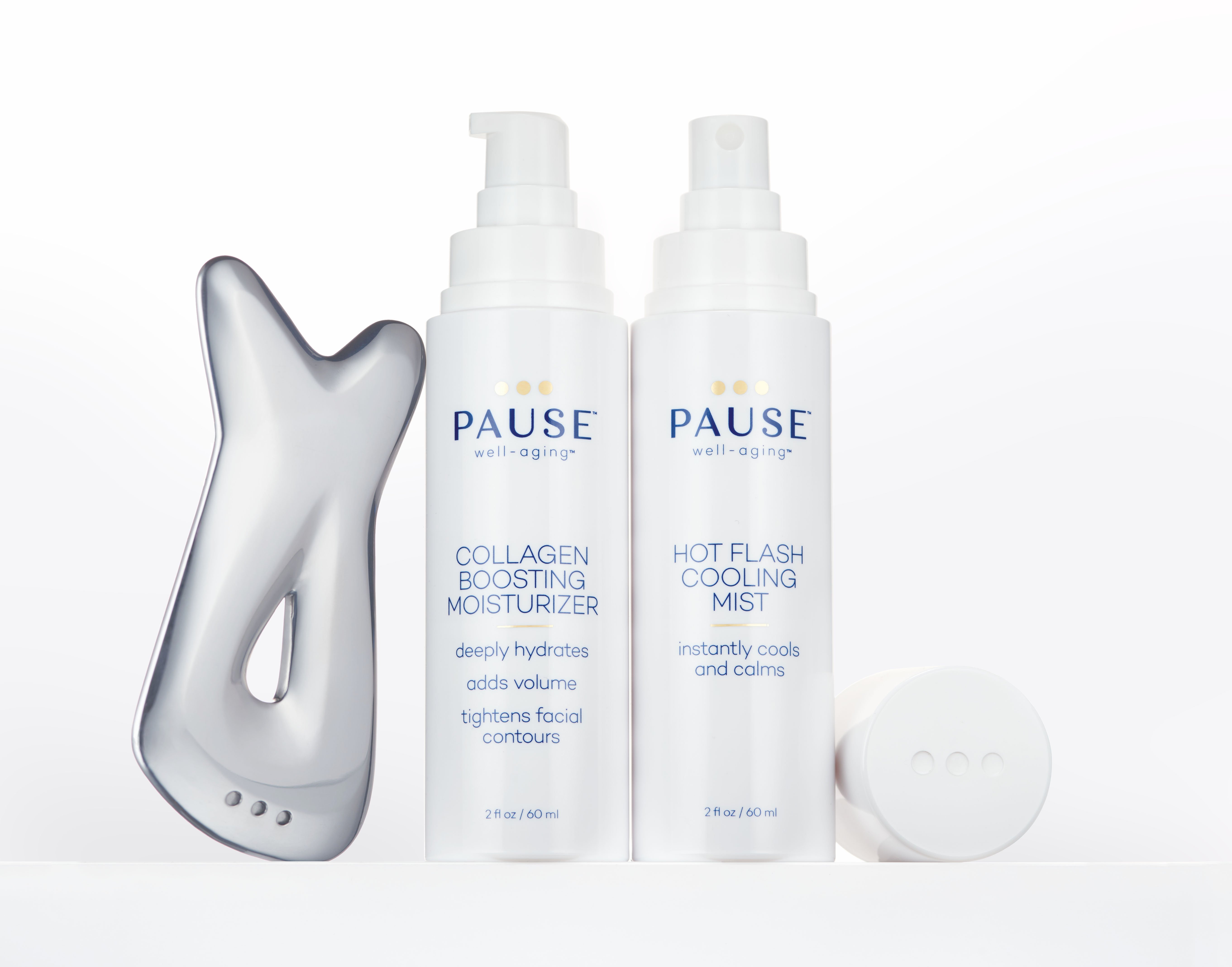 QVC was an early distribution target of Pause Well-Aging, and Weitzner reports the television shopping network informed her, "We have to press pause on Pause. We are not allowed to say menopause. Menopause is a medical condition." She points out the U.S. Food and Drug Administration, and the National Institutes of Health classify menopause as a life stage, not a medical condition. On Friday, White Pine Meno-Reverse premiered on HSN, which is owned by QVC parent company Qurate Retail Group. During its segment, HSN host Helen Keaney sprinkled in the word "menopause" liberally. She didn't get to tout White Pine Meno-Reverse for long, though, because around 6,000 units of its products—Volumizing Serum-in-Moisturizer and Deep Wrinkle Concentrate—sold out in under four minutes. The HSN shopper apparently has no problem with Korres's positioning of the line.
For its part, Pause Well-Aging's Weitzner forecasts the brand could generate "millions" in sales this year. Currently, its products are the $39 Hot Flash Cooling Mist, $72 Collagen Boosting Moisturizer, $115 Fascia Stimulating Tool, $28 4-in-1 Micellar Cleansing Treatment and $32 Hydrating Cleanser. "We are only 7 months old as a brand, and I would love say we are going be at $10 million by our first full year, but that's probably a bit unrealistic," predicts Weitzner. "We are looking to be big and with the right retail partners where it makes sense. I don't think we will just remain a direct-to-consumer brand. I think there is a need for people to be able to touch and feel products before they purchase."