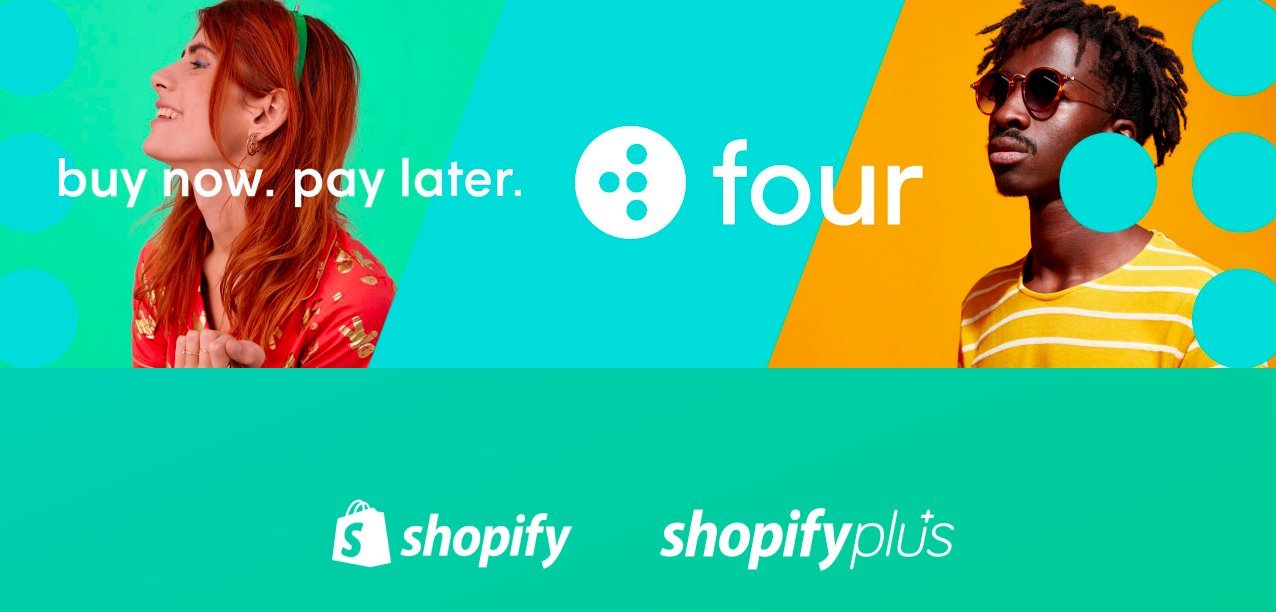 Pay Attention Afterpay: Payment Installment Service Four Makes Headway With Beauty Brands
Amid the pandemic, e-commerce payment installment options are booming.
A leader in the space, Melbourne-based Afterpay, added 1 million shoppers in 10 weeks to reach 5 million active shoppers—those who've used it in the past year—and nearly 9 million total in the United States. Some 15,000 brands and retailers offer Afterpay. Smaller Minneapolis-based Afterpay rival Sezzle's shoppers and merchants rose 326% and 27% year-over-year, respectively, in the first quarter. Sephora recently activated Klarna, the Swedish company with 85 million customers across 205,000 merchants in 17 countries. San Francisco-headquartered Affirm has 4.5 million customers and 4,000 merchants in its network.
While tiny compared to its competitors, Miami-based emerging payment installment player Four is seizing the moment to persuade brands to consider its service to help move merchandise during the coronavirus outbreak and beyond. It's making headway. Chaim Lever, co-founder of Four, reports shopper use has jumped 243% since the crisis erupted and over 100,000 shoppers rely on Four to spread out payments. It's currently integrated into 300-plus brands' websites and roughly a third of them are in the beauty category. Brooklyn Botany, Bésame Cosmetics, Georgette Klinger and Akar Skin are among the beauty brands incorporating Four.
Lever, former senior executive at foreign exchange broker Global Prime, says, "Our consumers love to buy beauty products more than anything else, and our businesses in the beauty space enjoy working with a concept like ours because they see a lack of brand loyalty or repeat visitors, and a tool like Four allows them to increase customer loyalty and cart abandonment."
Not yet a year old, Lever and co-founder Josh Kastel emphasize Four learned from its predecessors to improve online buying processes. It doesn't force shoppers to create accounts upfront or run credit checks. Lever and Kastel explain Four relies on fraud detection technology to determine whether a shopper can transact with it and permits a higher percentage of people to purchase with it than most in the buy now, pay later field. Lever says Four approves 80% of payments.
The credit aspect is particularly important in a consumer landscape characterized by young consumers, just the sort beauty brands are enthusiastic about engaging, with poor credit that stands to worsen as the economic downturn persists. Four shares data that almost 70% of consumers under age 30 have sub-prime credit stores and 33% don't have credit scores because they lack credit histories. Consumers aged 25 to 35 years old constitute 65% of Four's users, and three-quarters of users are women.
"We bridge the gap between traditional consumer credit and finance with a more consumer- and brand-friendly product between the shopper and the brand to offer a seamless experience," says Lever. Elaborating on the experience, Kastel continues, "There is still account creation when checking out. What we do is we basically require shoppers to put in their credit card, and they can create their account later, which helps with conversion rates. If you have in your checkout process an account signup, it's a conversion killer."
Four estimates shoppers purchasing with it spend 50% above what they spend without it, and their propensity to convert is as much as 30% greater than otherwise. It has a minimum transaction amount of $35. Four enables shoppers to pay for merchandise in four interest-free installments over six weeks. On a monthly basis, it reports orders through it are surging by roughly 300%.
"We bridge the gap between traditional consumer credit and finance with a more consumer- and brand-friendly product between the shopper and the brand to offer a seamless experience."
Four commands 30 cents and 4% to 5.9% of the total purchase value per transaction. Afterpay charges 30 cents and 4% to 6% of the total purchase value per transaction. Lever says, "The pricing is based on the average order value and the volume of the company. We determine the price we can work with." Currently, Four is only operational for brands with sites built on Shopify and Shopify Plus platforms. Sites implementing it don't have to be exclusive to Four. They can supply various payment installment choices to their customers, and customers can use Apple Wallet with Four transactions.
Four is traveling to Canada soon in an effort to start to go global. Also on deck is an app with a marketplace within it where Four shoppers can access products. Four has amassed a directory of its merchants to showcase them to shoppers. Afterpay has a similar directory it's leveraged as a marketing vehicle to send traffic to brands' sites. Another of Afterpay's marketing tactics is Afterpay Day, an Amazon Prime Day-style spending holiday.
Lever and Kastel admit brands have concerns about payment installment plans. Many believe their products are too cheap or expensive for them. "If a beauty brand has an $8 eyeliner and $12 lipstick, they may think, 'Why do I need a financing tool?' But their average order might grow from $24 to $40," says Lever. For luxury brands, he argues mass adoption of payment installment services will render them impossible to avoid. Prior to the pandemic, there was a 162% spike in buy now, pay later downloads from 2018 to 2019, according to a study by Afterpay and PYMNTS.
"It will become a standard preferred method of payment. Customers are asking for it all the time," says Lever. "It will be like credit cards originally. If you were to ask someone decades ago, they wouldn't want to pay the processing fee for Amex. Now, they do it all the time."