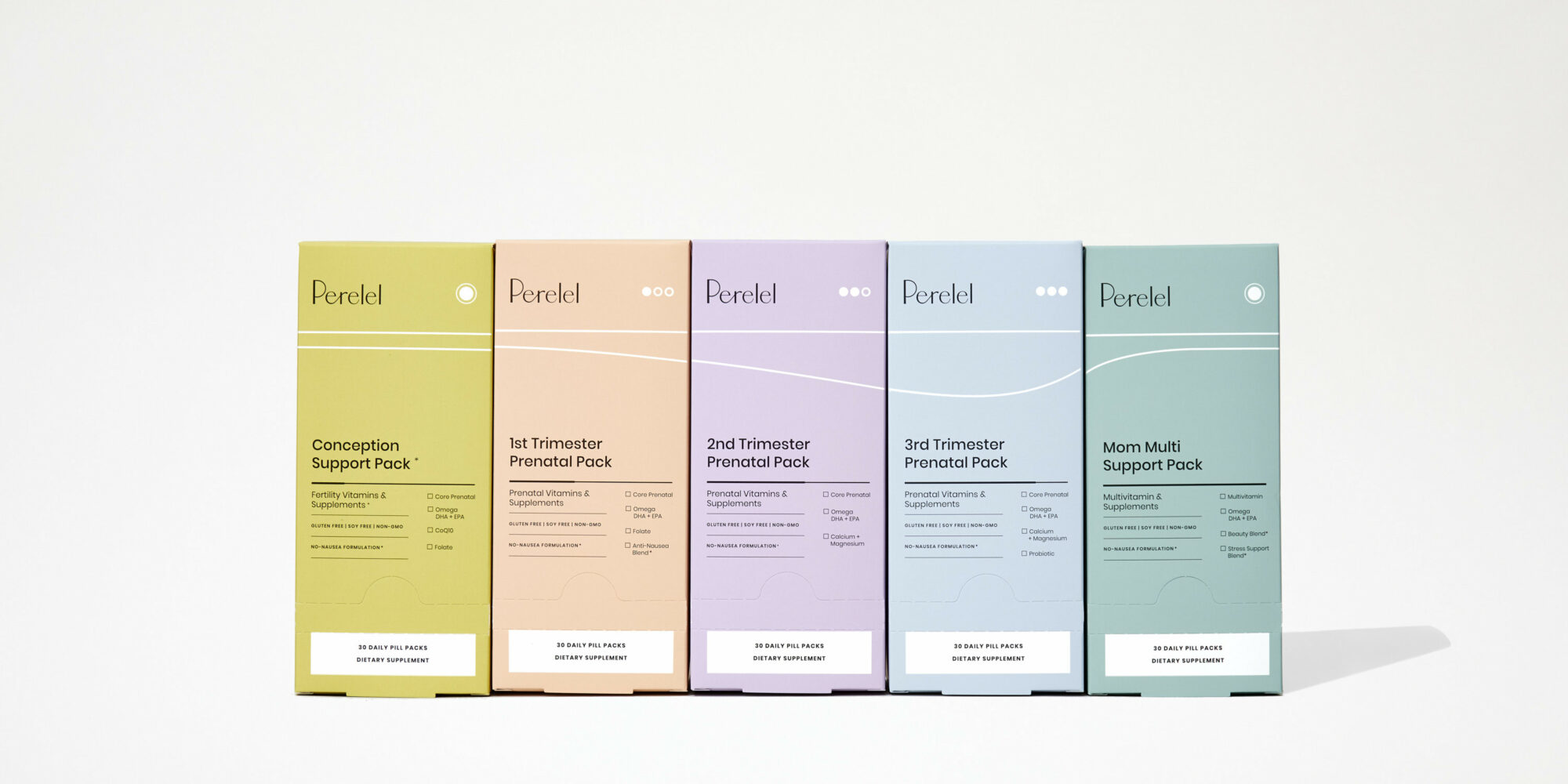 Perelel Secures $4.7M In Seed Funding From Unilever Ventures, Willow Growth Partners, Aimee Song And Others
Perelel, the brand specializing in supplements designed for different stages in women's reproductive life cycles, has reached a new stage in its life cycle. It's drawn $4.7 million in seed funding to grow its staff, product assortment and distribution.
Unilever Ventures, the venture arm of consumer packaged goods conglomerate Unilever, led the seed round with participation from Willow Growth Partners; M13 co-founder Courtney Reum; Revolve chief brand officer Raissa Gerona; Bumo co-founder and CEO Joan Nyugen; Glossier CMO Ali Weiss; Jenni Kayne CEO Julia Hunter; What's Gaby Cooking founder Gaby Dalkin; Olivetta, Issima and The Draycott owner Marissa Hermer; model Rocky Barnes; influencer Aimee Song; and Whitney Port, the television personality and fashion designer who's been open about her fertility struggles.
"Women's health and research is a significantly underserved area that has tremendous potential for expansion and Perelel is pioneering a way to reimagine women's health with targeted nutrition," says Rachel Harris, partner at Unilever Ventures, in a statement. "Globally, women's health represents a market opportunity of over $40 [billion], and we are committed, in partnership with Perelel, to investing in the whole woman and making an impact in a way women deserve."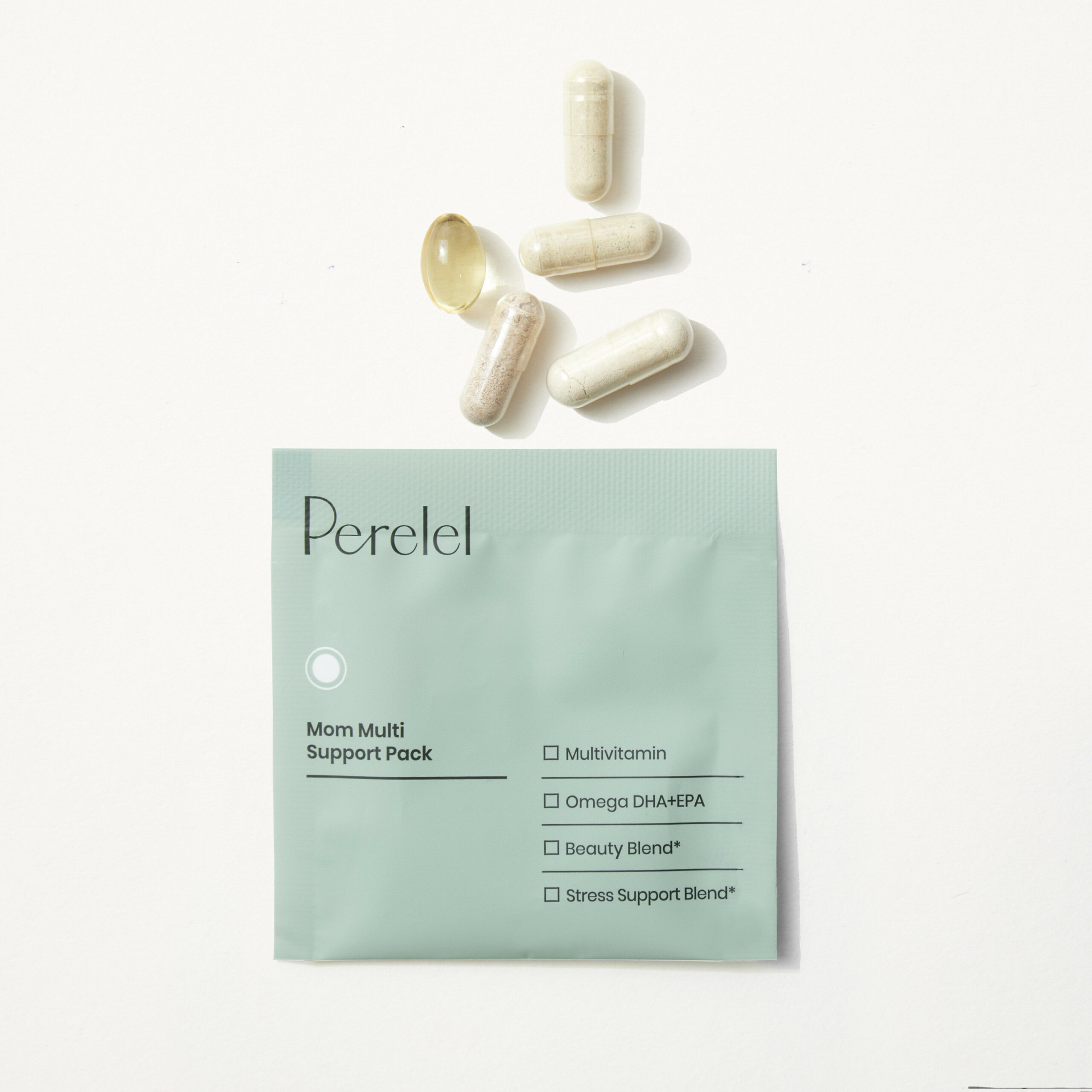 Victoria Thain Gioia and Alex Taylor, who founded Perelel with OB-GYN Banafsheh Bayati, have resumes that would seem to make investors swoon. Thain Gioia, a Harvard Business School graduate, formerly worked in finance and strategy at Olive & June and The Honest Co., and Taylor was previously president and executive editor in chief at Who What Wear owner Clique. But fundraising wasn't a cakewalk for them. It didn't help that Thain Gioia and Taylor were originally pursuing capital to get Perelel, which debuted in September 2020, off the ground while pregnant, Thain Gioia with her third child and Taylor with her second.
"We were two pregnant new entrepreneurs at the very beginning of the pandemic. We were really met with a lot of noes. When we were talking about creating a brand to support women and women's health, the response was, 'This is too niche a market,'" says Thain Gioia. "We were pregnant and anchoring the brand in the motherhood phase of fertility through pregnancy through early motherhood, and they thought it was too short of a time period."
Commending Unilever Ventures for believing in her and Taylor's vision for Perelel as others doubted it, Thain Gioia admits the usual investor reaction at the outset of the brand was irritating. She says, "There are more than 40 million moms in the U.S. today, and there are 6 million pregnant women annually. However you decide to cut the data, this is a massive opportunity, so it was frustrating to us when someone couldn't see that." Even if the directly motherhood-related market is viewed as too niche, Perelel has plans to augment its product line to serve women and girls starting at menarche to much later stages in their development with solutions suiting their specific needs.
Thain Gioia and Taylor determined Perelel would have to have a track record to prove to institutional investors that the brand was worth betting on. Thain Gioia recounts they cobbled together investment from friends and family prior to launching the brand and, six months in, angel investors added funds to sustain it until a larger injection could be landed. As Thain Gioia and Taylor sought that larger injection, monthly sales within Perelel's first year were increasing on average 20%, and subscribers were typically returning on a monthly basis to replenish supplements. Consumers in each of the 50 states in the United States have purchased its products.
"We were two pregnant new entrepreneurs at the very beginning of the pandemic. We were really met with a lot of noes."
"We had pretty strong retention from the beginning and all the way through to today, and that really hasn't changed," says Thain Gioia. "In the initial conversations, they [possible investors] said OK, 'We want to see six months of data,' and then they wanted to see a full year of data. The goalposts kept changing because of the risk tolerance in the market."
Focused on its direct-to-consumer business, Perelel kicked off with five supplements: Conception Support Pack, 1st Trimester Prenatal Pack, 2nd Trimester Prenatal Pack, 3rd Trimester Prenatal Pack and Mom Multi Support Pack. Conception Support Pack is the bestseller. Perelel's assortment has broadened since its premiere to 11 products. Last week, it released PCOS Support, and it's extended its offering with Libido Support, Daily Iron Ease, Daily Probiotic, Men's Multi Support Pack and Women's Daily Vitamin Trio as well. Subscriptions for the supplements range in price from $18 to $54 per month.
Perelel has branched outside of DTC to Poosh and Maisonette, and will explore retail partnerships further, but Thain Gioia says it's not straying from its DTC model. "People are totally comfortable buying everything online today," she reasons. DTC vitamin brands were acquisition catnip in the recent past. Nestlé Health Science purchased Persona in 2019, and Bayer purchased Care/of in 2020. As omnichannel distribution has become the preferred route for CPG brands, DTC vitamin brands have entered retail. Persona and Care/of both broke into Target.
Perelel has a one-to-one program to donate prenatal vitamins to women in the U.S. without access to prenatal vitamins for every prenatal vitamin product it sells. To date, it's donated nearly $1 million in prenatal vitamins. Over 97% of women take prenatal vitamins during pregnancy. Thain Gioia and Taylor took prenatal vitamins during their pregnancies, and their experiences with prenatal vitamins convinced them supplements for expectant mothers could be better.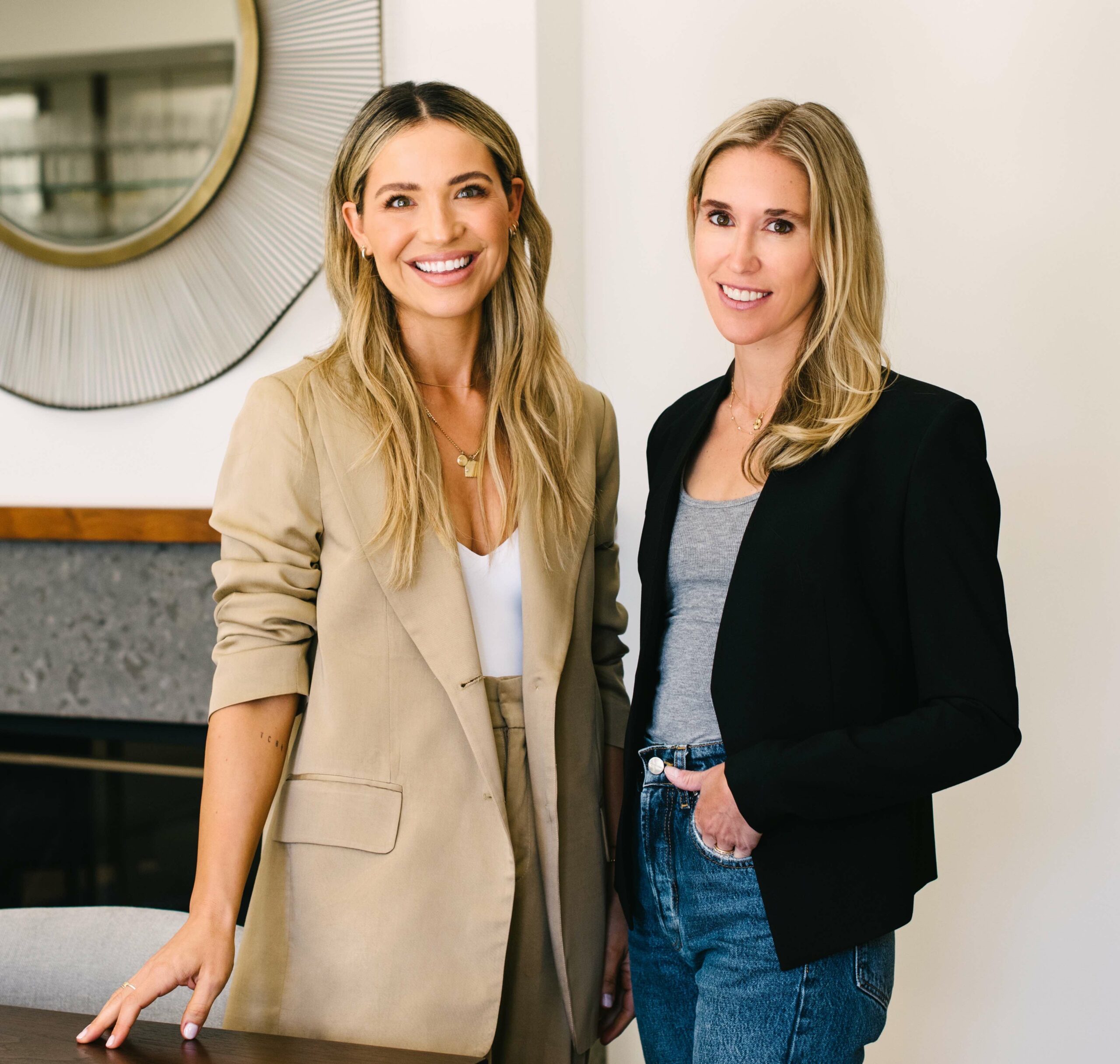 Taylor, who has the autoimmune disorder Hashimoto's disease, had to assemble a veritable buffet of prenatal vitamins from several retailers to squeeze in ingredients such as CoQ10 and omega to address her body's nutritional requirements as she was trying to conceive and during her pregnancy. In 2019, Thain Gioia's daughter was born with a cleft lip linked to folic acid deficiency. Although she stuck to a prenatal vitamin with folic acid during her pregnancy, it turns out she has a common genetic mutation preventing her from converting folic acid into folate, the usable form of vitamin B9. Perelel puts methylated folate in its supplements to facilitate absorption. In general, the brand depends on medical guidance and research to inform its formulas.
Along with sparking the realization that prenatal vitamins could stand improvement, Thain Gioia's and Taylor's paths to motherhood demonstrated to them that there's not enough available information for women on reproductive health and the nutrition to fortify it—and Perelel's history so far bears that out. Thain Gioia points out women are eager for information they're not receiving from traditional medical avenues.
Fueled by women's quest for information, Perelel has amassed a highly engaged community via the organized group chat app Geneva. It's also introduced the podcast "Perelel Lives" hosted by Taylor that delves into the personal lives of professionally successful women the likes of Alli Webb and Lauren Conrad. With its seed funding, Perelel anticipates hiring an employee dedicated to fostering the community. The brand currently has eight employees.
"It's interesting to us and in some ways not surprising and why we wanted to create this brand is how much she's [the customer is] feeling lost and is leaning on someone for answers," says Thain Gioia. "We are trying to support her in ways beyond our products by creating a community and a support system for her."