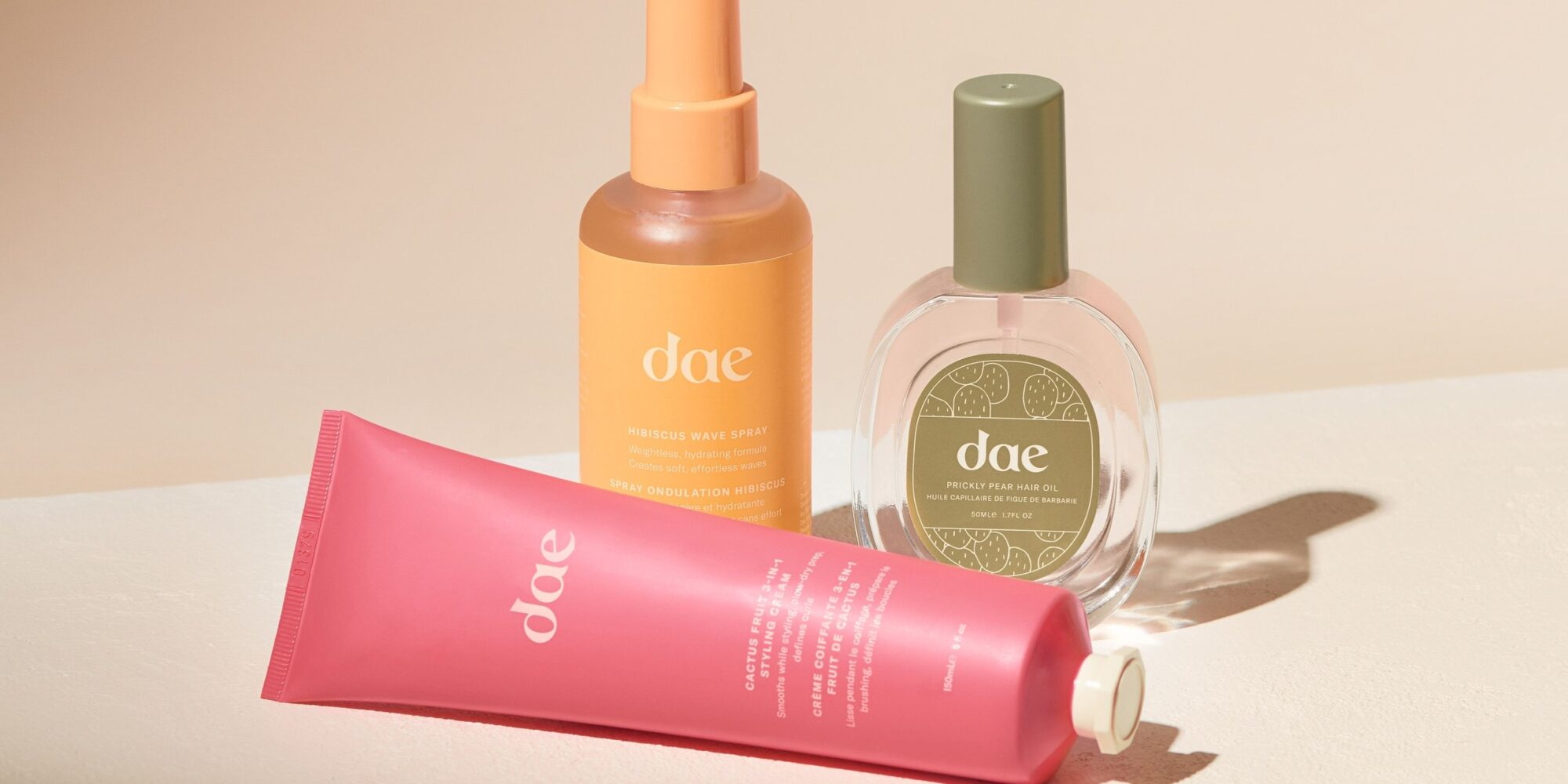 Willow Growth Partners' Deborah Benton On Fair Early-Stage Deals, Launching A Brand In A Down Market And The Metaverse
Deborah Benton, founder and managing partner Willow Growth Partners, an investment firm constructed specifically to support early-stage consumer brands, is the first to acknowledge she was part of a problem she's now trying to solve. "I had raised tens of millions from tech VCs at way too high valuations, but I came to believe in a path to profitability that should be much quicker than a typical tech VC expects," says the former president and COO of NastyGal and COO of ShoeDazzle.
NastyGal had a valuation of $350 million at its height and raised $65 million, including around $50 million from Index Ventures, before filing for bankruptcy in 2016 and selling to Boohoo. ShoeDazzle sold to JustFab in 2013 after raising $66 million and once being valued at $240 million. Andreessen Horowitz was JustFab's lead investor in a $40 million round.
At Willow Growth, Benton is looking to back brands at realistic valuations that ultimately achieve exits to private equity and strategic buyers that may be under $1 billion, but still compensate investors and founders handsomely. Last year, it secured $28 million in funding and has assembled a portfolio strong in beauty with brands such as Bubble, Dae, Feals, Skylar and You Go Natural.
Beauty Independent asked Benton for her takes on fair seed-stage deals, metrics that make sense for young brands, the dynamics of the current market, beauty categories that are hot and not, livestreaming and the metaverse.
What did you come to understand about the funding landscape that ultimately led you to start Willow Growth Partners?
I ran venture-backed consumer companies for a number of years up until 2014, mostly in the fashion, apparel and beauty space. Through all of that experience, what I became keenly aware of was that there was this misalignment happening whereby, at the earliest stage of fundraising for these consumer brands, they were going to tech VCs for funding because that was the only place where early-stage capital was available, but the funds were fundamentally focused on tech companies, often enterprise SaaS companies that have very different capital requirements, scale differently and exit differently.
They got into these investments with the belief that they needed billion-dollar exits because of their portfolio expectations. A lot of their investments didn't work out. We saw too much capital being raised too early, and that led to the destruction of a lot of really beautiful brands. I was furious at this. It wasn't because the brands weren't great brands or didn't have great products or an understanding of their customers, it was because they weren't focusing on the right metrics.
What did you do about that belief?
I left operating to move to the investor side to help early-stage brands find the right capital and team, and scale. Consumer partners at big growth funds were starting funds focused on series A and series B—$8 million, $10 million, $15 million rounds—but it was a complete white space earlier than that. A lot of the smaller brands were getting funding from VC, being pressed to scale topline quickly and, by the time they should be raising $8 million or $10 million series A rounds, none of the VCs were interested because they weren't going to be the next Uber or Snap.
The brands would go to the newly emerging series A consumer brand-focused funds, but those folks came from PE. The brands might be doing $25 million in revenue, but they were losing $12 million, didn't know the path to profitability, their margins were all off, and they diluted their brand to drive topline revenue. They were thinking strategically about the business. That's where the businesses were falling away or doing a down round.
I didn't want to be a tech VC, but I really like the early stage. So, I invested individually. The rounds were usually around $3 million, but my check sizes were $100,000 to $200,000. I built a portfolio of 15 companies. I had great success. The portfolio had five exits. It was really the genesis for launching Willow.
I saw a need for a fund that could write $1 million to $2 million checks in a $3 million round, take the lead investor board seat and help brands over the next 12 to 18 months to get prepared so that, when the series A fund manager looks at them, everything makes sense. We focus mostly on beauty, personal care, health and wellness, food and beverage, pet and baby. We are looking for companies doing $1 million to $5 million trailing 12-month revenue. We are looking for brands built on the backs of important values. Today's consumer is looking at more than just buying a product.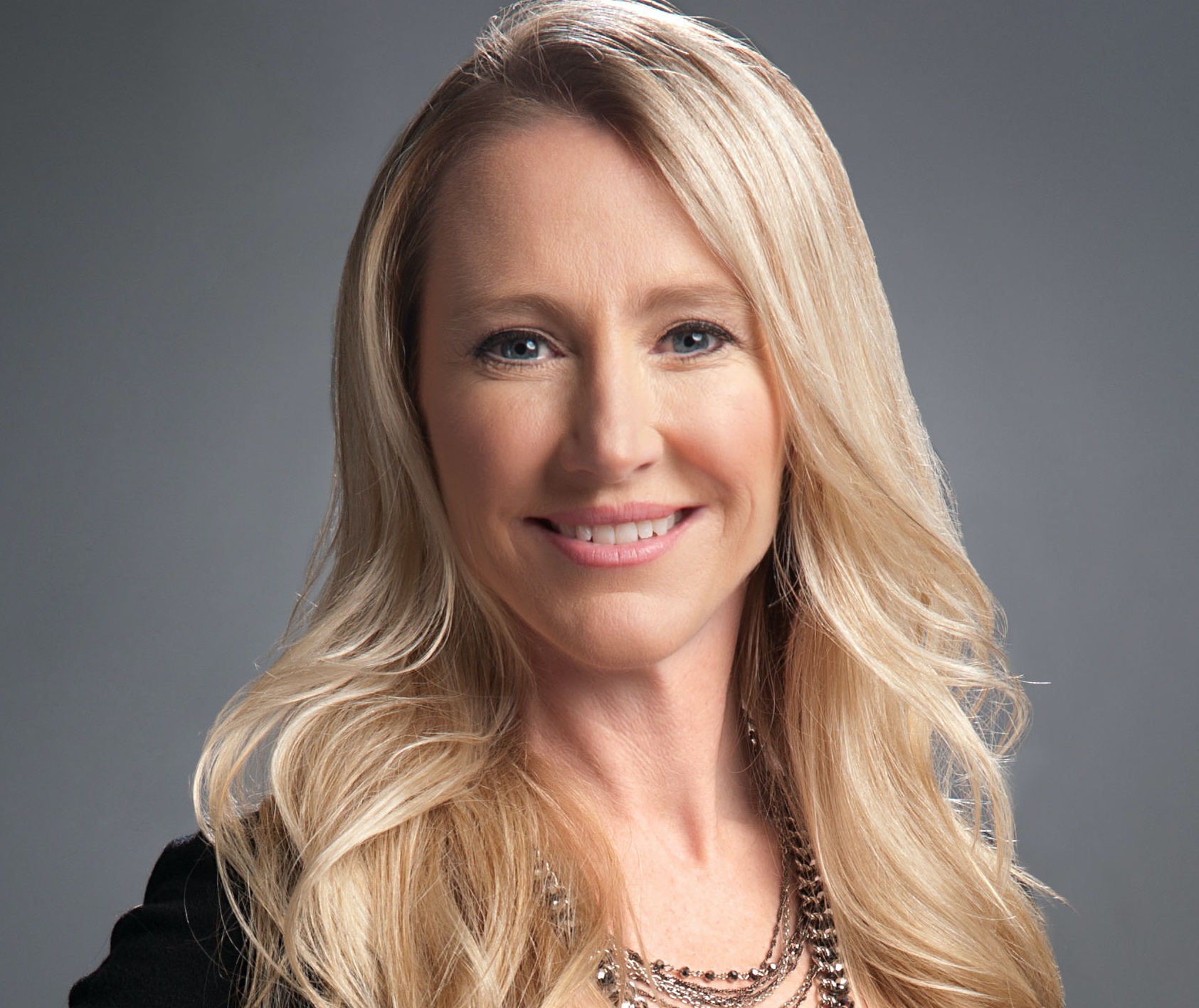 What metrics do you zero in on?
Because we are going to be in the trenches with them, we think of all the soft aspects: the founder, founding team and alignment from the values perspective. We look at the brand itself, its presence in the world and reviews. We will get into the ingredient story, the positioning and the competitive environment in the area they're operating in. We will talk to customers.
On the other side, there's the quantitative metrics. We will look at monthly topline revenue growth and the margin profile, so product margin, gross margin and contribution margin. Almost none of these companies will be profitable. We don't really look at EBITDA, but will model out over the course of the next three to five years how the company will scale to positive EBITDA.
We will certainly look at cost of acquisition blended and paid, the channels of acquisition, and early indications of lifetime value. We will look at ROAS and time to pay back acquisition costs. We will look at repeat versus churn and what the average order is on first purchase versus subsequent purchases. If you are a subscription model, what's your retention?
This is all on the DTC side, but many of these brands have also very early on expanded into the wholesale world. That's an interesting phenomenon in the last five years. It used to be brands had to be around for a while before Target, Sephora or Walmart looked at them. That's changing. Sometimes now brand new brands will launch there from day one. On that side, it's really about the relationships. We will look at early velocity and sell-through, and talk to the folks where they are retailing to figure out the strategy. How much support do they have? Even for a young brand, the diligence process is pretty in-depth.
How do you think about valuations for early-stage brands?
A core part of our thesis at Willow is we are very disciplined around valuations and not because we are all out for Willow and trying to get the best deal, not at all. Where I have seen brands get into trouble is where they take high valuations and can't grow into them. We are very transparent with founders about this. We look at how they are tracking, how long the capital is going to take them, when we think the series A will be and what would be a reasonable assumption for that valuation. We map that out with founders so they completely understand how we are thinking.
Once you start to get into discord with your investors with down rounds or flat rounds, you start to open up unpleasantness that you don't' need to have. Really, it's a matter of managing dilution for the founders. Valuation is some made-up proxy number to be honest. We are trying to build a path to a very successful exit for the founders. Don't forget founder shares in the capital stack are pushed below preferred, so the company really needs to do well for founders to get their exit, and we want them to have the exit they deserve.
What do you see founders settle for at early-stage rounds that they shouldn't be settling for?
We have really open conversations. We sit with founders and say, "Listen, this is how we are thinking about the business. We don't want you to raise too much capital. If you raise too much capital, you are going to get overly diluted. You are selling too much of the business too early on."  The only reason someone should raise money is to have a financial partner that can not only bring capital, but can help them build a bigger pie more quickly.
If you don't believe you are getting that, don't take on more capital. You should self-finance or get some debt. There are good reasons to bring on institutional capital, but there are many reasons to not to as well. As we are on the capital-raising journey with founders, we always talk to them about protecting their ownership. For example, we might come in and say, "You don't want to sell 25% of the business right now, you rather sell 20%, so why don't you raise less?" Yes, you need to raise a certain amount of capital to grow, but they should really be managing their ownership percentage toward the exit. That's how we think about it.
What's a fair deal for an early-stage brand?
The round is on average $3 million, but it could be as low as $2 million or as high as $4 million. For a subscription business where you have a high level of certainty around your retained and repeatable revenue, the valuation is going to be a higher than for a non-subscription brand where you are constantly having to reacquire and reengage the customer.
For the most part, we are trying to lead deals where the valuations are sub-$10 million, but there's flexibility. Because our check sizes are not huge, the owners are not taking ridiculous dilution, so anywhere from 20% to 25% dilution is pretty standard. If they have to do another round, they may have to take 15% to 20% dilution in that second round. That's probably a pretty typical path.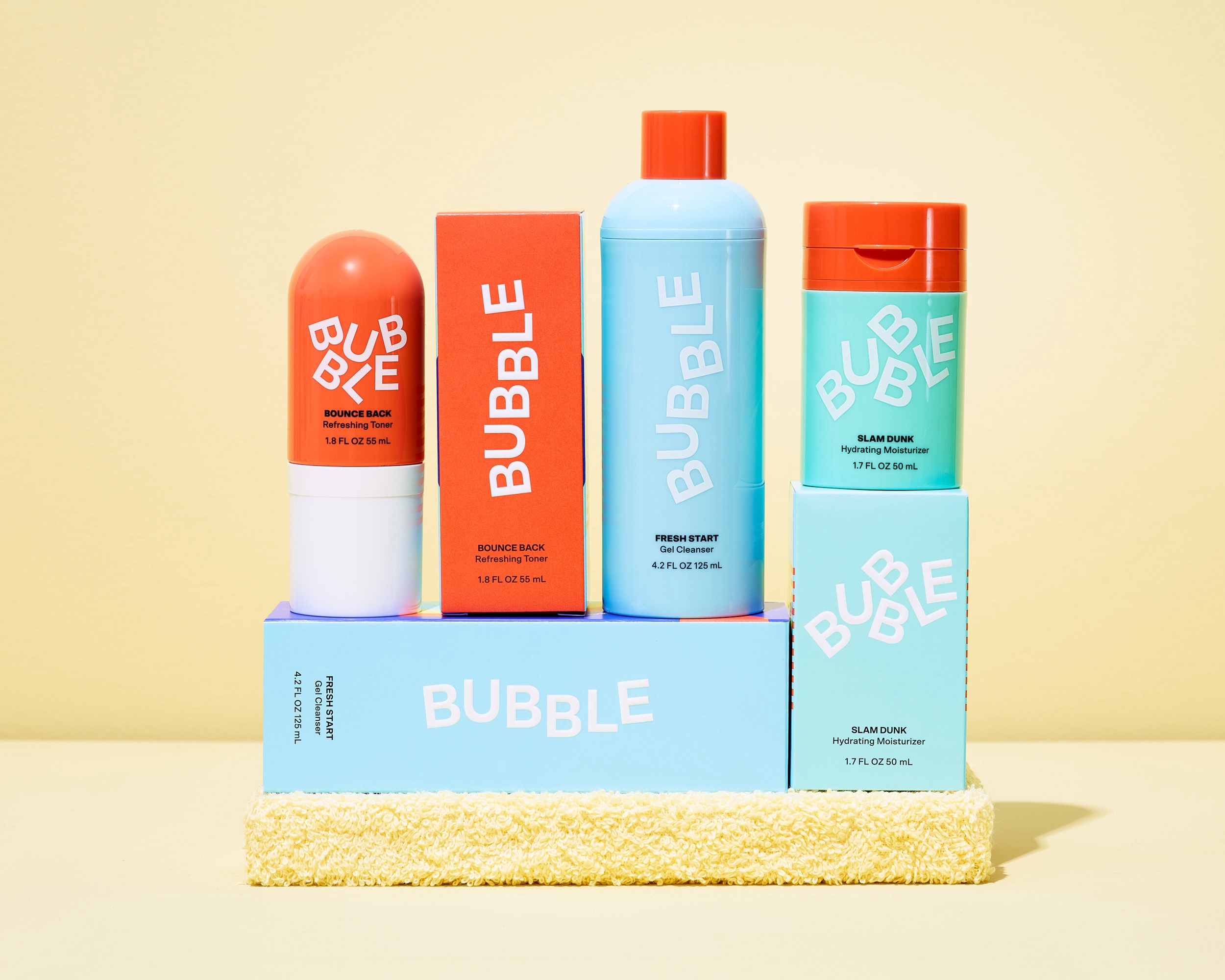 How do you see what's happening in the current market affecting early-stage brands?
Yes, the public markets, tech and crypto categories have been decimated. That certainly has rolled through the tech VC funds. We've seen valuations in series B and beyond plummet 40% to 60%. On the seed side, deal activity has slowed, and valuations have come down. On the consumer side, we didn't see the ridiculous valuations that tech did, but I would say we are seeing some price compression.
We were raising this fund during COVID and did a lot of research. We found that consumers brands, while they are not recession-proof, they are recession-resistant. Women are not going to stop buying beauty products. We looked at 2000 and 2008 and, in fact, health and wellness increased as a category in both of those recessions. I wouldn't be so arrogant to say it's completely recession-proof. There could be some trading down in spending, but we are certainly more highly buffered than other categories with higher exposure to discretionary spending.
If you were starting an early-stage brand now, how would you view the market?
I wouldn't build a company based just on what investors want to hear or what they think is important in order to raise capital. I think the best companies and brands emerge from deeply personal convictions and the experiences of the founder, and so many fantastic companies are built in downturns. Now, the timeline may move a little bit. It may take a bit longer to get capital. Your go-to-market may take longer than anticipated.
Maybe you spend more time in R&D and perfecting formulations, but I wouldn't change my path because of where I think I can get capital from or how much. Some of the most extraordinary companies and brands have been built in the toughest of times, and that might be because founders spend more time thinking about their value proposition, positioning and formulations.
I will say that the skincare category is very, very busy. If you're thinking about launching a skincare brand, I would be super cognizant of how exactly you are different from your closet competitor. We are past the days where clean is a differentiator or two hit ingredients are a differentiator. The average consumer today is bombarded with options, so how are you going to reach a very specific consumer you think it's going to resonate with?
It's a great time over the next six to 12 months to do really deep research. Do a small run. Test with your friends and family. You can go to farmers' markets. Not enough brands do enough early research to pressure test their hypothesis. We are facing supply chain issues. I would research the best suppliers. How do you put a stake in the ground for what you stand for, and how are you going to bring that to market? Can you do it at a price point that's aligned with your target consumers?
What categories do you believe have white spaces?
I love the haircare category. We are seeing fantastic innovation and beautiful new brands there. We are the lead investor in a clean haircare brand called Dae, which is founded by Amber Fillerup Clark. The brand brought desert botanicals, a beautiful aesthetic and highly efficacious formulations to the clean haircare category—and it was one of the early brands that was more science-oriented. It reminds me of what Drunk Elephant did for the skincare. There's been a lot of activity in scalp care that's interesting, and I've seen early opportunities in gray prevention. Rather than having gray just happen, there are companies like Arey attacking it.
I think you have to get creative and look beyond color and skincare, not that there aren't opportunities there. There's a company called Phyla that we are invested in. It's a science-backed brand that uses phages to combat acne. This is probably the first innovation in the acne category since Accutane. It can be leveraged for other skin conditions, not just acne, as well. So, there are opportunities, but it's about being very thoughtful about doing deep consumer research, talking to consumers, doing focus groups and surveys. The upfront work will pay back in spades.
What are you seeing in color cosmetics?
People are eager to get back to makeup after not going out and expressing themselves, and the new generation has their own unique take on the category and brands that uniquely represent them. There are some really beautiful emerging color brands I'm really interested in. They are taking advantage of the whole clean movement.
There's one brand in particular called Youthforia that I absolutely love. I love what the founder [Fiona Chan] is doing, her perspective and the brand's messaging, its values and the skin functionality it brings to color. The founder sent me a bunch of products, and I'm obsessed with the primer. The irony of all of this is that I'm not a huge beauty consumer, never have been, but I appreciate an amazing brand.
I also love what [founder] Laney [Crowell] is doing at Saie. She's built a beautiful brand. It's a very, very different brand that Youthforia, but both these brands are representative of the emerging color category.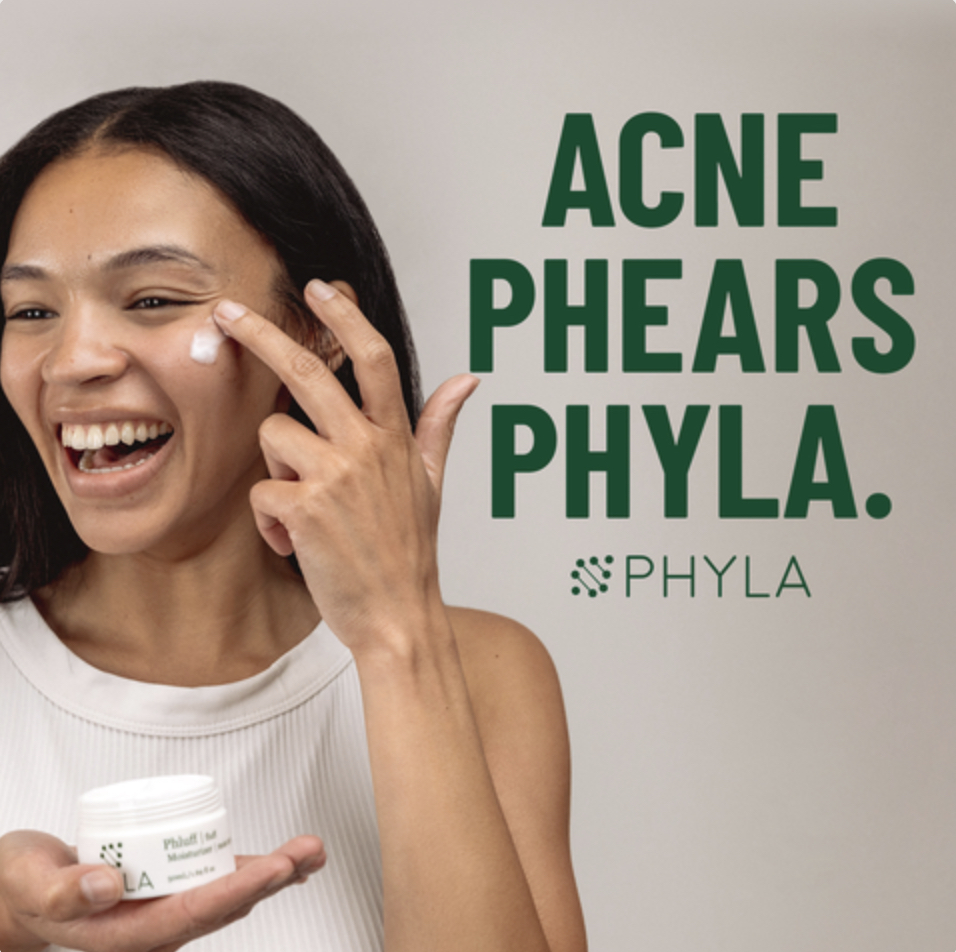 What do you think about the metaverse?
It's very, very early. I like to invest behind the tailwinds of early trends and follow early indications of where consumers are going. I think the metaverse conceptually is interesting. I think it will be very valuable for some categories, for example, gaming and events.
How consumer products live in the metaverse and how the consumer wants to experience those products in the metaverse is still TBD. There's absolutely a place, whether it's through product placement or partnerships with concerns or other types of experiences. I'm probably not the biggest believer in buying a $3,200 Chanel jacket for my digital avatar. That's going to be a hard bridge for me to cross.
A small part of our fund is dedicated to consumer tech that supports brands, so we looked at a lot of stuff. I think the idea of tokens is interesting particularly as it pertains to consumer brands using tokens to reward their engaged communities. Tokens could be used in partnerships and to get access to exciting events or first releases or limited-edition products. I am still waiting to see how that's going to evolve.
What about livestreaming?
I really started to study livestreaming probably about four or five years ago. It was huge in Asia. I couldn't understand why it wasn't here, and I assumed when we started to see companies here building livestreaming platforms that they were going to blow up very quickly. That hasn't exactly emerged. I've done some thinking as to why. I think our sales and distribution channels here in the U.S. are pretty well developed. I'm seeing gen Z wanting to spend more time in store, so there is this reversion to real-life experiences.
I'm torn because I've seen the continued huge success of livestreaming in Asia. I personally haven't experienced a good consumer experience with the platforms available to us here. Most of the ones I've tried have an eBay feel. I wanted to make an investment in one I believed in, and I couldn't get there with any of the ones I've seen.
It may end up being category specific and maybe the right platform hasn't emerged yet. It's most interesting for non-beauty and personal care products. For fashion, collectibles and antiques, where there's an urgency and supply constraint, it seems to be an interesting medium.
What are you watching today that could impact the market in two to three years?
There's no going back from the focus on better-for-you products, and health and wellness. Years ago, there were distinct lines drawn between beauty, and health and wellness, and those lines are disappearing. Today's consumers are quite educated, informed and particular about things like ingredients and efficacy, and also the softer aspects of brands like what they stand for and how they're building out their communities.
Bubble has a huge focus on mental health. That's incredibly important for young adults and teens. It's talking about an issue that hasn't traditional been tied to beauty and personal care, and that resonates. The strong brands that are emerging will develop relationships with consumers interested in more than just the products are selling. People want to be a part of brands where they feel like they belong. Not everybody is going to belong to every brand, and it's wonderful that we can have brands we can pick and choose from.