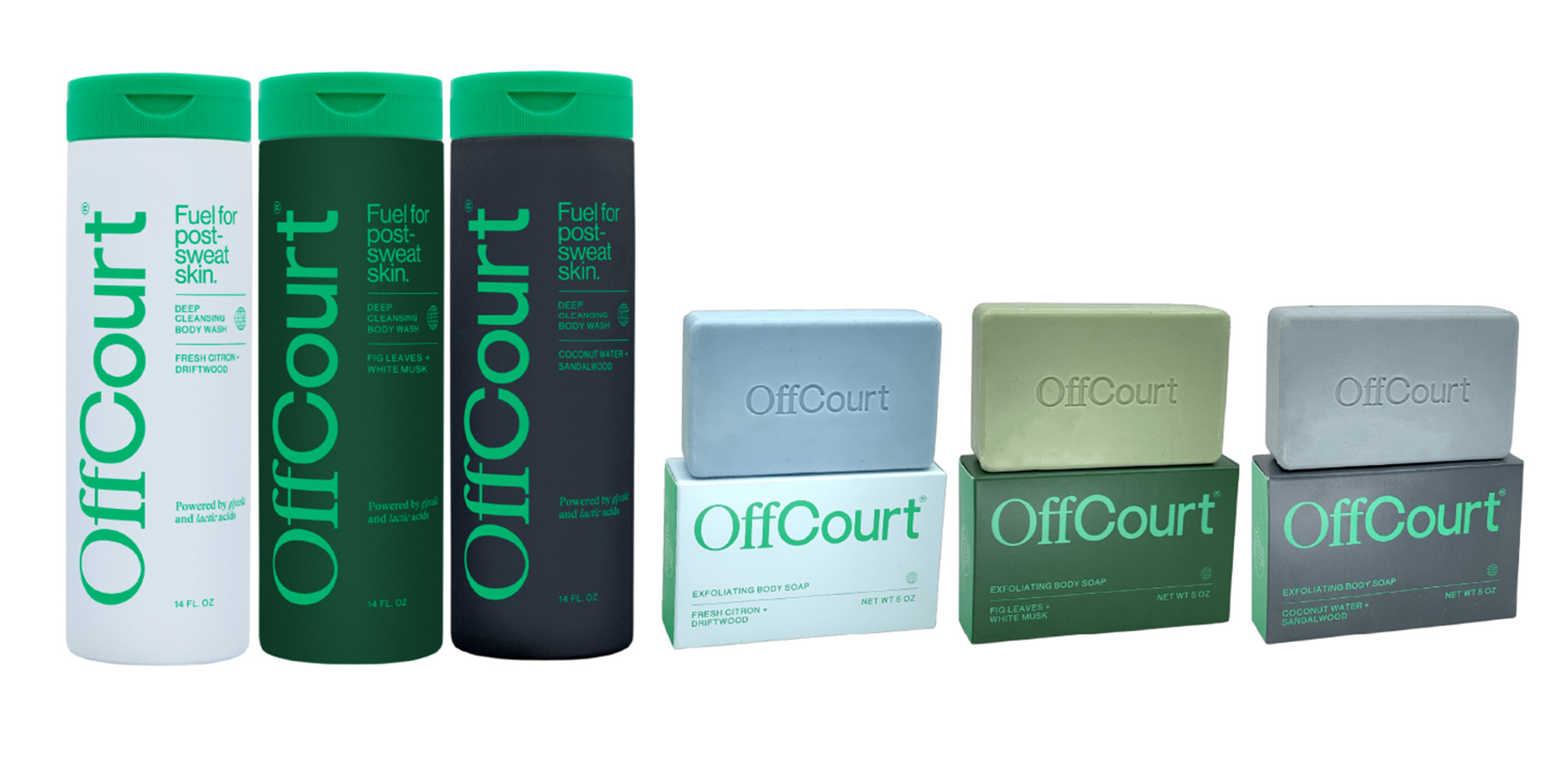 Performance Personal Care Brand OffCourt Is Getting On The Retail Court In A Major Way With A Walmart Launch
Down to the packaging and prices, Bani Bahari and Jonathan Lawrence built performance body care brand OffCourt for stores, but they didn't expect their brand's first major retail partner would be Walmart.
"We went to a Walmart store and we walked through the body wash aisle, and there were all of the brands that I associate with the category and that have been there for a long time," says Lawrence. "We went in with the expectation that it wasn't a fit."
However, Walmart, which has been growing its indie brand roster, had a different expectation for OffCourt. It courted the brand to be in its naturals aisle alongside the likes of Burt's Bees and Dr. Squatch. Bahari says, "Once we learned how they are changing, especially within the beauty category, and we saw that there is a place for more premium brands, specifically the ones that are genderless, we could see that we can stand out on the shelves and attract a different customer."
When married couple Bahari and Lawrence initially met with Walmart a year and a half ago, OffCourt only offered body sprays, but they brought with them samples of body washes and exfoliating soaps. The body washes and exfoliating soaps ended up launching at the end of 2022. Bahari says, "I'm so glad we did because that's what they picked up."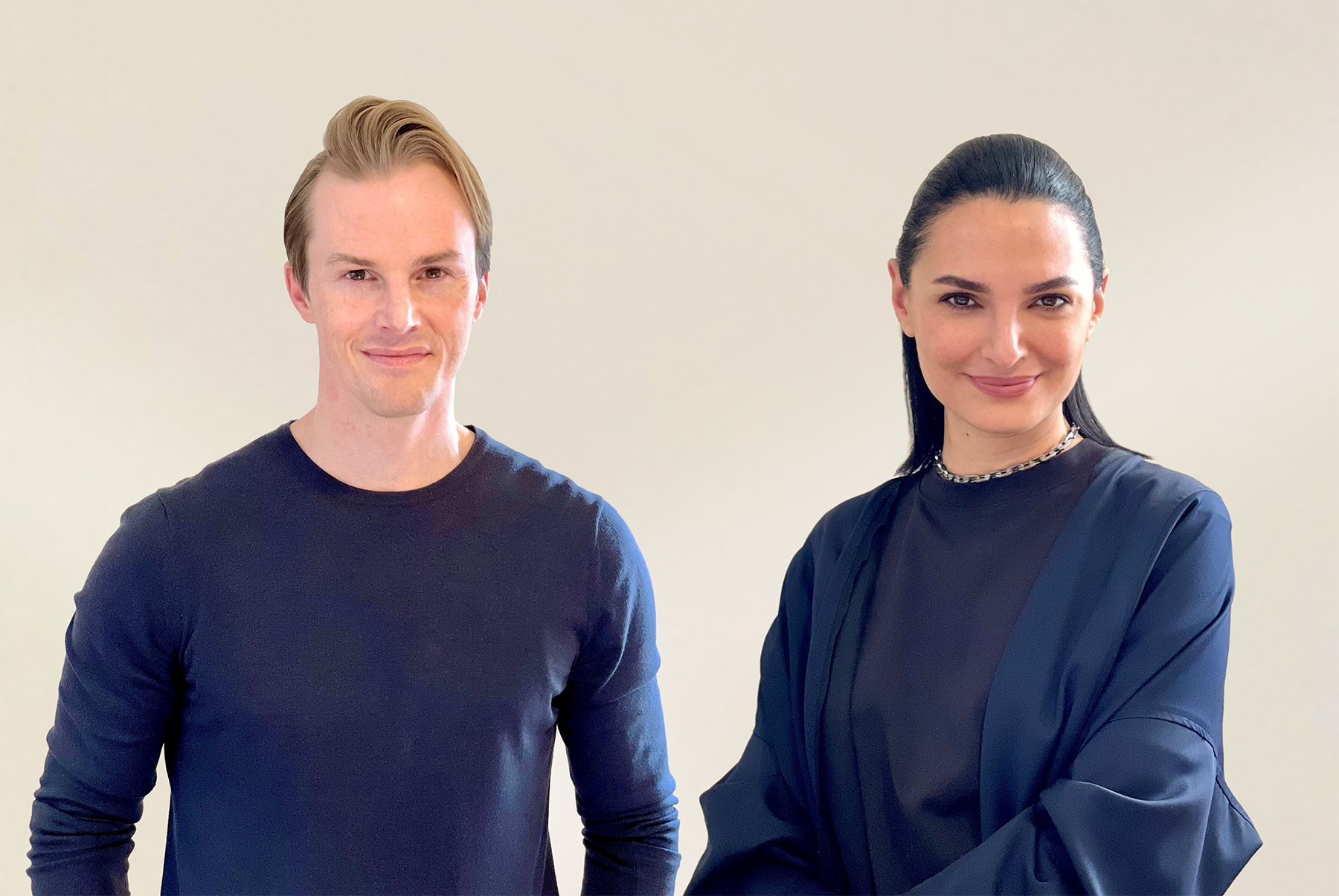 OffCourt is rolling out to 1,800 Walmart stores. The retailer is stocking body washes and exfoliating soaps in three scents: Coconut Water + Sandalwood, Fresh Citron + Driftwood and Fig Leaves + Musk. The products are priced at $14 and $8.50, respectively on OffCourt's website but will be knocked down to $9.98 and $5.98 for its Walmart partnership. Bahari says of the decision, "As an omni-channel brand, we price our products based on the economics of each channel. Given Walmart's scale and efficiencies, we're able to price our products $2-$3 lower compared to our other channels. I guess it really is as they say, everyday low prices. We're excited that we're able to offer our products to consumers at these more competitive prices and we hope it will mean OffCourt is more attainable to more people." Walmart is carrying an exclusive kit with three travel-size body washes for $14.98 as well.
OffCourt released $45 fine fragrances in its three scents this year. "It's the same scents that people have loved, but we've pushed them to a 10% concentration EDT [eau de toilette], adding a more premium facet to the fragrance," says Bahari. "When we first launched, we got a little bit of a cult following with the body sprays, and people really liking the fragrances, and we wanted that to be expanded into more products across the body category."
OffCourt launched in 2021 as a men's brand for consumers interested in upgrading from Axe, but has increasingly crossed gender boundaries. Today, women constitute 40% of its customer base, and men 60%. Bahari and Lawrence report that customers range in age from gen Zers to baby boomers. Before launching the brand, Lawrence explains, "Retail shelves were gendered, there's a men's aisle and a women's aisle. We had to pick one, and we thought there was more white space and that this is going to resonate more with men."
Bahari emphasizes, though, that OffCourt's fragrances have broad appeal. "We're not really offering sweet, vanilla sugary fragrances, and we're also not offering Polo Sport, big cologne, masculine scents," she says. "We're in that category of genderless fresh scents that can really be loved by all and that has really pushed us to become a unisex brand over the last couple of years."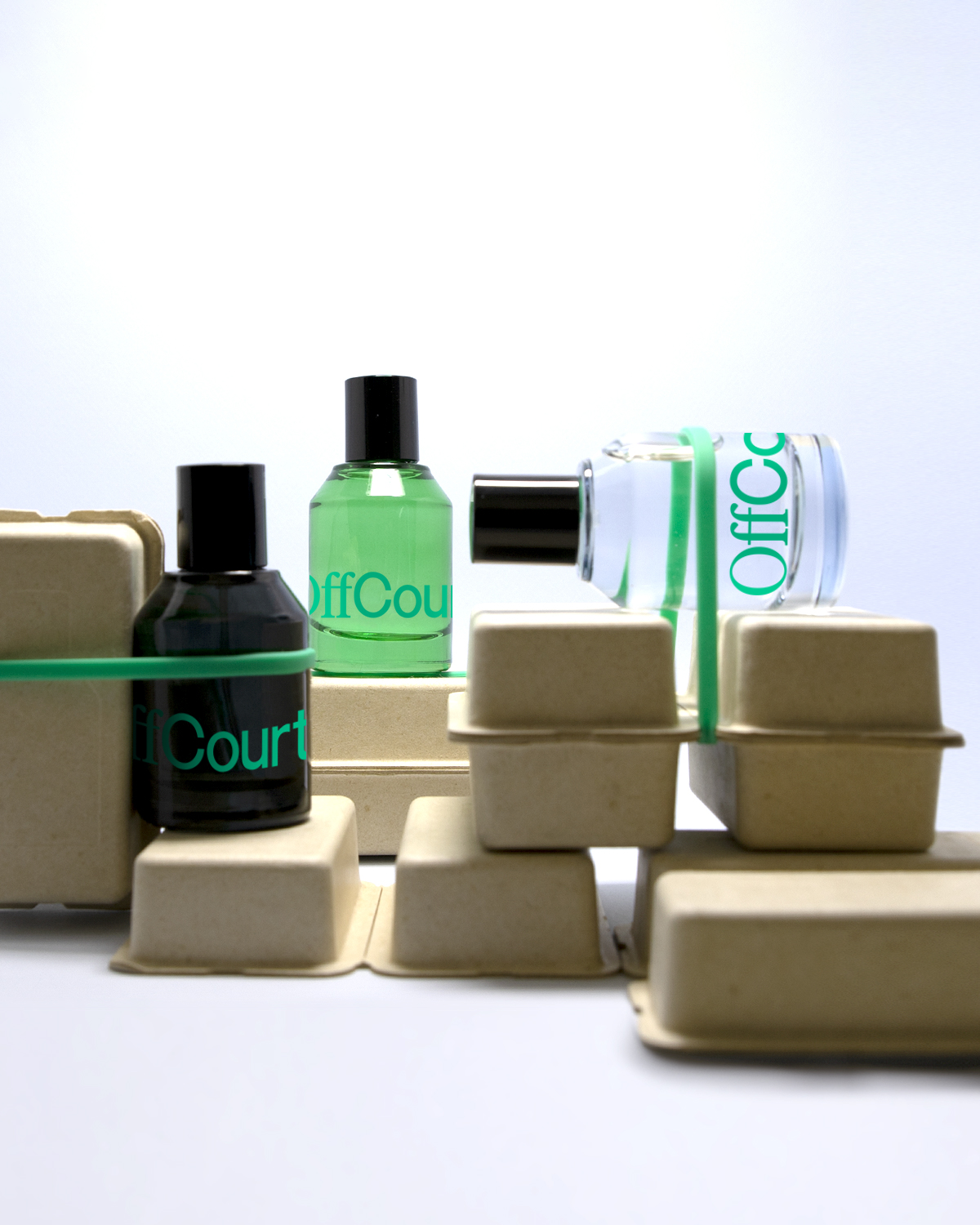 Partnerships have been a vehicle for brand discovery, particularly for female consumers. OffCourt collaborated with fitness studio Dogpound for a Citrus and Suede body spray, and the brand is available at a handful of gyms, where it's part of locker room amenity programs. "It's really product trial-oriented," says Bahari. "Someone who is taking a class or exercising gets to try it for the moment and then from there they find us and become customers for other categories."
OffCourt is sold in boutiques and on Amazon, too. Walmart is its biggest retail partner to date. Bahari and Lawrence raised an undisclosed pre-seed round to get OffCourt off the ground and haven't raised subsequent rounds. The pair took out debt in order to buy inventory for Offcourt's Walmart push. They share OffCourt is profitable, and its sales have climbed 80% year-over-year since launch. They predict wholesale will jump from being 5% of the brand's business to 40% with the Walmart partnership.
"Our goal this year is to make sure this partnership with Walmart is as successful as we can make it and then from there, hopefully in 2024, expanding distribution to other retailers," says Bahari. "I think finding retailers is a little bit of timing and luck, to be honest, and we're realistic. We want to make sure these stores are a success, but, if we get the opportunity to expand, we would love that."