At Plastic-Free British Brand Nuddy, Bathroom Essentials Definitely Aren't Boring
On a visit to her local grocery store in the United Kingdom during the height of the 2020 lockdown, Nuddy founder Kassi Emadi noticed the shelves had been picked clean of hand soap.
A couple of weeks prior, a retailer carrying her plastic-free haircare and body care brand canceled a big purchase order, and she had thousands of bars of soap sitting in a warehouse. She realized she should be doing something to help meet hand soap demand. "I decided to put a post up on Instagram saying free soap to all of those in need," she recounts. "All you need to do is cover postage and packaging."
The post went viral, and Nuddy ended up giving out over 30,000 bars of soap. Not too long after the free soap episode, orders started rolling into Nuddy's website. Emadi says, "We did something to try and help, and I guess people really admired that and really wanted to support us because we were trying to support them."
Within a week, Nuddy went from being a primarily wholesale-led brand to a primarily direct-to-consumer one. "We had a website, but it was basically just a shell," says Emadi. "It was something that we had because we had to." Nuddy redesigned the site to response to the DTC swell and direct its efforts toward the online business. Today, e-commerce makes up 80% of the brand's sales compared to 5% at the beginning of 2020.
Founded in 2018, some of the early retailers Nuddy was available at were Topshop, Urban Outfitters, Anthropologie and PrettyLittleThing. Of the large retail partnerships, Emadi says, "We were never really getting the volume there." Instead, gift shops across the U.K. were Nuddy's bread and butter. Currently, the brand is stocked at WHSmith and Feelunique. It also arrived at 93 Sainsbury's stores in December. Emadi was drawn to Sainsbury's' wide reach and sustainability efforts.
"It's really, really important that we're choosing the right partners and that their morals and ethics are aligned with ours," says Emadi. She adds, "A couple of the fashion brands that we had worked with in the first years were not aligned with us and, at first, I was like, 'Oh, it's just going to be good for the brand,' and then I sat back and I thought, 'This isn't right. They're not the right fit.'"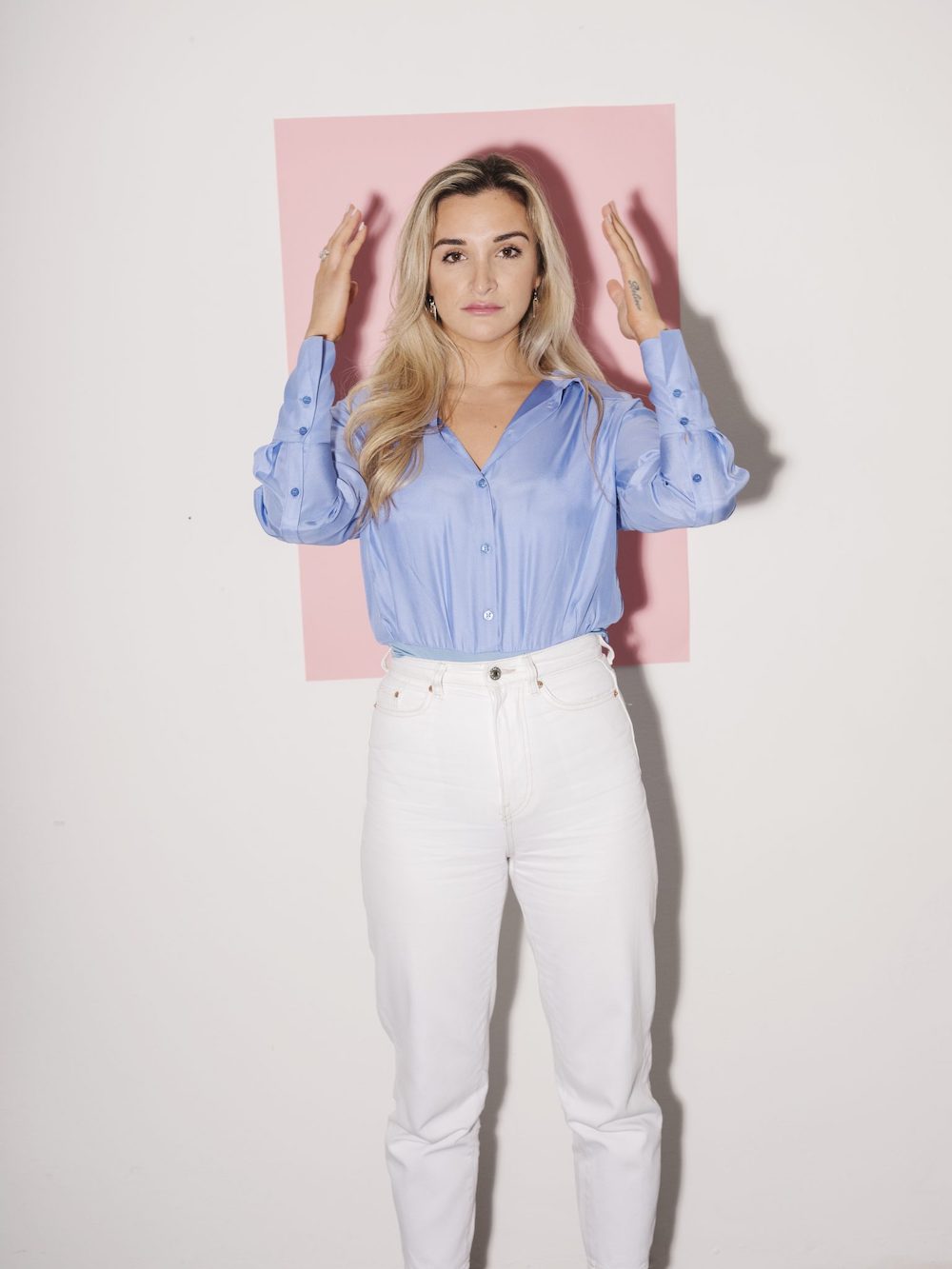 At the moment, Emadi is content with Nuddy's distribution, although she plans to consider more retail relationships later this year. "I'm probably a little bit different from many of the founders in that I definitely like to do things a little bit slower," she says. "I would rather really hone in on the relationships that we've got, make them really successful, get the foundations with those guys really secure and then build slowly. Things need to be done properly, and I think good things take time."
Emadi came up with the idea for Nuddy in her mid-20s after spotting a gap in the market for cool soap brands that spoke to younger consumers. In other words, she was interested in developing a brand she and her friends would be interested in buying. Nuddy launched with five shea butter-based soap bars retailing for 5.95 pounds or nearly $7.80. Its assortment has expanded to include seven soap bar varieties, candles, skincare products, a bubblegum pink safety razor and its bestselling shampoo bars.
Prior to launching Nuddy, Emadi, who has a background in creative design, frequented stores to scan the shelves and discover products that stood out. "I find it amazing how, in this day and age, many products are made in the same factories and are essentially the same product as the next one on the shelf, but why does one brand sell the other one over tenfold?" she asks. "Often now, it comes down to branding."
Nuddy's colorful packaging features fun sayings like "practice what you peach," "time for a fresh start," and "inhale, exhale, rest & relax." At stores, buyers report to Emadi that customers have emotional reactions to the sayings. "They catch people laughing or smiling at it, which is exactly what I was trying to do," she says. Once people react to the sayings, she hopes they'll smell the products. A phrase Emadi uses a lot about Nuddy's customer journey is: See it, smell it, love it.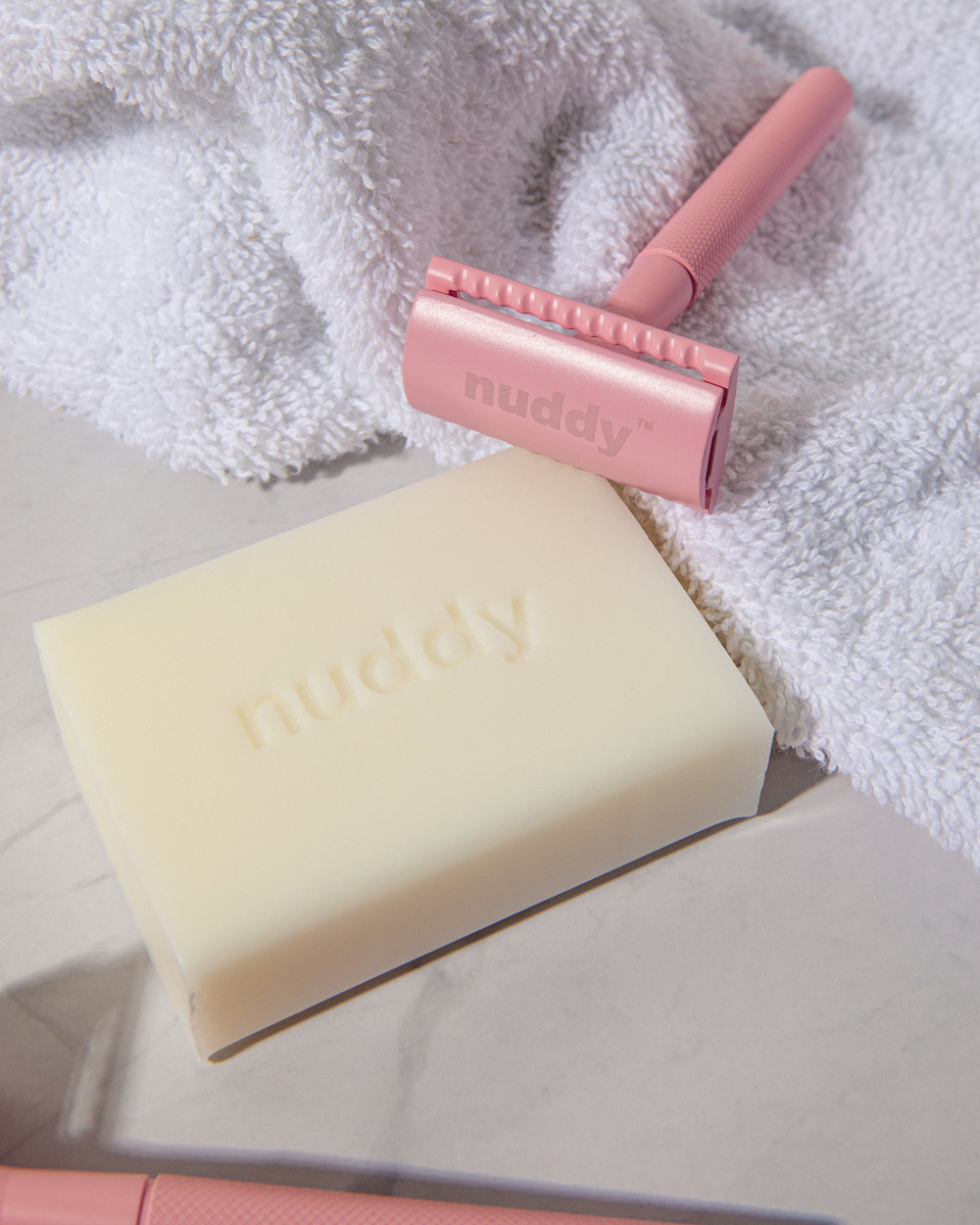 Nuddy is a term for "in the nude" and encouraging body positivity is an important aspect of the brand. Its site incorporates a Nuddy Diaries lifestyle blog that has interviews with inspirational people and skincare tips. "I wanted to create a community where people see what we're doing and feel inspired," says Emadi, emphasizing, "I can quite confidently say that there's no other brand out there that is doing exactly what we are doing and that was so important to me."
To get in front of consumers, Nuddy concentrates on performance marketing and paid ads. TikTok is a focus for it going forward. Emadi is channeling the brand's social energy toward capturing gen Z consumers. It's a hard road because she's realizing they're not as nostalgic for soap bars as millennials—Nuddy's target demographic—are. "They mostly associate it with their grandma or a hotel room or something like that," says Emadi.
Nuddy is in the process of moving to a bigger warehouse 10 minutes away from Nuddy's existing warehouse in Middlesbrough. The new warehouse will have an office Emadi says will act as a "proper little home" for her four employees at Nuddy and ready the brand for distribution outside of the U.K. in markets such as the United States and Germany. She's building out its team and close to finalizing an investment deal. Up until this point, Nuddy has been bootstrapped.
"We are geared up for growth," says Emadi. "We wanted to conquer the U.K., and I feel like we're definitely getting there now. So, it's going to be an exciting few years ahead."