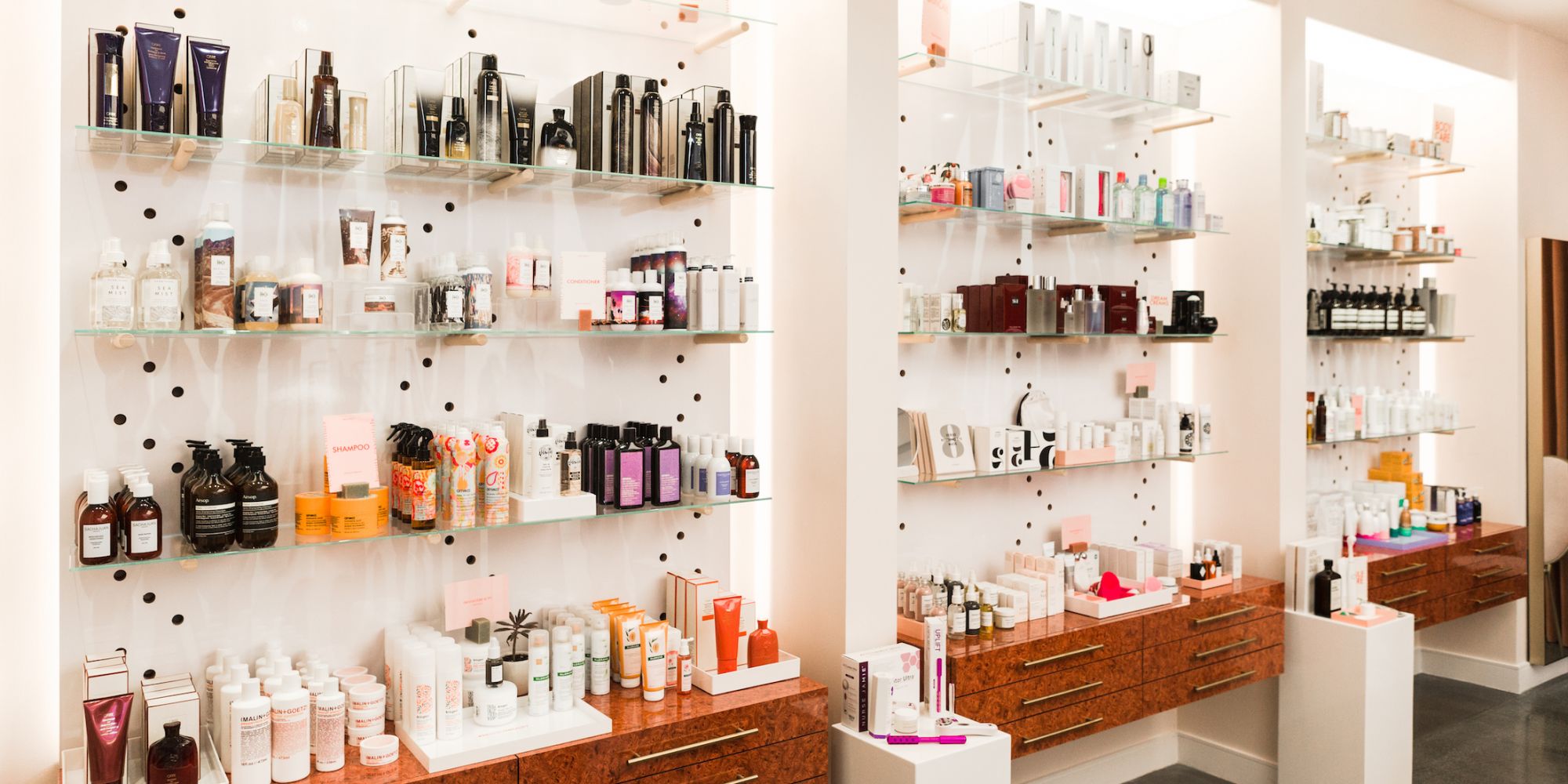 Over A Year In, Revolve Beauty Continues Its Whirlwind Expansion
With its firm grasp of the millennial mentality, there was no way that Revolve was going to miss out on the growth of beauty, a favorite merchandise category of in-the-know young shoppers. In December 2016, the online fashion destination extended its selection beyond apparel into skincare, makeup, haircare and more. Similar to Revolve's eclectic clothing assortment spanning established designers and edgy emerging collections with 600 brands, its beauty and wellness offering is a varied mix of 180 brands encompassing perennial players such as Stila and buzzy indie upstarts like Sand & Sky. Beauty Independent spoke with beauty buyer Kandice Hansen about Revolve's rapid expansion into beauty, the brands its customers are scooping up and the longstanding influencer relationships the e-tailer leverages to build a presence in the beauty sector.
Who is the Revolve Beauty customer?
Our customer aligns with what you see on the apparel side of our business. She's a millennial. She's anywhere from 18 to 35, super forward-thinking, looking for those key ingredients that are trending or the products that have a lot of hype around them like the Sand & Sky Pink Clay Mask. 
What categories are selling well?
The categories we've seen that really perform well are lip color, hairstyling products and, then, skincare is definitely on the rise right now for us.
Do you have plans to add new categories?
Since we just have about a year of selling in the category, we still have an aggressive growth strategy. We're trying to add lots of brands across all categories, but, seeing a category like skincare perform so well, it's definitely giving us an opportunity to add more in that realm. What performs for us is a lot of smaller independent brands because that's what Revolve is. It's always been a discovery site. It's important, of course, to have some of your big anchor brands, but I also think our customers trust us to introduce her to new products. Finding a brand like a Vintner's Daughter or Dr. Barbara Sturm that maybe isn't as readily available everywhere is important for her. Both of those brands have been top performers.
With skincare, too, I've noticed a lot of our clients are gravitating toward the higher-priced luxury products. It's funny because, in color, you do see a lot of volume happening at more entry level like a Lime Crime, but, [with] skincare, she's willing to invest.
Preventative [skincare] is really big right now. In general, I'm a millennial, and I'm using all of those products because, at the end of the day, if you start taking care of your skin earlier, it'll be in better shape down the line, and you're not going to be paying for all sorts of treatments.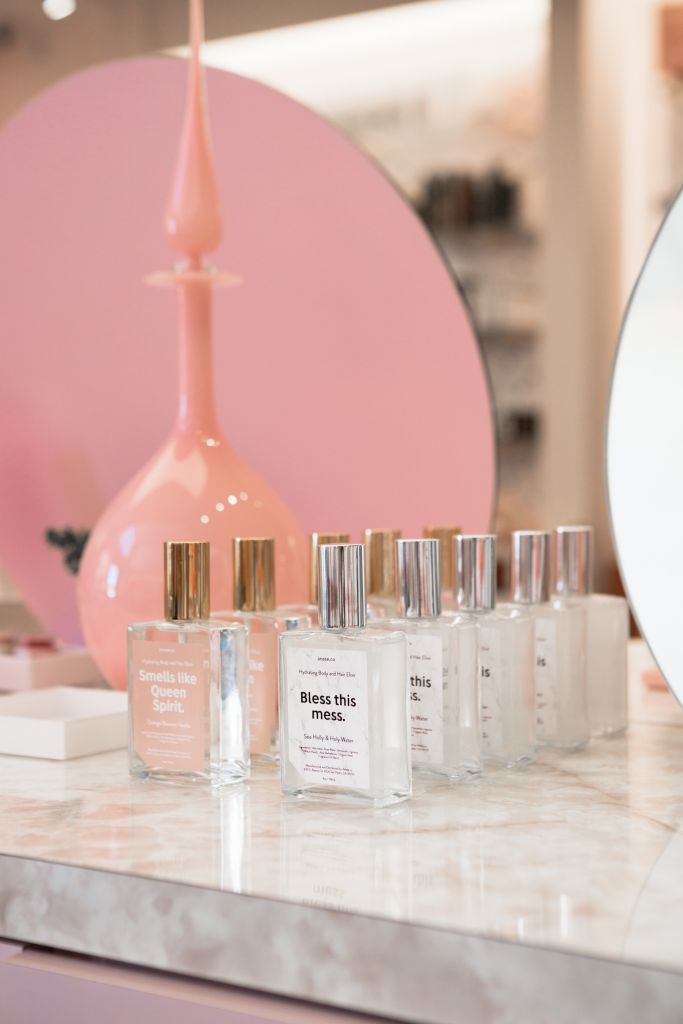 How many beauty products does Revolve carry at the moment?
As of right now, including on order, we're at about 180 brands and our SKU count is probably going to be about 6,000 by the end of this first quarter, which is a crazy growth. In December 2016, when we launched, we had 42 brands and 500 products.
How did you handle such rapid expansion from a technology standpoint?
We're always kind of adaptive, and we learn as we grow. Coming from the apparel side, there were certain aspects of the site that didn't really fit for beauty, so [it was necessary to add] things like filtering options for ingredients and benefits. With color, [it came down to] figuring out finish. All of those things are being added and, in this first quarter, we're going to be updating navigation, which is exciting, and adding lots of content because that's so important with beauty.
How do you discover new brands?
A lot of brands will send me emails, and I'll always look through all of those. The biggest way I've personally been adding to this site has been through Instagram. I find brands on the explore page or through suggested follows based on other accounts. We're finding a lot of brands that way. Being online-only and being a company that's so social driven, we're trying to align with brands that share that same vision. We have our email address that anyone can reach out to me at. It's [email protected].
A lot of brands, too, have come from internal recommendations, other members of the buying team or someone from merchandising. It's very collaborative.
How do you feel about brands sending you product without emailing first?
It sometimes will get tricky because, if I don't know that it's coming, I can't expect it. Everything processes through one big warehouse. I worry that things get lost. So, it's always good to give a heads-up.
What does a typical opening order look like for an indie brand?
It depends. Usually with indie brands, the assortment tends to be a lot smaller. We're representing the entire collection, which I think is awesome for us and also for the brand to get all that exposure. Depth just depends. We have to look at the margins and the price point in general and, then, from there figure out what to do with our sights for profitability.
What are ways brands can stand out in the Revolve selection?
Being innovative with ingredients is so important. A lot of people are shopping that way right now. We're seeing people search for [ingredients like hyaluronic acid] on the site. And, of course, packaging is so important. With this shelfie, Instagram, social media thing happening, it makes all the difference and is an important part of our business. Having a product that people want to Instagram is very important.
Does Revolve have a sampling program?
As of right now, we haven't rolled out a sampling program. We launched with a lot of indie brands who just didn't have the capability to sample on that scale. But, hopefully, we're going to be doing sampling very soon.
What were some brand dark horses you took a chance on that ended up selling really well?
One of the biggest ones we took a chance on was anese, which is an L.A.-based brand that makes body and hair elixirs. I was drawn to them because their packaging was really cute, all the product names are very relevant, and I've been blown away with the sales from that brand. So, that's been a really exciting brand for us. Another brand that we didn't exactly expect not to do well, but that we're still surprised by how well it's doing, is Gisou, the hair oil from Negin Mirsalehi, who's someone we work with all the time on the partnerships for Revolve Around the World. She's really great. She's a lifestyle and fashion blogger. She has the most amazing hair, and people we're asking her questions about it all the time, and she was making her own product with honey from her family's bee farm. The packaging is beautiful. We've actually had a kind of shortage issue with it because the bees couldn't work fast enough.
Another one that was actually at the last IBE show in L.A. is Fillerina. It was one of those things [where we said,] "It seems like an interesting product. We'll see what happens with it." But that brand has been bananas, actually. A brand like that you'd think would be an older demographic, but, again, a lot of millennials are going toward preventative care.
The NuFACE has been really strong as well. Devices was a category that I personally was interested in and thought was really cool. I'm surprised to see how well the customer has been reacting.
What margins do you usually take?
It does depend. Starting, we ask for a minimum of 55%.
How have Revolve's influencer relationships from the fashion world helped Revolve Beauty grow?
A lot of the girls we've worked with have been very fashion heavy, and there's a shift with a lot of them wanting to become more lifestyle, and trying to get into the beauty space. So, it all worked at the same time. While we were getting into beauty, they were interested in beauty. We are working with beauty brands who don't have relationships with a lot of these girls, so we were able to bring everyone together, which has been exciting and fun to be a part of.
We're leveraging those relationships with our beauty boxes. We launched our first one with Jenn Im for Coachella last year. It was crazy successful, so we've continued to move forward with that. We've partnered with Marianna Hewitt on a couple. We did one with Camila Coelho also and, then, Something Navy in December. People trust influencers, so it's great to have them put together the product assortments [of] anywhere from nine to 15 products that are their favorites and have them talk about it in a very genuine and honest way. Having them share that content has been really successful with beauty and driven a lot of sales.
How do the Revolve Beauty boxes work? Do the brands donate the product?
There [are] participation fees and things that we can do to help get the product included. Then, there's also product that the influencer really loves. They're really involved with the product. They're the ones picking everything they want. We're just helping guide them, helping make a story for the box. So, it has a lot to do with them and their choices, and the units are really limited. We want it to be in and out really quick to create the demand. The brands do partner with us on the product. It's usually just a really large discount. It's always full size [product], which is something different that we do that no one else does.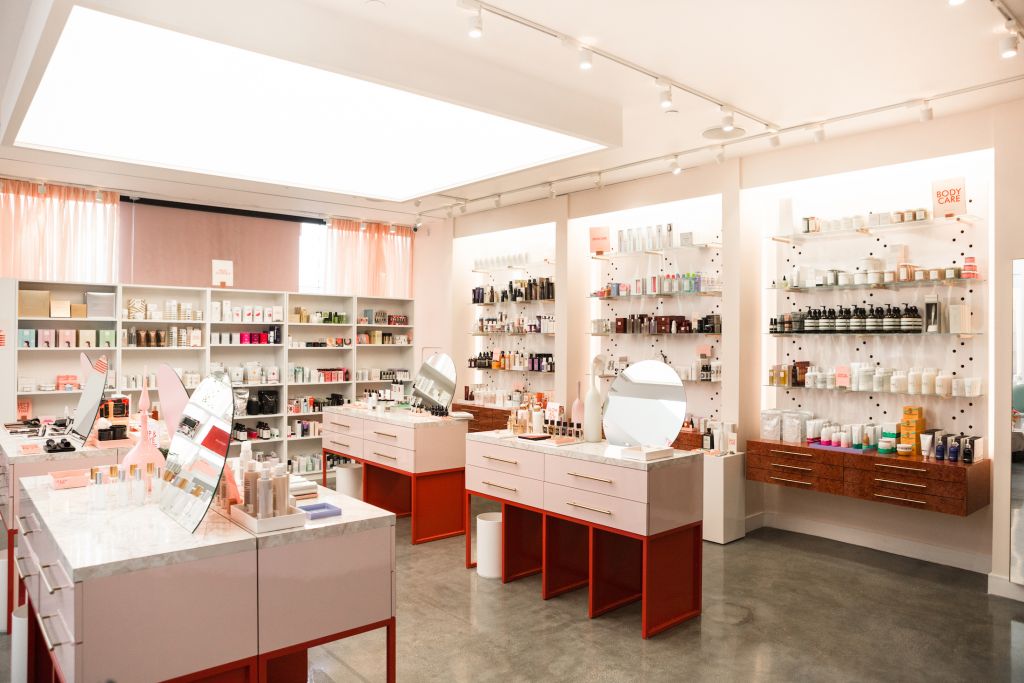 Revolve Beauty hosted a holiday pop-up. Was it successful? Will you do more of those?
We don't have any specifics yet, but, in general, it was a really successful activation for us. It was open for two weeks. We had nine events over those two weeks, which is crazy. We had influencers coming. We had a speaker panel [and] meet-and-greets with brand founders. It was really fun, and it was really great for brand awareness. Revolve Beauty, since it has been on the site a year, has ramped up really in the last six months, and that's when we saw a lot of growth with our brand assortment and product categories. It definitely brought more attention to it. The sales definitely reflect that on the site and continue to reflect it.
How do you see influencer marketing affecting further growth of Revolve Beauty?
It's going to continue to be super important. It's growing. It's basically reading consumer reviews in a way, but it's someone that you really trust. A lot of customers have relationships with these influencers, so we're going to continue to leverage our relationships and partnerships there. It's great for brands, too. Briogeo has partnered with Marianna Hewitt. It creates a lot of content that works for everyone. It really supports marketing on social channels. There were fashion bloggers. Then, you have your hair and makeup influencers and, now, [there is] this lifestyle segment, and I think that's where there's a lot of opportunity.
What's your stance on Amazon? Does a brand being sold there affect whether you'll carry it?
Amazon is definitely a case-by-case, especially because they do have their luxury beauty segment now. The biggest retailers that can be a turn-off for us would be a Walmart or a Target [or if] anyone's ever sold on Overstock, Gilt or something like that.
What plans does Revolve Beauty have for the future?
The biggest thing we have coming is exciting updates to the site. Content, navigation and things like that that will launch in the first half of the year.