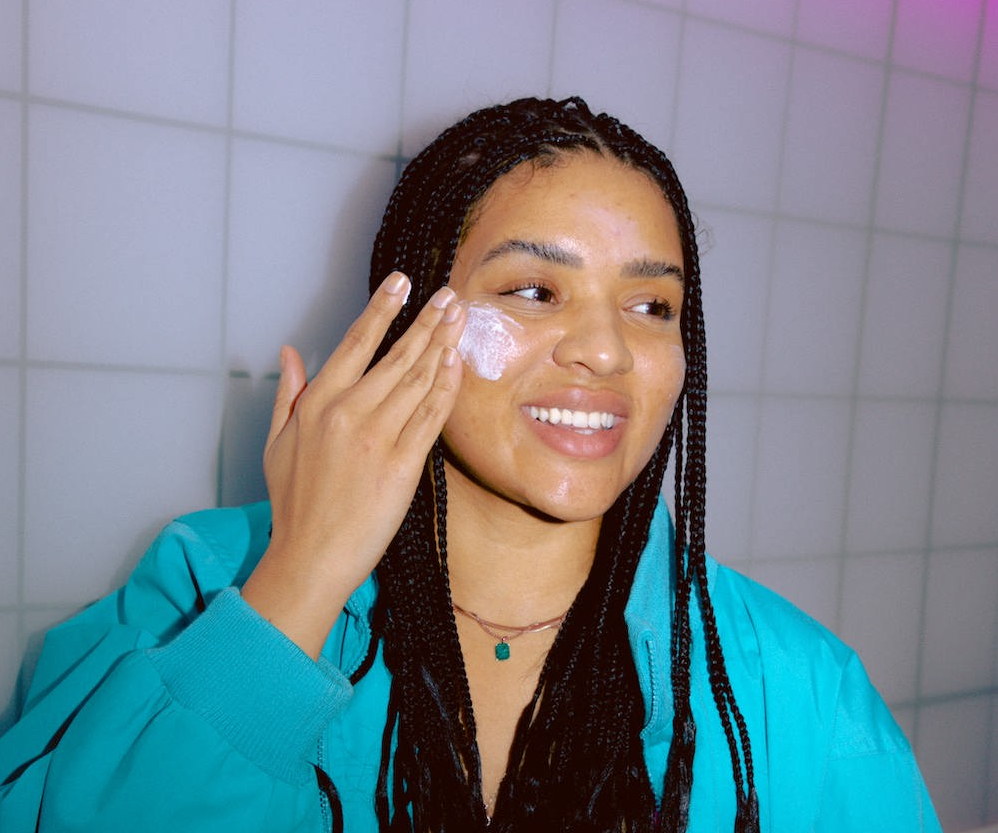 Rosen Skincare Raises $2 Million—And Plots Its Eventual Exit
Rosen Skincare has raised $2 million from New Voices Fund to support its retail partnerships with Target and Ulta Beauty, and accelerate growth.
Launched by Jamika Martin in 2017, the acne-focused brand is stocked at more than 1,000 doors, including around 700 Ulta doors with the products Super Smoothie Cleanser($18), Tropics Toner ($18), Bright Citrus Serum ($18), Tropics Moisturizer ($20) and Breakout ($18). It's eyeing CVS and Walmart for future partnerships. Prior to the New Voices Fund infusion, Martin bootstrapped Rosen to reach $1.7 million in cumulative sales.
She says, "When I really started to think about how much it costs to support a retail launch, how it costs to scale and then, frankly, who we're showing up against on shelves and what kind of budgets they have, raising just made a lot more sense to make sure we stay competitive within this new acne set and we stay competitive on the shelf with these new retailers."
Martin has had a relationship with New Voices Fund, which she has received mentorship from, since 2019, making approaching the firm for funding a relatively easy move. "They knew where we were, they knew what I had going on, they knew the growth that I had done bootstrapped," she says. "They had a really clear understanding, and it came down to, OK, let's sit down, let's paint the vision."
Prior to Rosen, New Voices Fund invested in brands the likes of The Honey Pot Company, The Lip Bar and Beauty Bakerie. "They really dominate a lot of the brands that live within Target and within Ulta and are doing stuff that we aspire to do," says Martin. "They have so much experience and knowledge with those retailers, and they have a plan forward for us."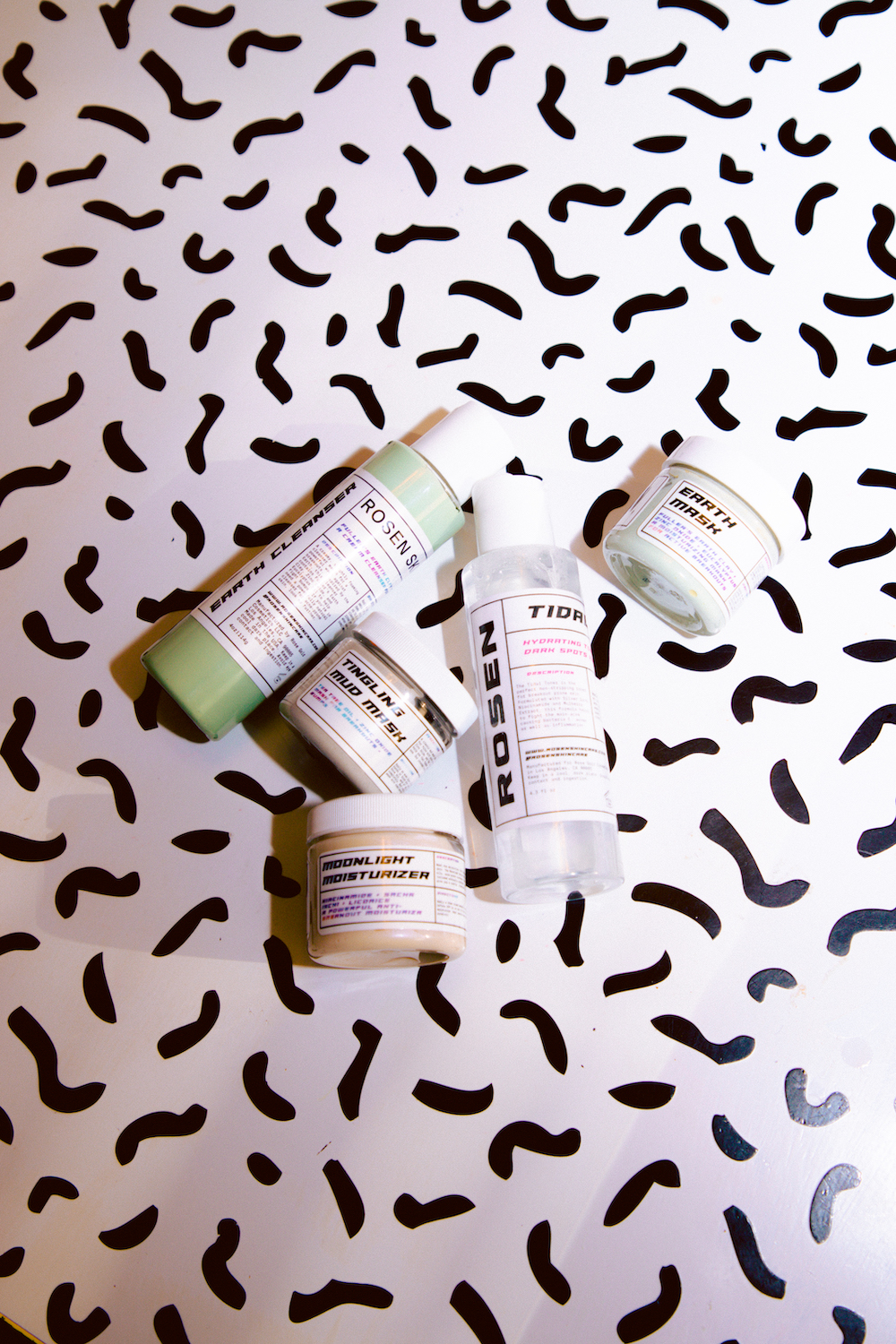 Rosen's funding places Martin into a small but growing category of Black women beauty founders who've raised $1 million and above. And it's an accomplishment that pushes her a step closer to her ultimate objective of selling Rosen. On Martin's roadmap for Rosen is a five-year timeline for an exit. In five years, the brand would mark a decade on the market.
"I've always known I wanted to sell Rosen," she says frankly. "I would say, maybe in the first few months of starting the brand, I was like, 'This would be cool to do full-time, this would be cool to build.' I was definitely in a farmer's market kind of vibe, but, ultimately, I was like, 'I want get into retail, and I want somebody to buy my company.'"
Black entrepreneurs selling brands is a hot-button topic. Amid an unannounced formulation change, rumors started circulating that Bea Dixon, founder of The Honey Pot Company, had sold the feminine care and personal care brand. While Dixon refuted the claim, it jumpstarted conversations about brand exits among Black beauty founders.
Stefan Miller, co-founder of Young King Haircare, wrote in an Instagram Stories post that brand exits allow founders "to build something that can live beyond you. That is the whole point, to do legacy-defining things that stand the test of time so we as Black people can close the generations of gaps that we have in society." Martin co-signed his message in an Instagram Stories post of her own. She wrote, "If you wanna build an 8-9 figure company and run that shit forever, you should start that! But in this household, we're selling."
Following the post, she doubled down on her stance. She points to Sundial Brands co-founder Richelieu Dennis as an entrepreneur to emulate in terms of his decision to sell Sundial Brands to Unilever. The CPG conglomerate acquired the SheaMoisture owner for a reported $1.6 billion in 2017. Dennis began New Voices Fund in 2018.
"I've always known I wanted to sell Rosen."
"Look at the amount of equity that that one exit alone has put back into the community," she says. "What Rich Dennis has done for Black entrepreneurs, specifically Black female entrepreneurs, is nuts. He sold his company, but he also put that money back into the community. When you look at the portfolio of brands he's invested in, let's look at the number of jobs that that has created within the Black community, and the amount of innovation and products that that has created for the Black community. And then you think about all those companies who will exit like The Honey Pot probably one day and hopefully Rosen that will probably go on to do the same thing and really reinvest back into the community. I get super energized by that."
On the other hand, Martin understands Black consumers' attachments to brands and concerns that Black-owned companies retreat from them when founders sell their brands. She says, "For so long, the Black community hasn't had products for them made by them, made for them, made in respect of them and understanding them, and so I think there is this fear of, no, don't give it up. This is ours. This is for us." However, she explains that mindset can be detrimental to the expansion and accessibility of brands. Martin says, "How can we make sure to have more education and more conversations around knowing that things can still be for us, even if they've scaled to a certain point?"
If Rosen is acquired in the coming years, Martin would still be interested in guiding the overall vision of the brand and its innovation. She says, "I love what we're building and how we're attacking the category, so I definitely would love to be hands-on with it."
For Martin, the goal of a sale wouldn't be to sever ties with the brand, it would be to afford her a bit of peace. "I do think that consumers underestimate how hard and how incredibly taxing being a founder is," she says. "It is a lot of work, it's a lot of anxiety, and it's a lot of stress. This is literally all on me. My team's livelihood is all on me. If I can get to a point where I can remove some of that for myself that would be amazing and exiting feels like that to me."