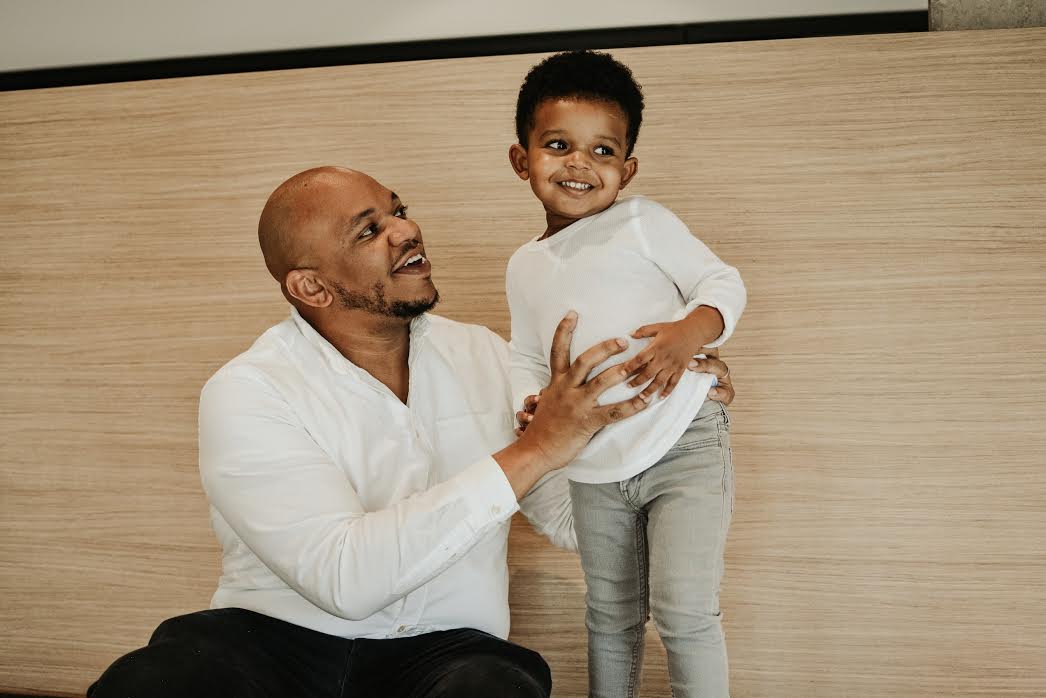 Young King Makes Sure Black Boys Aren't Left Out Of The Textured Haircare Segment
Black boys have textured hair, too.
Even with all the innovation over the past several years in the textured haircare segment, Cora Miller couldn't find products for the curly tresses that began sprouting from her son Kade's head at 6 months old. She laughs, "I always knew I wanted a little boy because I didn't want to have to worry about doing his hair and, of course, I got a boy with all the hair."
Brands like Scotch Porter, Bevel and Frederick Benjamin have plenty of products for adult men. However, choices in the kids' market, where brands for girls with textured hair such as Curlanista and Rocky Robinson have popped up, didn't address Kade's needs. For Miller, it wasn't only about products, but culture.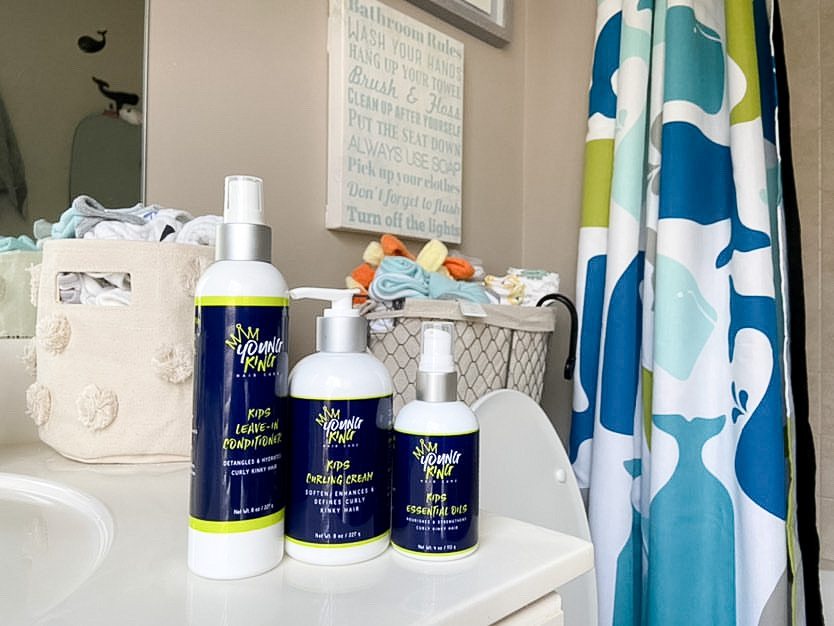 "Growing up as little girls, we spent time with our mothers and grandmothers learning about the importance of putting moisture back into our hair. That's a disconnect for African American boys," explains Miller. "With the macro trend of women embracing natural hair and older males growing theirs out, we want to instill the importance of daily hair maintenance in boys at an early age to ensure healthy and thriving hair."
Miller launched the natural haircare brand Young King late last year to realize her ambition of helping boys start their grooming journey long before they shave. The brand's first three items priced at $14 each are Kids Curling Cream, Kids Essential Oil and Kids Leave-In Conditioner. A combo of the three retails for $38, and 82% of Young King's transactions so far include the bundle.
"I wanted a little boy because I didn't want to have to worry about doing his hair and, of course, I got a boy with all the hair."
When it came to executing a business, Miller, who previously worked in philanthropy at a large healthcare corporation, had a secret weapon. Her husband Stefan has a resume loaded with high-level marketing positions at consumer packaged goods giants Red Bull, Johnson & Johnson, Coca-Cola and General Mills, and an MBA from Northwestern University's Kellogg School of management. "He put me through his business school," says Miller. "He wanted market research to validate the opportunity."
There is fertile growth potential for Young King. Black purchasing power soared 114% from 2008 to 2018, according to Nielsen. Selig Center for Economic Growth pegged Black spending at in excess of $1.4 trillion last year. Strategic Solutions International, a category management and market insights consultancy, reports sales of multicultural haircare products rose almost 10% through May 2020 from a year ago. The median age of Black Americans is 32 years old, a prime child-rearing age.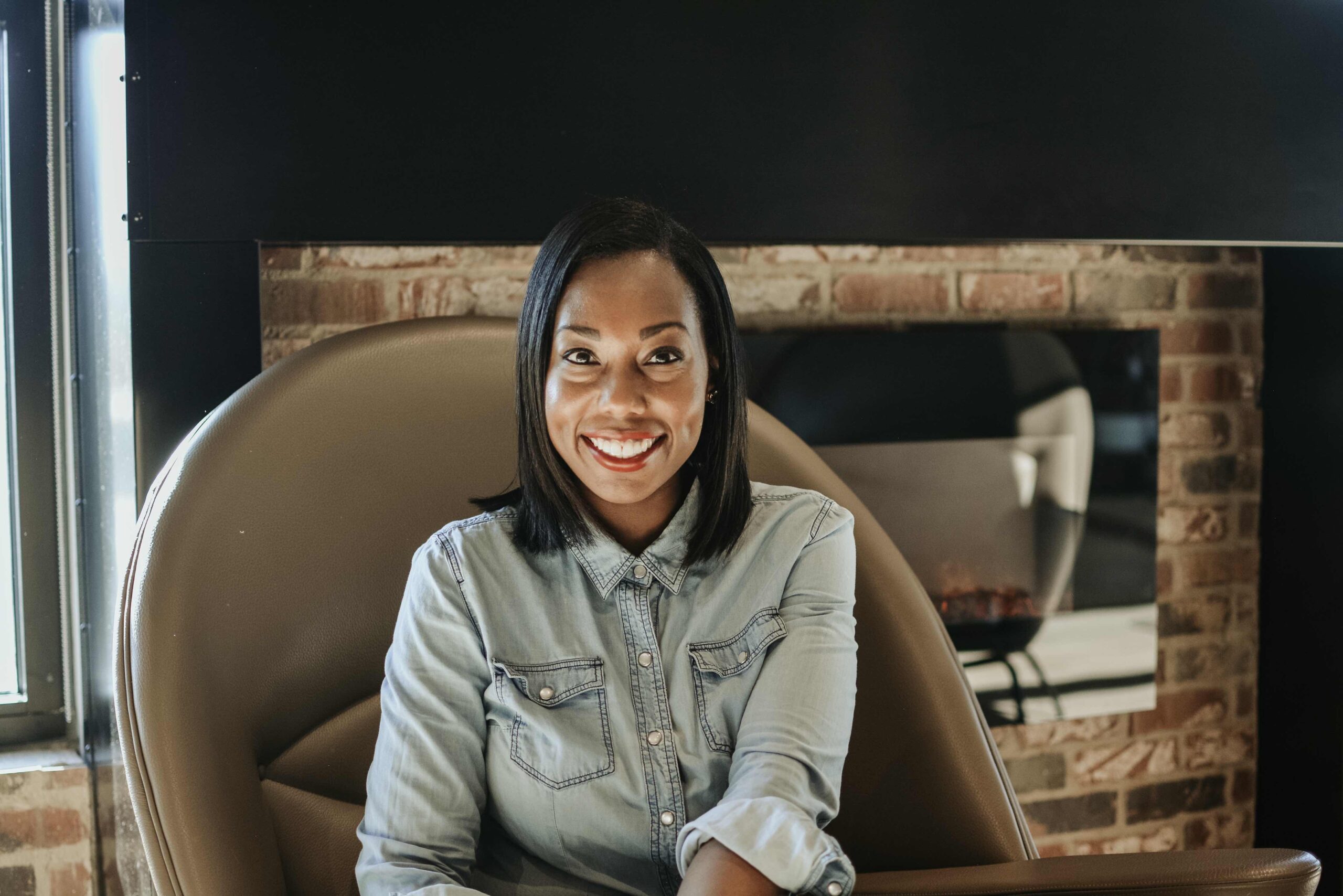 Miller delved beyond industry data. She canvassed 100 moms to understand their experiences. The moms shared her personal experience and substantiated her sense that there's demand for clean, plant-based products for boys' textured hair.
"Put [your plans] down on paper and, then, be able to interview people to validate your vision," advises Miller, who financed Young King with her own savings, and contributions from friends and family. She adds, "Don't be afraid to ask family for money." Although Miller and her husband are interested in further external investment, a sale isn't on the front burner. She says, "We want to stay involved because of the background of the brand."
"We want to instill the importance of daily hair maintenance in boys at an early age to ensure healthy and thriving hair."
Young King was a member of Target Takeoff's 2020 class along with Golde, Kinfield, Stryke Club, Codex Beauty and Chemist Confessions, among other beauty brands. The program schools entrepreneurs on the ins and outs of distribution at mass scale. "It was an invaluable experience," says Miller. "We got to meet leaders across the country and hear what buyers had to say." Jasmin Foster, director of sales and business development for Urban Skin Rx, a skincare brand available at Target, is on Young King's board.
For now, the Millers are sticking with direct-to-consumer distribution for Young King, but expect to rely on learnings from the Target Takeoff program once the brand does enter retail. The initial strategy was to gain traction with events staged by Target, Essence and Levi Black. COVID-19 derailed that strategy.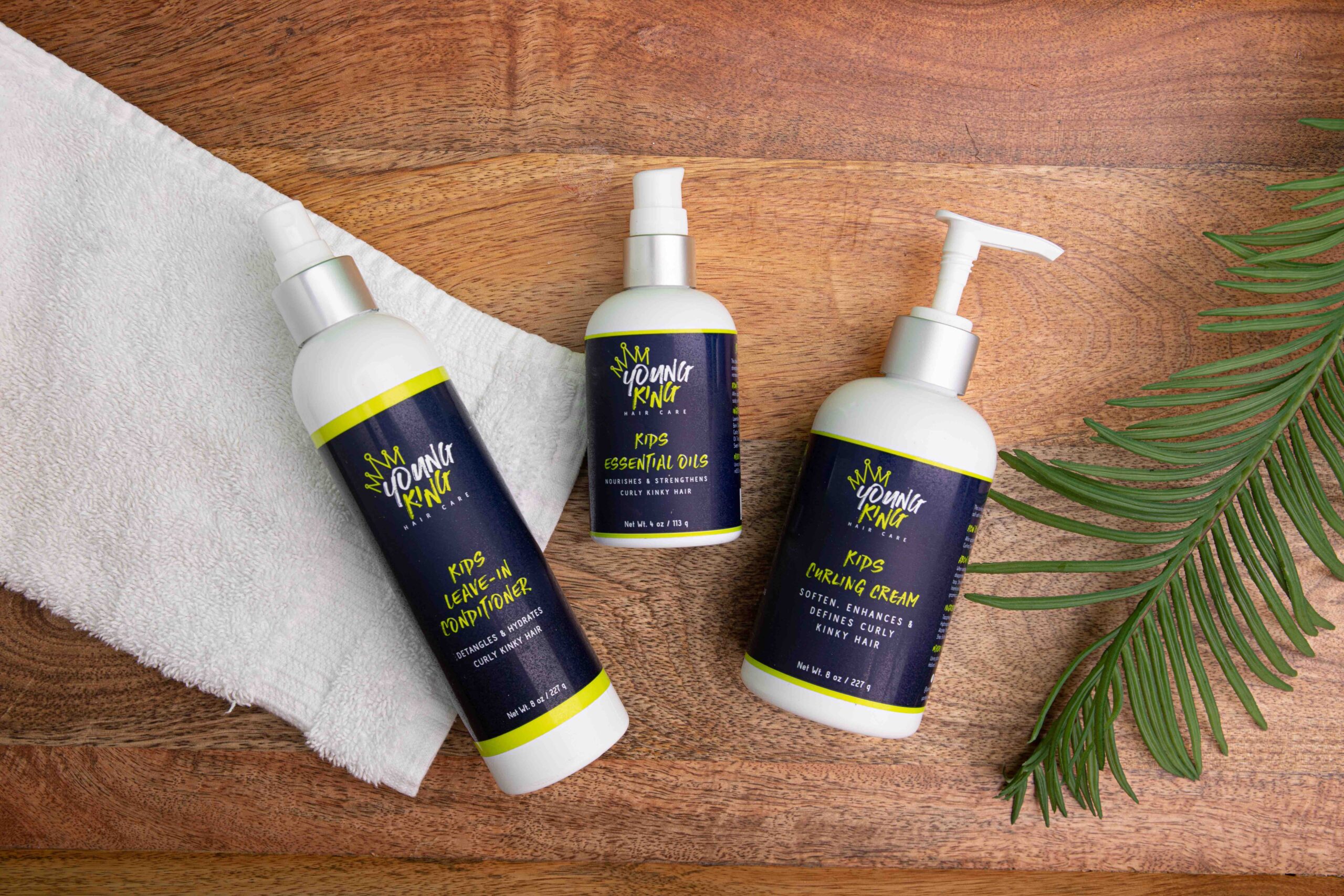 "We changed our strategy and activated our digital marketing strategy investing in paid social media—Facebook, bloggers—and we did a strategic giveaway with Black Girl Sunscreen," says Miller. "We achieved and even exceeded our forecast." Although the Millers didn't comment on sales, industry sources estimate Young King could be edging toward the $500,000 mark within the next year.
Following the Black Lives Matter protests demanding justice for the killing of George Floyd and police reform, the focus on brands helmed by Black founders brought people to Young King's website. The brand sold four months' worth of product inventory in a little more than a month. The surge caused product shortages and a scramble for components. "But we didn't have a loss and we acquired new customers," says Miller.
Shampoo and conditioner are in Young King's pipeline for later this year, and Miller anticipates building out the brand's assortment to a full young men's self-care portfolio with deodorant and skincare. Are girl's items in its future? Miller says, "Never say never, but, right now, we want to focus on young men."