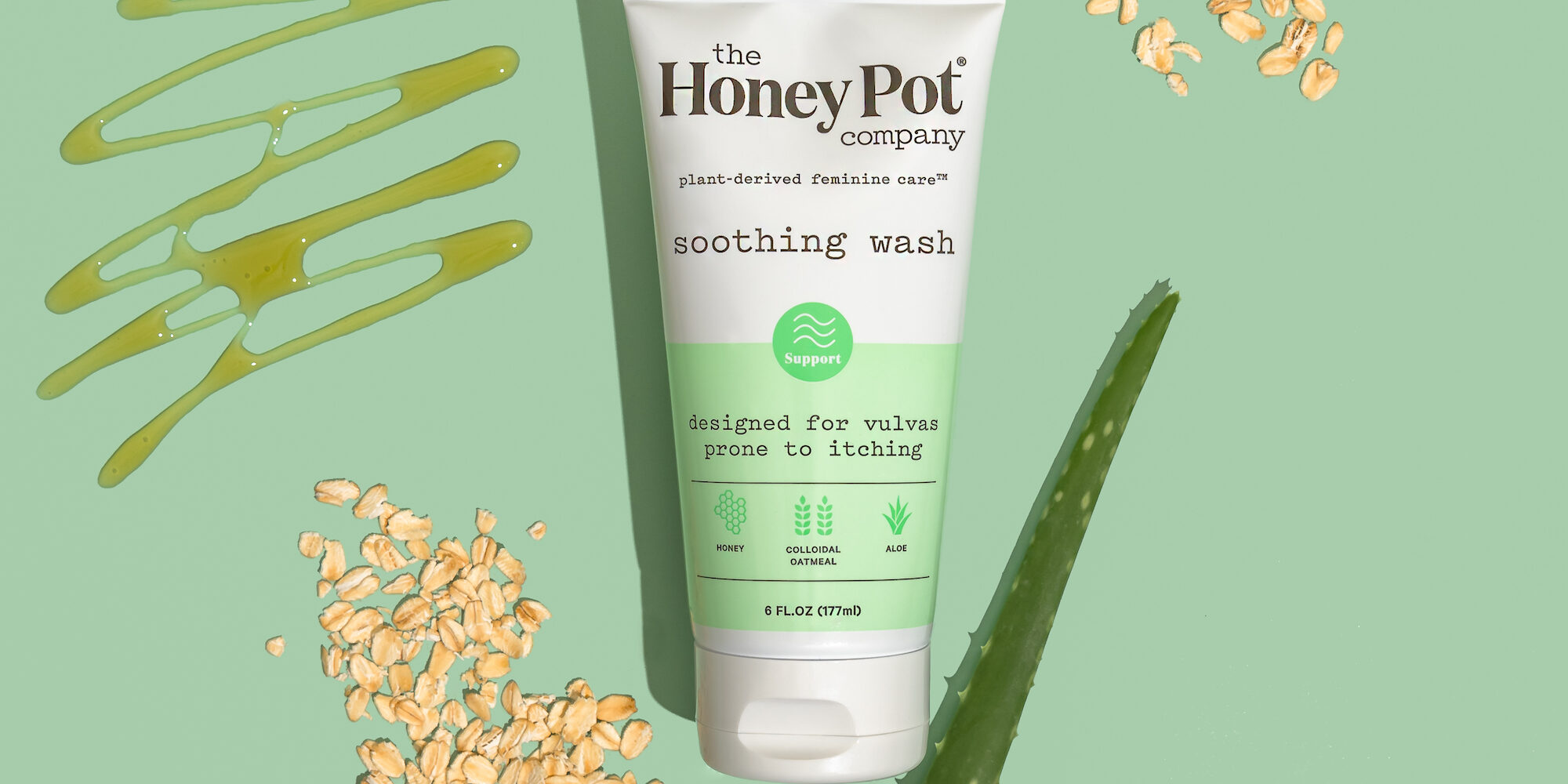 The Honey Pot Company's Reformulation Of Intimate Washes Sparks A Social Media Backlash
An unannounced formulation change has led to a sticky situation for The Honey Pot Company.
Upset to discover the brand inserted preservatives into its range of foaming intimate area washes, customers took to Twitter, TikTok and, to a lesser extent, Instagram to make it aware of their discontent. Thousands of tweets have weighed in on the formula reboot and veered into speculation and misinformation about the ownership of The Honey Pot Company. One popular TikTok video on the subject from a TikToker using the handle Officially.Yasmine had garnered 1.2 million views and over 3,200 comments as of Monday afternoon. 
In a social media post in response to the outcry, The Honey Pot Company founder and chief innovation officer Beatrice Dixon wrote, "1. We have not sold. 2. The wash formulation has evolved for good reason. 3. We have and always will serve humans with vaginas best. Full stop." Gwyneth Paltrow and Lisa Price, founder of Carol's Daughter, responded to the post in support of Dixon. "Proud of you," wrote Price.
In a Twitter thread, The Honey Pot Company delved into the formula adjustments it made. The thread shared it "designed a new preservative system to uphold the quality of our washes. Propylene glycol, phenoxyethanol, and sodium benzoate are widely used to do just that."
The brand elaborated on Twitter on each new ingredient, and advised consumers to visit an ingredient glossary on its website and email it with further concerns. It spelled out, "Phenoxyethanol has anti-microbial properties to keep products stable, and sodium benzoate supports ingredients designed for pH balancing for a longer period of time. In addition to its antimicrobial properties, Propylene Glycol also functions as a humectant which can support the moisture profile of a product. Our washes are dermatologist-approved, kind to and safe for skin and continue to not have any added parabens, dioxides or sulfates."
Summarizing the formulation update, AJ Addae, founder and principal chemist at skincare formulation company Sula Labs, says, "They added more surfactants for cleansing, more humectants that also double as preservative boosters as well as a lot more preservatives. They also removed hydrogen peroxide." 
Consumers who believed The Honey Pot Company's products were completely organic prior to the change have been critical of what they view as a move away from what initially drew them to the brand, but the washes were never completely organic. An asterisk no longer next to apple cider vinegar on the ingredient list after the formula was modified appears to be instigating consumer confusion. The asterisk indicated the ingredient is certified organic. In a social media video, Dixon explains the apple cider vinegar was organic under the old formula and continues to be with the new formula. The change on the packaging was due to new regulations, she said.
The vitriol is driven at least in part by the fact the washes are intimate area products. For such a sensitive area, some consumers favor plant-based ingredients and worry deeply that ingredient tweaks could spark irritation.
"It makes consumers feel good that they're using an extremely plant-based product on their intimate areas because many intimate washes on the market have raw materials in them that a lot of people aren't really comfortable using down there," says Addae. "Just like how taking antibiotics can potentially throw off vaginal pH, so can using preservatives in that area. It's an extremely sensitive area, therefore, using broad-spectrum preservatives in that area can potentially throw off vaginal pH. However, so can using an unpreserved product that contains microbial growth."
She advises the new formulation likely won't perform identically to the old one. "If you're interested in using the new formula, I would recommend testing it very gently first to see if it's something your intimate areas can still handle," she says.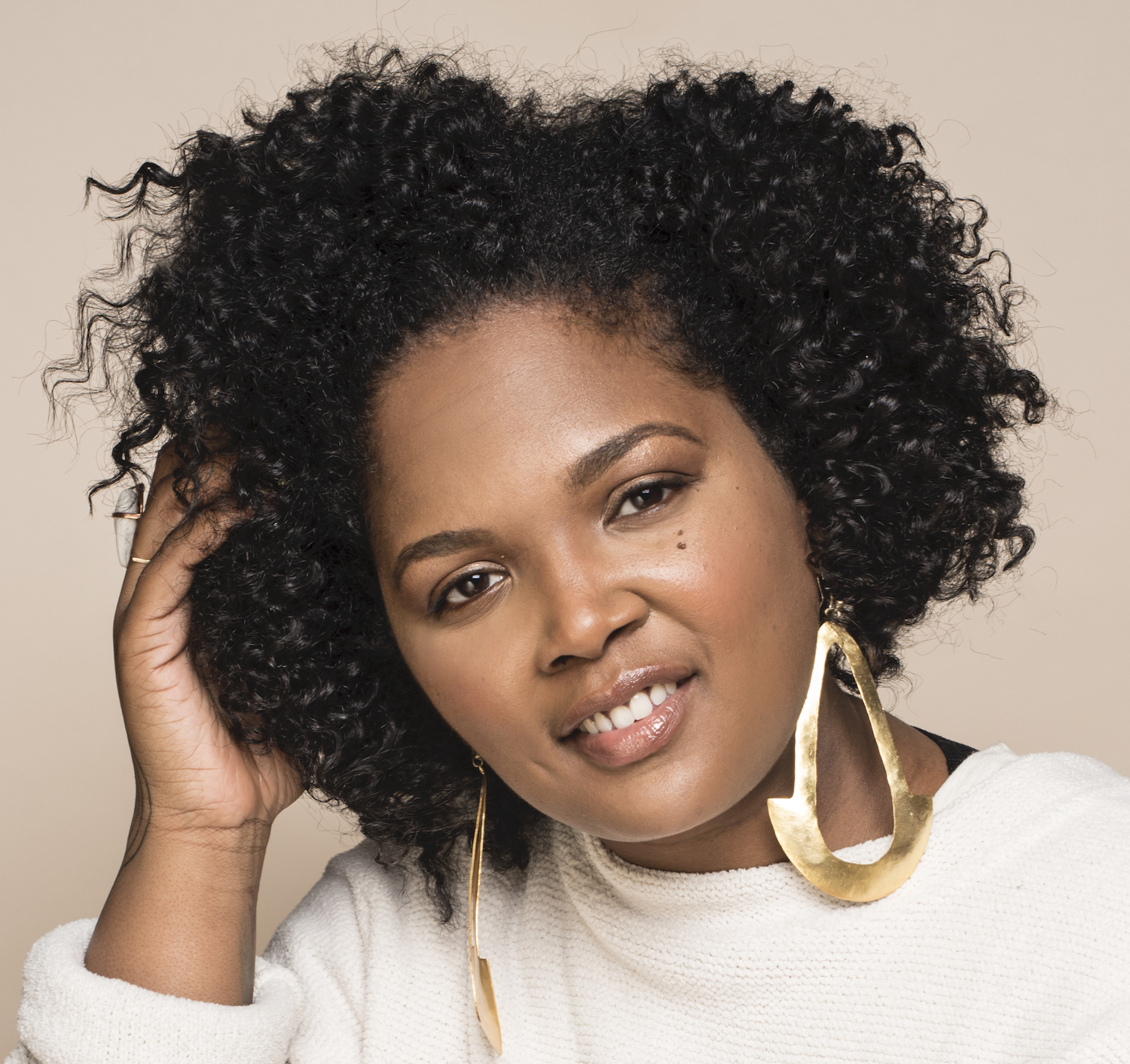 Social media critics of The Honey Pot Company's reformulation claim it has sold to a large cooperation and, therefore, isn't Black-owned. Dixon vociferously refutes that claim. In the social media video, she asserts The Honey Pot Company is "still owned by my brother, myself and our team." It has scored investment from VMG Partners, New Voices Fund and others. Founded in 2014, The Honey Pot Company has broad distribution at big-box retailers like Target and Walmart. Its distribution network exceeds 300,000 doors nationwide.
The ownership and formulation matters agonize Black women in particular who expressed frustration on social media with earlier brands founded by Black entrepreneurs that sold to big companies and subsequently reformulated. They emphasized Black-owned brands they supported at the start go on to forget about their core audience as they achieve scale. 
On the Instagram post with Dixon's video, model Tsahai McQuilkin-Layne commented, "As this company grows, we need the authenticity to remain and for us to still feel valued even when the market expands to across the country (and world). You have to understand we have been burned time and time again by brands using us as stepping stools and discarding us when they reach a certain profit margin."
On Twitter, several cosmetic chemists defended The Honey Pot Company. On Sunday, chemist and formulator Esther Olu, known as The Melanin Chemist, said that brands formulate often and don't always announce it. The Honey Pot Company was called out for not publicizing the reformulation.
Olu tweeted, "Adding a broad spectrum system was a good thing [in my opinion]…Having ​​a product with no preservative system will cause issues scaling up as that can lead to manufacturing tanks being contaminated and products you use being contaminated before it even gets into your hands. Having preservatives allows for longevity and stability."
Addae agrees it was probably necessary for The Honey Pot Company to enhance its preservative system. She says, "What preservatives do is make a product resistant to microbial growth that can be introduced to the product by our fingers and our environments. Introducing pathogenic bacteria to your skin's microbiome is ultimately counterintuitive."
The debate over The Honey Pot Company's reformulation demonstrates the power of social media as a conduit of consumer anger. It's not occurring in a vacuum, though. On top of longstanding consternation about the eventual fate of popular Black-owned beauty brands, the response to the reformulation is an extension of a years-long discourse on a lack of consumer clarity around ingredient safety.
Preservatives like phenoxyethanol that The Honey Pot Company added to its wash formulas are among those that have been questioned by clean beauty proponents. The recently released HBO Max docuseries "Not So Pretty" spotlighted individuals with different perspectives on the ingredient safety debate.
"I would encourage folks to ultimately make personal care decisions based off of what feels the best for their own body," counsels Addae. "I completely support the Honey Pot Company and their mission as a whole. I've used some of their products before, so I really am glad to see the continued growth of the company."
In her video addressing The Honey Pot Company's customers, Dixon urges them to trust her and the brand as it grows. She says, "I am aware that change isn't widely accepted, but, beautiful humans, change is inevitable, especially with growth."