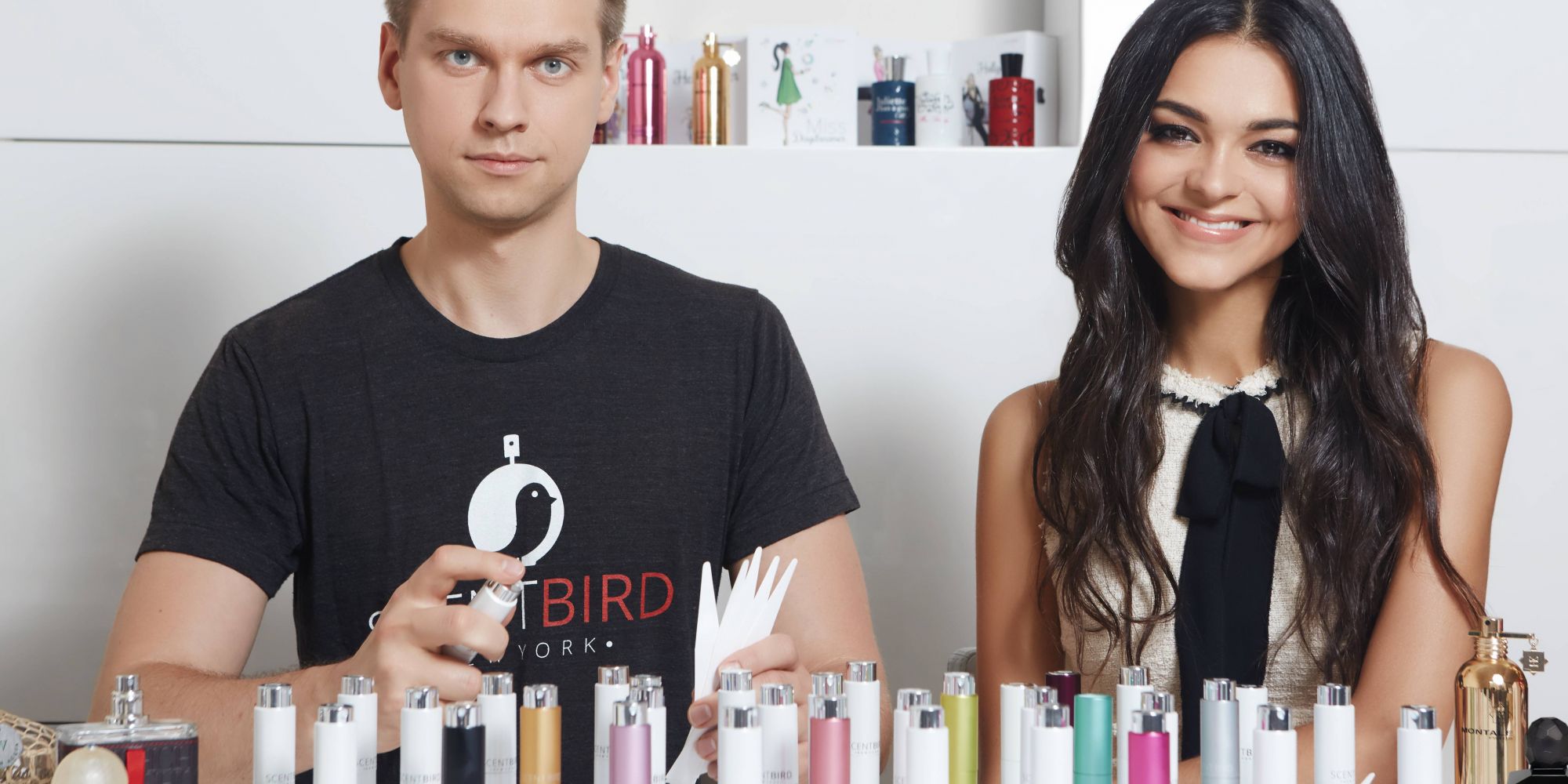 Scentbird Upends The Department Store Fragrance Experience By Shipping Scents Monthly To Millennials
In the absence of smell-o-cellphones, selling fragrances has been notoriously difficult to accomplish outside of physical locations. Addressing the persistent proboscis problem, subscription service Scentbird has cracked the code of the digital scent business by making purchases of fine fragrances affordable and convenient through 30-day supplies. With a treasure trove of consumer data at its disposal, Scentbird has bridged beyond fragrances into makeup with a second concept called Deck of Scarlet and will be unveiling a slew of scented products under the Scentbird umbrella. "We are listening to our consumers and tweaking our experience all the time," says Mariya Nurislamova, who founded Scentbird with Sergei Gusev, Andrei Rebrov and Rachel ten Brink. "As a startup, we make decisions quickly and move very fast." Nurislamova and Gusev chatted with Beauty Independent about Scentbird expansion strategies, Deck of Scarlet influencer tie-ins, the makeup segment, niche scents, the money chase and more.
How did the four Scentbird founders join forces?
Gusev: It was 2012, and I was in Moscow at the time. Mariya was in New York. I was working at a startup related to digital advertising. I was looking for connections in the U.S. in marketing and digital advertising. I wanted to expand to the U.S. A friend of mine introduced me to Mariya, and I wrote her on Facebook saying, "Hey, my name is Sergei, and I'm working on this cool startup. I'm looking for someone to help me do business in the U.S." We noticed we had common interests. We started brainstorming startup ideas that we could launch together. Mariya told me she liked beauty and, in particular, perfume. So I said, "Alright, lets create something around perfume." We came up with the idea of Scentbird as a perfume recommender. We launched a prototype and got some initial interest. At that point, we decided we needed another co-founder and invited [CTO] Andrei to our team. Andrei and I had been friends in Moscow.
Nurislamova: [CMO] Rachel and I were introduced through a friend in the startup community. As a founder with a tech background, I had trouble meeting people like her with experience at beauty companies such as Estée Lauder. Rachel and I had coffee, and hit it off. We invited her to join Scentbird six months later.
How did the Scentbird concept crystallize?
Nurislamova: Initially, we were working on a perfume recommender. People could enter three to five perfumes they loved, and the system would analyze those perfumes and tell them the next three they should try. The recommendations were based on an analysis of a half-million perfumes. We realized we had to earn money, and it's very hard to do that just giving recommendations. The next step was to create an e-commerce experience. We were intrigued by the Warby Parker try-before-you-buy business model and applied that to Scentbird. We would send one to three bottles of perfume to people. Whatever they didn't like, they could send back. Unfortunately, we saw very high fraud rates. About 30% of the packages we shipped to customers didn't come back and, when we charged people, the credit cards were getting declined. We have been lucky to have amazing mentors advise us. One of them is Michael Siebel, CEO of the Y Combinator accelerator and an investor in Scentbird. We were talking to him about how Scentbird wasn't going so great, and we were thinking of pursuing a completely different segment like cosmetics or skincare. He said nobody knew about the fragrance startup business model as well as us because we had just spent a year failing at it. That led to Scentbird being born as it is today. Most people buy 100-ml. bottles of perfume and, in the premium sector, they can be over 100 ml. It feels like a big commitment, and a lot of fragrance bottles collect dust. We thought, "What if there is an intermediate category between the 1-ml. size of an average fragrance sample and the 100-ml. size of a fragrance at retail?" That's how the idea of a monthly supply came about. It's almost like a perfume rental if you will. We package in sleek aluminum cases because the fragrance is a luxury category with an aspirational aspect to it and charge people $15 a month for the fragrance of their choice.
Gusev: From day one, we were getting sales. In the previous version of Scentbird, we were struggling to get five sales a day. Our main customers are 24- to 35-year-old women who love fragrances. We created the product for the millennial audience.
What's the mission of Scentbird?
Nurislamova: If you look at the fragrance category, it's been flat in the past two years. The only sector that's growing is rollerballs, which are overpriced at retail. That is showing you that contemporary millennials are looking to consume in the category quite differently. They aren't looking for a signature fragrance they can use for the rest of their lives. They are looking for a wardrobe of scents they can switch around based on mood, season or occasion. One part of our mission is making perfume collections more accessible to them. Also, a big part of our DNA is providing a digital solution to fragrance shopping. Our mission is to make perfume shopping from home as easy, seamless and pleasurable as doing so in person. There's no being sprayed, and there's no confusion from hundreds of bottles at the store. At the store, a salesperson is probably going to recommend a bestseller, but our recommendations are different. We believe each person is unique and deserves a unique recommendation.
You have branched out to another concept called Deck of Scarlet. Why?
Gusev: We always wanted to be in different beauty categories, not just fragrance. Because makeup is such a huge market, we decided to go next into makeup. In the future, we will go into other products like skincare, and bath and body.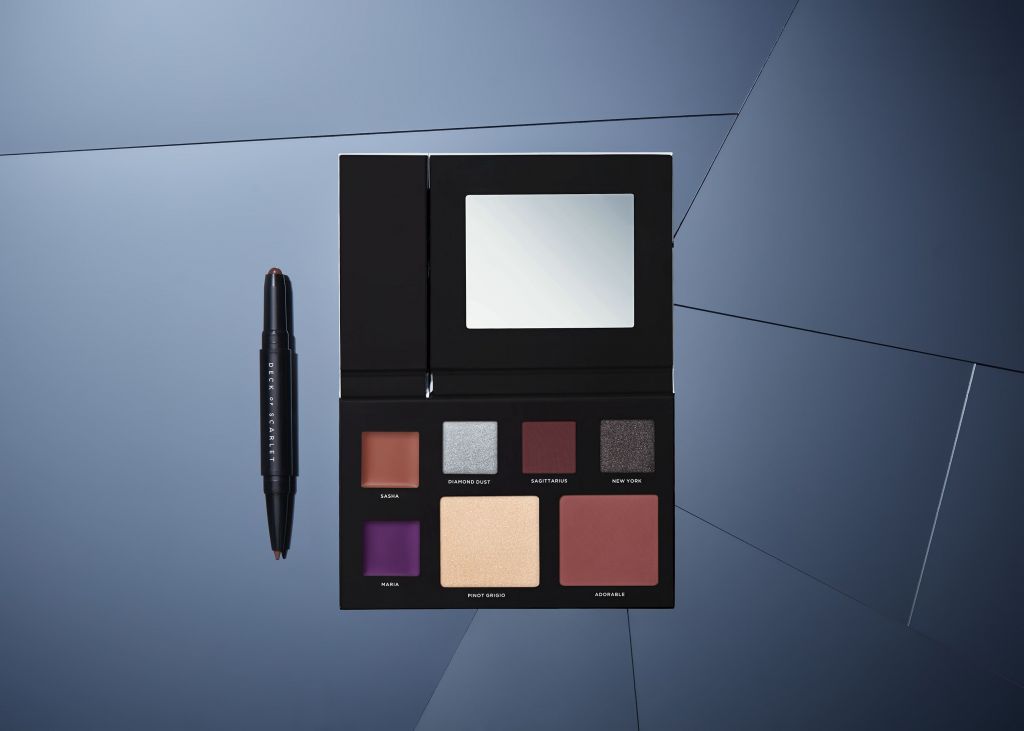 What's the mission of Deck of Scarlet?
Nurislamova: Deck of Scarlet is a makeup palette subscription service and what makes it unique is that, every two months, we come out with a new palette in collaboration with a top influencer. The palette contains enough makeup to create multiple looks. I'm very much a YouTube junkie, and I love trying out new looks, but there was no kit that really worked for me to try out the looks. We deliver that and a premium product under $30.
Did you worry a second concept would be a distraction?
Nurislamova: Adding a second business could be distracting, but there are so many synergies. We are experiencing economies of scale because we have two very similar experiences. On the marketing side, we get away with one advertising and influencer marketing department. We have one fulfillment partner, not two. It's actually a lot easier to put a second business on the map once you have the relationships from the first business.
What fragrance trends have you detected?
Nurislamova: Scentbird is big enough now to reflect the American population. The gourmand fragrances with notes like vanilla, caramel and coffee have been hugely popular. It started with heavier fragrances like Angel by Thierry Mugler and Black Orchid by Tom Ford. Then, there are the classic designer fragrances like Light Blue by Dolce & Gabbana that remain popular. The fragrance category is driven a lot by newness, and about 60% of sales in the category are from people wanting to try something new, so launches are always important. One thing I love seeing is niche perfumes getting more and more love as time goes by. Juliette Has A Gun is probably about as popular as Nest. We are seeing fragrances in the niche category almost moving the volume of fragrances in the designer category. People want a unique concept they can get behind.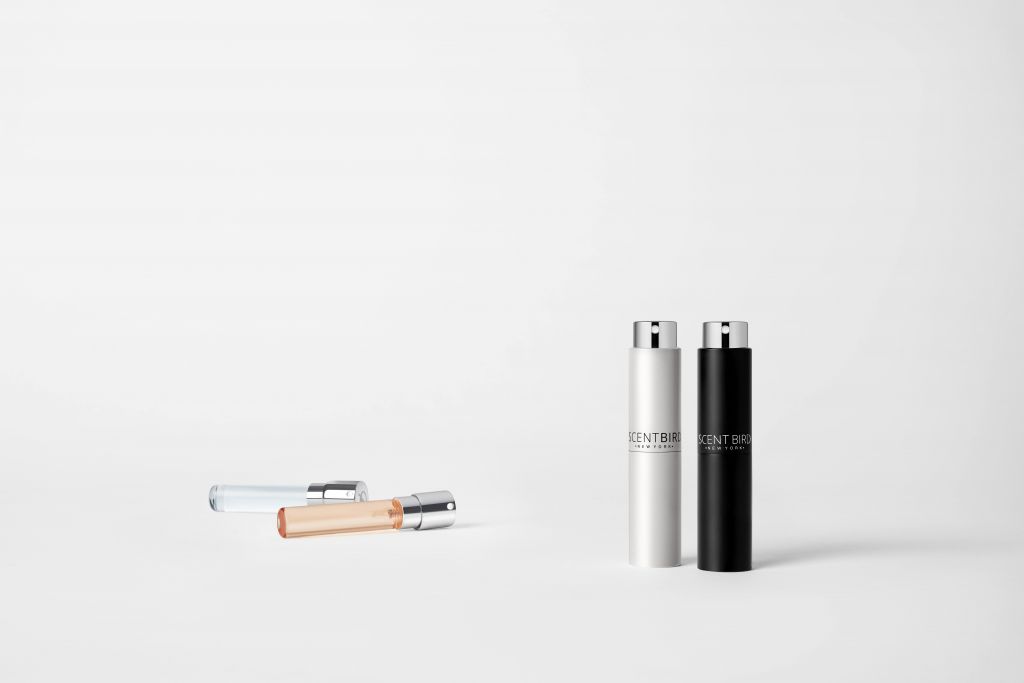 How do you respond to the demand for niche fragrances?
Nurislamova: We are always looking for that next Juliette Has A Gun, but we are very committed to having something for everybody and that means having a strong portfolio of designer scents as well. There are about 14 fragrance categories, and we need to make sure we have variety in each of the categories. When we have too many fragrances in a category like the fruity or floral category, we might not be looking for additional fragrances in that category. We are also catering to consumers who buy high-quality fragrances with high-quality ingredients. If a brand retails for $30 for a large bottle of perfume, it's not a fit for our platform.
Is Scentbird pushing into fragrance categories outside of fine fragrance?
Nurislamova: Our consumer loves scent in general. They aren't just shopping fine fragrances and colognes. They're shopping for everything involving scents from candles to body sprays. We definitely felt there was an opportunity for us to go after additional product categories, especially given we have a wealth of information about the consumers in our data base. We have decided to do additional categories under our brand. Instead of creating additional subscriptions, we are going to expand the current subscription offering. The way Scentbird works now is that you pay $14.95 for one perfume or cologne a month. They will be able to select a fragrance in month one, a candle in month two or a hand cream in month three. That will give more options to the consumer to discover things within their favorite category of fragrance.
For Deck of Scarlet, what do you look for in an influencer you want to work with?
Nurislamova: We are looking at what they stand for and what kind of message they are putting out into the universe. Also, they have to be either a makeup artist or heavy makeup user. We are looking for an artist in chief who can create tutorials and really teach women about the product. Then, we do care about engagement a lot. It's a sign the person has credibility and people are interested in learning from them.
Do you think micro-influencers are overhyped?
Nurislamova: I don't think they're overhyped. They are the lower-hanging fruit when it comes to influencer marketing. The biggest influencers are just getting too expensive even for big brands, let alone startups. Even the small influencers are dramatically increasingly in price. You have to pay to play and building relationships is harder because huge companies are flying them out to fabulous places. In general, I don't think influencers are going away, but you have to keep reinventing the wheel to connect with them and have them talk about you.
How many subscribers do you have?
Gusev: We have over 180,000 in Scentbird. We have 10,000 in Deck of Scarlet, and we have a lot of consumers who just buy our products a la carte in e-commerce.
You moved into men's two years ago. What have you learned about men's fragrances in particular?
Gusev: One thing we learned about the men's side of the business is that men will literally do anything not to set foot in a department store. About 28% of our audience is male, and it's way more than we could ever have expected or we might have called our service Scenthawk. Men are quite loyal, and they are a lot less picky than women.
Can you tell me about your fundraising?
Nurislamova: We have raised $5.5 million. Being in the Y Combinator accelerator totally changed things for us. It makes it possible for young founders to access top-notch Silicon Valley investors. One of the lessons for me from that was fine-tuning the message and leading with the numbers. In general, men are skeptical about fragrance as a category. They're less skeptical about beauty because there's been M&A in beauty, but they're still skeptical. You have to show them growth numbers, and that's how you pitch with the perfumes being almost secondary.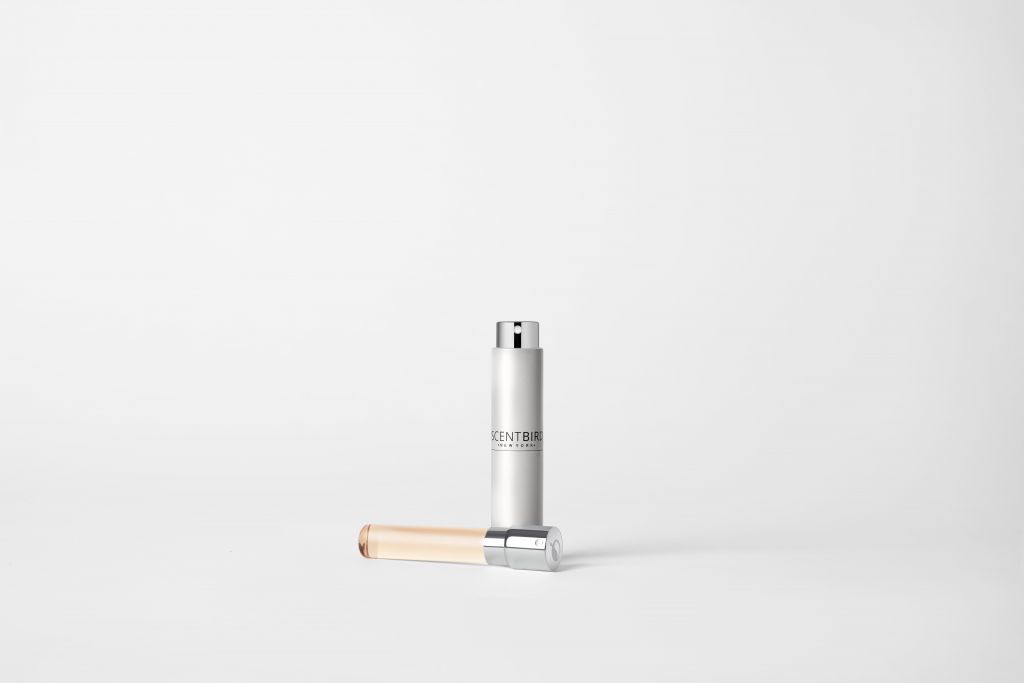 There's been a slowdown in the growth of makeup sales. Will that affect Deck of Scarlet?
Nurislamova: In beauty, it's like a pendulum. You see a spike in skincare sales. Then, the pendulum swings back to makeup and, then, back to skincare again. We are seeing that the market has reached a certain high when it comes to color cosmetics, and the pendulum is going to skincare. There is nothing new about that pendulum, and I don't think Deck of Scarlet has anything to worry about.
How many palettes can a woman own?
Nurislamova: Actually, I don't think there is an answer to that. Consumers really choose for themselves. A lot of the consumption is driven by Instagrammers and YouTubers, and they have walls of makeup. It's quite fascinating. The number seems to be unlimited. I believe collecting palettes is a trend that's here to stay.
What are some of your goals going forward?
Gusev: Obviously, subscriber growth is one of the main things we focus on internally, but we're also making sure we have overall category expansion and, now that we're manufacturing our own products, that we are putting together products of amazing quality and textures. Going full steam ahead into that is what's in store for us.