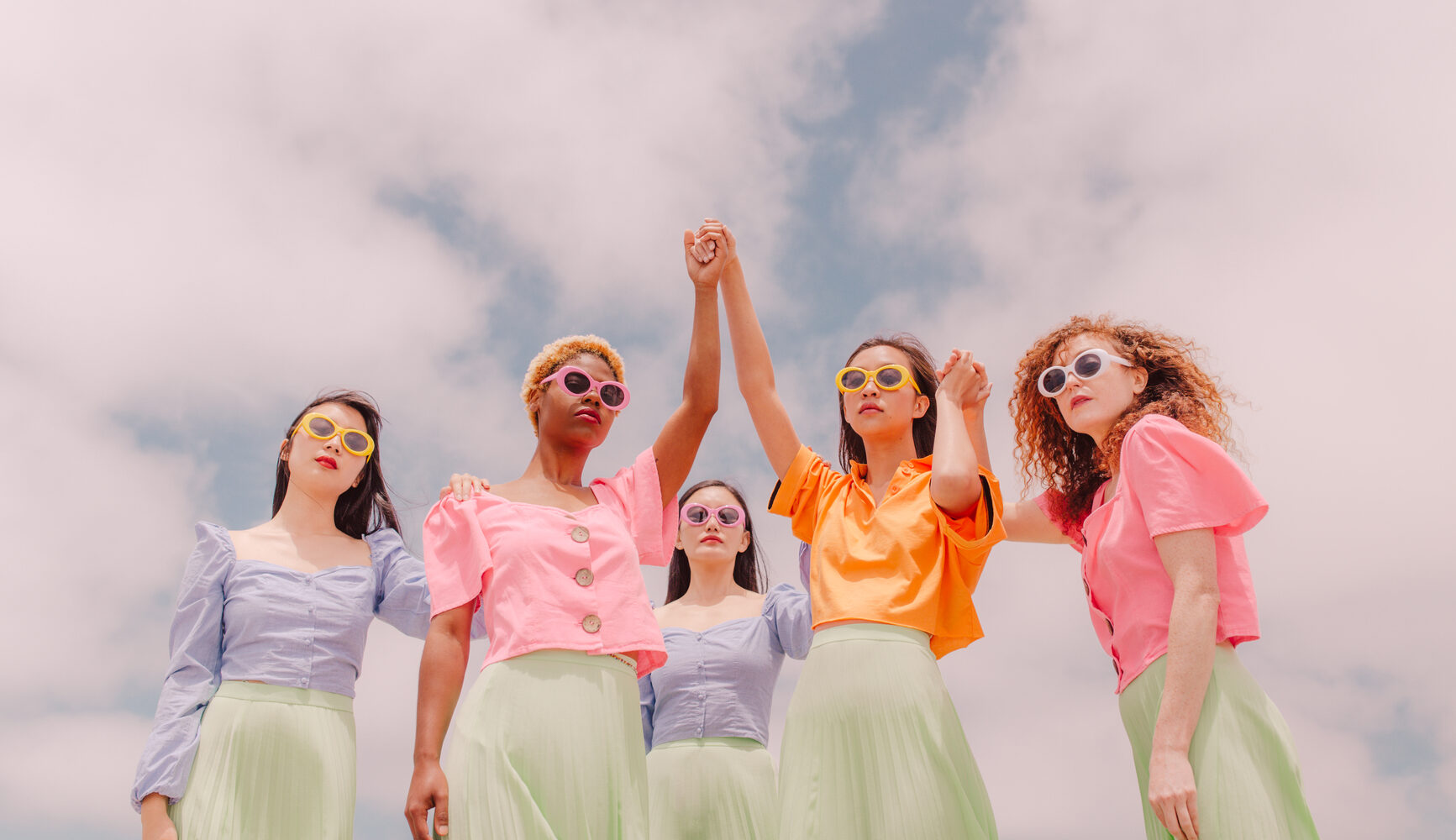 Sexual Health And Wellness Companies Continue To Face Digital Advertising Challenges
Despite Meta changing its advertising rules last year to make it easier for sexual health and wellness companies to promote themselves on its social media networks, these companies continue to encounter hurdles as they try to grow their businesses through digital platforms. 
Sexual wellness app Rosy had all its advertisements on Apple's App Store stopped in October with no prior notification. Since then, the company has spoken to about 20 people at the technology giant to have its ads reinstated on the App Store, but there's been no movement in that direction. Founder Lyndsey Harper estimates Rosy has lost over 1,500 new users and tens of thousands of dollars in revenue as a result of the ad suspension. 
In total, Rosy had eight App Store search campaigns planned to run across Canada and the United States from July to the end of October. The campaigns were designed to show Rosy in search results for App Store users searching terms like "women's sexual health." Apple instructed Rosy a "country or eligibility issue" led to the stoppage of its ads.
"It was hard to find the exact issue as the support team was so vague and just linked us to the advertising policies," says Harper. "We are a startup, so our ads account is not a million dollars a month. It kind of feels like if you don't meet that threshold that you're not going to get any attention."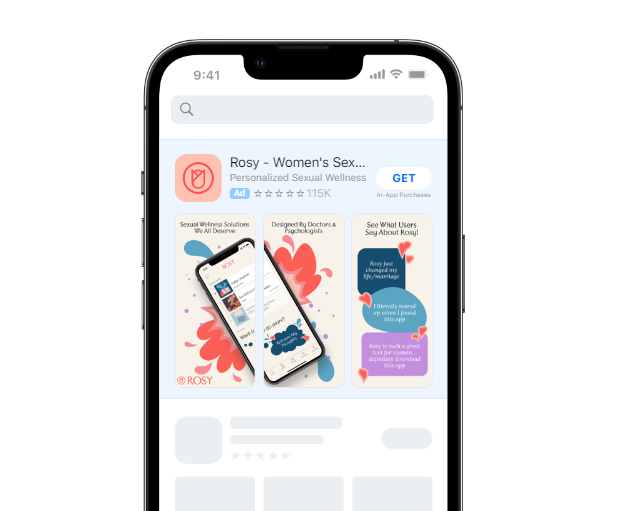 The lack of clear guidance on advertising suspensions is particularly vexing to sexual health and wellness company founders. Speaking of Apple's App Store, Harper says, "We have tried, through the channel that they provide, to get some answers. The biggest factor that's an issue for us is just the lack of transparency. We have no idea what we did all of the sudden to trigger this reaction."
She adds, "We want to play by the rules, but when the rules are vague and unclear and not spelled out, that allows for a lot of ambiguity and allows for this process to not be fair between what does get through and what doesn't." 
Rosy experienced similar challenges on Facebook and Instagram in the past. It was prohibited from advertising on the social media networks until Meta modified its sexual health ad policies in October 2022 to allow companies to "run ads that promote sexual health, wellness and reproductive products and services." Previously, Meta's policy classified products for menopause, pelvic pain and other conditions as "adult products," a category banned from advertising.

The move from Meta was in part prompted by a January 2022 report from the Center for Intimacy Justice that revealed that Facebook had censored the ads of 60 women's health brands, including breast pump maker Lilu and fertility device Kegg, while allowing ads for erectile dysfunction medication to run unhindered.
Following Meta's ad policy modification, sexual health and wellness brands still face advertising barriers on its social media networks. Just before Black Friday, menopause specialist Joylux's daily advertising spend on Facebook was limited to $25, an amount the company says essentially renders its Facebook advertising "ineffective" and "nonexistent."
According to Joylux, Facebook informed it that, over the course of six months, approximately 400 women reported an ad showing Joylux's vFit Gold, a pelvic floor strengthening device, being taken out of its box. Heather Dazell, VP of marketing for Joylux, says, "To make matters even more frustrating, we are getting emails every day telling us our ads could be bigger and better, but, when we reach out, Facebook has no idea why we are limited and doesn't respond."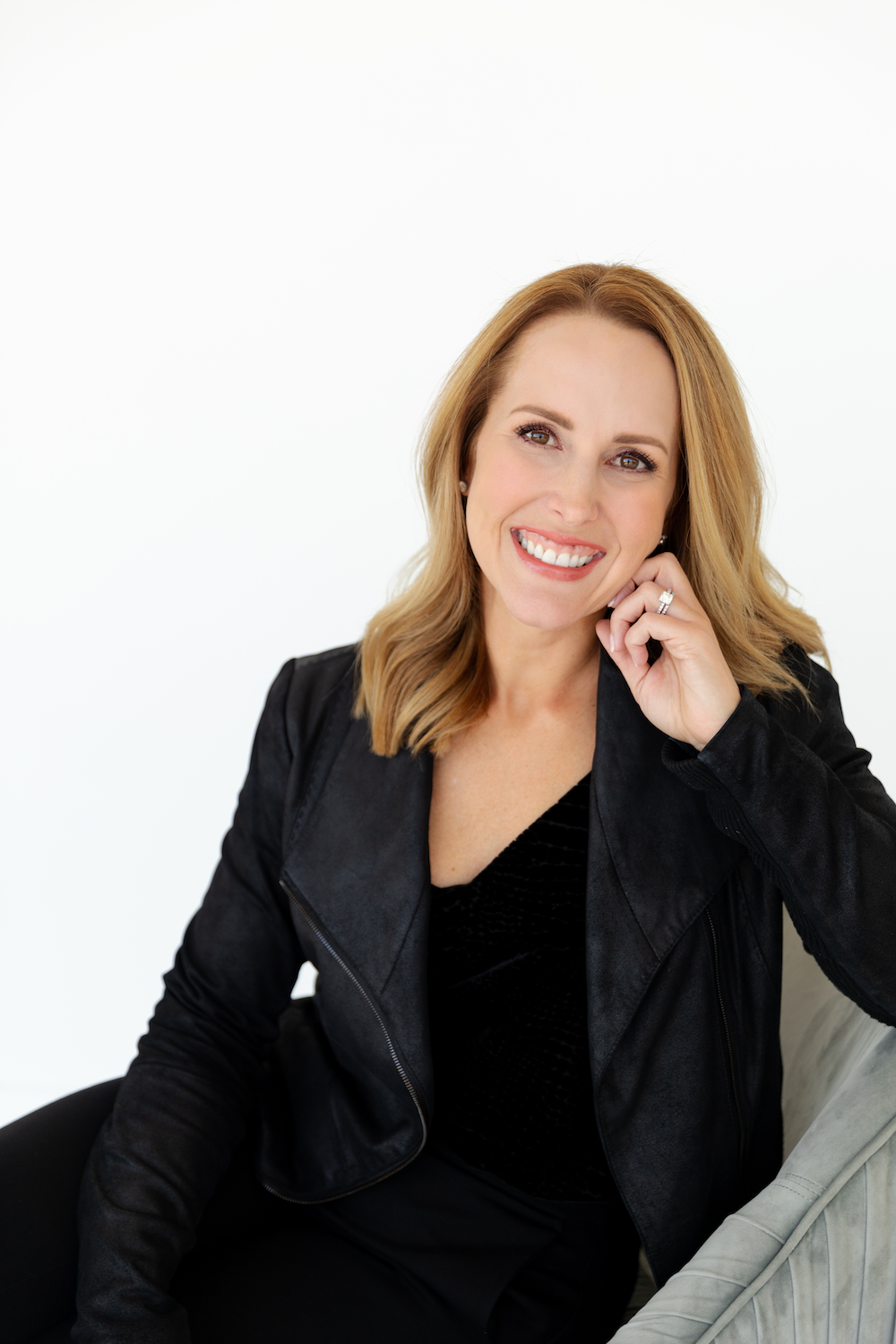 Startups such as Rosy and Joylux operating with constrained resources waste time and money attempting to fix digital advertising issues with little to no understanding if they can actually fix the issues. Harper says she's "given up" on TikTok completely after a live session she was doing with another doctor—Harper is an OBGYN—was shut down within five minutes without a warning. Las Vegas-based luxury sexual wellness store Pepper was suspended from the video sharing platform late last year with no warning and has still not gotten its account restored.
At the annual J.P. Morgan Healthcare Conference earlier this month and last week at the World Economic Forum, it was declared that women's health is woefully underfunded and should be an investment imperative. Harper was heartened by the declaration, but finds that these grand gestures from captains of industry are incongruous with the difficult realities companies like Rosy and Joylux deal with as they attempt to reach people.
"Until we have true structural change, it's not ever going to happen," she says. "If we cannot get the word out to even inform women that the things that we've all been living with for centuries as part of womanhood are an actual medical condition that we could possibly address, then we're definitely not going to make any progress."