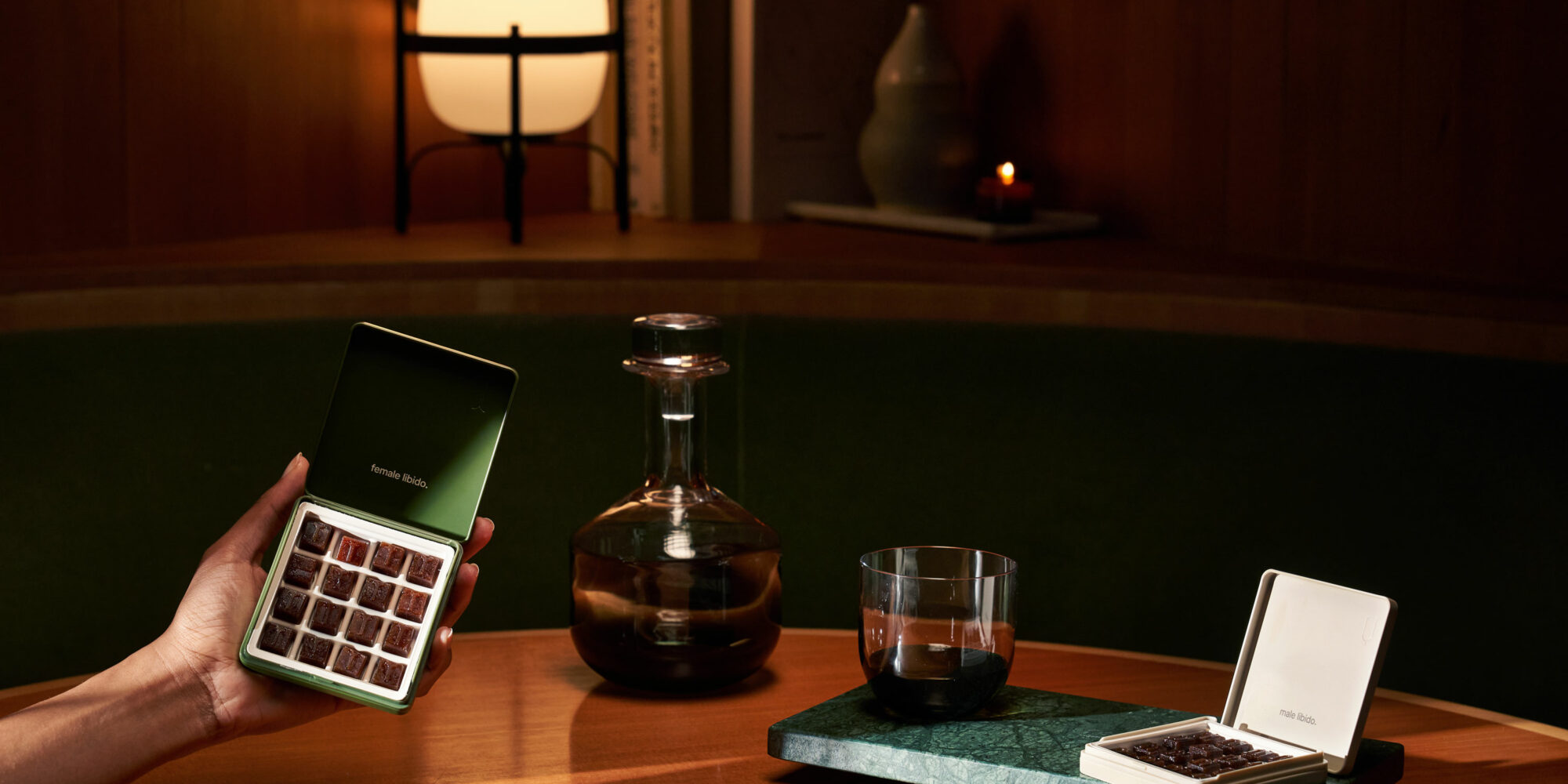 Sexual Wellness Brand Maude And Supplement Brand Asystem Partner On Libido Gummies
In June last year, Maude raised a $5.8 million series A round, bringing its total funding to $10 million and making founder Éva Goicochea a member of a small group of Latina founders to raise over $7 million. Last month, Maude became among the first sexual wellness brands to be carried by premier beauty retailer Sephora.
Both are impressive accomplishments, but Goicochea isn't one to rest on her laurels. Today, her brand unveils its foray into the supplement space with the launch of Libido, a passion fruit-flavored vegan daily gummy co-created and co-branded with supplement brand Asystem. It retails for $45 for a 32-day supply or $40 on subscription.
Libido is available in two formulations, male and female. The female formula contains fenugreek, french maritime pine bark and ocean minerals to enhance sexual arousal and stimulation. The ingredients in the male Libido such as tribulus terrestris, pine pollen and ocean minerals were chosen for their abilities to alleviate stress, increase blood flow and boost testosterone, a key factor of sexual function and desire.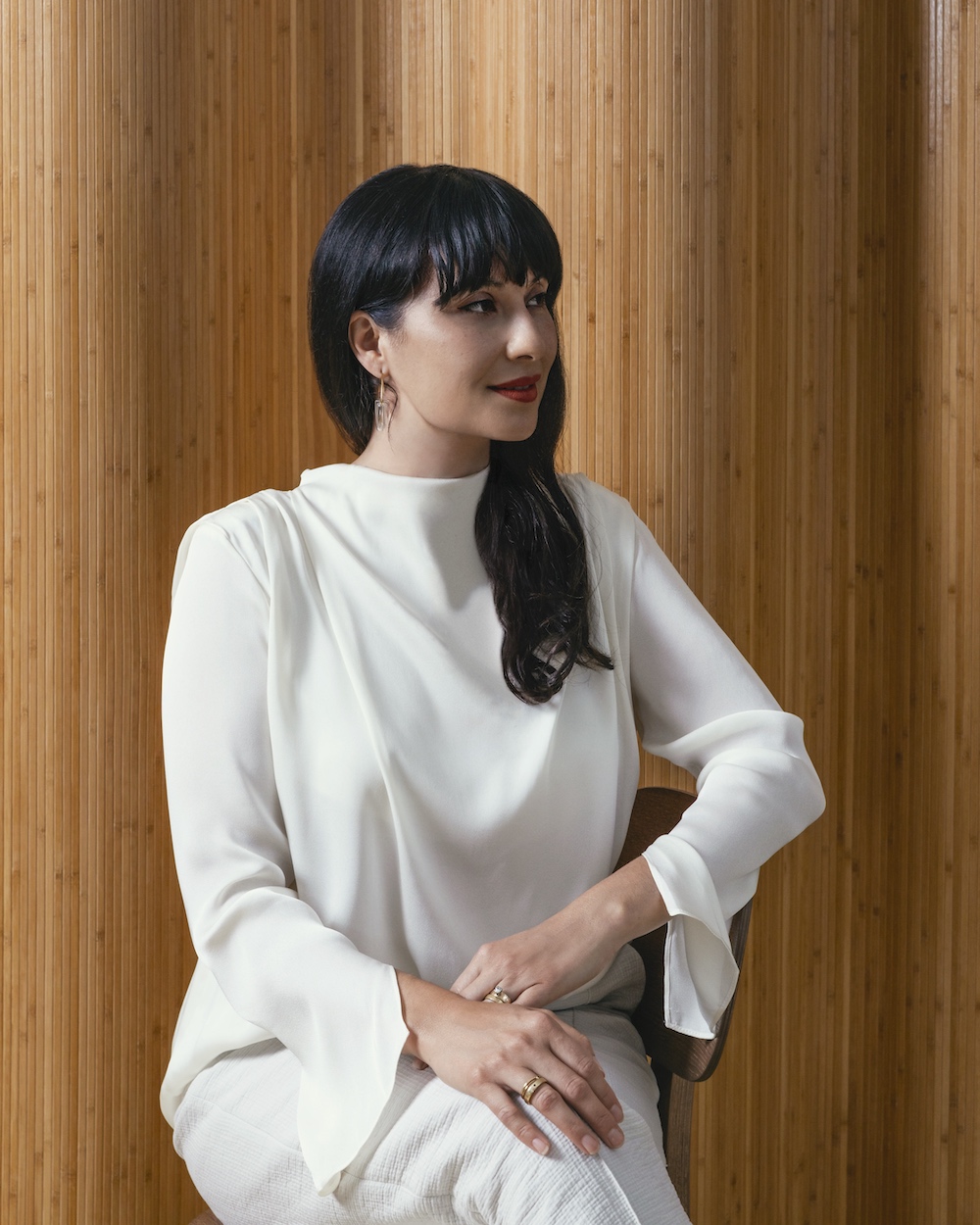 The development process took close to a year. Although Libido is Maude's first ingestible product, Asystem is skilled at supplements. Libido enters Asystem's assortment as an extension of its performance supplement line currently featuring Sleep and De-Stress gummies. Launched in September 2019, the brand also offers a range of facial skincare along with what it calls a Recovery System with a pain-relieving CBD roll-on gel and anti-inflammatory pills.
Ingestibles were always part of Maude's roadmap, according to Goicochea. She decided to partner with Asystem because of its supplement expertise. "When we think holistically about sexual health internally that includes hormonal health," explains Goicochea. "And, we wanted a gummy because of the ritual. We thought it's not that exciting to take a pill. Is there any way that we can mirror the after-dinner mint experience or like something that feels a little more interesting? We started talking to Henry [Simonds, GM of Asystem] and Oliver [Walsh, co-founder], and they were like, 'Actually, that's the right form factor for the ingredients that you'd want.'" Simonds details that the gummies have the time release of a tincture and the absorbability of a capsule, and ideal combination for a supplement.
Asystem and Maude are known for their refined aesthetics and understated packaging—and Libido is of a piece. The gummies come housed in a stylish and sustainable refillable travel tin, a component Asystem developed for prior gummies. "The supplement space is so outdated, particularly the packaging. You get these 10 cent plastic bottles, which are single-use plastic. They get thrown in landfill, they'll end up in the ocean, or they'll be in the back of your cupboard, lost to you for years because they look horrible," laments Walsh. "We've created this product as a carbon-positive product. Tin is the most recyclable material on the planet. Then, we've introduced a refill system. The film is actually compostable. That took us about 18 months to develop, and it's a real industry first."
In July, Asystem and Maude conducted consumer research as they formulated Libido. A survey of over 3,000 customers across the brands was eye-opening and pointed to the need for a product like Libido. Men and women respondents wanted more intimacy with their partners and themselves. While 93% of men and 84% of women reported they want to have sex with their partners every day, in reality, only 6% of men and 16% of women do. Only 7% of female-identifying individuals had previously used libido supplements while male-identifying individuals had a much higher usage rate of 26%. Nearly half of survey universe, which was 42% female and 55% male, expressed interest in trying a supplement with enhanced arousal and performance as benefits.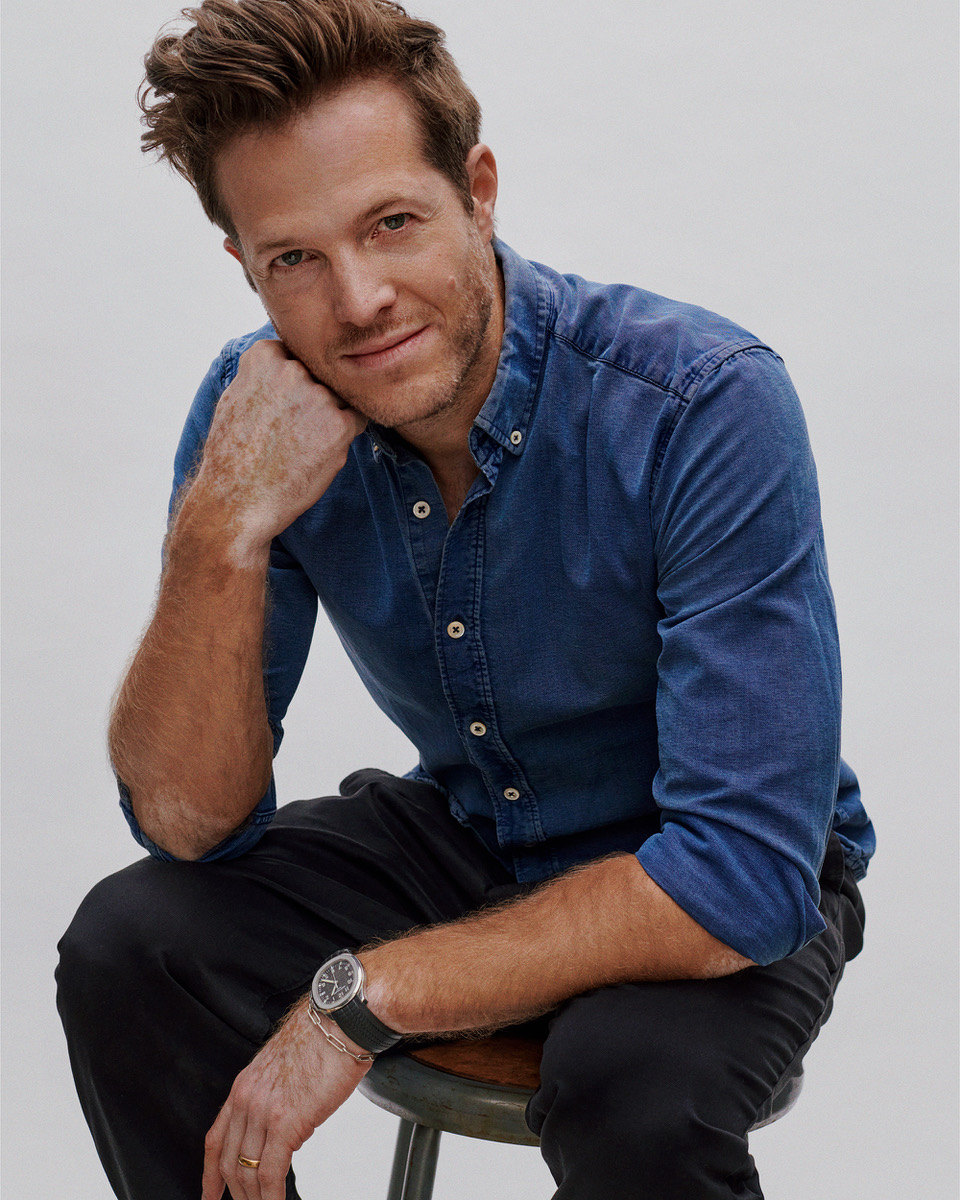 Libido will be available on Maude's  and Asystem's e-commerce websites. The brands each have broad retail distribution. In addition to Sephora's site, Maude is carried at The Detox Market, Standard Dose and Neighborhood Goods stores. Online, Maude is sold at Saks Fifth Avenue, Bloomingdales, Urban Outfitters, Revolve and Nordstrom, to name a few retailers. Asystem, is carried by Nordstrom as well online and at 42 physical locations in the men's fragrance and grooming section. "They're really excited about carrying this product in that department," says Simonds.
Indie beauty and wellness brands have made ambitious inroads into the libido support space, a segment traditionally dominated by pharmaceuticals. Since Moon Juice introduced Sex Dust a decade ago, entrepreneur-led brands have been churning out plant-based powders, pills, tinctures and gummies with functional and adaptogenic ingredients, from damiana to dong quai to CBD, to bolster sex drives. The pandemic has supercharged the growth of the product category. Magic mushrooms have even entered the ring. Microdosing specialist Schedule 35 has launched Loverdose, a supplement with horny goat weed, maca, green tea extract and 100 milligrams of psilocybin. 
Referring to Libido, Goicochea says, "We're going to see this all unfold, and I'm very curious to see how it continues to push forward the conversation around what does integrative wellness look like. I think both companies take that approach. That's the first line of our shared pitch on this. We have thought about this both from an external and internal health perspective. I'm excited to see retailers start to think about it that way."