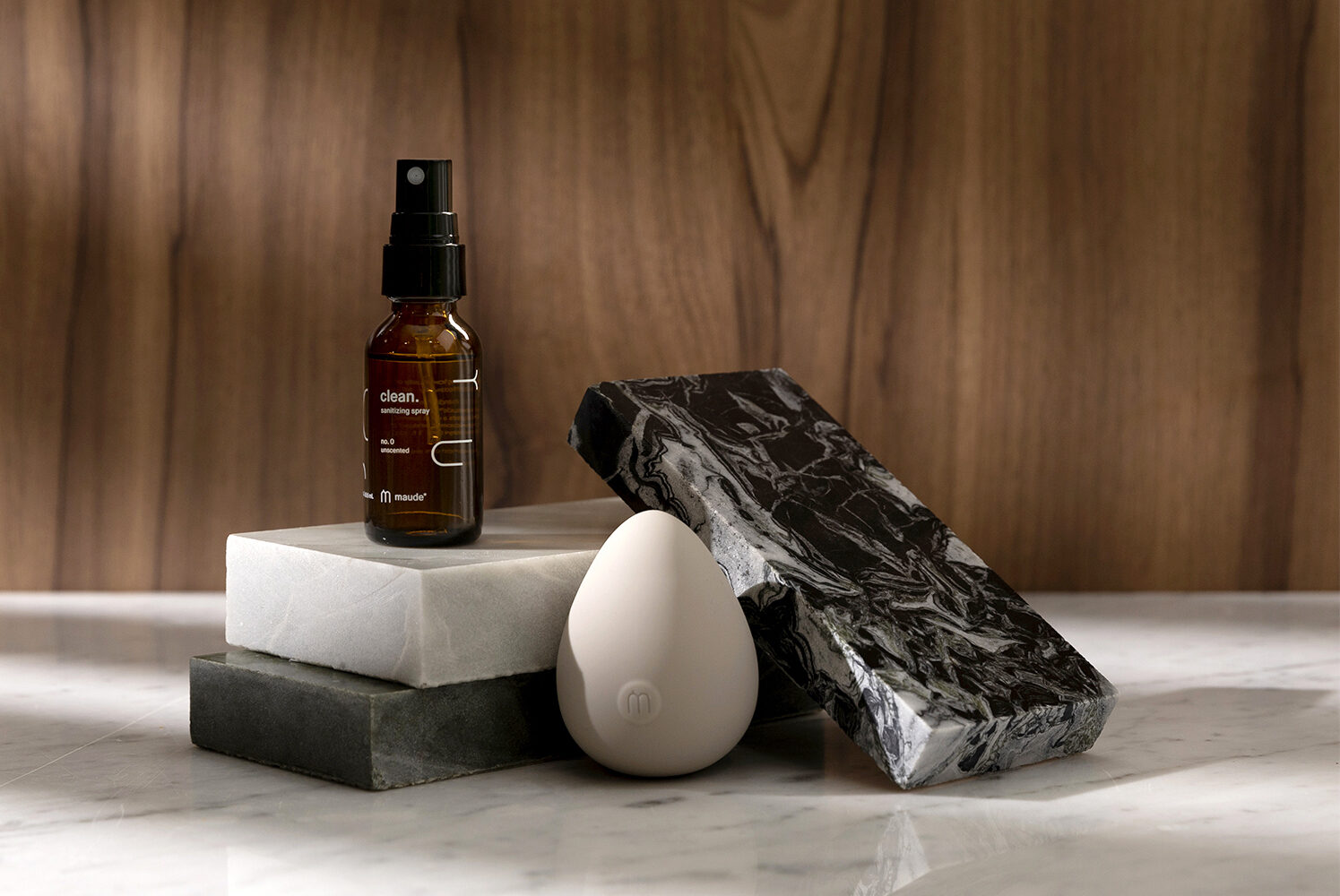 Sephora Introduces Sexual Wellness Selection With Sex Toys And More
If there were any remaining questions about sexual wellness going mainstream, Sephora is putting them to bed by venturing into the category on Feb. 1. 
The beauty specialty retailer's sexual wellness selection debuting online will feature 10 products from Maude, including vibrators, aloe-based lubricant, body wash, bath salts, bubble bath and a candle-cum-massage oil, and seven vibrators from Dame along with its lubricant, arousal serum and vibrator sanitizing spray. In the selection, items from Maude and Dame will be coupled with an existing array of sexual wellness products from ingestible and skincare brands like Sex Dust from Moon Juice and Aphrodisia Arousal Oil from Flora + Bast.
Sephora's push into sexual wellness falls in line with its broader investment in wellness, posits Flora + Bast founder Derek Chase. He says, "As our culture finally begins to accept that sex has a profound effect on our health and wellbeing, Sephora's move is likely to ignite this category further, helping to destigmatize a category that has long been dragged through the mud."
With a retailer of Sephora's stature trying vibrators and the significant amount of money flowing into the category, it's clear that sexual wellness has become an integral part of the wider wellness movement. Lisa Payne, head of beauty at trend intelligence firm Stylus Innovation + Advisory, says it was only a matter of time before Sephora jumped into the sex product trade "as a dominant force in beauty retail and one that has been branching out into previously fringe categories such as beauty supplements."
She explains Sephora's strategy follows in the footsteps of other retailers banking on the commercial prospects of sex as a wellbeing exploit. "Sephora's move is likely to further drive this trend among its huge, youth-based consumer group and lifestyle-ify sexual pleasure and health," says Payne. "Soon, it will be a case of throwing a small toy and some CBD lube into your shopping basket along with your lipstick and foundation."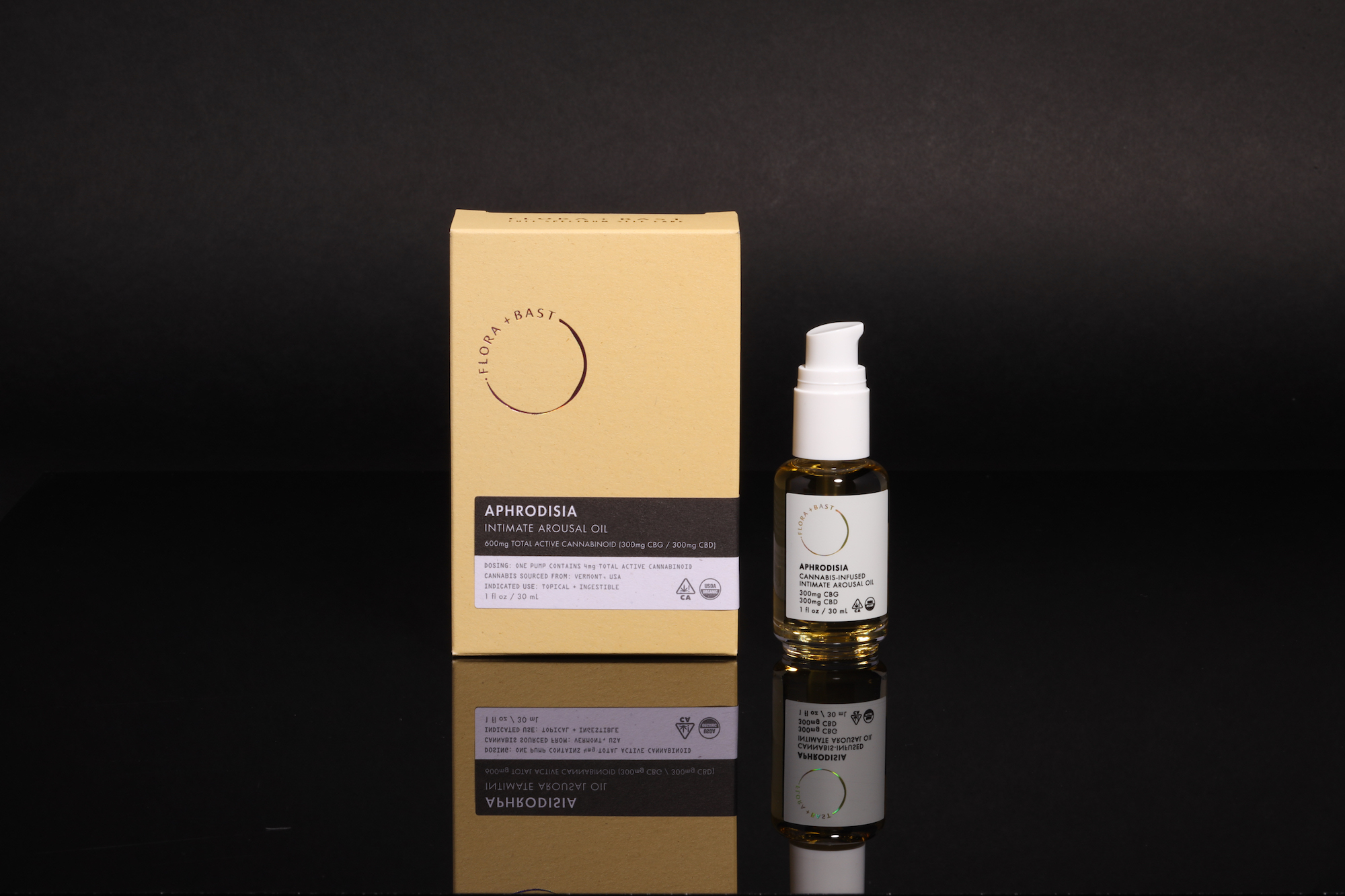 Goop did much of the early work to normalize designer sex toys being sold in tandem with premium skincare, but many niche retailers discovered that sex indeed sells. Defunct Los Angeles beauty retail innovator Studio BeautyMix at Fred Segal showed that beauty and sexual wellness mix by stocking luxury vibrators from JimmyJane. Brooklyn beauty emporium Shen Beauty has carried sexual wellness brands, notably Dame, for years. When e-tailer Revolve launched Dame on its website in May 2018, the brand's Fin Vibrator became its bestselling beauty product almost immediately in an assortment that contained around 5,000 beauty offerings. 
Department store retailers Nordstrom, Bloomingdales, Saks Fifth Avenue and Holt Renfrew soon followed, all having  placed pleasure and intimate care items on their virtual and, in select cases, physical shelves of late. The Detox Market, Cos Bar and Bluemercury have dipped their toes into the category as well. Cos Bar launched Vella Bioscience's Pleasure Serum; Cos Bar founder Lily Garfield is an investor in the brand. Bluemercury has a women's wellness selection spanning pleasure, pregnancy, postpartum, breast care and more from brands like Glissant, Ebi, Dr. Janine Mahon and The Perfect V.
Sephora competitor Ulta Beauty introduced a wellness assortment with intimate care brands like body hair specialist Fur and butt care brand Bawdy in early 2019. The retailer has since broken out a Down There Care category, which houses its exclusive collaboration with period care brand Blume, vulvar skincare range Sweet Spot Labs and women's care line Love Wellness. Ulta sells Love Wellness's Sex Stuff lube, but it doesn't offer any sex toys—yet.
Sephora aims to take a leadership position in sexual wellness by delivering best-in-class sexual health and pleasure education. Chase has partnered with Laurie Mintz, a psychologist, University of Florida professor and author of the bestselling book "Becoming Cliterate," to create content for Sephora's site. Mintz says, "Sephora is the ideal retailer for young women, especially women who we know are suffering with lack of orgasm, lack of pleasure, pain. To have a respected brand like Sephora giving the message that this is important, it's important to your wellness, that's very exciting."
Chase shares a portion of the education will center on the symbiotic relationship between sex and cannabis, Flora + Bast's raison d'etre. "Cannabis addresses some of the root causes of sexual dysfunction like anxiety, blood flow, and pain," he says. Mintz adds that just the act of applying an intimate oil like Aphrodisia, whether cannabis-based or not, is incredibly beneficial, especially for women. "It says, 'I love myself. I care about myself. My pleasure is important.' It it also teaches you to touch yourself. I'm a huge advocate of touching oneself," she says.
"Sephora's move is likely to ignite this category further, helping to destigmatize a category that has long been dragged through the mud."
Similar to retailers preceding it in the category, Sephora is hedging its sexual wellness bet by starting only online, though Maude founder Éva Goicochea says there are preliminary discussions about possibly bringing the sexual wellness assortment to stores next year. "Everyone's really excited to see how well sexual wellness does," she says. "It brings up, where do they put us in store? Where is sexual wellness going to go? They're excited to test it out."
Globally, Sephora already offers shoppers pleasure, play, and other intimate products. Sephora Germany sells several vulvar hygiene and shaving items from Deodoc online at Sephora.de. Sephora Portugal sells vibrators from SmileMakers and Lelo as well as a CBD-infused intimate massage oil from Ho Karan and The Quickie intimate wipes by Huda Kattan-backed women's wellness brand Ketish. As Beauty Independent reported last year, The Quickie is sold on Sephora.fr. To celebrate the launch of its sexual wellness category last year, Sephora Portugal created a digital campaign called #ÉNORMAL or "it's normal" in Portuguese to destigmatize the category. In addition, Sephora veered into sexual wellness via acquisition when it scooped up Feelunique last year. The British beauty e-commerce site sells about 100 pleasure, care and intimate health products as divergent as Durex's $5 Pleasure Gel and Dame's $146 Eva II Hands-Free Vibrator.
For its American sexual wellness reveal, Sephora is keeping the curation simultaneously elevated and approachable. "In the choice of Dame and Maude, it's a clever selection of indie brands that are well-regarded in the field of sex tech for their desire to improve and inspire sexual pleasure and health for women or female-identifying consumers," says Payne. "Where men or male pleasure has been a focus of the sex industry for so long, it is refreshing and exciting to see this female-focused space evolve. It also helps that their products are branded well, looking like pieces of art to proudly display on your bedside table rather than hide away."
Maude investor and Patina Brands managing partner Ransley Carprio agrees that Maude is a brand at the forefront of a societal shift that's been long overdue. "We've always felt that Maude is a brand that has utilized its brand platform to de-stigmatize otherwise 'unmentionable' categories and topics. Eva is leading a conversation that is far bigger than her beautiful product assortment," he says. "I'm excited to see how this launch empowers more founders to create brands that stand for change."
Sephora is hardly alone in picking up Maude. It's been a bridge brand for beauty retailers extending into sexual wellness, and is available at Free People, Nordstrom, Bloomingdale's, Urban Outfitters, Madewell and SSENSE, to name a few retailers and e-tailers carrying it. Online, the brand has stretched to 33 countries, recently expanding to Australia, the European Union and the United Kingdom, with further geographical expansion in the works.
Goicochea estimates that, currently, Maude's revenue breakdown is 20% retail, 80% direct-to-consumer, but predicts that will shift to a 30-70 split in the near future. She's confident that the Sephora partnership will boost Maude's business overall, giving the brand increased visibility that, as a sexual wellness company, it can't easily acquire through the paid advertising model most consumer packaged goods brands rely on.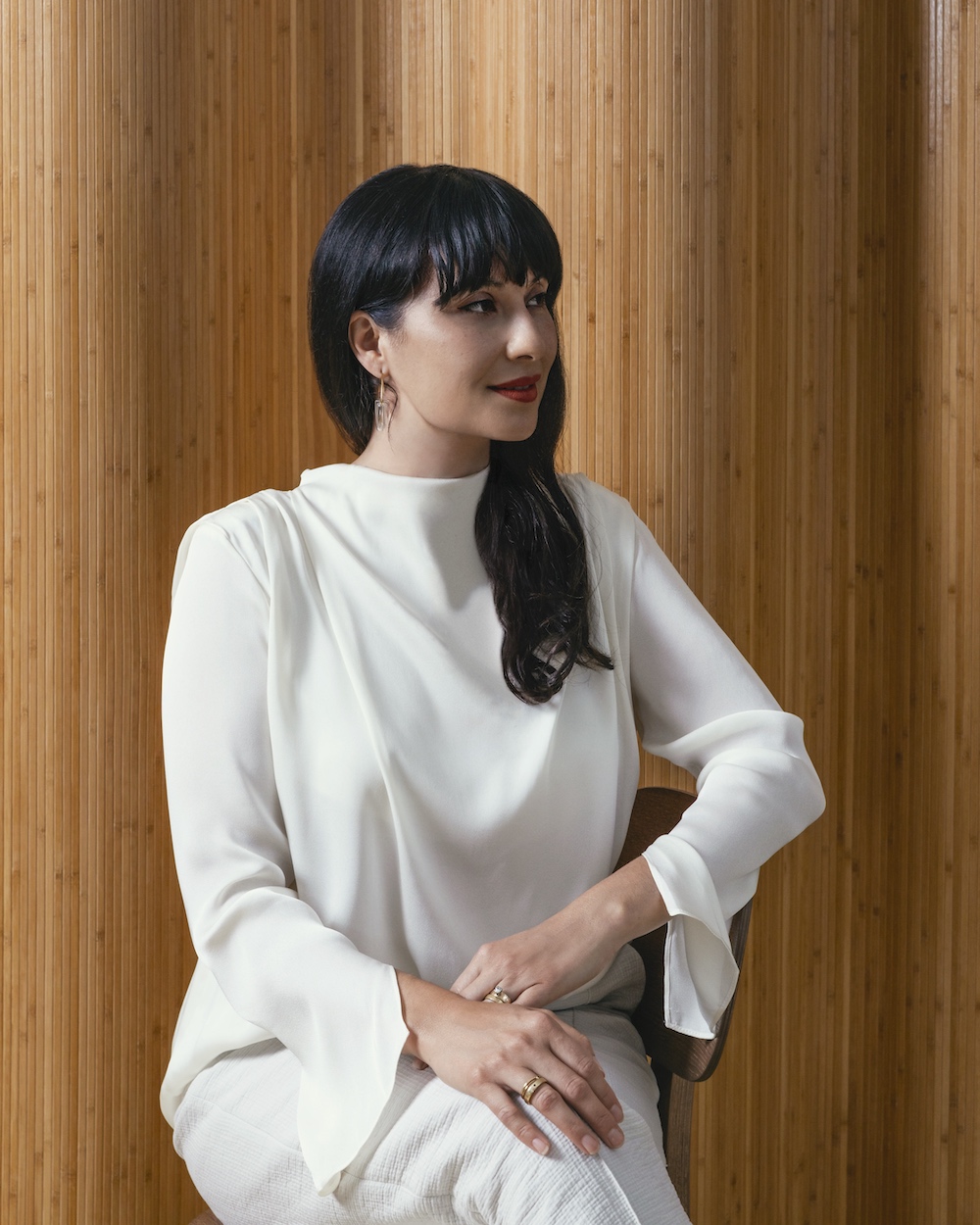 While Maude's product portfolio has personal care and pleasure products, Goicochea finds customers making their first sex-related purchases at department or lifestyle stores go straight to the fun stuff. "They're buying Vibe, the candle and the lubricant," she says. "These are pretty edited assortments if they're in Nordstrom or Bloomingdale's, so those become the hero products for people to meet the brand, and those are our favorites."
Cristina Nuñez, co-founder of True Beauty Ventures, which led Maude's $5.8 million funding round, praises the brand as made for this watershed moment in sexual wellness. "Wellness is a mindset. It reflects the new consumer's desire for a better quality of life, and sexual wellness and intimacy play such an integral part in that," she says. "Maude is a perfect reflection of the modern, sophisticated and confident consumer who is comfortable shopping for both mascara and a vibrator when curated appropriately for them by a brand builder like Sephora."