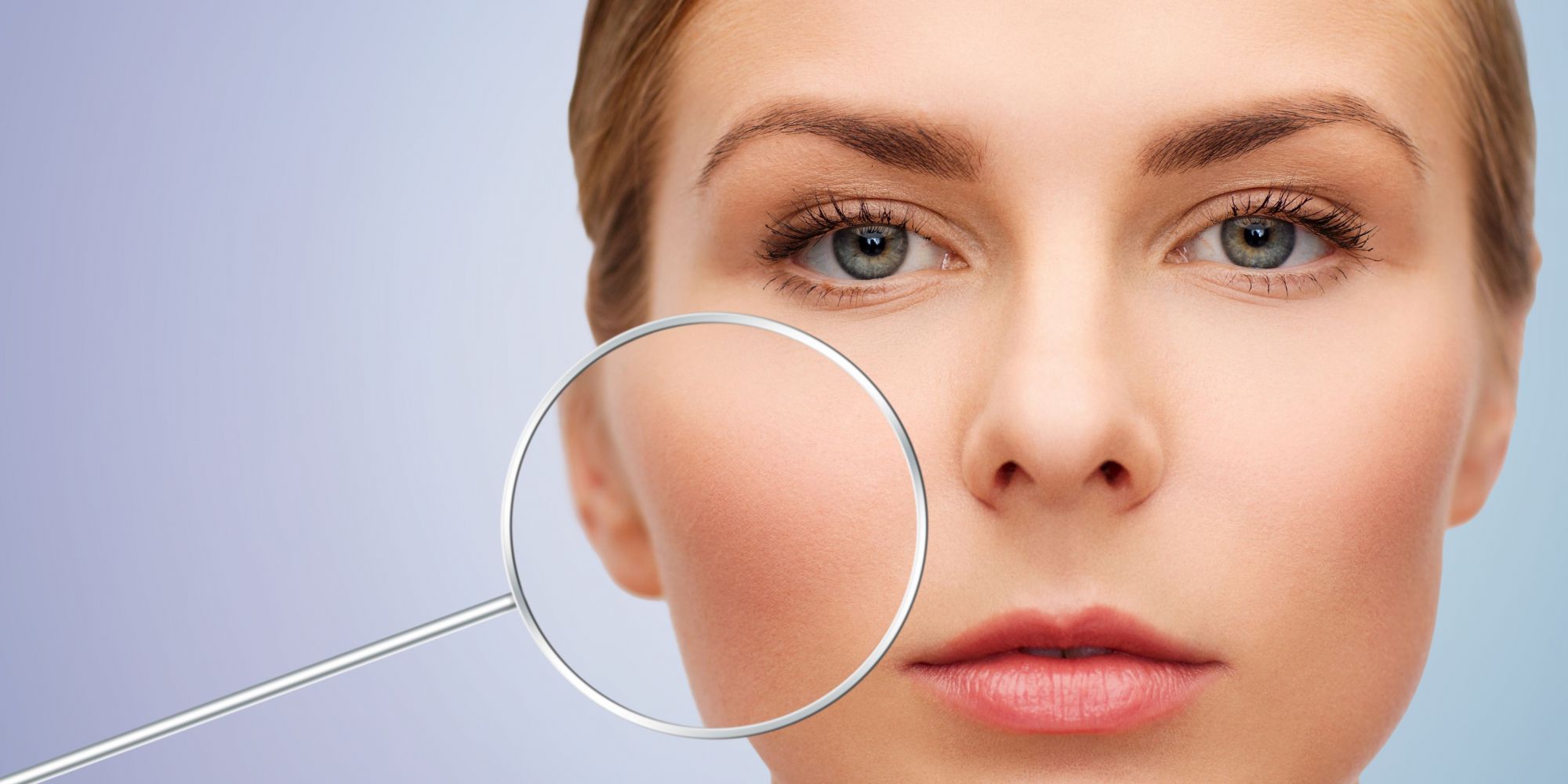 Why A Growing Number Of Skincare Brands Questions Skin Types
Dermatologist Harold Lancer's practice has reached 35,000 patients and, amazingly, almost all of them report to have a single skin type: sensitive. He isn't convinced by their self-identification.
"I spend much of my time consulting them to try to get away from labeling," says Lancer. "If someone has been given a label, then they're handicapped. They start mixing too many things together that are trying to address too many sub-issues, and they are making complexity out of something that shouldn't be there."
Popularized by Leslie Baumann, a dermatologist and author of the 2005 book "The Skin Type Solution" that outlined 16 skin personalities, skin types, including several featuring sensitivities, have become ingrained in skincare consideration and consumption habits. They compel Lancer's patients and beauty shoppers to organize skin attributes and solutions within defined categories. Skincare brands have reinforced the categories by coordinating products with skin types, which are generally reduced from Baumann's comprehensive 16 to five: oily, dry, normal, combination and sensitive.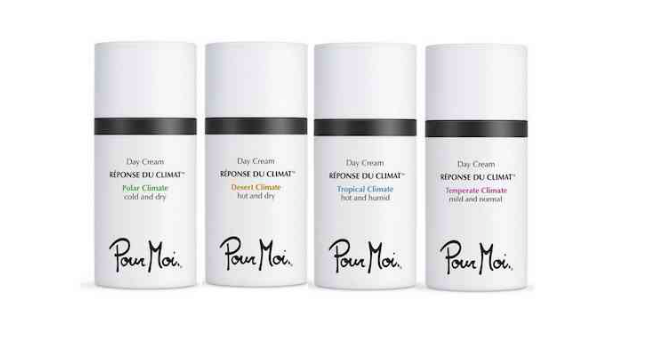 Today, skin types are increasingly being reexamined by a growing group of beauty entrepreneurs questioning the orthodoxy of easy categorization. In place of skin types, they either argue that skin concerns are ascendant or alternative explanations for skin issues such as hormonal fluctuations (see Amareta), external environmental factors (e.g., Pour Moi), reactions to certain ingredients (Drunk Elephant specifies six in particular as suspicious) and overall health conditions outweigh skin type classifications or render them meaningless.
"I personally believe there is no such thing as a skin type," says Lancer. "People may have skin interests or concerns be they dryness, acne or lines that they want to address, but that's not a specific skin type." In his namesake skincare brand, Lancer emphasizes a three-step method – polish, cleanse and nourish – that's relevant across skin concerns and characteristics.
Jessica Moler, co-owner of the natural beauty shop Hand & Land, asserts skin types have become pervasive along with a beauty industry tendency to drive sales through shame. She favors transitioning to a holistic approach that views skincare within an array of remedies and practices from herbs, body work and yoga to meditation, prayer and energy healing.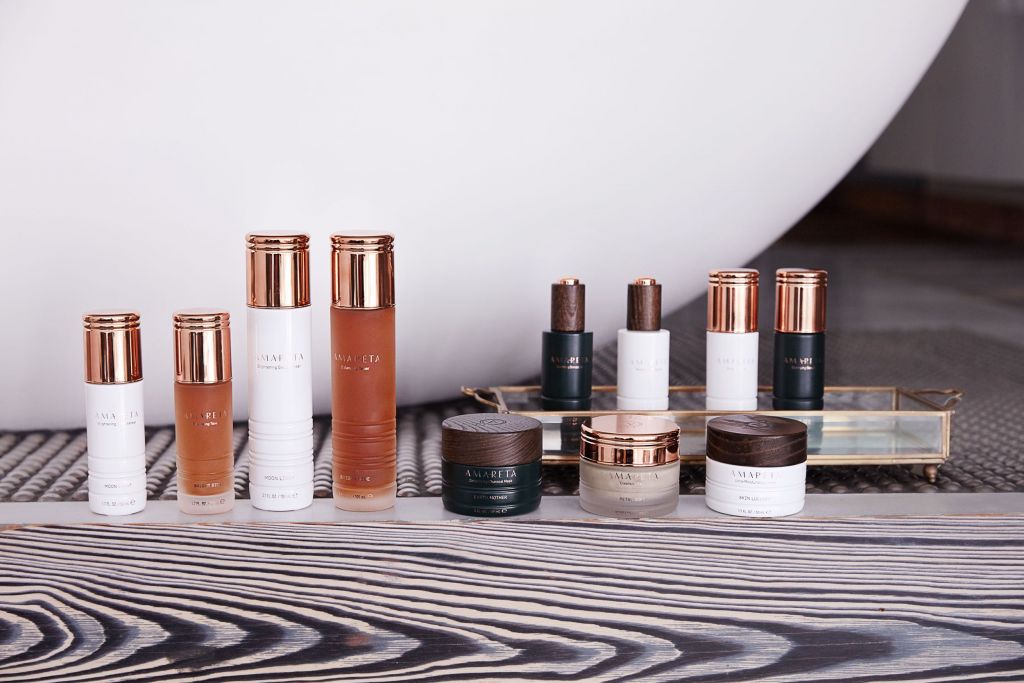 "Why are we putting a label on ourselves?" asks Moler. "It seems it's just another way that we as consumers have been conditioned to believe that there is something inherently wrong with us. We are bombarded with advertisements and products promising a quick fix. Truth be told, skin health is more [encompassing], and changes in the skin are perfectly normal."
Skin types spread because they're clear, too. "Consumers are really attached to skin types as a heuristic for choosing products. They are simple to understand and have been used for so long that people feel really comfortable saying, 'I have oily skin' to sum up their needs," says Valerie Grandury, founder of the skincare brand Odacité who prefers skincare concerns over types. "It is a bit more difficult to market products that don't speak to a skin type because you have to educate the consumer more and challenge some pretty core assumptions that they have about their skin."
Justine Kahn, the aesthetician behind San Francisco skin studio Skin Remedy and skincare brand Botnia, explains she uses skin types with clients and her products because people are trained to assess their skin through the lens of skin types and develop a belief system based on them. She indicates, though, that the types they pick for themselves are often inaccurate. Even Baumann acknowledges 80% of people are wrong about their skin type, a figure she employs to persuade physicians to sell skincare products through her platform Skin Type Solutions.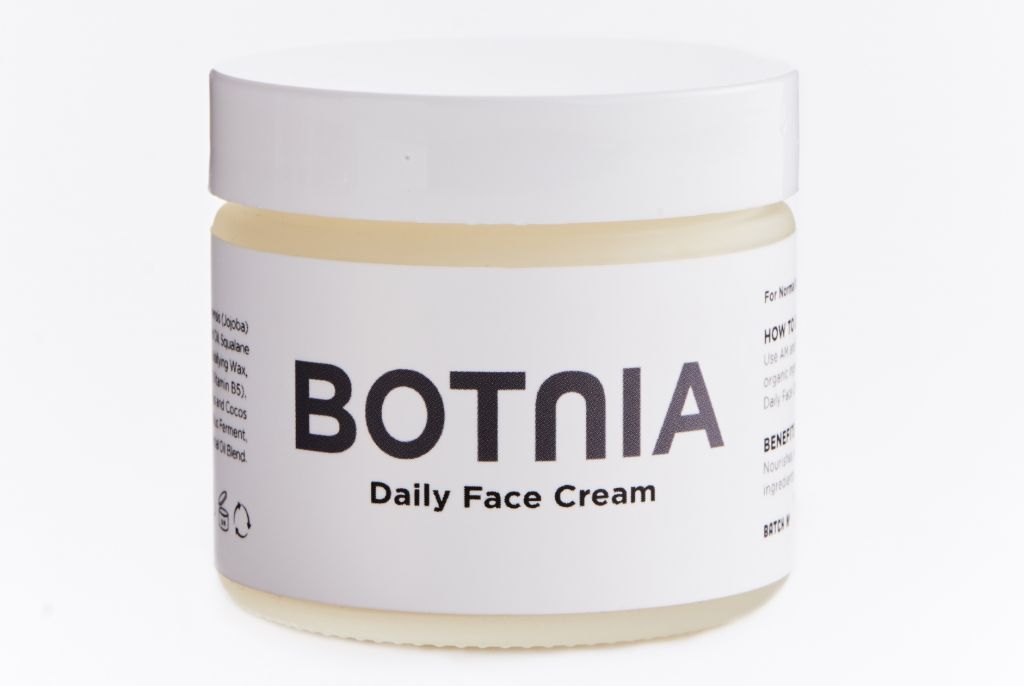 "When I look at a client for the first time I always ask, 'How would you describe your skin?' I ask because this informs me of their belief system around their skin, but, as a professional, I am listening to hear them, but not to believe them," says Kahn. "It's only when given the facts about how the surface is acting each day that I can offer that client an accurate assessment of how I feel their skin is best treated."
Kahn recommends people visit aestheticians to receive proper readings of their skin and the right treatments for it. However, most people aren't frequenting aestheticians to buy skincare items and, in the absence of skilled skincare professionals to walk them through their skin needs and product options, skin types provide readymade educational tools. They communicate quickly from a store shelf what a product is designed for and can be summoned by salespeople to direct customers swiftly to products for them.
Lancer suggests the skin type system does a pretty good job selling products. "The truth of the matter is that all of this commercial and prescription labeling has complicated the matter well beyond reality and added layers of unnecessary care to the benefit of people other than the patients in question," he says. When told skincare isn't that complicated, Lancer reveals people are relieved, but, to the detriment of some beauty brands, they also might buy less merchandise. He instructs them to dial back on onerous skincare routines.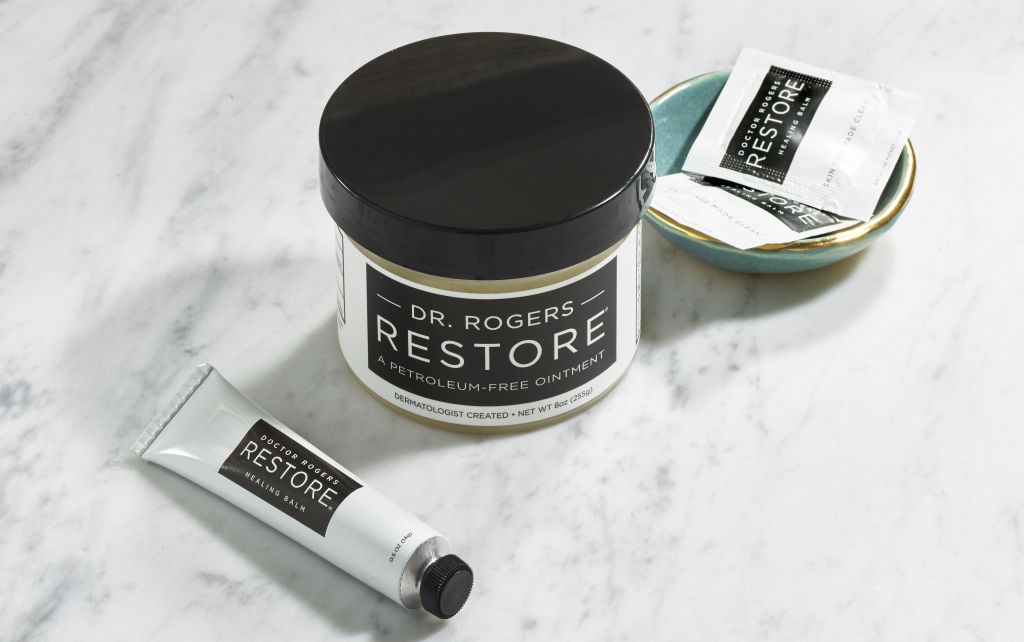 "Not everybody needs skin rehabilitation. They need just some guidance that involves maybe taking a few steps backward," says Lancer, noting, "If you spend time with people they get the drift. Things aren't so bad. Keep it simple. They welcome that, to tell you the truth."
There is a burgeoning number of brands taking simplicity to the extreme and selling universal products. Doctor Rogers Restore Healing Balm, for example, doesn't discriminate by skin type. Dermatologist Heather Rogers created it for any sufferer of damaged, dry and cracked skin, but has discovered that marketing a comprehensive formula isn't trouble-free.
"It does too much, so people don't know what to do with it. I made it to protect and heal the skin, but that is too vague for most. People have to get it, try it and, then, find their tailored use for it, which can take a while," she says, pronouncing, "People want skincare regimens tailored to their concerns, not universal solutions."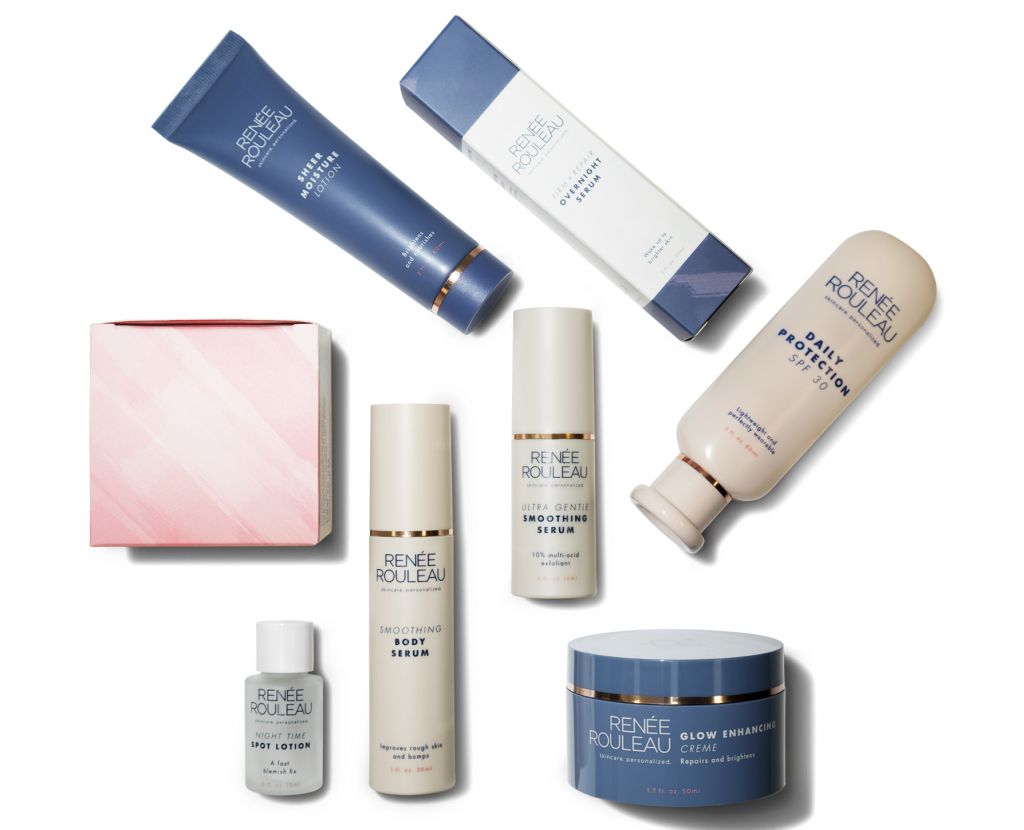 Renée Rouleau, a celebrity aesthetican and founder of an eponymous brand, concurs that skincare consumers gravitate to customized routines. To aid customization, she determined there are nine skin types rather than Baumann's 16 or the limited range of three – oily, normal and dry – that is ubiquitous. "Many people didn't fit into the traditional three types of skin that most brands were catering to," she says. "I've always said, 'One size does not fit all,' when it comes to skin care."
Not as reliant on the traditions of the skincare business as their established predecessors, Rouleau continues that emerging brands are well-positioned to upend the structures that have confined skincare products. "Indie beauty brands have the ability to look at the industry from afar, and see what's working and what's not working with fresh eyes," she says. "In the case of Indie brands, they want to disrupt what's outdated and, in this case, that outdated thinking is that skin types are only normal, dry or oily."
TAKEAWAYS
Dermatologist Leslie Baumann developed a system of skin types more than a decade ago that has been hugely influential in the beauty industry.
Baumann's skin type system revolves around 16 skin personalities, but five skin types – oily, dry, normal, sensitive and combination – have pervaded the skincare market. Skin types offer brands a clear way to classify and sell products.
A growing group of skincare entrepreneurs is questioning skin types. Among members of the group are brand founders who argue environmental or hormonal factors are responsible for skin issues, and others who contend skincare concerns trump types or that a holistic view of health is more accurate.

Dermatologist Harold Lancer, a vocal critic of skin types, contends the skin type system creates unnecessary complexity in skincare routines, and people are relieved when they can sidestep that complexity.

Taking the opposite tactic of brands depending on skin types, an increasing number of skincare brands market universal formulas. Brands promoting all-encompassing products run into difficulties with customers demanding solutions tailored to individual needs and preferences.