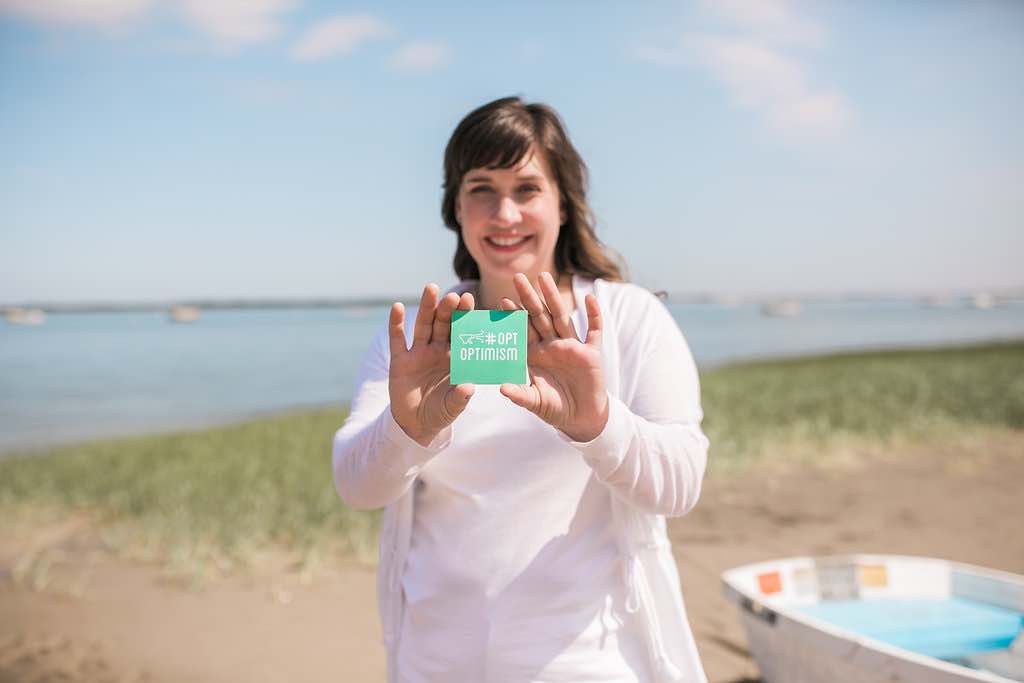 Devin Donaldson's Sage Words Of Wisdom On The Subscription Model
Dollar Shave Club, Stitch Fix, Birchbox, Blue Apron, Scentbird and Petit Vour have vastly different businesses, but they're all based around a similar premise: capturing customers for more than single purchases. Subscription models are an eminently compelling sales driver and make sense for beauty merchandise that systematically runs out. They can be convenient and economical for customers. Conversely, poor subscription practices lock customers into cycles they're desperate to exit, generate negative reviews and can tank profits. Devin Donaldson, founder of The Optimist Co. and co-founder of Meet Jointly, weighed into subscriptions carefully after deciding her natural personal care and household cleaning goods brand should stay out of wholesale distribution for now – and the decision has paid off with subscriptions becoming a major revenue contributor. "You have the opportunity to own your own channel, and you can directly grow with your customer," she says. "I had a hunch as a business owner, but I wasn't really sure how they would do, and it's really exciting to see people responding." Beauty Independent solicited advice on subscriptions from Donaldson covering tempting deals, delivery schedules and promoting replenishment.
THE RENEWAL OFFER
Before it launched subscriptions early this year, The Optimist Co. surveyed its customers last fall to gage whether they'd be open to subscriptions. "Many of them were opting to get natural personal care and home products online directly through a brand or on a site like Amazon. So, I knew there was behavior geared toward automating," says Donaldson. "Subscriptions wouldn't be a huge leap for our customers and how they buy." The Optimist Co. chose to provide 10% off to subscribers. In studying the landscape of subscriptions, Donaldson noticed brands offer 5% to 25% off to draw people to replenish regularly. "You need to know your target customer and niche, and not overly discount to them," she says. "I don't have a huge commercial product available in every single store. Not discounting yourself too much is very important for a small brand." Donaldson adds that the 10% discount allows for influencers to make impacts with offers of 20% off. Of course, product pricing comes into play in determining the subscription discount offer. Donaldson notes that 5% off of a $18 product or less than $1 might not be that alluring, but 5% off a $80 product or $4 could be appealing. To help convert customers to subscribers, The Optimist Co. has also thrown in a free glass cleaner for first-time subscribers. "It is something we all need, but may not need as frequently as something we subscribe to," she says.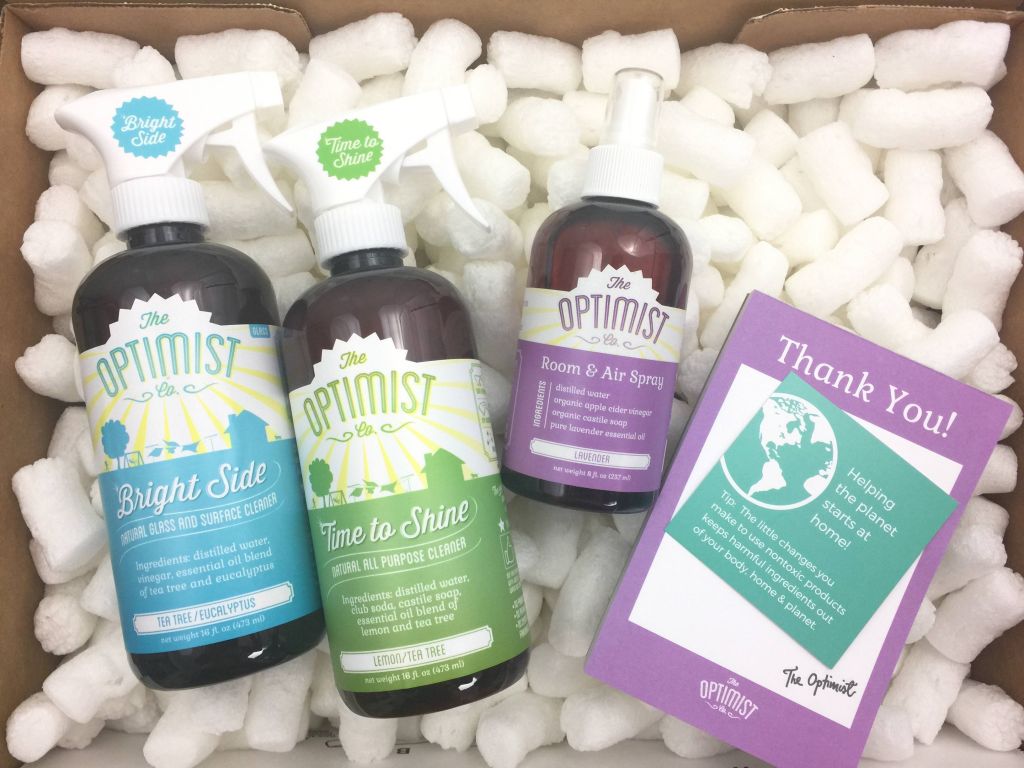 SUBSCRIPTION CUSTOMIZATION
The Optimist Co. avoids one-size-fits-all subscriptions. Customers set the weekly intervals – for instance, products can be reordered every four, eight or 12 weeks – they desire for repurchase. Donaldson reasons customization permits shoppers to fit the products into their lifestyles. "I have children, so I use laundry soap much faster than a younger customer living by themselves. Having that flexibility is important from a retention standpoint," she says, acknowledging, "It makes figuring out your financial model challenging because there is variability." The weekly intervals are determined in a simple dropdown tab during the checkout process, an easy step that doesn't clutter the process with too many hurdles. In addition to the delivery interval, The Optimist Co.'s customers can set the products they'd like to continually buy. However, the brand makes sure it has practical suggestions for subscribers. There's a Green Your Home set that includes laundry suds, all-purpose cleaner, castile soap, a veggie brush and scrubbing sponge. Laundry soap, though, is the biggest subscription product at The Optimist Co. because it's a product that's essential and consistently depleted. Customers pay on average $6 for shipping. The brand is considering supplying free shipping on large purchases. The Optimist Co. handles its own fulfillment and negotiates with UPS in attempts to reduce shipping costs. When the brand ships boxes, contained in its contents is a card with its social media information to encourage customers, including subscribers, to post about the products. "You can really go custom, but that becomes difficult to scale. The outside of the box isn't custom. That can be cost prohibitive," says Donaldson. "Really providing a great experience on the inside is important."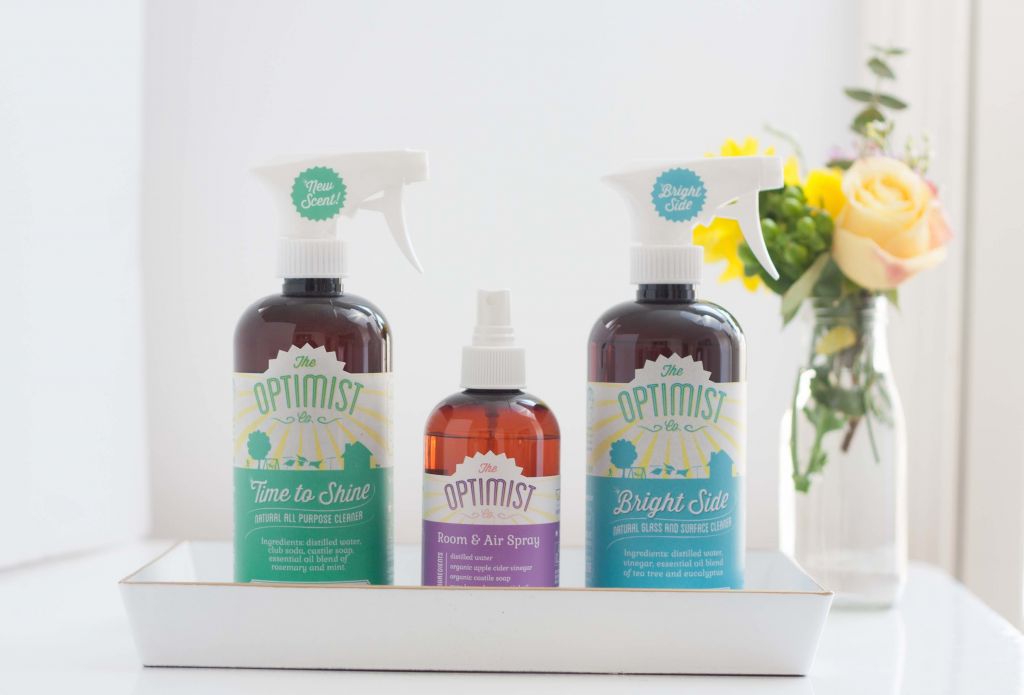 REVVING UP SUBSCRIPTION MESSAGING
If a shopper buys from The Optimist Co. once, that shopper will hear from the brand about its subscription program. Social media posts and retargeting emails amplify subscription awareness. The Optimist Co. recently began to advertise on Pinterest. On top of the advertising, the brand is pumping up its subscription communications by publicizing subscriptions on its home page and producing video content to support the subscription program. "I have to think of us as a subscription brand first, and you have to put it upfront in your messaging and your focus if you do that," says Donaldson. Even without the strengthened messaging, The Optimist Co. has been reeling in subscribers. About half of the brand's monthly sales are from repeat customers and, of those customers, about half are signed up for subscriptions, according to Donaldson. "I was really nervous people were going to subscribe once or twice and drop off, but our average is over six renews. It takes our customer lifetime value to over $200 at that point," she details. "Our average customer easily spends between $18 and $22 every eight weeks or so." Customers that have ordered from The Optimist Co. only once often become subscribers, a pleasant surprise to Donaldson. "They really wanted to try it and, if they liked it, they have been likely to subscribe," she shares. Donaldson describes The Optimist Co.'s core subscription customers as millennial moms. "They want to be able to access media on demand and set their cleaning products to be delivered exactly when they need them," she says. "That way they have more time for other things like family or walking the dog or whatever are their priorities."