What Are The Secrets To Successful Fundraising? Investors Provided Clues At BeautyX Capital Summit
The beauty industry isn't exempt from the power of money. In fact, in an indie beauty landscape littered with new brands, proper funding can set apart the successful from the merely surviving, but tips for how to secure proper funding aren't generally on ingredient lists.
At BeautyX Capital Summit on Monday, 20 investors, advisors and beauty company founders who've been through the fundraising process clued 140 entrepreneurial attendees into the ins and outs of the money chase across several levels of brand maturation. The first day of the two-day event, which is being held at New York meeting venue Convene, featured panel discussions and case studies on crowdfunding, angel investment, private equity and venture capital. Here are some highlights of the summit so far:
The Case For Crowdfunding
Whether through so-called reward platforms such as Indiegogo and Kickstarter or equity channels like MicroVentures and SeedInvest, crowdfunding is a popular option for brands that, for whatever reason, seek to fundraise outside of traditional financing avenues. Kendall Almerico, CEO of Bankroll Ventures, an equity crowdfunding website, reports crowdfunding has drawn startups with no revenue as well as brands valued at over $1 billion. "They use it as a means of acquiring customers," he said.
Camille Bell, founder of makeup brand Pound Cake, opted for an Indiegogo campaign after venture capitalists and angel investors rebuffed her. "I'm young. I'm a millennial. People don't trust me, and I was getting turned away. I was like, 'OK, let me prove myself,'" she said. Bell turned to her friends to assist her with photography and videography for the campaign, and it yielded $20,522 for Pound Cake. "We did a really grassroots approach," she said.
While Pound Cake prevailed using a grassroots approach, crowdfunding is increasingly becoming professionalized, and the marketing spend to make it work is mounting. Roy Morejon, president and co-founder of Enventys Partners, a digital marketing agency specializing in crowdfunding efforts, approximates brands should budget about 10% of their fundraising goal toward marketing. He counsels them to start communicating with potential supporters about a campaign three to six months in advance of the campaign, and he regularly emails 5,000 to 40,000 people prior to a campaign's launch.
Almerico recommends brands have 20% to 30% of their funding lined up before a campaign kicks off. "If people go to the page and see you've raised zero, no one wants to be the first one on the dance floor at the wedding," he said, adding, "Crowdfunding is all about marketing, it really is." Almerico points out that the impacts of crowdfunding last well beyond the campaign. "You now have people who are your brand ambassadors…You want to keep them engaged," he said, suggesting special videos and quarterly calls with backers.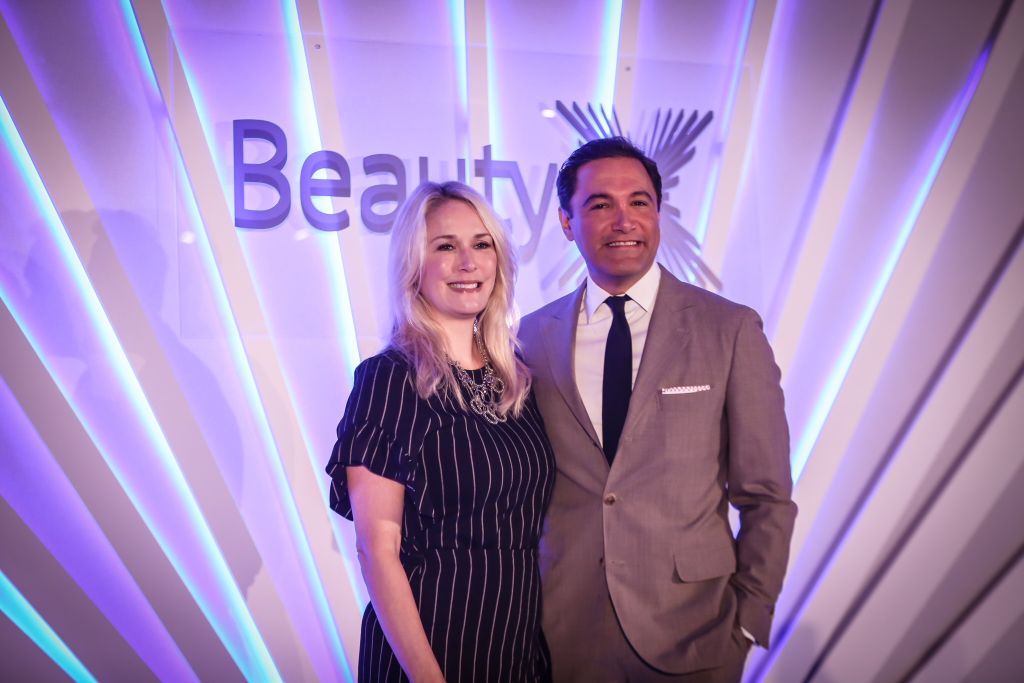 Beauty brands aren't always keen on crowdfunding campaigns. They fear venture capitalists and other investors avoid crowdfunded brands. Almerico and Brianne West, founder of Ethique, a brand that amassed $200,000 through equity crowdfunding, believe that fear is unwarranted. Almerico figures the pushback from venture capitalists is coming from the competition they face from crowdfunding platforms. He asserted they'll pour money into winning concepts, crowdfunded or not. "Venture capitalists want to invest their money in companies that are going to make them a return," commented Almerico. West concluded, "They don't care. They just say they do."
The Early-Stage Investor Scenario
The avalanche of indie beauty startups has kept angel investors and venture capitalists busy. BeautyX Capital Summit angel and individual investor panelists Karen Ballou, co-founder of Lucas Brand Equity, Julia French, managing director of Golden Seeds, Margo Layton Cole, an independent investor at MLC Brands, and strategic angel investor Tina Bou-Saba estimate they receive at least 10 to 20 pitches from brands weekly. To cut through the crowds, referrals from trusted sources are helpful. For brands without referrals, French has office hours to familiarize herself with their businesses. "It's very important to have an open and wide net," she says.
Regardless of the manner by which they contact investors, brand founders must have pitch decks in tow when they reach out. Layton Cole emphasizes they should draw pictures of their businesses clearly in pitch decks. "I want to know what your brand is, who's your customer, who are you going after. Don't rely on me to say this product will naturally appeal to this customer," she said. "Make the connections for us and, hopefully, we can take it a step further." Layton Cole invests $100,000 to $500,000 in brands and typically funds brands generating a minimum of $1 million in annual sales.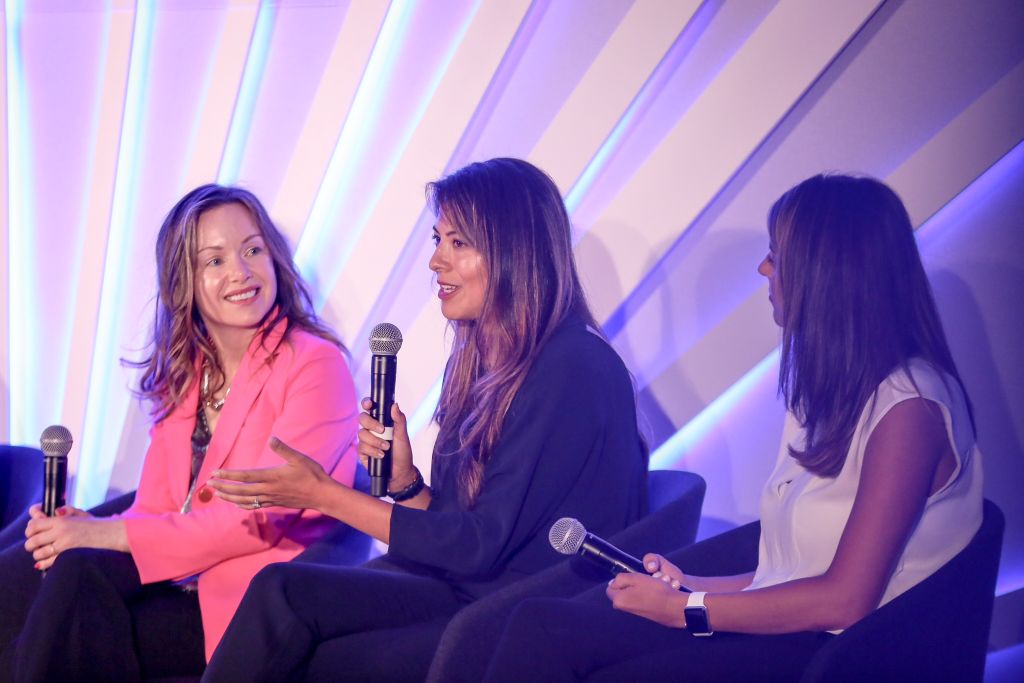 Alison Ryu, managing director of CircleUp Growth Partners, an investor in Kosås Cosmetics, was drawn to Kosås founder Sheena Yaitanes because Yaitanes had strong ideas about the value of her company and where she would take it. "It is much easier to get to know a founder and a brand when they know what they want," said Ryu. She elaborated, "It was really important for us to share the vision that Sheena had so there was alignment going forward. She's prepared. She's visionary. She's thoughtful, and she has such a sense of what she wants this to be it was very hard not to get excited."
Layton Cole instructed the women entrepreneurs in the audience to not be shy about the potential of their brands. "Female founders are overly conservative with their projections, and it actually hurts them," she said. She continued, "Being aggressive and showing that, hey, not only do I think this can be big, but I want this to be big is very, very important, and can send a signal to investors." Ballou concurs, stressing that founders must have confidence in their business models. "You have to believe you're going to get to that 3X if that's the case," she says.
Brand founders, of course, have weaknesses, and Bou-Saba argues they should acknowledge them and determine antidotes for them in their organizational structure. "The single most important function of the business is sales," she said. "I would never give an entrepreneur advice that I wouldn't give myself. What has worked for me is that I have found people in my network that are excellent salespeople…There are distinct things that the best sellers do. If that's not you, that's OK. Find people that are really good and watch how they do it."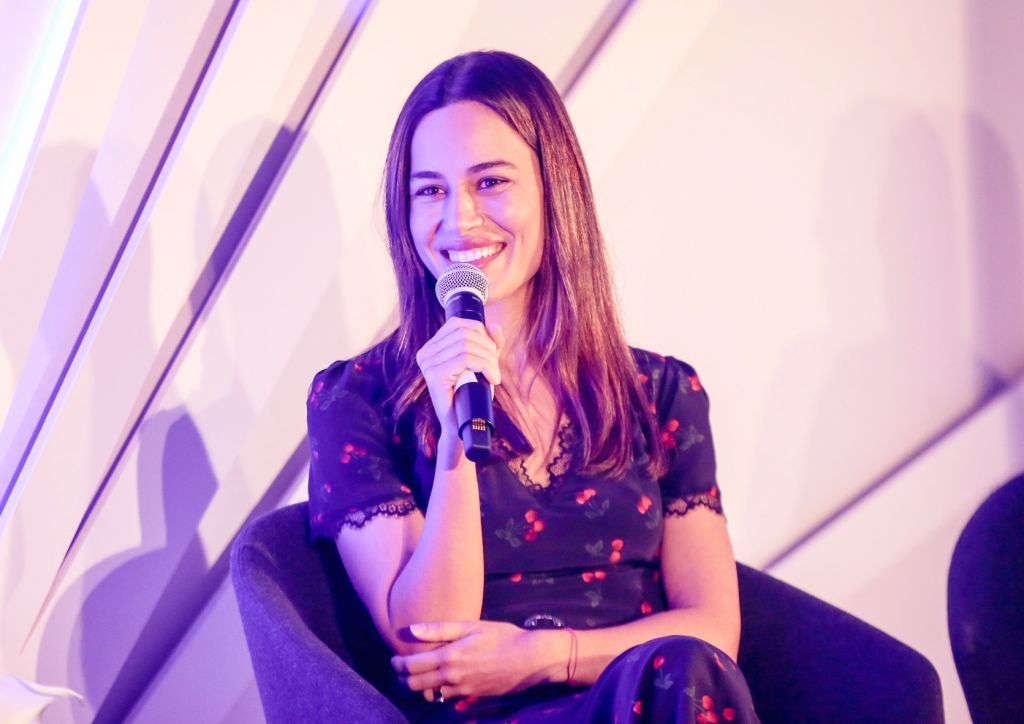 If money matters are a weakness, those should be addressed, too. Bou-Saba said, "I have definitely seen some businesses get tripped up where they don't anticipate how long it will take to raise money or how challenging…If that is not your skill set, then it is very important in terms of forecasting your business to bring on someone to help do that and manage your finances while you are thinking about how to raise capital and grow."
Brand founders and investors alike stressed that personality and philosophy fit is crucial to solidifying effective investor-founder relationships. For Yaitanes, products are at the heart of her business, and she encountered funders without a product-centered mentality as she vetted possible backers. They didn't make the cut.
"They would say product doesn't matter. I had someone tell me, 'We invested in a tampon company, and we don't care about whether the tampon works. Everyone wants to be part of a tampon community,'" recounted Yaitanes. "There were some horror stories in the process, for sure. What that did was really show me how different CircleUp was."