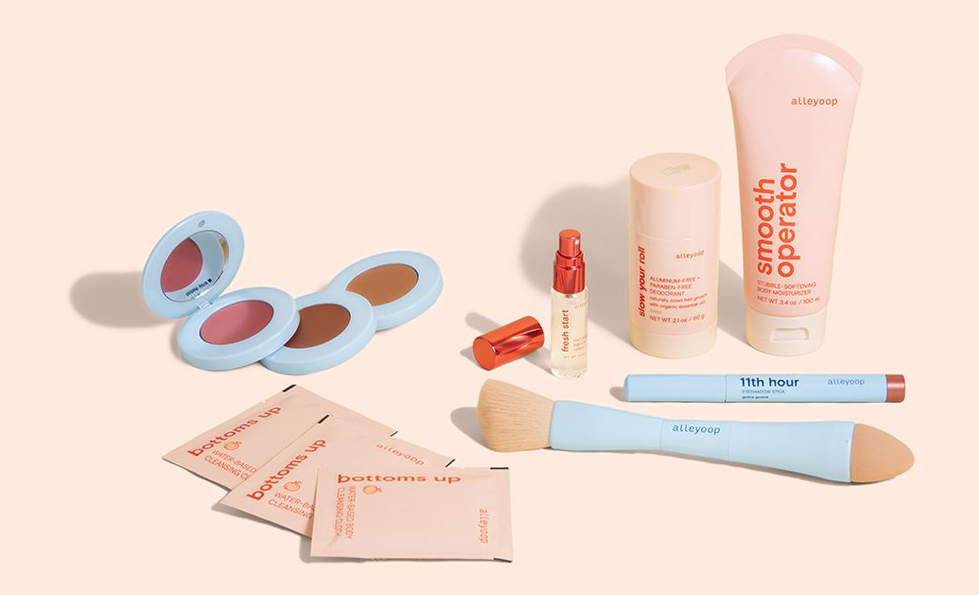 Why Swiftarc Ventures Is Betting On Beauty Startups
Swiftarc Ventures is getting serious about the beauty industry as venture capital's profile in it heightens. Established in 2019 by Zohar Ziv, former COO of Ugg owner Decker Outdoor Corp., Frank Krasovec, co-founder of Domino's Pizza's China master franchisee Dash Brands, and Sid Jawahar, who started his financial career at Morgan Stanley's Hong Kong, Singapore and New York offices, the firm has assembled a $10 million beauty fund aimed at women-led startups. The beauty fund is Swiftarc Ventures' fourth. Preceding it are a $100 million fund targeting growth-stage consumer brands and technologies, a $50 million fund directed at early-stage consumer brands and technologies, and a $50 million fund that's the world's first focused on telehealth.
The new beauty fund could back five to 10 companies, according to reporting by Techcrunch. Swiftarc Ventures has already invested in Alleyoop, a brand specializing in multitasking beauty and personal care products. Fabian Urquijo, former SVP and CMO at Revlon's professional brands and senior marketing director for Latin America at Procter & Gamble, became president of Swiftarc Ventures in January and is leading its beauty efforts. Leslie Wolfson, previously VP and publisher at media company Modern Luxury, joined the firm in May as engagement director and is forming a Beauty Council to help guide beauty brands in Swiftarc Ventures' portfolio. Beauty Independent spoke to Jawahar, Urquijo and Wolfson about opportunities they spot within the beauty market, business metrics founders should be honing in on, the role of traditional retail and the future of direct-to-consumer brands.
Why did you start a beauty fund?
Jawahar: When the Black Lives Matter movement happened and a lot of the other social awakenings of 2020 happened, it was a moment in time for us. We got a chance and maybe were forced to think about how we were doing on certain aspects of the investment business and, while we were maybe appropriately indexed on diversity given that my background is one of the diverse origins as is Fabian's as is one of our co-founders, where I thought we were fundamentally lacking was gender equality. We felt that we were missing female executives within the firm. We were missing a deliberate focus to invest in female founders, even though we all had long supported that mission. So, we said the next thing we do need to address effectively the gender imbalance as well as inclusion within different communities.
What we landed on was the beauty space because of two reasons. One was we had a former chief marketing officer from Revlon in Fabian, so we had thought leadership and operating expertise. Secondly, we had identified a wide gap in the marketplace whereby such few dollars were going to female founders. So, that's how the beauty fund came to be. We decided that, if we're not deliberate about addressing gender imbalance and righting some of the wrongs the industry at large perpetrated knowingly or unknowingly, we would never have a positive impact. It could never be something we do as a third, fourth, fifth initiative.
We were getting some incredible deal flow on the beauty space. Alleyoop was our first investment through that entity. Fabian was very quickly able to find niche areas of the beauty space which he thought we magnificent in opportunities. We have about three to four investments in the pipeline and a lot farther to go.
What opportunities do you see within the beauty space that you're particularly interested in?
Urquijo: There are a few ones today that we are looking at. The first one has to do with personalization. There's a lot of new companies coming up to address personalization, whether it be color cosmetics in the tones or having the right product for your type of skin.
We see a huge trend in waterless. If you take a look at beauty, everything has a lot of water. It's just a filler. It doesn't have active ingredients. There are companies with a high concentration of the active ingredients and, of course, the performance is much better. The third one is precision beauty and wellness, where you have some very specific products that you need to address a problem. Acne comes to mind, for example. It's the type of problem where you can have more of a problem-solution approach.
So, that is from a category perspective. From an overall market perspective, it's companies that are using the technology ecosystem to be digitally native, but really go quickly omnichannel. So, companies that are integrating technology very well, and they are using the latest technologies—livestreaming is about to come to the U.S., it's a huge trend in Asia today—and I think the companies that have not only a personal relationship with the consumer through technology, but also a more live personal connection, those are the companies we would like to have. Now and in the future, brands that have a personal relationship with the consumer and can do marketing at scale will be the ones that win.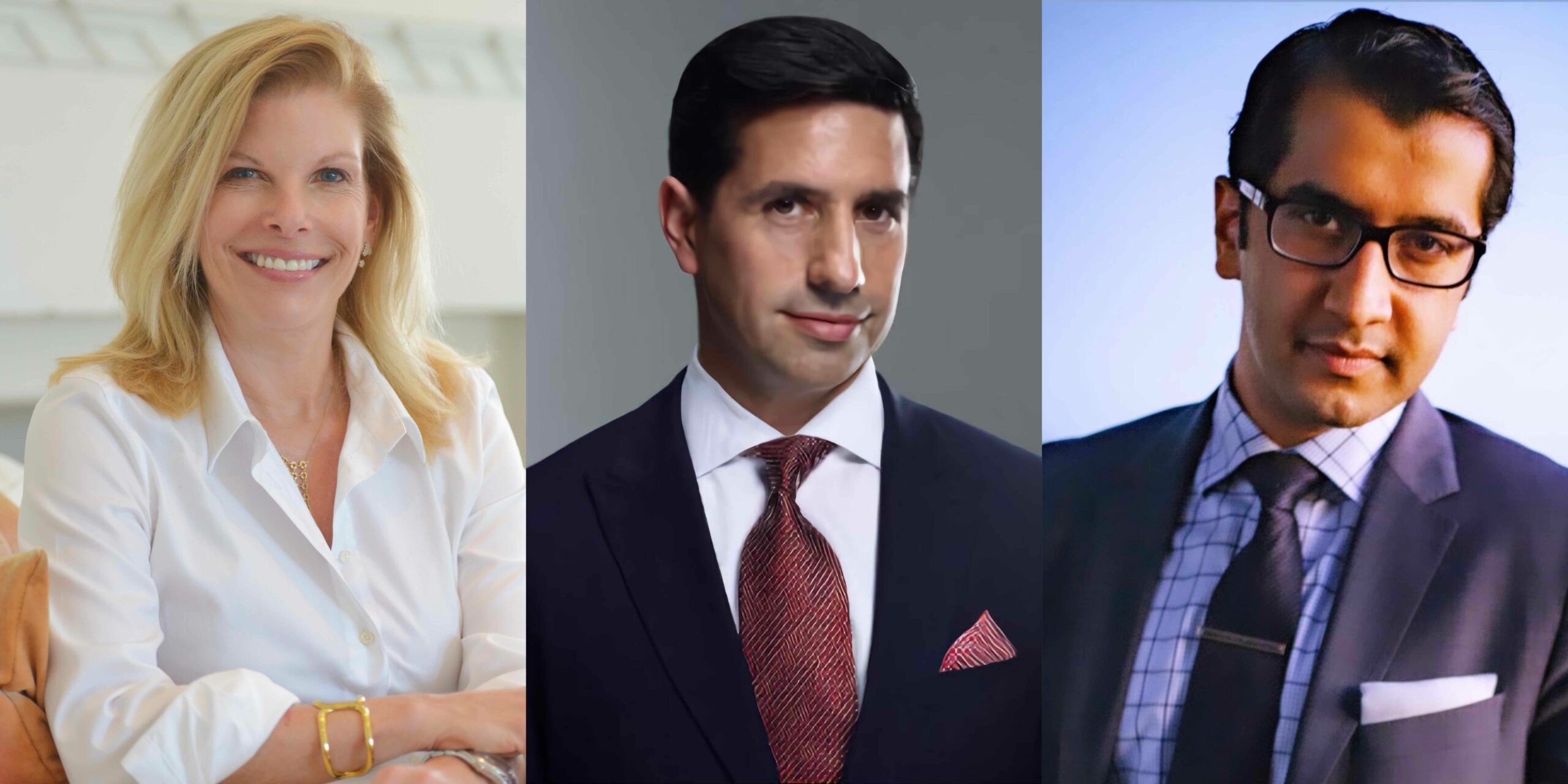 When assessing a beauty company, what metrics do you focus on?
Urquijo: There are multiple metrics that we look at. The first one we start with is, what is the size of the prize? How big is the opportunity? We like categories that are at least $200 million, $250 million. So, if you have a 5%, 10% share, you can start to become relevant to strategic and financial players.
Once we like the size of the prize, the next one is, has the company made sales inroads? We like to see at least $1 million in actual sales. If not in actual sales, the company is trending to at least $1 million in sales, so $100,000 a month. That tells us the company has product-market fit. They understand the target. Their offering is relevant to a group of consumers.
The next level of metrics that we look at is related to how the company can scale. We take a look at cost per acquisition, we take a look at average order value, we take a look at customer lifetime value. The reason why this is important is because it allows us to see if they will become sustainable. So, those are some of the metrics we look at in addition to how the company allocates capital. Do they get a return on that capital? We like efficient companies that don't waste their money. They will reward our LPs with growth and attractive returns.
Jawahar: Let's not be afraid to go into areas which have historically not been served. We have an exciting opportunity in menopausal space, which I think is a grossly underserved market. As recently as five years ago, nobody was really willing to take on that baton, but I'm super excited about this opportunity we have to partner with an incredible founder. Along those lines, I feel that sometimes in our rigorous process we amongst others will miss some diamonds in the rough.
For maybe the first time, we're not afraid to take more risk, whether it be a founder who's trying to create a Black beauty marketplace, menopausal beauty, feminine hygiene. Those kinds of categories which have historically not been talked about very much are becoming increasingly a cornerstone for us.
What metrics do you think founders undervalue that they should be paying attention to more?
Urquijo: I would say two things. The first one is capital efficiency. At the beginning when a company is trying to get themselves known to the world, they go after multiple channels and, of course, it's important to test, but, in that process, sometimes they engage in a lot of non-productive activities, and that is OK. The challenge becomes when they continue that too long and, then, the sustainability and the survival of the company is at risk.
The second one is focusing too much on the top line and neglecting the bottom line. Again, it's challenging in an early company, but, as operators, we're very keen on looking at, does the company have a vision to drive a path to profitability? There are certain companies that rely on external funding to continue to operate. We like to get to a point where the company is funding their own growth. They may require additional capital to accelerate the growth, but we would like to reach a situation of independence and self-sufficiency. We are OK if, in the first two years, the companies aren't profitable, but we like to see a path to profitability by year three.
Jawahar: The only thing I would add is contribution margin. It's essentially the selling price per unit less all the variable costs. If we can get a good handle on contribution margin while maintaining some relevancy and fast top-line revenue growth, it ensures that there's capital to sustain a company so payroll and other things don't get missed. Founders frequently will forget this, and we have to educate them on what this means and how it's important, but the more founders I meet that are actually able to understand this concept early are becoming much better custodians of their companies.
What role do you see traditional retailers playing?
Urquijo: They play a role, and let me tell you when and how. In my experience, it's been very difficult to launch a brand from scratch in a retail environment. There are exceptions that happen through exclusive partnerships between a company and a retailer, but the challenge is you have a lot of fixed cost, and you still don't have the awareness to sustain sales. The traditional retailers put a lot of pressure on you. You need to maintain certain thresholds of sales—those can be units per store per week—and, if you don't achieve that, you're out.
All of the barriers of entry have diminished to launch brands who are digitally native, and that allows you to have very strong segmentation for Facebook and Google, and influencers that provide recommendations. So, for a brand to start from scratch, you have much better control launching digitally. You can do that in DTC, Amazon and certain marketplaces. There's a point in the life of a brand where you start to have more awareness and a natural demand occurs. Then, the brand wants to be seen other places.
That is perfect moment to start going from a digital environment to a traditional environment, and the way we look at that is there are some bellwethers in the industry that determine the success as you go into the traditional world. So, generally, you start with some of the trendsetters. Ulta, for example, is a great trendsetter within beauty. All other retailers are looking at Ulta to see what they do. Then, CVS, Walgreens, Target will follow.
What price segment of the beauty market are you excited about?
Urquijo: I like the masstige segment. I like the premium segment. The reason why is very simple. It allows you to create products that will delight consumers at a higher degree than the lower price point because you can invest more in the formula, you can invest more in packaging and design. Beauty is very sensorial category. The packaging plays an important role. The sensoriality of the products plays an important role, how they absorb in your skin and the reaction of your skin plays an important role. So, having the resources to invest in quality translates in the outcome. So, I think that is the first piece.
The second piece is, when you launch brands, you have to invest to build them. What I learned in Revlon and P&G is gross margins are the ones that pay for brand building. If you don't have the resources to build a brand, it becomes very difficult to break through the clutter to get yourself known. The sweet spot we have found is you need to be around the $40 to $50 average order value, and that could be with one item. There's a lot of beauty brands today that their average price point is $36, $40, $42, $50, and the reason for that is because that is what allows you to pay for cost per acquisition and still be profitable.
The beautiful thing about this market is there are 330 million American consumers that love to consume. So, even if you have a niche of 1 million, 2 million, 3 million people, and you have 100,000, 200,000 or 300,000 consumers buying your brand at a $50 average order value, and $600 to $700 lifetime value, you are looking at a $70 million to $100 million brand, which, by a multiple of five to six, you can have a half billion-dollar valuation for a brand. That makes it very attractive.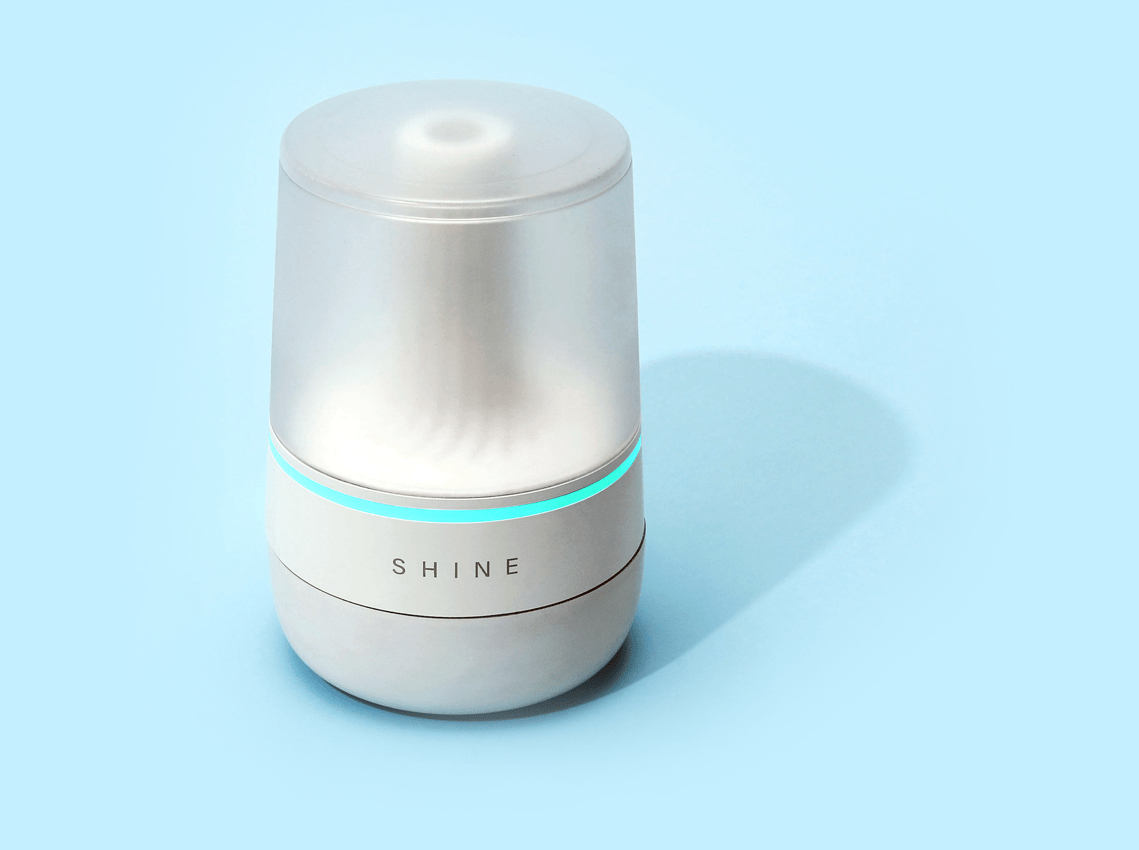 We are hearing about brands that want their investors to look like their consumers. What do you make of that move toward inclusivity?
Jawahar: I think it doesn't happen overnight. I've seen how long it took for even this level of awareness to be spread, and for companies to pigeonhole themselves and the future of their brands entirely based on one or two or three social agenda issues may be dangerous. That said, if a company has reached some level of critical mass and is able to make a decision based on their core values and their identity, then I think there's never been a better time to be expressive about that.
We are, for example, targeting about 75% to 80% of our investors in this beauty fund to be females. We are not going to fully harness our capabilities if we have bunch of men investing in female products or minority products. That's been a pretty important consideration for us. We'll see how well we do, but I know that we're tracking pretty well thus far.
Wolfson: Five percent of all the investors out there are women, which is a pathetic number. We've really targeted a much higher goal and are tracking that way. The response that we have been getting from high-net worth individuals or women that have had successful exits that want to support a female ecosystem and understand the power of female leadership has been incredible. The other thing I've found is the generosity of other people within the VC world to open doors for me to potential investors. They're in the same ecosystem, maybe their focus is not beauty, but the idea of supporting women is not talk anymore. It's a reality, and it's inspiring.
What's the Beauty Council?
Wolfson: The intention behind the Beauty Council was to really create an added brain trust for our founders. We put together a group of women, mostly people I've worked with over my career, with amazing expertise in diverse sectors, whether it's in strategy, whether it's in entrepreneurship with several exits under their belt. We have somebody in the science world who is a leading expert that led the trials to get Botox and many other fillers approved. The program is going to be matching needs of founders with the expertise of our Beauty Council to give them a competitive edge as they scale and exit.
Why did you back Alleyoop?
Urquijo: We had the opportunity to meet David and Leila Manshoory, the founders of Alleyoop, and what I could see is they are very passionate, very creative, very entrepreneurial founders. It's the perfect combination of husband and wife. Their skills are very complementary. David is very operational, and Leila is very creative. She's worked in corporate America reinventing categories. She basically said, "How can I reinvent beauty, and how can I bring a simpler solution to a group of moms that are very busy, but they still want to have beautiful makeup products?"
She created a multifunctional razor that has a moisturizer, and that was the genesis of Alleyoop. The ethos was practicality, convenience and performance. It was basically an anti-Korean beauty approach. Korean beauty was very strong in multiple layers of products. This was the Scandinavian approach of simplicity. They had a group of 170, 200 women that she co-created with, and I love when brands are consumer-centric and bring in the consumer to co-create the brand.
They were having great, great traction. So, we like the founders. We like the category. We like their ethos. We like how they approach innovation. And, then, we looked at the deal, and we liked it, too.
Jawahar: At the end of the day, we bet on people, like all of the other investment firms, and there's a level of confidence that David and Leila inspire, not just on an investment basis, but because of their willingness to adapt, the ability with which they learn. There's something about the honesty with which they do what they do, and it's not that it's a straight line up. There are challenges, and they've done a great job navigating them. Resiliency would be one of my hallmark features for this one. Beauty is a tough, tough, tough market. There's a new brand popping up every minute, but the Alleyoop story will hopefully replicate itself multiple times in our portfolio.
In beauty, sustainability has become a big movement, but sustainable brands can have more upfront costs. How do you look at these kinds of brands?
Jawahar: We are moving toward that becoming, if it's not already there from day one, basically a cost of doing business, a good cost of doing business. So, to Fabian's earlier point, if you're not in a premium category, being able to deliver a super product will be increasingly difficult. The consumer is knowledgeable, she is aware, and she is willing to pay a slight premium to know what's in the product, how it's going to give back to the earth, and what benefit it causes or damage it does. I think, because of all of those factors, the pendulum has shifted a little bit further up in pricing, but it becomes a no-brainer for brands that are starting now to include that very ethos.
It's also very clear to us when a brand is forcing it, when they are including it as a third, fourth, fifth identity bullet point versus when it drives their very existence, when they're living their core values of sustainability and interest in sustainable beauty. I foresee it as a necessary component increasingly as we get farther and farther along.
Urquijo: Today, sustainability I think is I'll say still optional. Some legacy brands, they still have some level of consumers that are saying, "It's important, but I'm not willing to change my behavior to be sustainable." For gen Z, for millennials, sustainability is a core value. They're not willing to forgive brands that don't embrace that purpose. A brand that's born today, they need to be concerned about the environment because, for the generation that will consume them, it's something very, very relevant. And I think legacy brands will try to adapt to become more sustainability conscious.
The bloom has come off the rose in the DTC arena a bit. What will the next generation of DTC brands do better than the previous generation of DTC brands?
Urquijo: The first generation was focused a lot on making a sale. They were product-focused. They were not brand-focused. They were not focused on creating respect and love for brands that would last. The experience as operators that we bring is we basically share with founders the fundamentals of brand delivery: how to attract consumers, how to drive penetration, which is through reward and trial, and how to drive repeat, which is through product quality and value creation. DTC just becomes the channel like food, drug, mass. The brand will go to that channel, but you still need to deliver the brand fundamentals. The fundamentals will make a brand viable long term.
How do you think founders should assess you?
Jawahar: We are very conscientious in terms of our stakeholdership. We have a responsibility not to back companies that are in it for the wrong reasons. When we are viewed by the outside community or by founders, I think empathy is the No. 1 thing that we like to transfer. We are understanding of the journeys. We know that no journey is perfect, no process is perfect.
We are not trying to bill ourselves as the perfect firm or the hardest one to get capital from. We truly believe in the partnership aspect. We have all had very successful careers, but have not lost humility, and I think the reasons why we win deals against a lot of our venture capital competitors is that shines through. We're willing and able to help right off the bat. Our capacity to help goes well beyond how much we can invest or syndicate or raise. It goes much more deeply into operating metrics and factors, and who we can bring into the deal team to help focus on operations and synergy.
Urquijo: We're very clear that we don't want to take a leading role in running their companies. We're here to assist. They're the captain of their business. For a founder, this is their baby. While we behave like private equity in many ways with our rigor, we are very much venture capital in our thinking, which is to support the founder. Their success becomes our success. We find joy when they succeed.