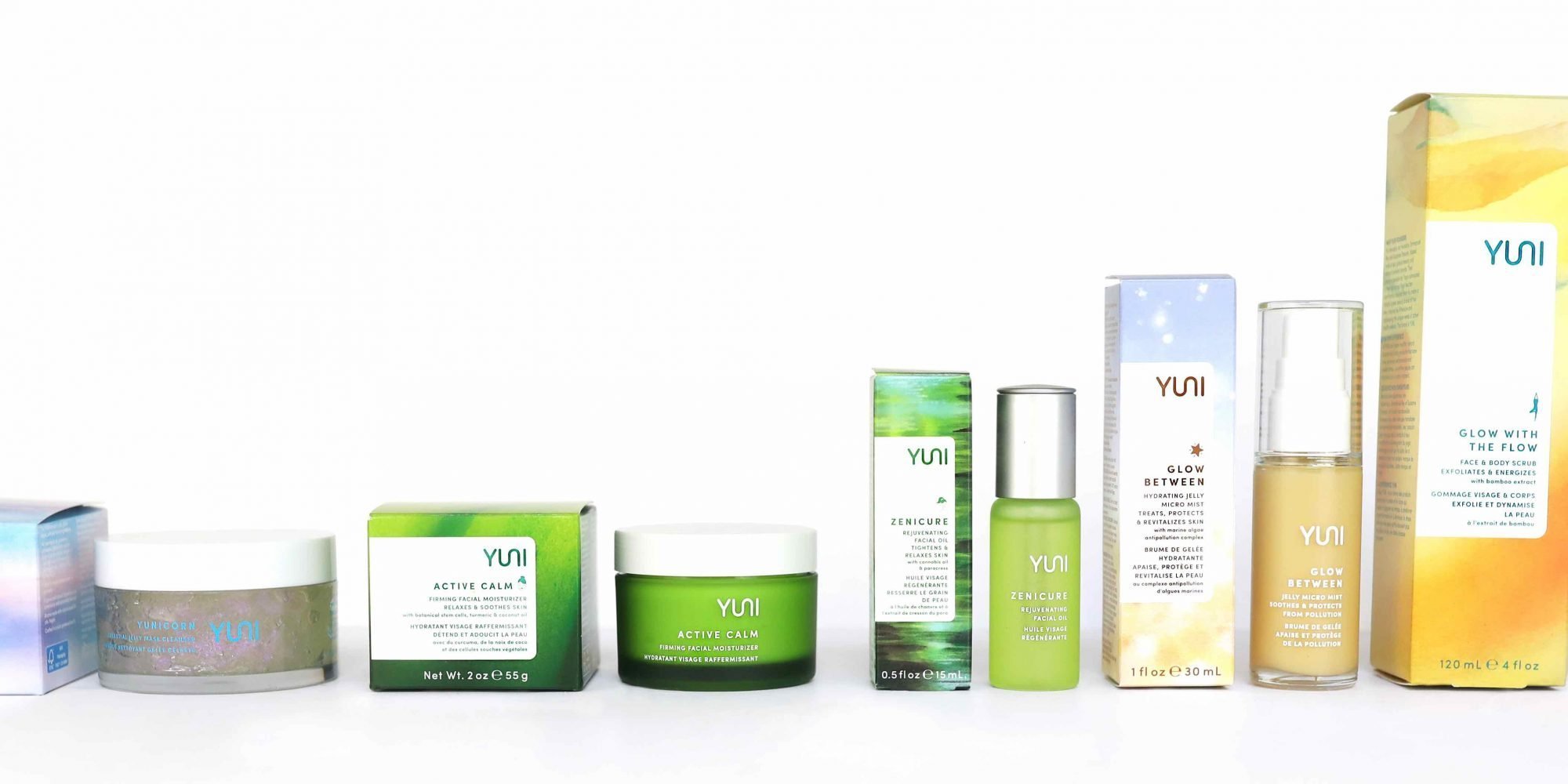 Target Becomes Clean Beauty's Biggest Champion Yet
Target has added a trendy new label to its merchandise mix: clean.
The big-box chain is the latest retailer to define the term "clean" and indicate products adhering to its definition with a clean icon. Target's green and white clean icon, which is starting to appear on its website this month before delineating products in stores next month, applies to beauty, personal care, household and baby products that avoid phthalates, sodium laureth sulfate, propyl-paraben, butyl-paraben, oxybenzone, butylated hydroxyanisole (BHA), and butylated hydroxytoluene (BHT), among other ingredients. Clean deodorants must omit aluminum, and clean oral care has to exclude artificial sweeteners.
Target's clean initiative follows Sephora's introduction last year of Clean at Sephora, a program calling upon participating items to excise a broader array of ingredients than Target Clean, and clean beauty specialty retailers Follain, The Detox Market and Credo setting tougher clean product standards than either Target or Sephora. In general, the concept of clean beauty permits formulas to combine synthetic ingredients deemed safe for people with natural ingredients. Certainly, many of the products tagged clean at Target, including Noxema Ultimate Clear Anti-Blemish Pads, St. Ives Fresh Skin Apricot Scrub and Banana Boat Dry Balance Sunscreen Spray, wouldn't be classified natural.
The extension of the clean idea to the mass market represents a significant milestone for brands and consumers advocating for the elimination of certain ingredients they believe to be harmful to humans. The clean beauty movement has been considered primarily the province of wealthy consumers with ample discretionary income to spend on expensive beauty offerings. Target's clean effort brings it to the general American public.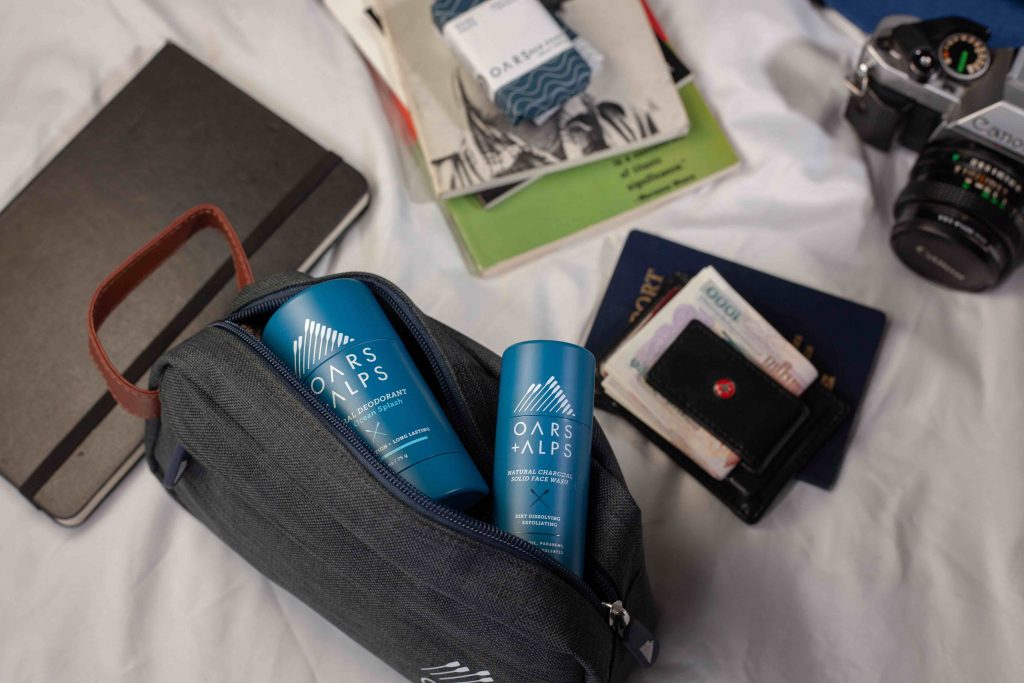 "In a world where clean products are mostly available for more affluent consumers, we salute Target's decision to make it more mainstream," says Emmanuel Rey, CEO and co-founder of Yuni Beauty, a yoga-inspired clean beauty brand that has 10 products in 350 Target stores and three products in 1,300 Target stores. "It also creates an incentive for more established brands to reassess their formulations."
Target's clean push isn't its first attempt to clarify ingredient decks for brands and shoppers. The retailer has a chemical strategy in place to enhance ingredient transparency in beauty, personal care, baby and household cleaning products, and banish specific ingredients such as phthalates, propyl-paraben and formaldehyde by 2020. Already, it's rolled out a stable of wellness icons that pronounce products to be cruelty-free, bio-based, organic, non-GMO, plant-based, non-toxic, vegan and more. In addition, Target has instituted filters on its website allowing customers to drill down on products' sustainability certifications and health facts.
"I like the approach Target has taken to help customers identify which products might be right for them. Not just with the clean icon alone, but the full range of icons that enables easier shopping and encourages product education," says Rebecca Bartlett, founder of Bartlett Brands, a branding agency that's worked with the beauty brands Biossance, Paula's Choice, Rodan+Fields and Patchology. "Overall, the Target Clean icon will lead to increased ingredient awareness and consumer education, which is great for clean brands looking to differentiate themselves from conventional options."
"In a world where clean products are mostly available for more affluent consumers, we salute Target's decision to make it more mainstream."
The clean beauty icon could be an important business catalyst for brands that receive it at Target. Consumers are increasingly hunting for natural, organic and clean options. According to Persistence Market Research, the global natural personal care industry is projected to register a compound annual growth rate of 8.8% to hit almost $22 billion by the end of 2024. Especially for indie brands like Yuni Beauty, Oars + Alps, Cocokind, Plant Apothecary, Red Earth, The Seaweed Bath Co. and S.W. Basics figuring out tactics to stand out in Target amid a sea of beauty products marketed by huge companies, the clean designation could be a crucial messaging opportunity.
Mia Duchnowski, co-founder of Oars + Alps, reports clean products are a priority for customers of her premium men's clean skincare brand stocked at 260 Target doors. "It's actually the number-one thing that they care about. He eats really well. He shops at Whole Foods. He works out. He surfs. He meditates. This guy is now viewing his skin as part of what he wants to be healthy about," she says. "Our number-one product is natural deodorant. Guys will say, 'Hey, look, I just don't like the idea of smothering my armpits with a metal, aluminum.'"
Although clean beauty brands sold by Target stand to gain from the retailer's clean icon, clean beauty brands and retailers outside of it could be hurt by the competition. After Sephora instituted Clean at Sephora, CAP Beauty's co-founder Kerrilynn Pamer told Business of Fashion that the clean beauty destination experienced a sales decline. However, Romain Gaillard, CEO and founder of The Detox Market, doesn't think Target's clean endeavor will result in a negative consequence for his stores.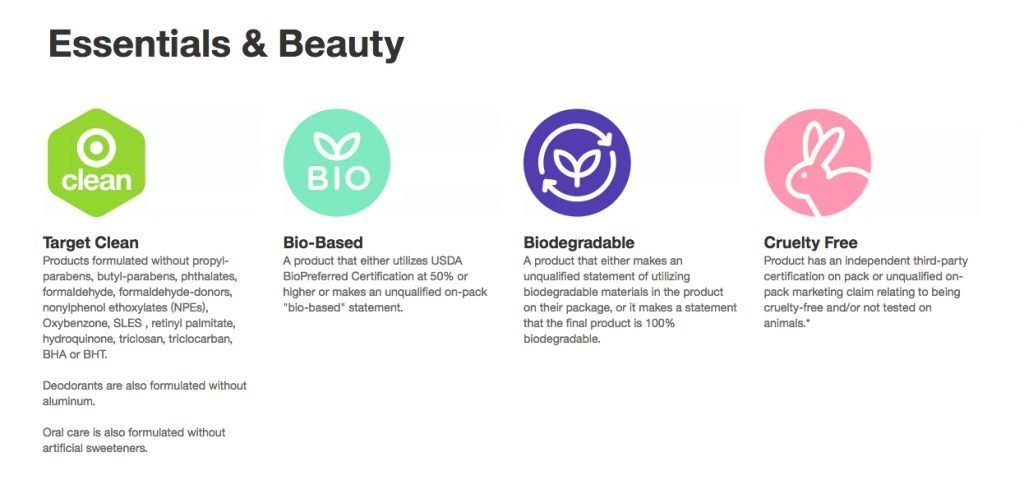 "Any initiative from a large retailer that can impact consumers positively is great. For us, it helps to raise awareness about toxicity in personal care," says Gaillard. "When you start asking yourself some questions, you come to the expert, us! So, it is great."
Clean beauty and personal care programs at Target, Sephora and elsewhere aren't perfect. They've been criticized for not going far enough. Clean ingredient guidelines vary from retailer to retailer. Mineral oil and coal tar clear Target's clean hurdle, while they are unacceptable under Sephora's definition of clean. Sephora is OK with synthetic fragrance at under 1%, and Target has no provision for synthetic fragrance in its definition of clean. Coal tar, synthetic fragrance and mineral oil don't pass muster at Follain and The Detox Market.
"Since Target Clean only requires products to be formulated without a very limited number of known nasties, some brands that are not truly clean might be able to get the icon, contributing to the 'cleanwashing' effect," says Bartlett. Michelle Olsen, president of clean beauty brand Dr Rogers Restore, elaborates, "Working at Doctor Rogers Restore and knowing the time it takes and how much it costs to manufacture truly clean, safe and effective products without any 'dirty' ingredients, I think it's hard for that to exist at a mass retailer unless their customers are willing to spend more."
Gay Timmons, founder of organic ingredient distributor Oh, Oh Organic Inc., welcomes Target's clean action as an early step in an ongoing process that could propel future changes to its beauty and personal care ingredient parameters. "Target is trying to differentiate themselves and to keep brick-and-mortar alive, so I understand the drive. Plus, it is the right thing to do. They are realistic in starting small," she says, continuing, "I'd really like to see them update it and begin to address plastics both as packaging and the non-biodegradable microplastics in personal care like acrylates and most of the silicones. I'd also like them to address other endocrine disruptors."