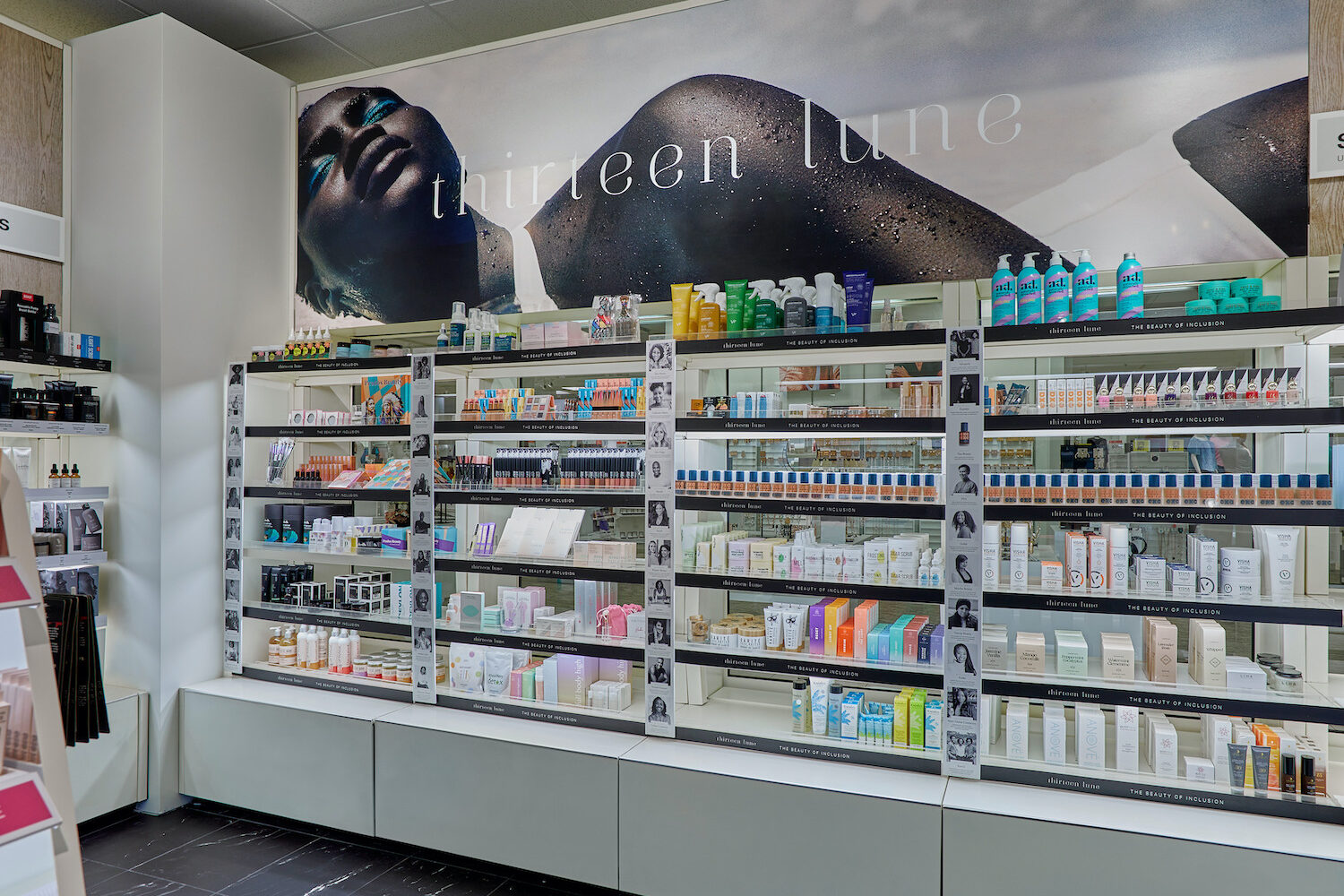 Thirteen Lune To Open Flagship Store In Los Angeles Early Next Year
E-commerce platform Thirteen Lune will soon be giving consumers access to the inclusive beauty products it carries IRL via a brick-and-mortar store slated to open in early 2023.
Located in Los Angeles, where Thirteen Lune is based, the flagship will set the stage for its in-person model. Co-founder Nyakio Grieco says, "Our mission has always been to inspire the discovery of beauty brands created by Black and Brown founders to resonate with people of all colors, and the flagship store will provide an opportunity for consumers to discover and engage with BIPOC- and ally-founded brands in real life."
Thirteen Lune's store will be in the Larchmont Village neighborhood where Grieco has lived since 2008. "As a resident and member of the community, I can attest to its community-driven nature, which is so true to our DNA at Thirteen Lune," she says, "We're especially excited for our storefront to be located in the heart of Larchmont Village on Larchmont Boulevard, which is quickly becoming beauty row." Diptyque, Bluemercury, Malin + Goetz and Skin Laundry have locations on Larchmont Boulevard, and Credo is joining their ranks next year along with Thirteen Lune.
Thirteen Lune is adopting a 360-degree strategy to get the word out about the store, including traditional public relations marketing and social media. Grieco says, "We of course want to drive traffic and traction to the store at a local level and create a space for the local community."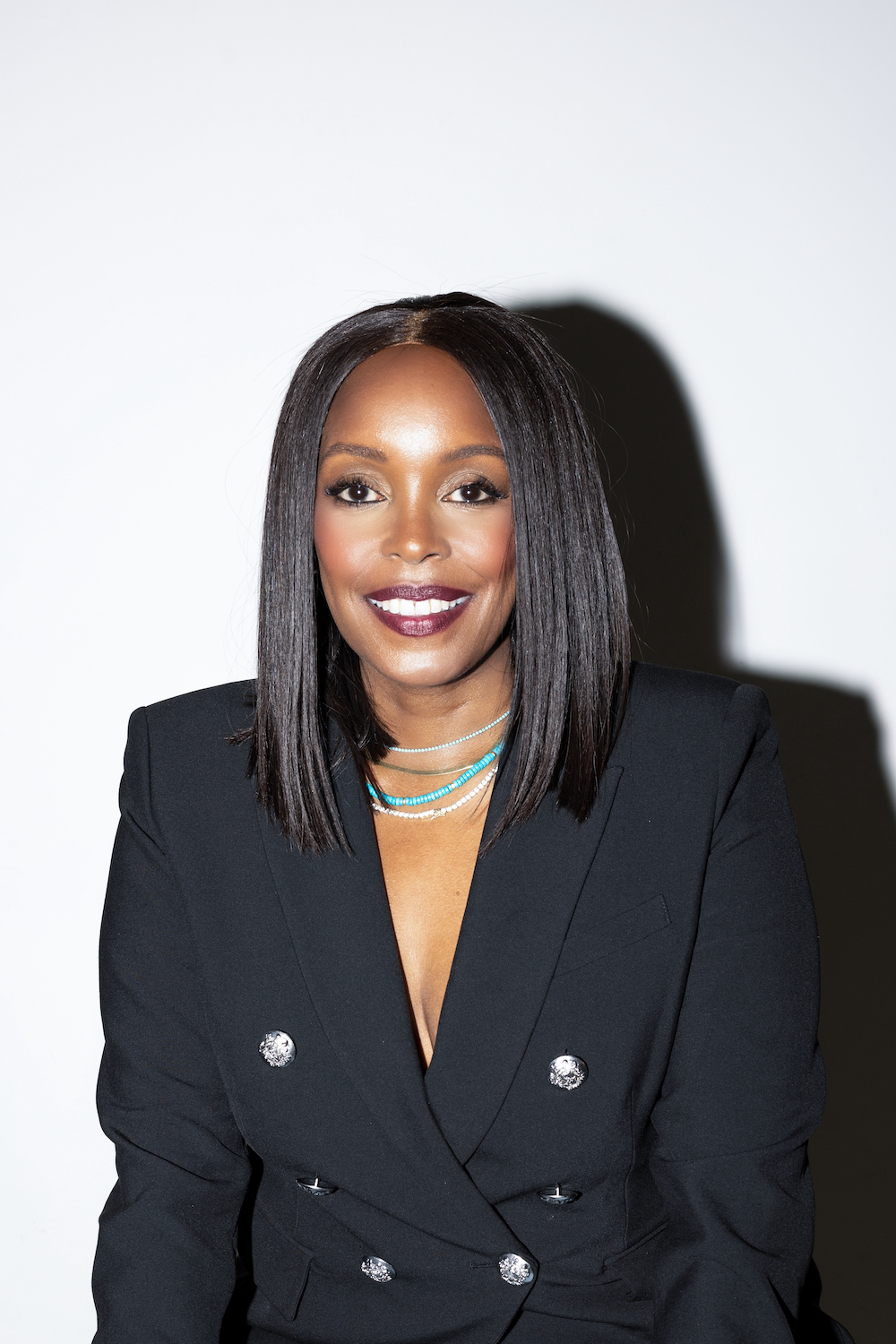 Grieco has always envisioned Thirteen Lune as omnichannel. "We knew retail would come back and that consumers would be craving connection," she says. "The in-person experience, where consumers are seen and heard at shelf, is an emotional one that consumers crave."
The e-tailer kickstarted its omnichannel pursuit last year via a partnership with J.C. Penney, where Thirteen Lune assisted with the curation of 10 in-store shops. Grieco told Beauty Independent last year that Thirteen Lune's own brick-and-mortar store was meant to come first, but the plan shifted when she received an email from J.C. Penney 90 days after Thirteen Lune's December 2020 debut. Thirteen Lune's installation is expanding to 300 J.C. Penney stores at the outset of 2023 and 600 stores by April, representing a 6,000% increase.
Grieco says, "Together, Thirteen Lune and JCPenney are continuing to work together to support the discovery of diverse beauty brands, dispel the myth that BIPOC-founded brands are only intended for people of color and promote hyper-inclusive beauty at a national level."
Thirteen Lune's website currently stocks more than 150 brands, 90% of which are BIPOC-founded. The remaining 10% are by founders it calls "allies." Thirteen Lune is still finalizing the assortment for its Larchmont Boulevard store, but Grieco notes the curation will be similar to what it does in e-commerce. She says the store is chance to spread Thirteen Lune's message further by increasing the visibility of BIPOC- and ally-founded brands.
"At Thirteen Lune, we work to reframe how Black and brown beauty brands are perceived, not only from an industry perspective, but also for the consumer, giving each brand a platform to educate and engage a wider audience," elaborates Grieco. "Our focus is building a paradigm where Black- and Brown-owned beauty brands can realize a path to generational wealth and discovery amongst a diverse population while also highlighting ally brands that are supporting people of all backgrounds and color."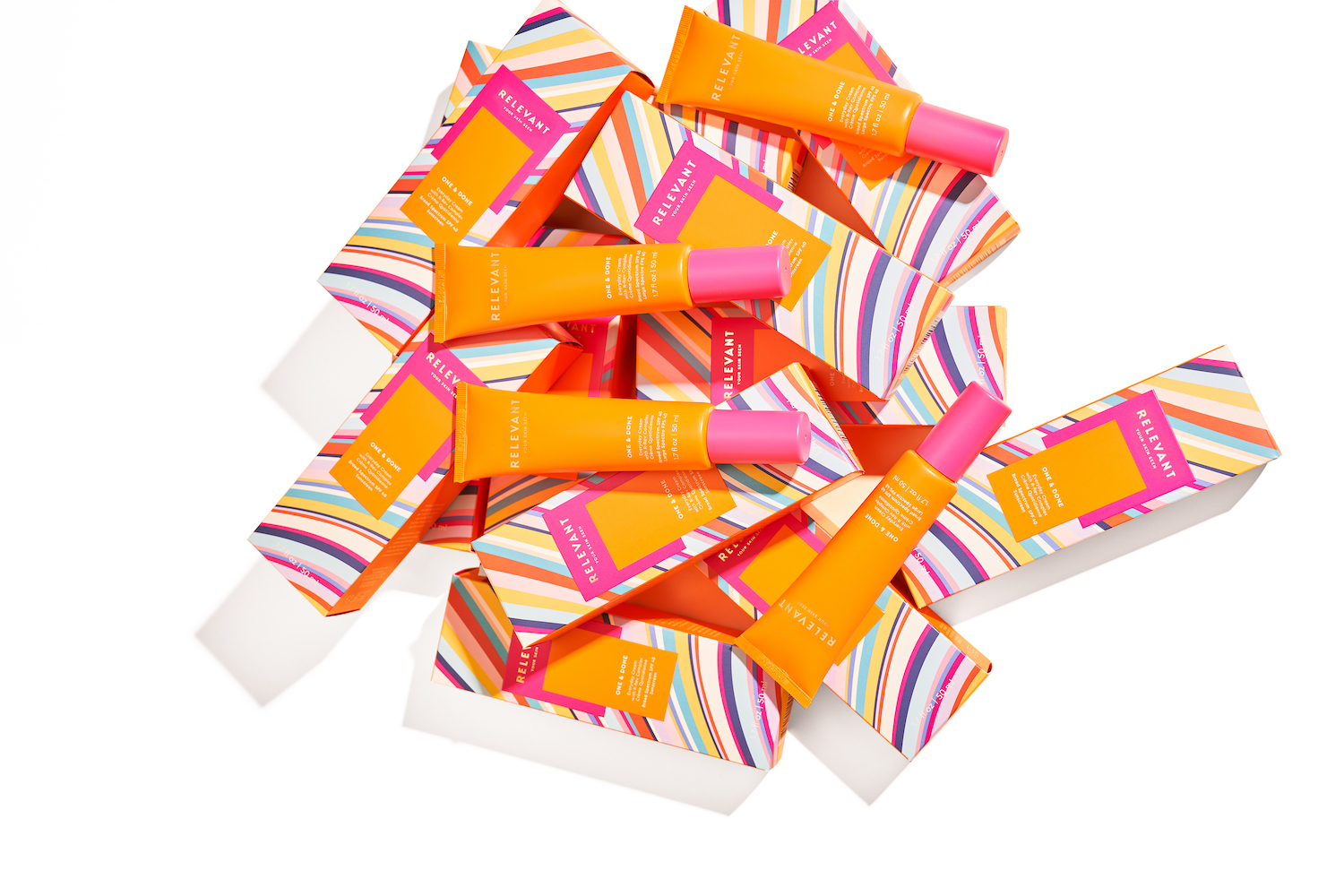 One brand that will definitely take up shelf space is Thirteen Lune's in-house brand Relevant: Your Skin Seen. The brand launched in June with hero sunscreen product One & Done Everyday Cream. Following its launch, the brand released an eye serum, mask, toner, cleansing serum, cleansing balm and vitamin C serum. Its products are priced from $28 to $76. According to the publication Women's Wear Daily, industry sources expect the brand to reach $10 million in sales for its first year on the market.
Thirteen Lune has raised $4.5 million over two rounds since its launch. Last December, it raised $3 million in a round led by Fearless Fund. At the time, Grieco said part of the funding would go toward building Thirteen Lune's executive roster. Earlier this year, it hired John Frierson as head of corporate strategy. He previously worked for Fred Segal and The Novogratz.
The funding is also intended to go toward building Thirteen Lune's in-house collection of products. Co-founder Patrick Herning told WWD that Thirteen Lune could incubate additional brands or acquire existing brands.