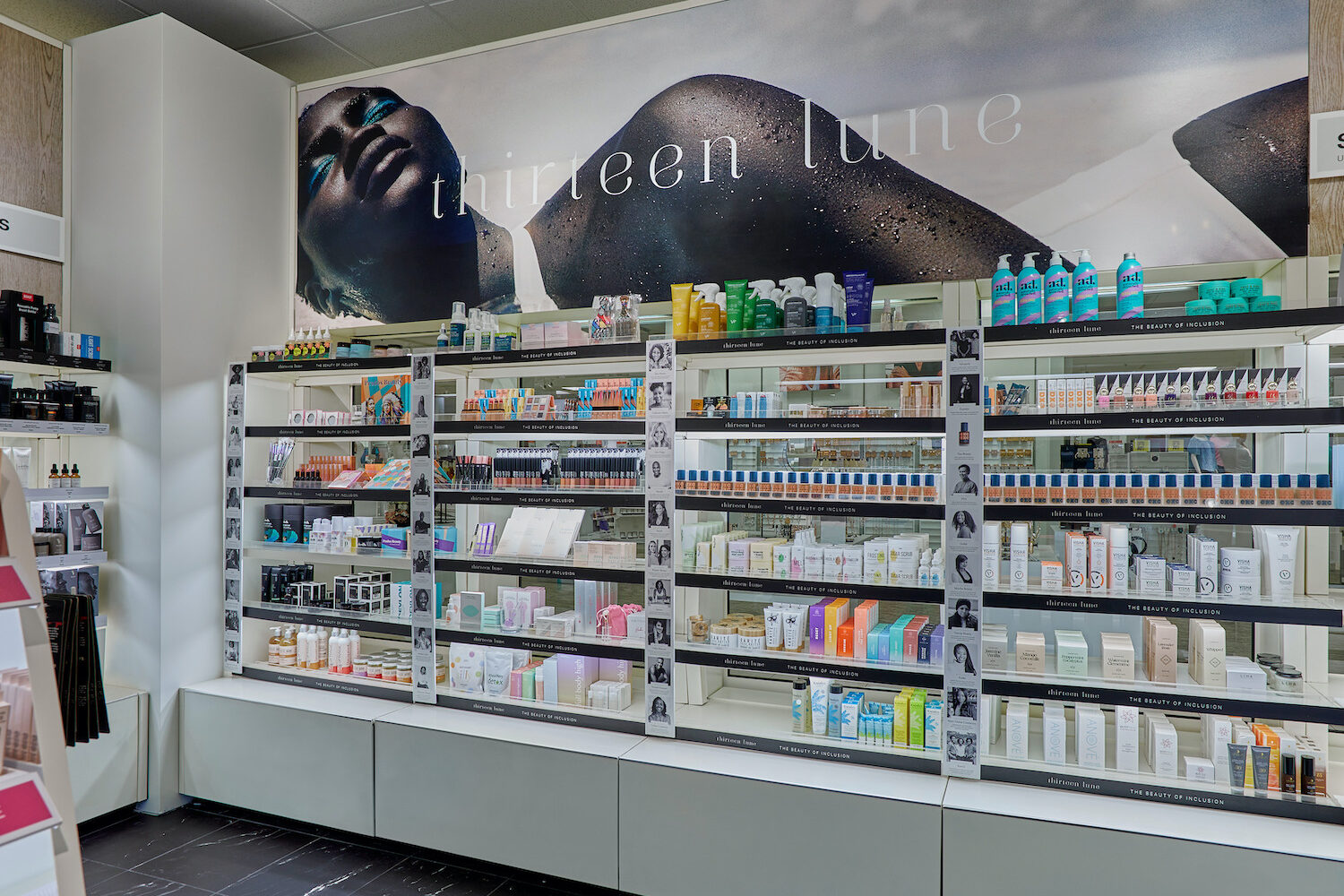 J.C. Penney's New Beauty Concept Is Giving Many Indie Brands Their First Shot At Retail
More than 170 beauty brands across the mass, prestige and masstige sectors will debut at 10 J.C. Penney in-store beauty shops and online on Tuesday in a rollout that will mark one of the more intriguing experiments in beauty retail.
Although the department store retailer's relationship with e-tailer Thirteen Lune as part of its beauty reconstruction seemingly follows in the footsteps of Target and Kohl's, which are heightening their beauty profiles via cross-retail partnerships with Ulta Beauty and Sephora, respectively, its beauty concept is exceptional for the number of indie brands it's corralled. Many of the indie brands in J.C. Penney's overhauled beauty selection have never been sold at a marquee retailer before.
The lineup is noticeably more diverse than competitors' lineups. "We felt it was key to partner with like-minded brands and founders to help meet the wants and needs of our diverse customer base while championing diversity in beauty, " says Michelle Wlazlo, EVP and chief merchandising officer at J.C. Penney. "It was important for us to not only provide discovery experiences for our customers, but to also give a platform for indie- and BIPOC-founded brands."
J.C. Penney teamed up with Thirteen Lune and Landing International, a sales and marketing platform, to assist with bringing in 50-plus mostly BIPOC-owned brands. The retailer's product array spans haircare, skincare, makeup, styling tools, fragrance, nail care, bath and body. Nearly half of the assortment falls into the masstige category. According to a statement from J.C. Penney, the masstige category is "fueling the most innovation, growth, and experimentation."
To identify brands for J.C. Penney, Sarah Chung, CEO and founder of Landing International, examined ingredients, product types and trends to ensure the retailer provides a complete beauty picture and satisfies a varied beauty audience. "For example, we knew we needed an acne pimple patch, we needed a vitamin C line, we needed an SPF line, etc.," she says. "We also looked for brands with strong brand identities that would stand out on a shelf and with comprehensive assortments."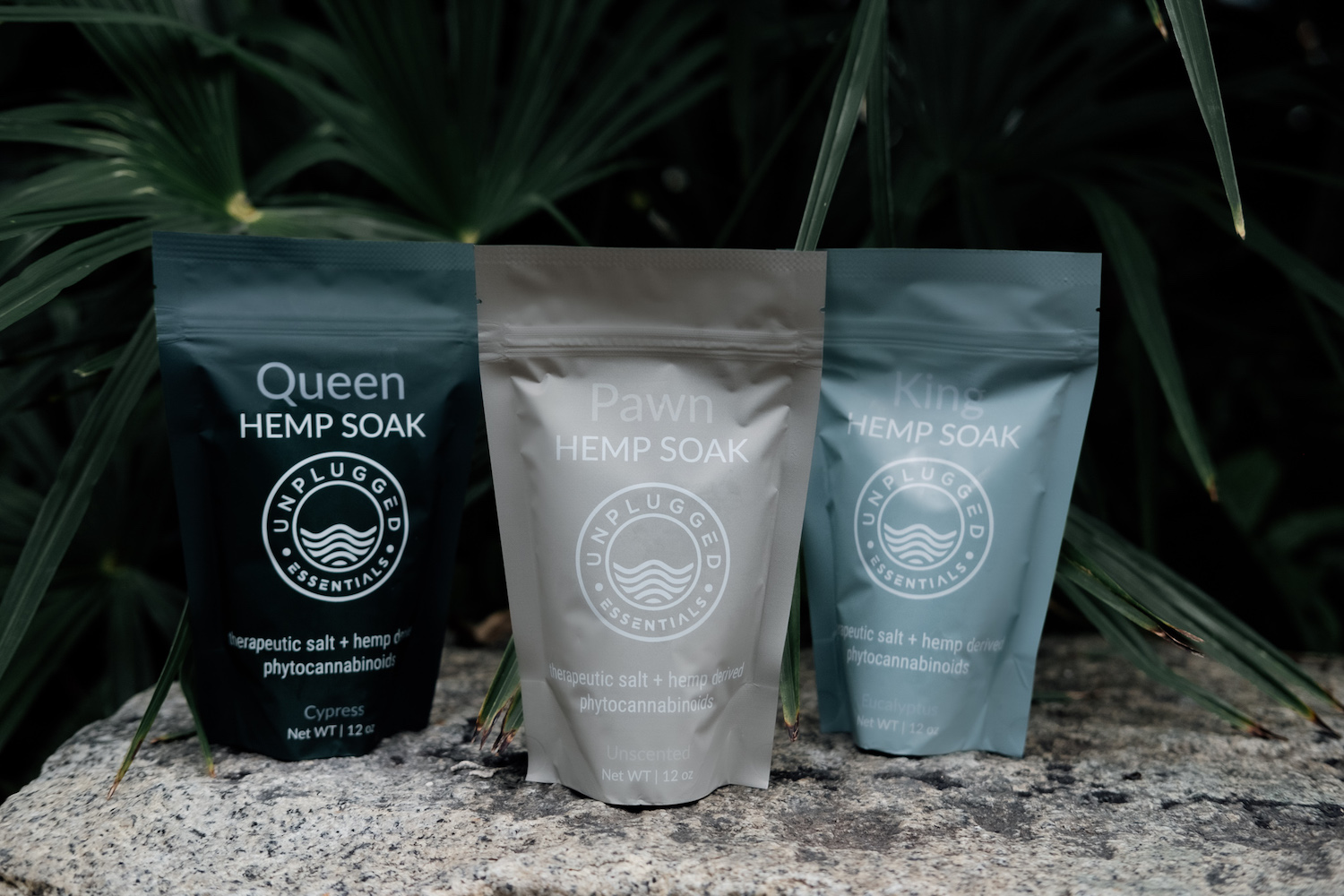 Kevin Rose Jr. says his brand, Unplugged Essentials, certainly stands out. Launched in 2018, it sells hemp-infused bath soaks named after chess pieces. Rose says, "Being a Black male-owned business in the self-care spaces is kind of a unique proposition." Unplugged Essentials has had its products at float centers, yoga facilities and mom-and-pop shops in the past, but J.C. Penney is its first major retailer.
Rose has been discerning about wholesale accounts and acknowledges he was skeptical when J.C. Penney approached him initially, but the retailer ultimately won him over. "Being a self-funded startup, I wanted to grow as organically as possible as well as make sure we can facilitate any orders as things progressed rather than biting off more than we can chew," he explains. "Since the beginning of this year, we really started to ramp up our manufacturing, and we're at a position where we can facilitate bigger orders and have a bigger footprint."
Like Unplugged Essentials, J.C. Penney is Bossy Cosmetics' first major brick-and-mortar retail partner. Attracted by its inclusive mission, the brand has been sold by Thirteen Lune since the e-tailer's launch last year. Elsewhere, Bossy Cosmetics is on QVC and Amazon, and in a handful of indie beauty retailers. "The team is very excited to take our brand messaging and products into the IRL realm and to do so with a beautiful stable of Black and brown-led brands is a true honor," says Bossy Cosmetics founder Aishetu "Aisha" Fatima Dozie. Bossy Cosmetics' bestselling Power Woman Essentials collection will be at J.C. Penney.
"It was important for us to not only provide discovery experiences for our customers, but to also give a platform for indie- and BIPOC-founded brands."
J.C. Penney's beauty concept is highly anticipated. On the heels of its partnership with Sephora, a rocky affiliation officially ending in 2022, the chain's new beauty chapter is unprecedented for both brands and consumers. As founder of the luxury makeup brand Valdé founder and former Sephora chief merchant Margarita Arriagada notes, "It offers a point of view and feels distinctive."
A distinctive point of view doesn't automatically translate to sales, of course. Chung believes training J.C. Penney's sales staff properly will be a critical factor for the concept's success. Landing International has developed a dedicated training website for J.C. Penney's sales staff to view videos and tips on how to supply information to and demo products for customers.
Anové founder Evonna Kuehner has incorporated gratis into her J.C. Penney strategy. "The best way to have allies for your brand is to have the sales associate be able to use the products so they can personally vouch for them," she says. "There's a much higher chance that they'll advocate for the brand to the customer." Chung emphasizes, "For brands entering retail for the first time, I would say, 'Don't wait and see what will happen.' If you wait until sales seem slow before you invest in training and marketing, it is already too late."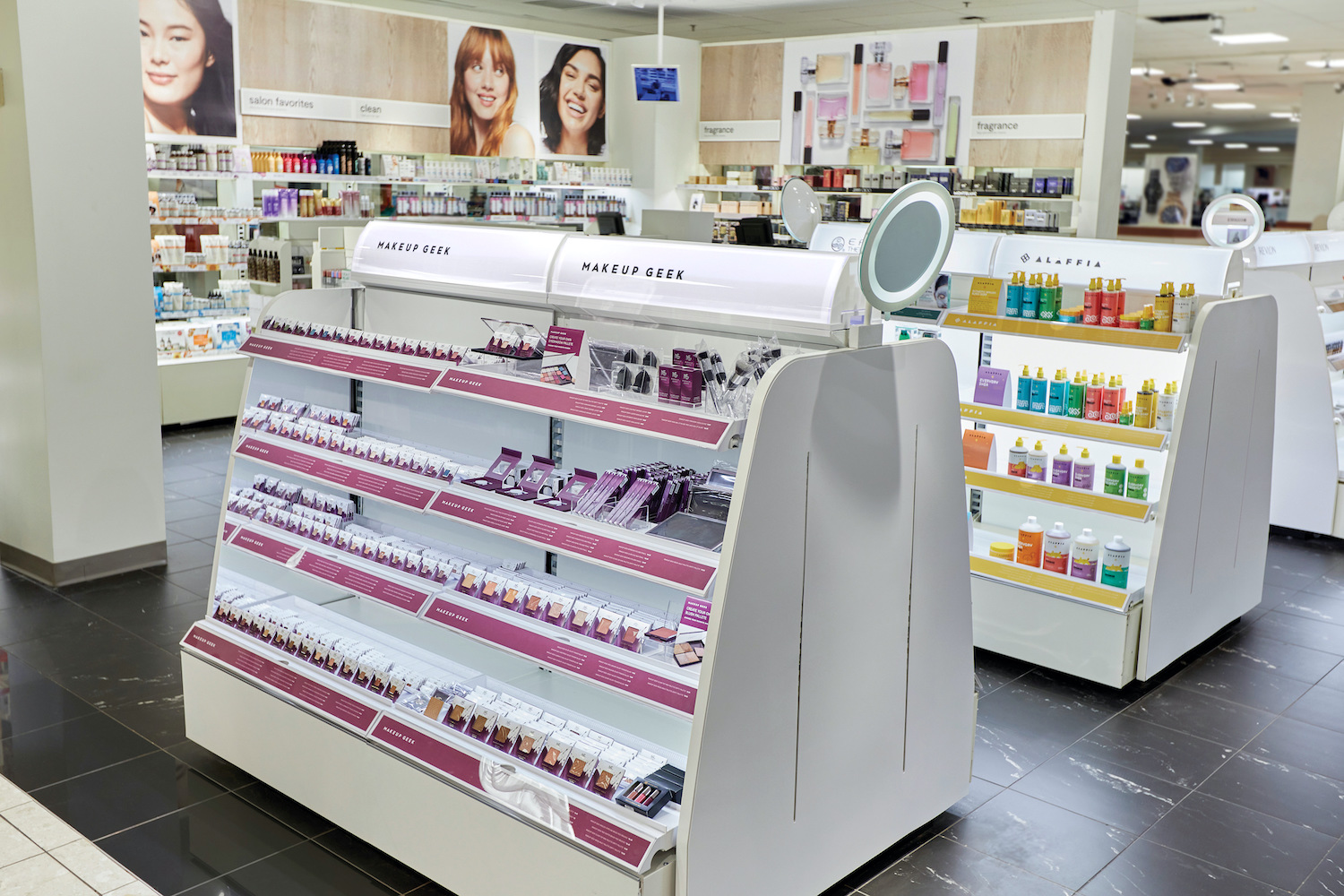 Arriagada recognizes that indie, bootstrapped brands often lack the money necessary to train sales associates in the traditional way. Alternatively, she suggests turning to social media. She suggests, "Promote the partnership with J.C. Penney and engage with the consumer as much as possible." Chung is promoting the brands in Landed International's stable with public relations and influencer campaigns to boost consumer awareness of them.
Nyakio Grieco, co-founder of Thirteen Lune, tells Beauty Independent, "We give any brand we launch at Thirteen Lune 360-degree marketing support at launch. We are applying the same marketing principles in partnership with JCP to set brands up for success at shelf." Dozie and Rose are using avenues they've tapped at their brands—from SMS and newsletters to PR reps and podcasts—to spread the word. Rose says he expects to do a "deeper dive" regarding marketing once he gets an idea of in-store performance after the holidays.
J.C. Penney's in-store beauty shops will occupy roughly 2,000 square feet, and be outfitted in mostly white and natural wood tones. The shops will be visible from around the retailer's stores. Judging from images of Thirteen Lune's setups at J.C. Penney, images and mini bios of brand founders will be displayed.
"It offers a point of view and feels distinctive."
The biographical touches are nice, but Chung doubles down on the necessity of individual brands ramping up their marketing. "Not only are most of the brands unfamiliar to customers, but the concept itself is new, so the need to promote and educate is even greater," she stresses. "Brands must stand out and communicate value and story clearly to customers." Grieco points out that brands should be hyper-focused on supply chain capabilities at the moment. She says, "Looking at inventory supplies as far out as possible to ensure on-time deliveries is paramount to ensuring success."
The Renatural founder Aasiyah Abdulsalam is "delusionally optimistic" going into the J.C. Penney partnership. The Renatural's Wig Fix will be at the retailer. The accessibility J.C. Penney provides is a huge deal for Abdulsalam. The Renatural is headquartered in the United Kingdom, but 80% of its sales are from the United States.
Wlazlo told the publication Women's Wear Daily last month that J.C. Penney has tripled its beauty space footprint dedicated to haircare, with a third devoted to textured hair. Abdulsalam mentions that 150 million people wear wigs at least three times a month, and sales in the category are growing 14% yearly. She says, "It's kind of the ugly sister of beauty that no one talks about, so we want to get on the radar of more people so that they can feel more comfortable wearing them."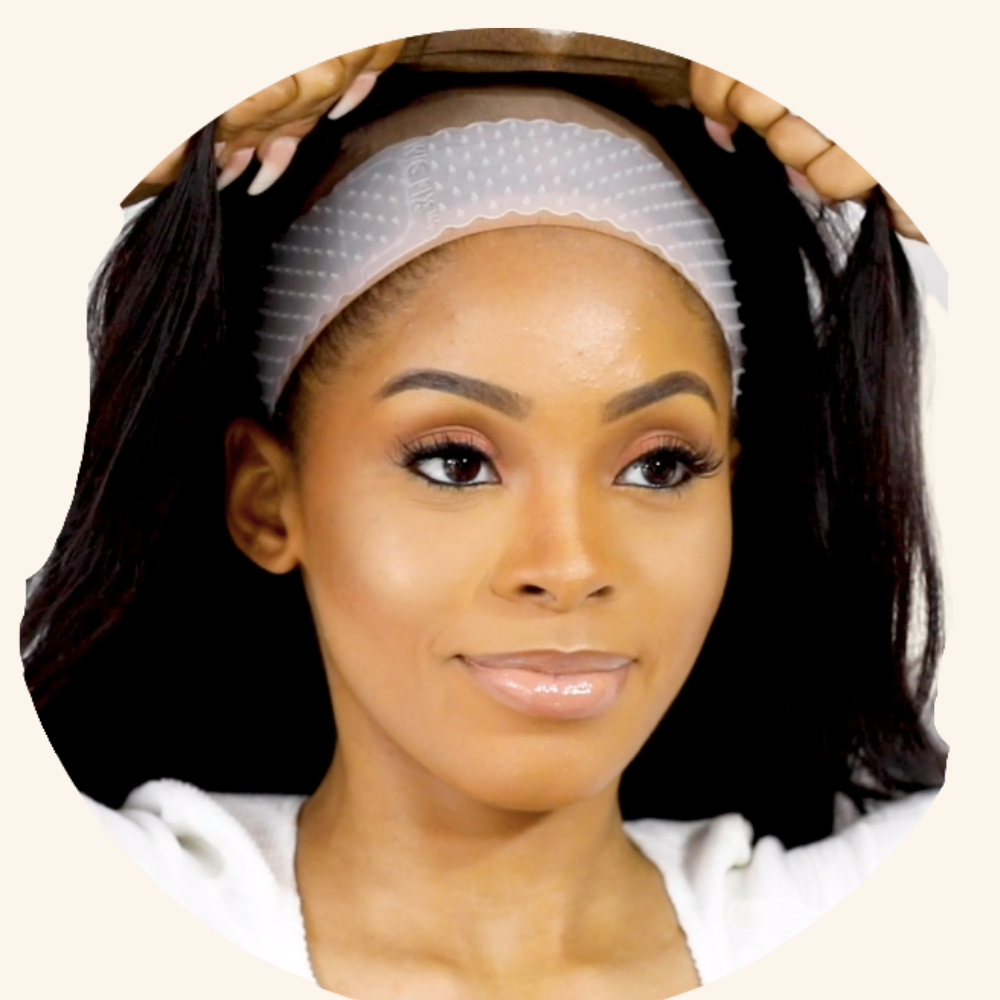 Kitiya King's brand Mischo Beauty started its wholesale journey later than most. The brand kicked off in 2013 and, at the time, she says retail opportunities weren't as far and wide as she'd hoped. Mischo Beauty's nail polishes are currently available on Macy's' website, but J.C. Penney represents its premiere at a major brick-and-mortar chain. "When you start a brand, you always dream of seeing your product on a beauty shelf," she says. "That's what makes this partnership so much sweeter."
J.C. Penney's beauty revamp is coming to fruition as in-person shopping is rebounding as the pandemic eases. Kuehner says, "We think about how widely used e-commerce is, but, in some cases, there is still that barrier to entry. There's still a subset of people that feel most comfortable buying beauty products in a physical location where they can try them out and touch, feel, smell what they're going to be using before they purchase."
A lot of the beauty brands selling at J.C. Penney are banking on the department store's existing customers. Arriagada describes them as skewing young, but says there is a fair amount of customers within an older demographic. Baby boomer consumers, she says, "now appreciate indie brands, but need to have the stability of legacy trusted brands within the assortments they shop."
"Brands must stand out and communicate value and story clearly to customers."
Dozie says there's an advantage to reaching customers at stores despite the increased penetration of e-commerce sales in the beauty industry. "Customer acquisition costs continue to surge and the path to meeting new customers remains challenging," she says. "My hope is that hundreds of thousands of women, maybe even millions, around this country will become aware of Bossy Cosmetics as a result of its retail partnership with J.C. Penney."
While the fate of the partnership is up in the air, brands and companies working with them argue the potential for J.C. Penney to thrive with its new concept is there. Chung says, "At a time when other retailers are opting to reduce their indie brand launches, this is an effort that we all need to support if we want retail channels to be available for indie brands."
Wlazlo referred to the 10 store openings occurring Tuesday as a "pilot." "We will learn if a brand (presentation) could be bigger or smaller, and learn if brands sell differently in certain markets," she told WWD. "We will learn from the customer reaction. It's really about getting all the learnings we can this year." J.C. Penney's beauty format is expected to stretch across its 600 stores by 2023, and Wlazlo shares the 170 brands is just the beginning.
Today, Kuehner is focused on her brand revving up sales at the 10 locations featuring the updated J.C. Penney's beauty concept. The concept is being unveiled at a location in her hometown Greenville, N.C. "I'm mobilizing my entire family and network from my childhood," she says. "I shopped at J.C. Penney growing up, so this is a really cool full-circle moment for me."