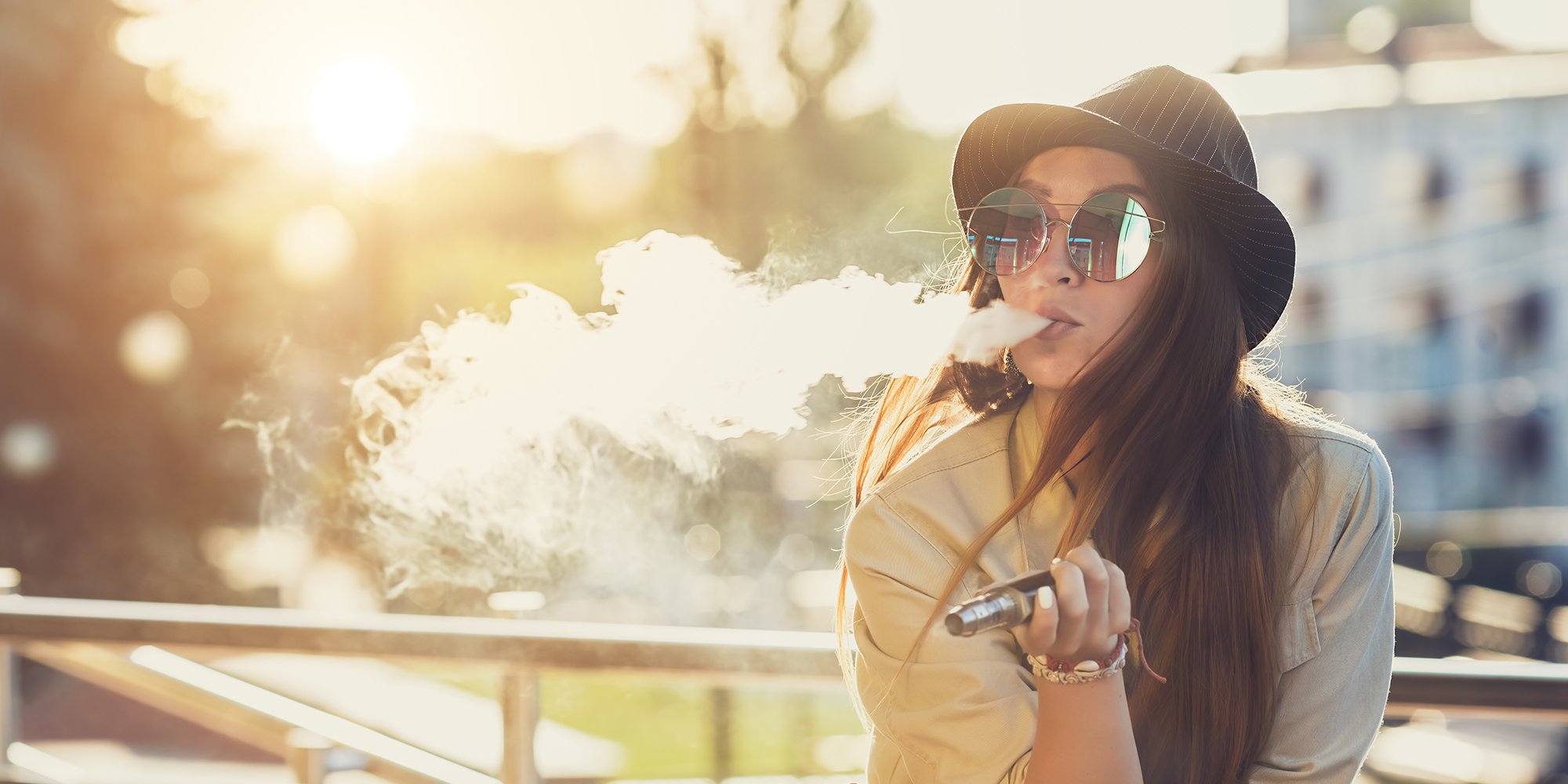 How The Vaping Crisis Affects The CBD Beauty And Wellness Segment
Exuberant CBD revenue forecasts are based on an assumption that cannabis usage will continue to shed its reputation as a vice to increasingly move into the mainstream. It's a vulnerable assumption that can be undermined by destabilizing cultural shifts, societal concerns, changing consumer preferences and health issues.
The public health crisis gripping the e-cigarette industry has brought into stark relief how susceptible cannabis consumer packaged goods are to problems uncommon in the traditional CPG sector. At least 39 people have died from vaping-related causes, and vape pens have led to more than 2,000 cases of lung problems. Nearly 85% of the lung problems involve vape products containing THC, and the Centers for Disease Control and Prevention is pointing to vitamin E acetate, an additive that dilutes THC, as the possible culprit.
While CBD or cannabidiol, a non-psychoactive constituent of cannabis, hasn't been implicated in the e-cigarette emergency, the potential impacts of the emergency on the CBD market are enormous. Vitamin E acetate is believed to be widespread in CBD vape pens, and intense scrutiny of additives in cannabis products, CBD or otherwise, is likely to emerge in the wake of the vaping calamity. No matter the product format, the catastrophe could undercut confidence in cannabis products or, in a less troublesome outcome for CBD product purveyors, could lead CBD consumers to explore alternatives to vape pens for their CBD usage.
CBD companies and retailers are taking the matter extremely seriously. When contacted by Beauty Independent, they report they've been following the public health crisis, and discussing strategies for addressing it to provide assurance to their consumers that they're selling safe products. In the nascent CBD beauty and wellness category in which understanding remains low, there's anxiety that the vaping crisis could become a major sales setback, but, for the most part, companies are choosing to view it as an opportunity to educate consumers, and call for industry-wide openness around ingredients and manufacturing.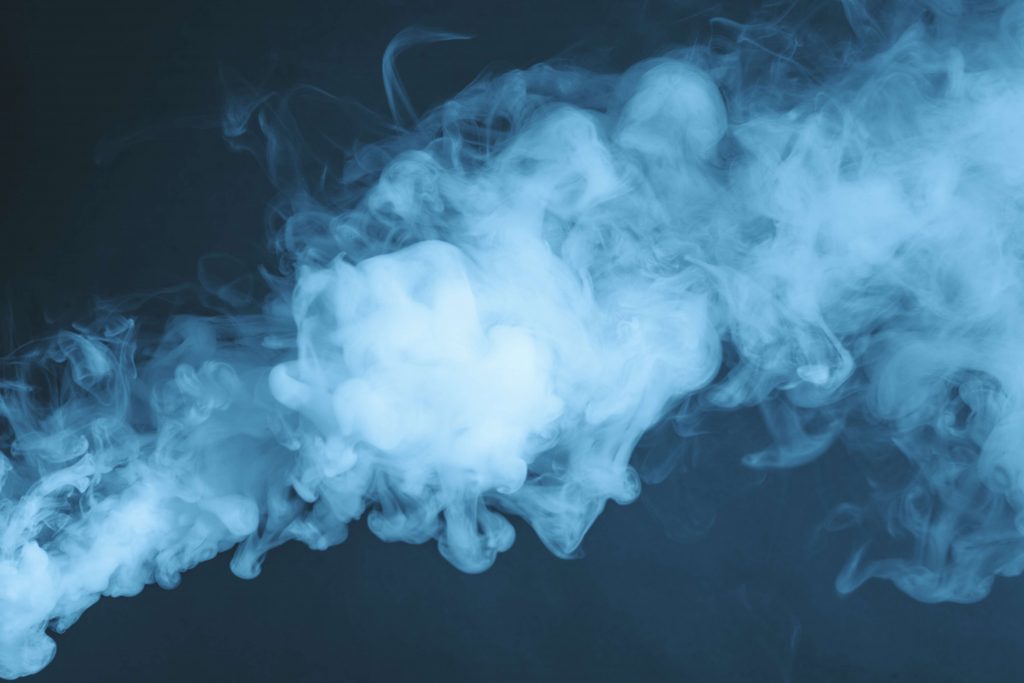 Although it's difficult to quantify the sales dip for CBD products as a result of the vaping illnesses, evidence suggests sales have been hurt. Vape pen sales have been it hard. A report from Canaccord Genuity found they tanked 23% from August to September in Oregon, Nevada and Colorado. Overall, vape pen sales climbed, but year-over-year growth slowed. At CBD brands and retailers, anecdotes are piling up about consumers retreating from cannabis product purchases.
Erin Simon, co-founder of forthcoming beauty and sexual health CBD brand Simon Wolff, hasn't stopped using her CBD vape pen, which she picked up from MedMen and trusts, but she's hearing stories from people who have. She relays that an employee and University of Southern California student estimates vaping among her fellow students has plunged 60% to 70%. Of course, that's not a rigorous statistic, but it illustrates the extent of the consumer reaction to the vaping crisis.
"It's primarily focused on the Juul. In the heyday of vaping, everybody was vaping everywhere, but she said, after the first seven deaths, 'I'm not going to do this anymore,' and she never sees it anymore. If she does, it's from a hardcore THC devotee who's going to vape no matter what," says Simon. "I went to several of my favorite dispensaries, and they're going to underplay it for me, but they all admitted to a 20% decrease in sales of all vape products."
As consumers pull back and vaping-associated health problems persist, investors are reevaluating whether they should be putting money behind cannabis product companies. "Unregulated substances that don't have transparent supply chains in place with good manufacturing processes and reliable quality testing in place are tough for investors to get behind," says Elizabeth Edwards, general partner at H Venture Partners, an early-stage venture capital and private equity fund specializing in consume brands. "We need to have confidence that the products we are investing in are safe. That requires entrepreneurs to have a lot of proof and control around the safety of their supply chains."
"There will be a push for all CBD brands in both beauty and wellness to be more transparent about the ingredients they use, with more detailed labeling required."
Mathew Gerson, founder of Foria, a CBD wellness company that sells a vape pen, is vocal about demanding the CBD segment confront its practices to make consumers—and, therefore, investors—comfortable with its products. "It's a crisis that the whole industry should be sensitive to. It begs the question how do we talk about making the cleanest, safest products as an industry," he says. "The lesson for all the brands making pens is how can we hold ourselves accountable and not take any risks."
Michael Cammarata, CEO of Neptune Wellness Solutions, a cannabis company with limited exposure to vaping, asserts it's not only vitamin E acetate that should be placed under the microscope. "The whole industry needs to be very cognizant that they don't use synthetics in their products, and that should be the takeaway. It shouldn't be that this is vitamin E acetate or one element." Discussing consumers, he says, "They really should be looking at every product that they use on a daily basis and what's in that product."
The CBD segment has been at the forefront in the beauty and wellness industry of disclosing ingredients through certificates of analysis that show levels of THC and CBD, among various compounds. CBD products are mandated to have less than .3% THC. But brands and retailers argue consumers will desire strengthened ingredient disclosure and communication, and greater education.
"I do think consumers want to be more conscious about what they are putting into and onto their bodies, yet most vape products don't list the ingredients or they list only a few of them," says Alyssa Tucker, founder of CBD e-tailer and product company Hydro Kitty. "I think there will be a push for all CBD brands in both beauty and wellness to be more transparent about the ingredients they use, with more detailed labeling required."
President Donald Trump has said he's planning to raise the legal age for vape product purchases from 18 to 21 years old. Many jurisdictions have implemented the older age threshold. Canada and select states have proposed fortifying labeling rules for vape products and prohibiting certain additives, but, aside from flavoring restrictions, those proposals don't seem to be making headway nationally in the United States. In a CBD landscape that's been dealing with a hazy regulatory picture, further policy confusion could keep investors, retailers, banks and additional entities hesitant to enter the segment out of it. Tucker says, "As for regulations, it's hard for me to predict, but any upset in the cannabis market tends to trickle down into the CBD beauty market as well."
Due to the vaping crisis, Simon Wolff is changing its launch tactics to allay consumer concerns. "We are going to lead with education and lead with questions that people might have with a real emphasis on why it is safe," says Simon. "It wouldn't have been that way if this hadn't happened. I would have emphasized the look and the feel as opposed to why people shouldn't be afraid."
Simon conjectures CBD consumers could be hunting for substitutes to vape pens for CBD, a consequence of the disaster that could be beneficial for brands like hers selling substitutes such as tinctures and topical creams. "There's a group that's converted to CBD, and they will only want to put it on their skin or ingest it, and that will be good for us," she says. Conversely, she admits, "The flip side is that people who haven't embraced CBD won't want to try it at all. I worry about the fence-sitters more than the people who already use CBD." Where the fence-sitters come down could ultimately determine the fate of the CBD segment.
KEY TAKEAWAYS
The bullishness in the CBD segment is based on a belief that CBD will increasingly go mainstream. However, at its nascent stage, consumer interest in CBD products could be easily undermined by many factors. The vaping crisis has the potential to significantly impact the CBD segment.
At least 39 people have died from vaping-related causes, and vape pens have led to more than 2,000 cases of lung problems. The Centers for Disease Control and Prevention is pointing to vitamin E acetate, an additive that dilutes THC, as the possible culprit. Vitamin E acetate is widely used in CBD vape pens, and it's also used in skincare products.
THC and tobacco vape pen sales have dropped as vaping-relating health concerns have risen. Although it's difficult to determine whether the sales of CBD products have been hurt, anecdotal evidence suggests they have been.
As a result of concerns over CBD vape pens, consumers using them could turn to alternative CBD product formats such as tinctures and topical creams. Consumers who haven't used CBD, however, may steer clear of CBD as the vaping crisis casts a pall over the entire cannabis industry.
CBD brands and retailers are advocating for more ingredient and manufacturing transparency to provide confidence to consumers and investors that their CBD products are safe. They're also increasing their emphasis on education.
With the vaping crisis ongoing, its long-term effects on the CBD segment are yet to be determined. The worry is that, with confusion over CBD products mounting as a result, consumers curious about CBD who aren't cannabis enthusiasts yet could stay away indefinitely.