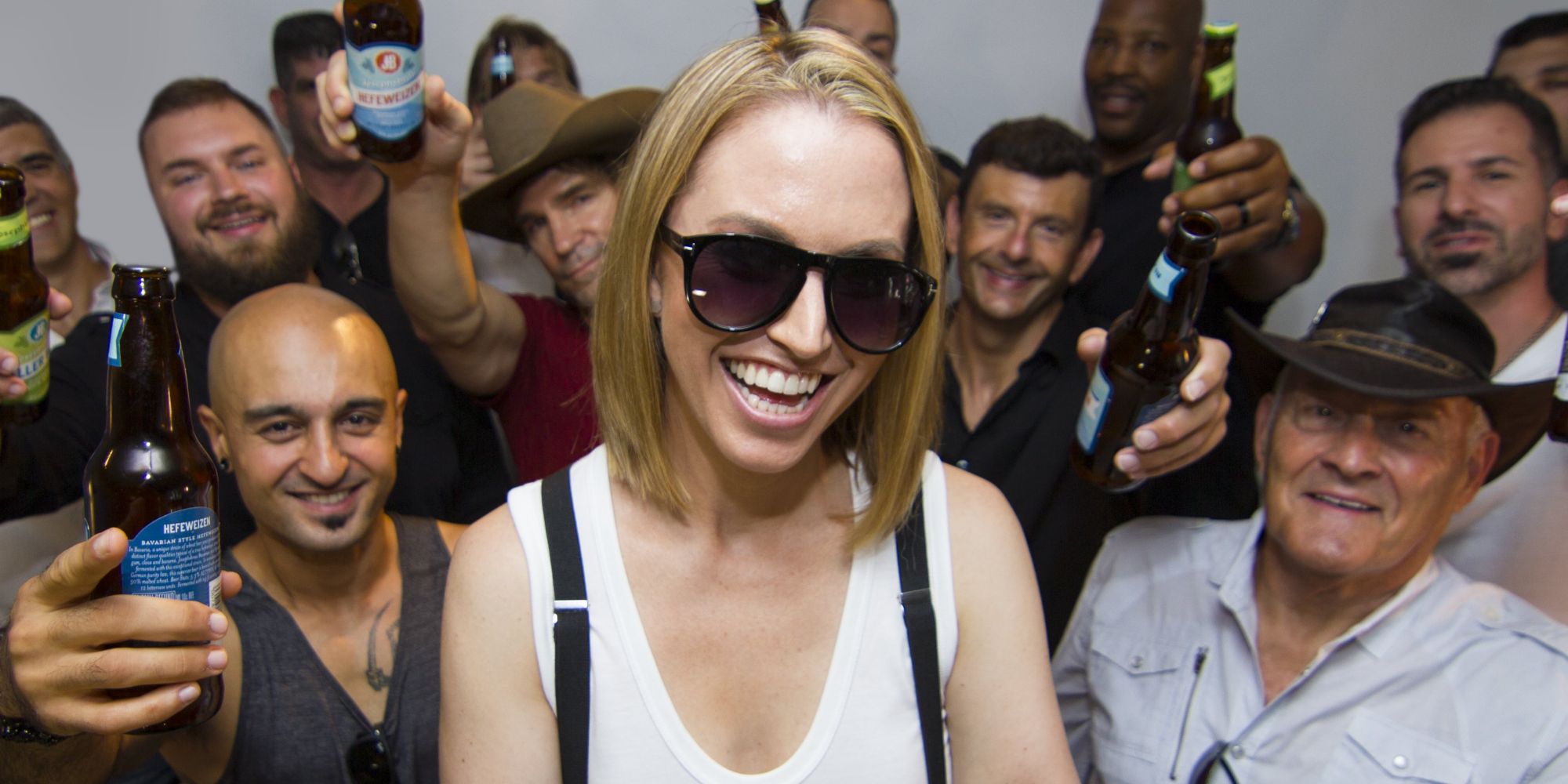 Stacey Grondahl Of We Do Men Is The Skincare Straight Shooter Every Guy Needs
If you look up the word badass in the Beauty Independent dictionary, you'll find Stacey Grondahl is the definition. Long before most personal care brands realized men are serious consumers, she was teaching them the wisdom of proper skincare at her five-year-old Scottsdale spa We Do Men. A guys' gal professing little interest in marriage or children, Grondahl is a straight shooter with no qualms about serving up a harsh dose of reality to clientele. "They call me the boss lady for a reason. I'm very in your face. I tell people the serious truth," she says. "It's about finding out who men are, and letting them be who they are all the time. I like to think I help men become better versions of themselves." Grondahl walked us through her male-improvement endeavors, extensive customer paperwork, retailing, product vetting, future plans and why she's Rachel Zoe of the manhandling segment.
How did We Do Men come about?
I had no desire to own a spa whatsoever. It was an accident, but it turned out to be a pretty good accident. I'm a retired massage therapist. I used to work for hotels and resorts, and I used to work for myself. Unfortunately, I got hurt. I was on disability for two years before I was able to slowly get my body to function. I gave up my massage career and came out here to Arizona. When I was getting microneedling done, somebody sprayed me in the face with Rhonda Allison's Cucumber Spritz, and I said, "What the hell is that? I need to know about it right now." On a whim, I reached out to the company, and they interviewed me. I got the job at Rhonda Allison and RA For Men. Every guy I worked with would listen to everything I told them to do. They said I was giving them the best facial they had ever had with the best products they had ever used. It was shocking to me as someone who was coming off of a disability and trying to get my groove back. It became really intriguing. Barbershops were making appearances, but skincare treatments for men were untapped. I fell into doing them.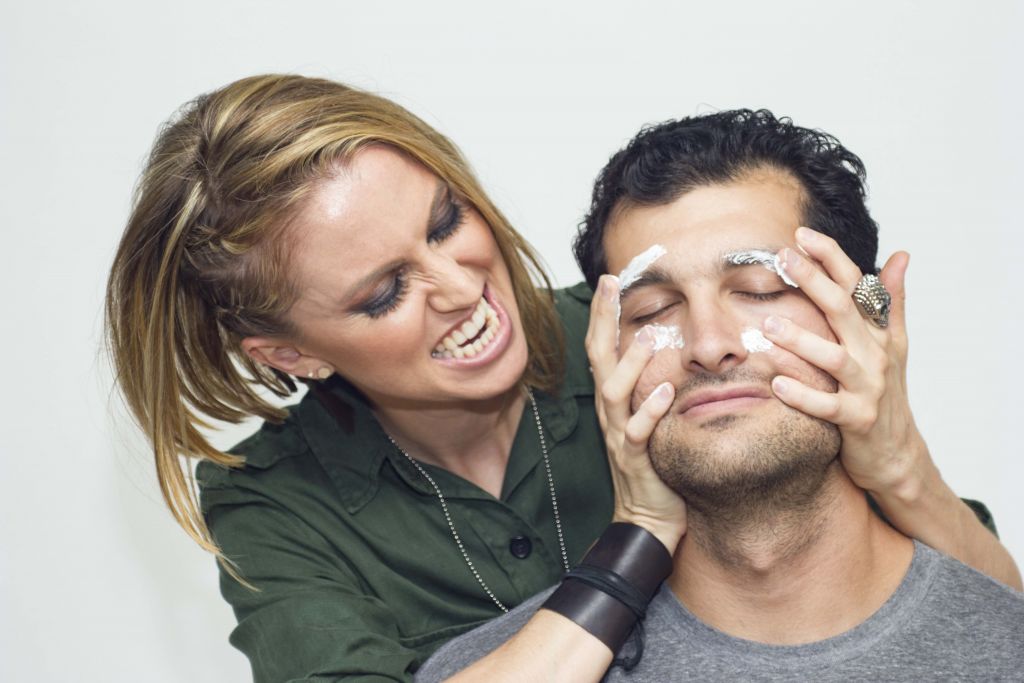 What sort of spa did you want to establish at We Do Men?
We opened in November 2012, and it was originally called Simplicity. The tagline was, "We do men." A year-and-half-later, I made the tagline the name of the business. We had to get people used to what we were doing. Since massage was my career, I thought we should sort of make fun of the massage industry. I'm very no BS. I have a sign on the door that says, "Don't touch your f–king face." I am totally changing the way that spas are done. I'm flipping the bird to all of it. I'm like the Dick's Last Resort of spa. People come in, and I will curse at them or we curse at each other. It's all fun and hilarious.
How did you choose the location for We Do Men?
It kind of chose me. I knew I wanted to work in Old Town. I saw a room for rent in Old Town, and it ended up being the entire floor of a building. I walked in, and it felt like it belonged to me. I took it.
What happens when a guy arrives at We Do Men for the first time?
I'm unorthodox in my approach. I have dentists and doctors come here and say my paperwork is worse than theirs. I ask them about everything they use, and I make them bring in their grooming products, body washes, shampoos and more. I pride myself on education. I help them learn about the ingredients in products, and I literally make them throw products away. Most people are like, "I'm not going to do that," but I make them do it.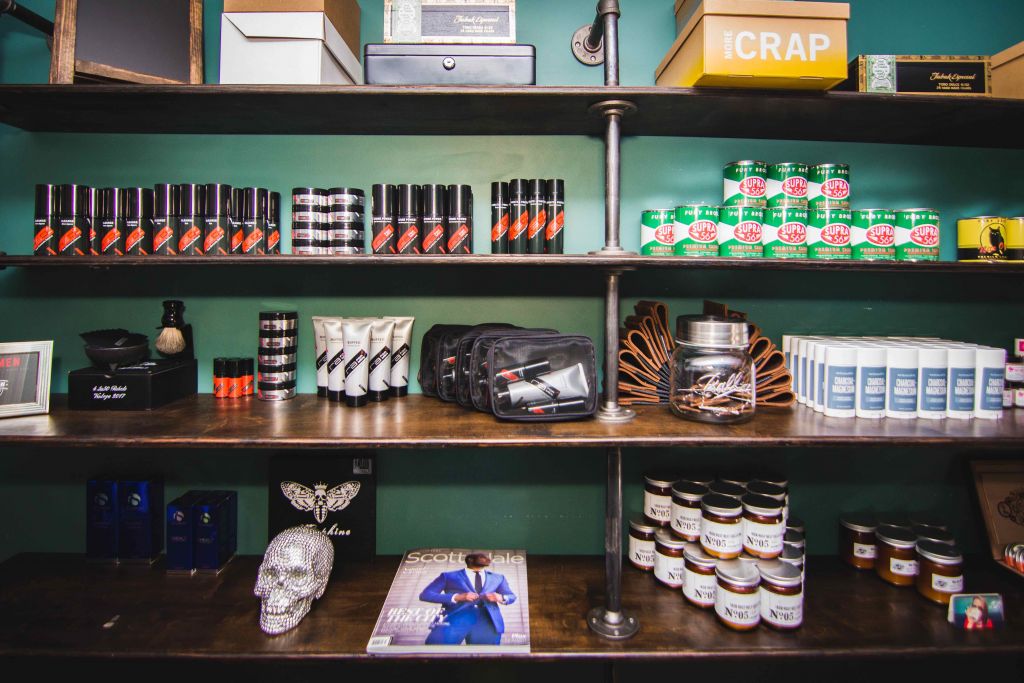 What have you discovered from men showing you the products they use?
Men's favorite things are Tea Tree products from Paul Mitchell, Irish Spring soap and anything Dove For Men just because it says men. Neutrogena face wash is also popular because they love anything with energizing beads in it. Sometimes they'll use Dr. Bronner's. When men buy products, they buy in bulk at Costco. They also hoard hotel soaps. The worst guys use body wash for their face and body. I had one guy who used pumice stone on his face, and his face was so torn up that it was awful. Many guys don't know what they are doing.
How do men find you? And are they looking to solve a particular problem when they come to We Do Men?
They find me on Google, Yelp or through word of mouth. They're not really looking to solve a particular problem. They're seeking me out just to try. To all of the women who say the men in their lives aren't open to it, I tell them to just drop their asses off at my place, and I promise they will have a smile when they walk out the door. I have a 95% conversion rate. There are very few men I haven't been able to convert to this lifestyle. I don't charge them that much because I'm trying to create a whole movement where I'm healing men.
What is it like to have a facial with you?
Sometimes guys will call and ask, "What does the facial entail?" I tell them to just sit back and take it like a man. It's not their profession. They have to trust that I know what I'm doing. I'm the anti-time quota person. The first time they're in here for two-and-a-half hours, and it's $131 bucks. The second time is $101, and they're in here for two hours. I work on them until I'm done. I let their face tell me what it needs. Sometimes I do more cleansing or massage. I've done extractions for 45 minutes straight on some people, while others might only do five minutes of extractions because they have a time quota for the service. I am building a business of integrity.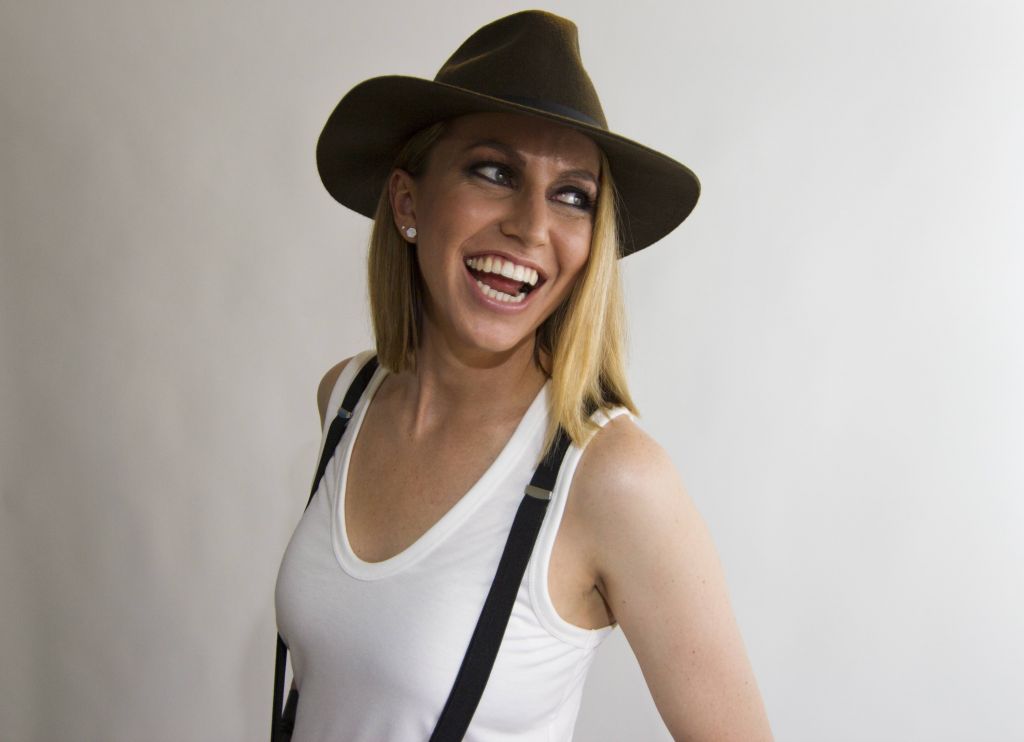 What's the setting you try to create at We Do Men?
My spa is a little loft with green walls and wood floors. It has two patios, one in the front and one in the back. I have a retail area with metal piping and wood. There are two treatment rooms. We use no tools or technology. We are all about human connection and badass massage techniques. I was trained by Omorovicza out of Hungary, and I combine their style with my American style. The guys kick back, rock out to "Cocaine Blues" by Johnny Cash, and we all shoot the sh-t like it's a barbershop.
What brands do you use?
I work with many different companies. I work with Rhonda Allison and Red Method, which used to be RA. I have iS Clinical and Indie Lee. I like to have green brands, everyday brands and pharmaceutical-type skincare brands, and I have everything from candles to body soaps to speakeasy perfumes. I feature little gifts for women, and I call them, "If you f—k up gifts," that they can take home to their ladies. I sell skull lip balm and have companies make them for me.
What's your approach to retailing?
I find products, put them on the shelf for a while, and I like to retire them to the online store to make room for other things. I have a 500-square-foot facility. I don't have room to stock a lot, and guys like to play with stuff. So, I like to keep things fresh and new. They still have access to their favorites online, and We Do Men is a testing ground for the stuff I bring in. At the testing ground, I learn so much about men.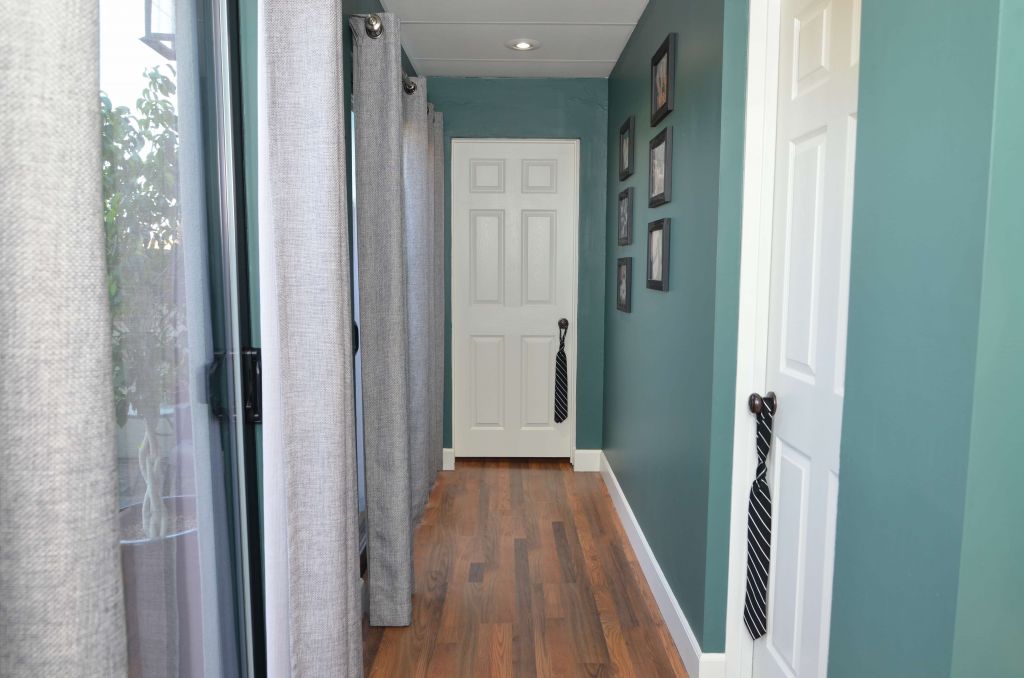 Many spas have trouble retailing products. Does We Do Men?
The reason why other spas don't succeed in retail is they don't have education or are forced to meet a quota. I don't give the people who work for me commissions on products because I don't want them to push product. We tell people about product and, when I tell people about product, they trust what I say. There are too many spas that don't know jack sh-t about what they use. When I talk about a product, I talk about the backstory, what ingredients are in it and where they are sourced from.
How do you evaluate products to bring in?
I have a rigorous testing procedure. Sometimes it takes me a year to test the product to see if I like it. I will use the whole bottle, jar or tube, and see how long it takes to use, how good it is and how it holds up over time. Even candles, I want to know if they actually permeate the environment or just smell good when you're close to them. I also like to give feedback to companies.
How do you prefer brands reach out to you?
They can email me or reach out via text. It's stupid ass simple. Sometimes I tell them to send me only a couple of things, and they send me everything. That's great and all, but I didn't ask for everything. People hound me a lot and, what people don't understand is that I'm a small business, and I don't want to overwhelm myself or the boys. I can't stock every single product, but I do like to be aware of brands so I can give recommendations. When people call me or text me, I tell them I will call you when I'm ready, and they should trust me on that. The maximum number of times they should reach out to me is once.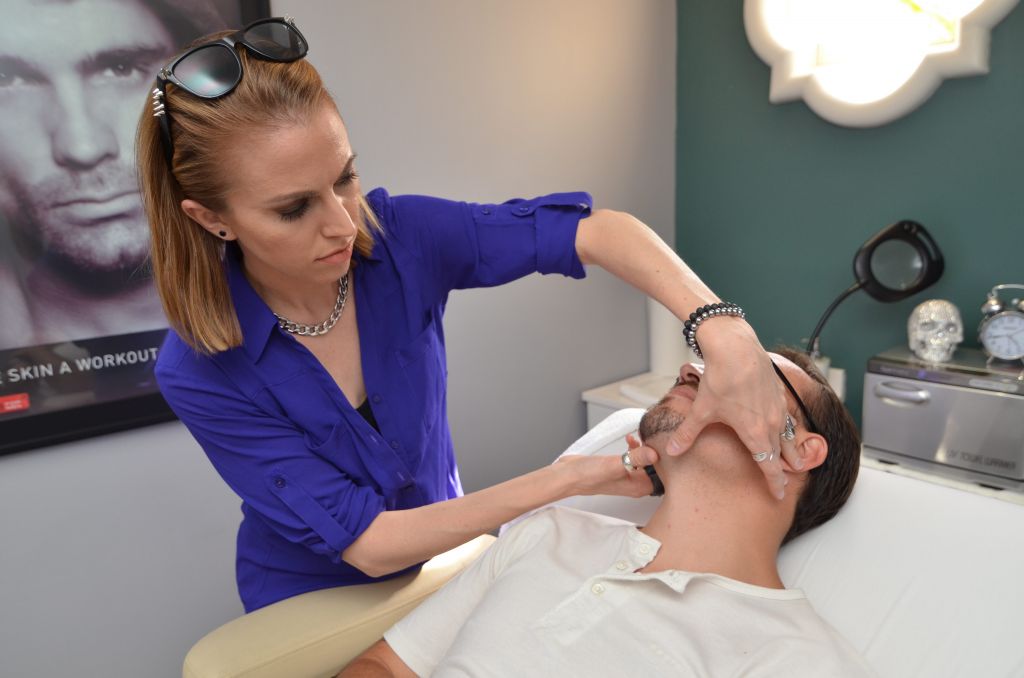 What don't brands get about men?
With grooming products, a book is really judged by its cover. You have to have the wow factor. It has to look really cool, and you have to blow them away with the approach. Men don't know what they want until they're exposed to it. They really don't. Right now, everybody is trying to make beard balm, and it's all the same. It's boring.
Is there a tweak you've made that's helped your business?
I was lenient for a long time because I was creating something that was very different, and I didn't want to lose clients or piss people off. I would not make people pay cancellation fees. Now, if they cancel within 48 hours, they owe me half of the cost of the total treatment. If they cancel within 24 hours, they owe me 100% of the cost of the treatment. I don't take credit card information right away. I will reach out to them three to four days before the appointment and send an invoice, but, if their invoice is not paid within 48 hours of the appointment, then the treatment is cancelled. I am trying to help men, live my life and be able to pay my bills. It's not about being a millionaire, but it's about taking care of people and being treated with respect. Once you put a value on something and take their money, they pay attention.
Tell us about your online store.
I just launched it, and it's still a work in progress. I wanted to create an interactive guide to retail. You're not seeing a product against a white background so you can't tell how big it is. Every single product is in my hand, and that gives you an idea of how big it is. I have a description telling you what's cool about the product. There's a "Boss Lady Says" section with additional information or people can click on a video. I make the videos PG-13 compared to how I am in the spa.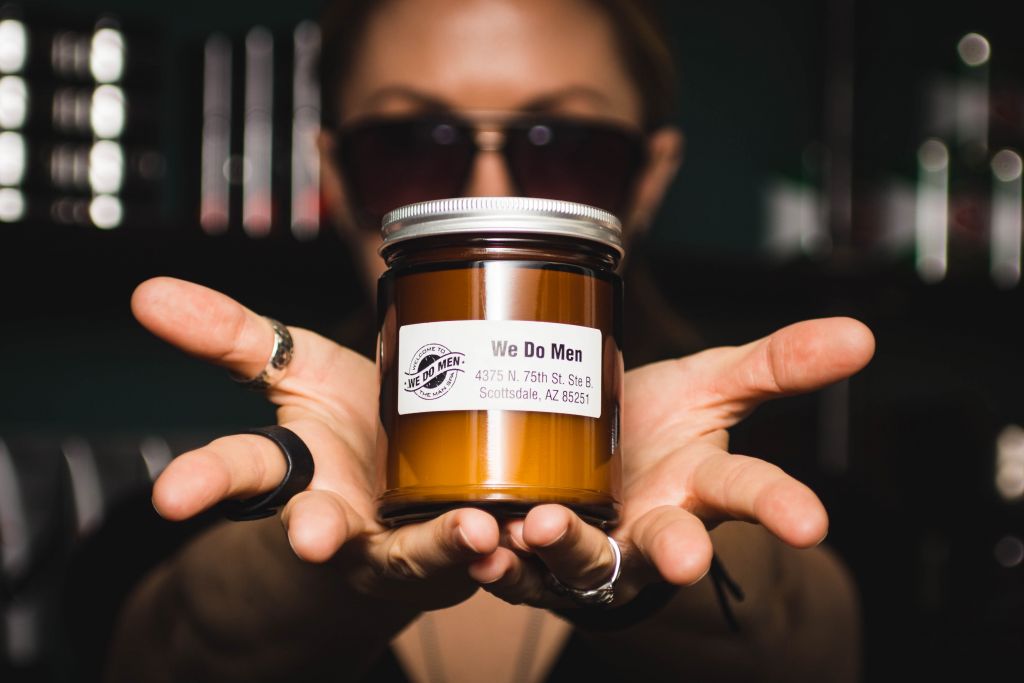 Why do you call the online store The Damn Family?
I thought about doing it as We Do Men, but I have an idea for a female spinoff, and I wanted to create a hub for all my businesses.
What trends are you detecting?
Solid colognes are huge. They're affordable, fit into pockets, and men can carry them at all times. They're junkies that feed on compliments. When they wear solid colognes, they get so many compliments. They can also set their hair with it or wear it on their lips.
Five years from, what will your business be like?
One thing I'm doing a lot right now is charitable work, and I'm also building up my consulting business. I'm hoping to do speaking events helping people with everything men and being a badass in your brand. I call it, "The Art of Manhandling." I want to take "The Art of Manhandling," and make it a thing. I want to be the Rachel Zoe or GaryVee of the man spa business. I want to write coffee table books, and I'm working on creating merch with the taglines I say. I want to create an entire movement of all things men and being unapologetically yourself in all aspects of your life whether they're personal or professional. As long as you're a decent human being, you shouldn't take sh-it.