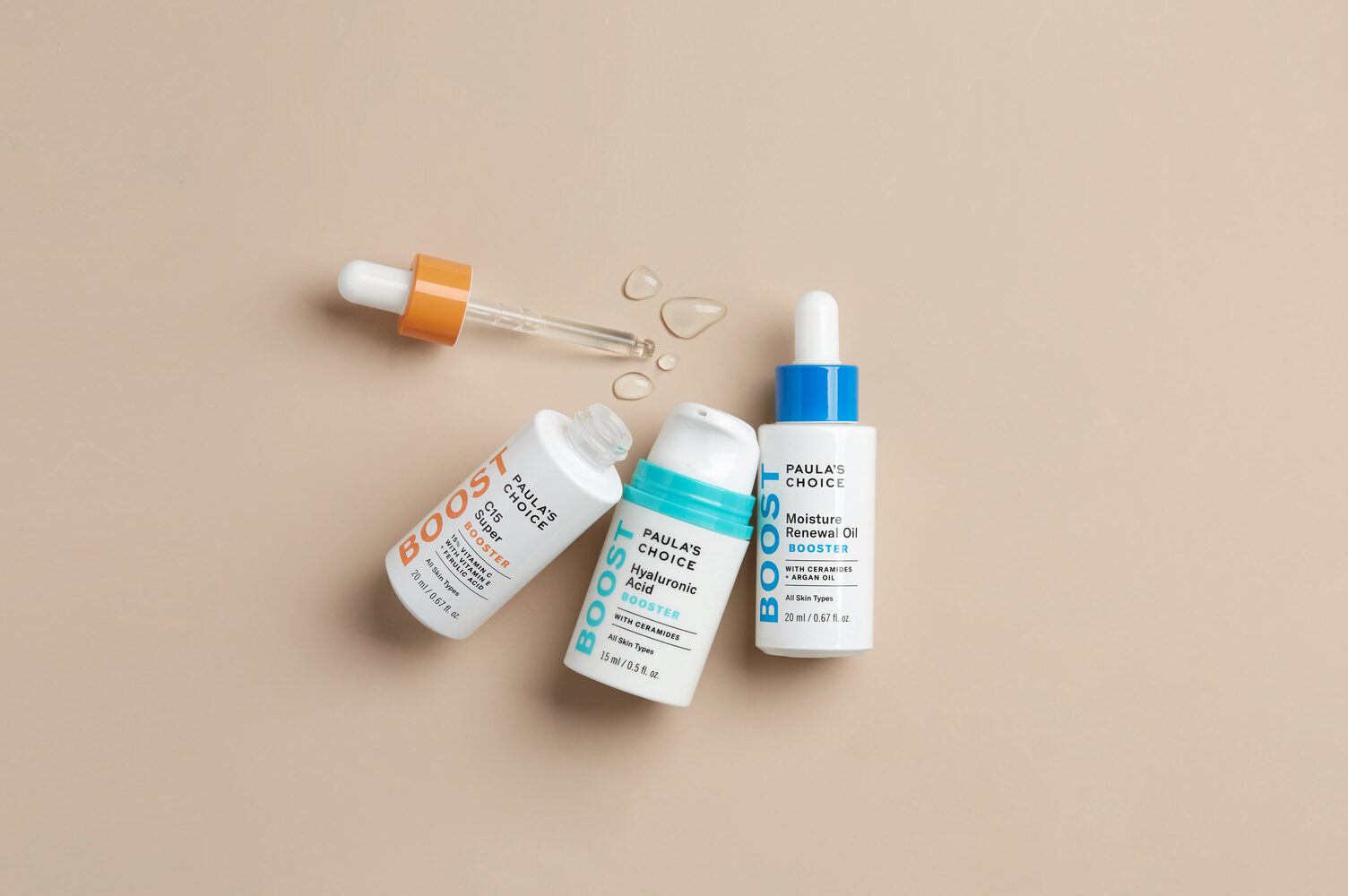 What's Behind Unilever's Choice Of Paula's Choice?
Unilever has chosen to add Paula's Choice to a stacked prestige skincare roster that includes Dermalogica, Murad, Tatcha, Ren and Kate Somerville.
With a price tag of $2 billion, according to industry sources cited by Women's Wear Daily, the acquisition expected to close in the third quarter of this year strengthens the conglomerate's direct-to-consumer business and gives it a brand that's picked up buzz more than a quarter century after it was founded by Paula Begoun, who's known as "The Cosmetics Cop" and perhaps the original skintellectual. But the deal carries the risks of tilting Unilever's portfolio too heavily in the science-driven skincare direction and banking on the persistence of a social media-abetted appetite for ingredient-centered skincare products that could be passing.
In a statement, Sunny Jain, president of beauty and personal care at Unilever, said, "Developing Unilever's portfolio in the high growth premium skin care segment is one of our strategic priorities and I'm excited that Paula's Choice is joining us on this journey."
Vasiliki Petrou, EVP at Unilever and CEO of Unilever Prestige, the division that will house Paula's Choice, said, "We are thrilled that Paula's Choice will join our Unilever Prestige family. Paula's Choice is a true pioneer in the digital space for beauty and has created a mission-based brand rooted in truth and transparency. We can't wait to introduce the brand and its iconic products to an even bigger audience."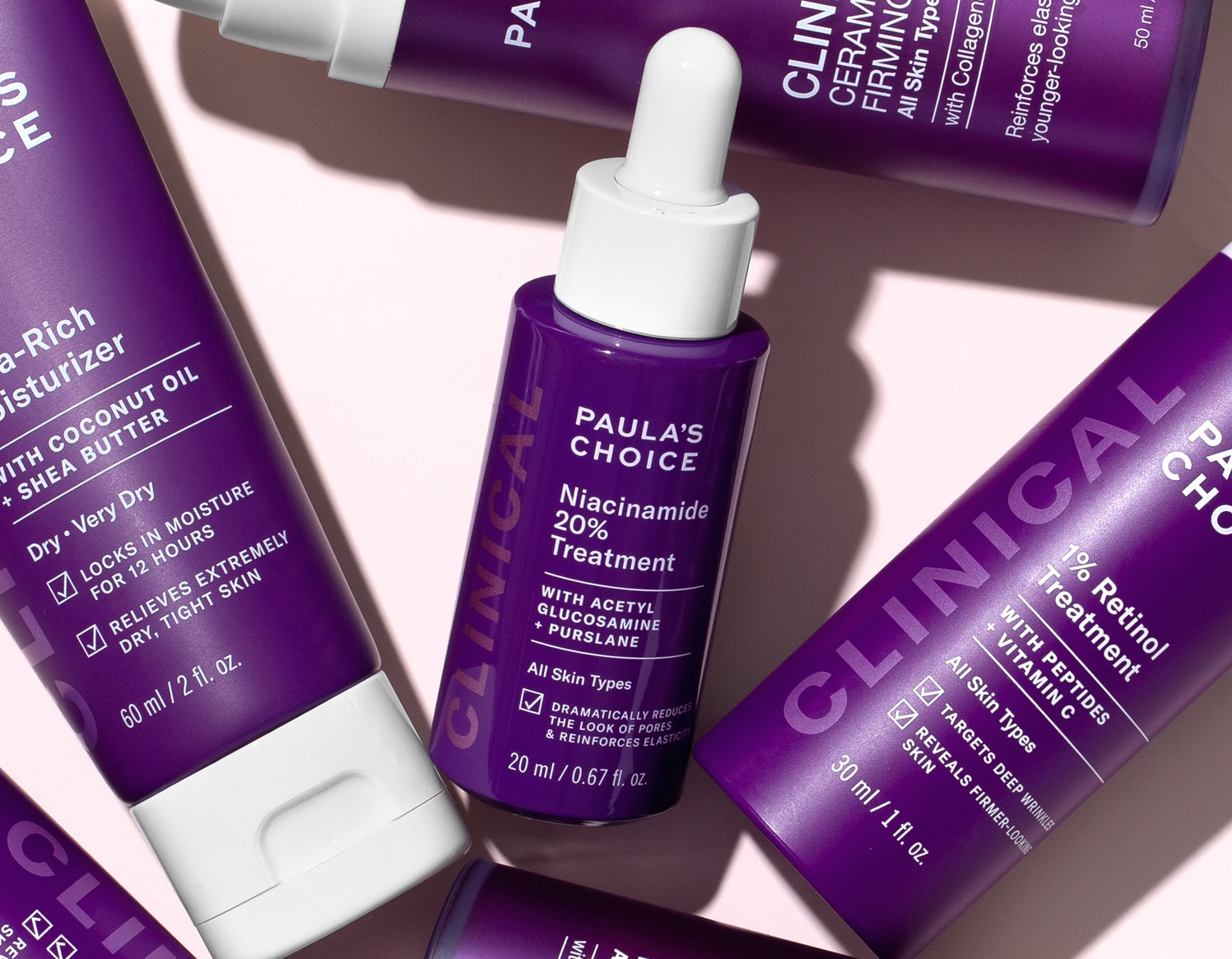 The market response to the deal was positive, but not overwhelming for a brand that will be tiny in the universe of a company that generated around $71 billion in 2020 revenues. On the London Stock Exchange, Unilever shares were basically flat Monday to close at 42.95 pounds or $60.50. Jharonne Martis, director of consumer research at financial data company Refinitiv, describes the initial analyst reaction as seemingly "upbeat." She says the deal "is likely to benefit from the pent-up demand for beauty products as most of the world continues to reopen and consumers return to work."
Under the stewardship of TA Associates, the private equity firm that acquired Paula's Choice in 2016 along with Bertram Capital, another private equity firm and an investor in the brand dating back to 2012, it went from generating $70 million in sales to being on track to surpass $300 million in sales this year, per estimates in WWD, and became among the largest DTC beauty players on the planet. Data from the market research firm Kline & Co. shows its facial skincare sales rose 20% last year when sales in the facial skincare segment as a whole slipped 2.5%.
Dana Kreutzer, project lead for consumer products at Kline, singles out Paula's Choice's e-commerce muscle, advanced skincare positioning and relatively affordable prices as major factors in its success. Individually, the brand's products are mostly priced in the $20 to $40 range. "They really have something for everyone," says Kreutzer. "They are catering to a variety of skincare concerns and preferences, and they have a good focus on kits, which are nice entry points into the brand and make it easy for consumers to establish regimens."
"Paula's Choice is a true pioneer in the digital space for beauty and has created a mission-based brand rooted in truth and transparency."
Grounded in formula rigor, Unilever has room to expand Paula's Choice's assortment. "There is so much that can be done in science-based haircare," suggests Leela Petrakis, a private equity and strategic growth advisor with Rhode Strategy. In contrast, Unilever can get further behind Paula's Choice's star products—2% BHA Liquid Exfoliant is a huge viral hit, but C15 Super Booster, Clinical Niacinamide 20% Treatment, Clinical 1% Retinol Treatment and Clear Pore Normalizing Acne Cleanser are bestsellers as well—and eliminate underperforming items. That's the recommendation of a commenter in the Reddit community SkincareAddiction going by joshuaafterdark who says, "Hopefully they'll consolidate/streamline the product line because it's genuinely out of hand."
There's also plenty of room to expand Paula's Choice's distribution. In February, it launched online at Sephora with 27 products prior to rolling out chain-wide in the United States to the beauty specialty retailer's some 455 stores with six hero products in April. The launch catapulted the brand into the stratosphere of top-performing skincare brand premieres at Sephora. Preceding its Sephora launch, Paula's Choice built a retail presence at Nordstrom and Selfridges, but DTC revenues accounted for the overwhelming majority of its business. Although DTC-born Dollar Shave Club is in mass distribution rather than Paula's Choice's prestige distribution, Unilever's experience spreading it from screens to stores demonstrates its capacity to broaden a DTC brand.
Paula's Choice will undoubtedly elevate its international profile with Unilever's assistance. Upon its Sephora debut, Paula's Choice CMO Erika Kussmann told WWD that the brand already has substantial exposure internationally, and that 50% of its sales come from international markets, notably Europe and Asia. She mentioned the brand owns its Korean and European operations. The U.S. is Unilever's heftiest market followed by India, China, Brazil and Indonesia, but its slate of prestige skincare brands could help its penetration in China, a country where skincare has historically been dominant.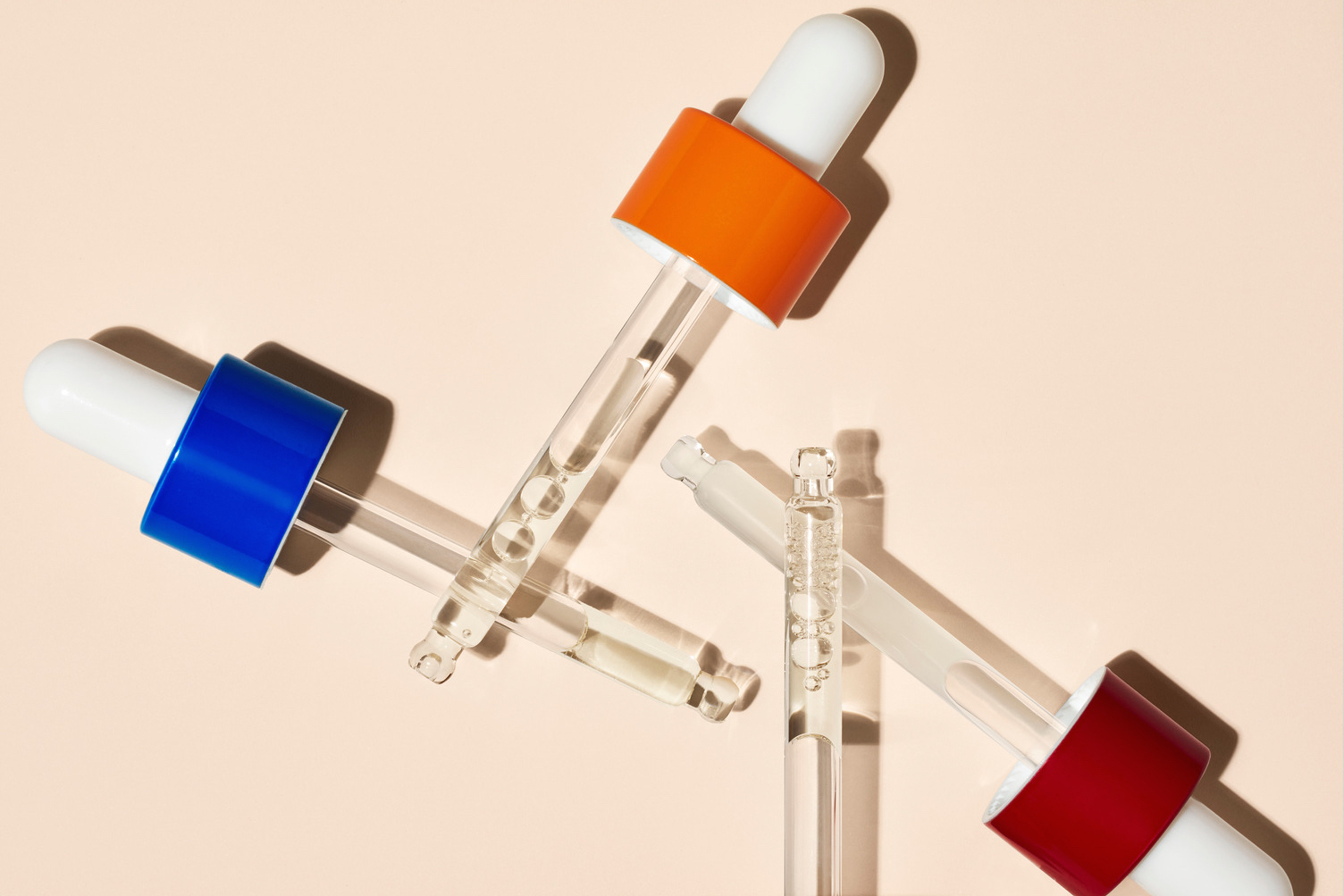 In China and elsewhere, Unilever is duking it out for consumer mindshare and retail shelf-share with the likes of Estée Lauder and Shiseido, and its acquisition of Paula's Choice comes in the wake of Estée Lauder's takeover of Deciem and Shiseido's purchase of Drunk Elephant. Petrakis notes transparency and accessibility are principal themes connecting the deals. "There's a sense of we are going to tell you what's in the products, and there's a commitment to making formulas that are worth their weight and not selling them for $300," she says. "People will always want to use La Mer, but there are great products that are less than $30 with fantastic benefits."
Transparency and digital prowess have been essential to Paula's Choice since the beginning of the brand. As Begoun recounted to Business of Fashion in 2018, she first broke into the beauty industry as a makeup artist. Struggling with acne and eczema, she was disappointed in the failure of beauty products to solve her issues. Years before Paula's Choice started in 1995, she critiqued beauty products in books such as "Blue Eyeshadow Should Be Illegal" and "Don't Go to the Cosmetics Counter Without Me," and introduced the site Beautypedia with research-fueled reviews to cut through marketing lingo and direct consumers to products that work from an array of brands. Paula's Choice leveraged the digital audience Begoun had previously cultivated.
Begoun hasn't been involved in the day-to-day operations of Paula's Choice for several years, and Kussmann and Paula's Choice CEO Tara Poseley, formerly chief product officer at Lululemon, have brought the brand's digital strategies into the modern age. TikTok, Reddit and YouTube have been integral to Paula's Choice's recent prominence. Buoyed by Sephora, in the first quarter of this year, influencer marketing platform Tribe Dynamics figures the brand's earned media value, a metric for quantifying consumer engagement, increased 59% to $7.8 million.
"Skincare in America isn't what it used to be 20 to 30 years ago because young people are caring for their skin."
Like millions of people, Janice Lee, founder and CEO of Clarity Strategies LLC, found herself on TikTok a ton during the pandemic—and she kept coming across Paula's Choice on the network. Social media sensations Andrea Suarez, aka Dr. Dray, Vi Lai, the influencer using the handle whatsonvisface, and Hyram Yarbro have touted Paula's Choice. "It got a new generation of consumers because it all of a sudden became more mainstream," says Lee. "The way they have stayed relevant is not only good for their brand, but it's good for Unilever. They want to tap into that social media awareness and the engagement they have with content creators." Tribe Dynamics pegs Paula's Choice's creator community at over 900 creators.
It's difficult, of course, to harness social media energy for prolonged periods. Just ask Becca, the Lauder-owned brand closing in September that rode a collaboration with Jaclyn Hill to an acquisition, but couldn't replicate its winning recipe later. And the competition for social media attention is fierce. Yarbro, the influencer that's touted Paula's Choice, now has his own brand produced by The Inkey List called Selfless By Hyram. Both Selfless and The Inkey List are Paula's Choice's competitors, but the group of competitors up and down the price scale extends well beyond them. A few more are Deciem brand The Ordinary, Stratia, Facetheory, Alpha-H, Naturium, Bejbiskin and Ingredients. A Reddit commenter going by jessiebears predicts the skincare bubble will pop soon "with 'fast skincare' brands like Inkey List on the rise and every influencer/celeb having a brand and constant pushing of the newest collabs."
Paula's Choice doesn't only have outside competitors, it has competitors within Unilever vying for skincare dollars—and they can cannibalize each other if they aren't careful. Lee emphasizes Unilever has to maintain the unique characteristics of the skincare brands within its stable, but believes they are sufficiently distinct to make that doable. She says Paula's Choice is "different from the rest of them in terms of the way they communicate and interact with consumers. Even though it is clinical and scientific in the way they approach ingredients, it does feel different from Dermalogica or Murad." While Petrakis warns Unilever not to fall into "tunnel vision" within the prestige skincare category, she argues, "If you want to completely own a segment, you have to have competing brands." Unilever has revealed it's contemplating divesting select beauty and personal care brands, and divestures could potentially reduce the problem of cannibalization.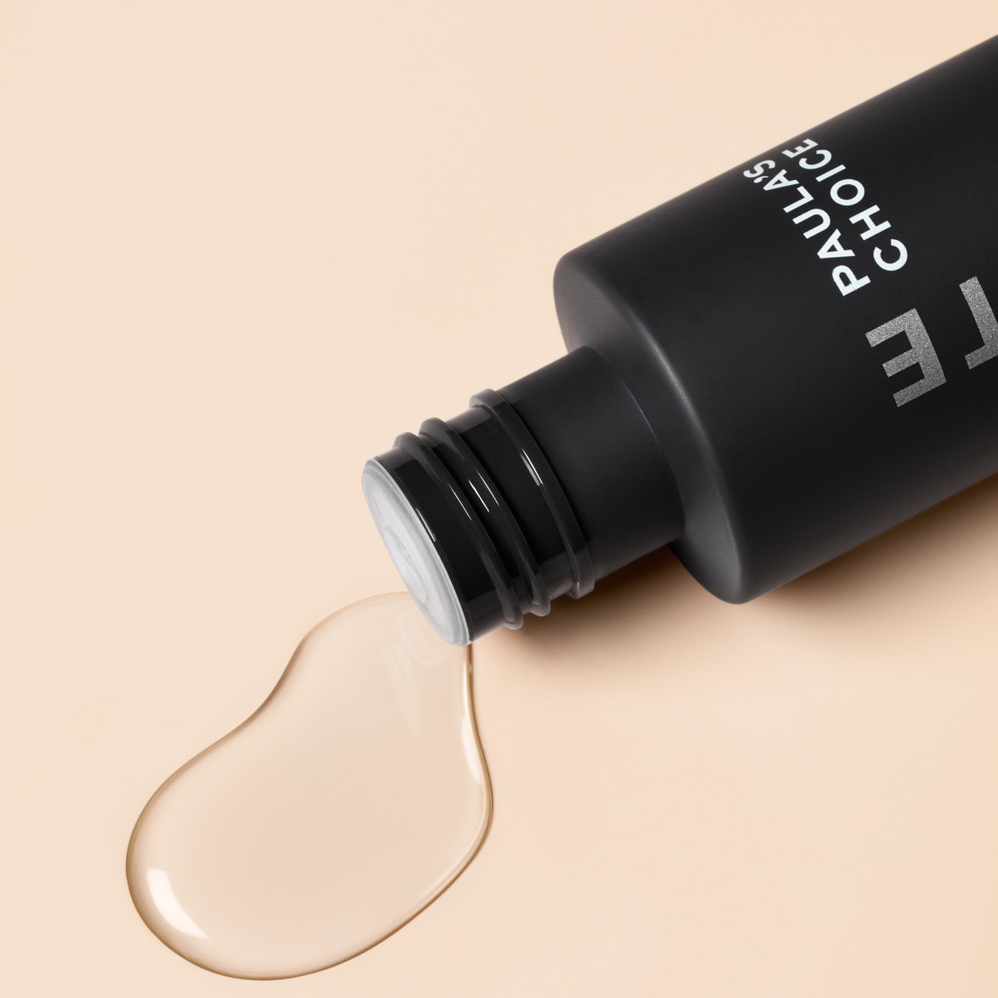 Paula's Choice has overcome many beauty industry and brand-specific challenges in its history. It faced a backlash from its ardent early customers subsequent to private equity ownership of the brand. They faulted the brand for boosting prices, proliferating its product line, and incorporating ingredients and products Begoun had disparaged, but Paula's Choice drew new consumers not deterred by the complaints. Paula's Choice could suffer a similar backlash if Unilever management makes changes the brand's fans disagree with. Lee says, "As with any acquisition, you bought it for a reason, try to keep it intact as far as the philosophy and what got it to the point where it was attractive enough to purchase."
Paula's Choice has endured beauty's category and economic cycles. Will it have to endure the bursting of the skincare bubble like jessiebears predicts? Kline's Kreutzer doesn't think so, at least not soon. "We are anticipating growth in 2021," she says. "This is a very dynamic product class rebounding quickly from only minimal declines in 2020." Equally, Petrakis doesn't see the lure of skincare diminishing. She says, "Skincare in America isn't what it used to be 20 to 30 years ago because young people are caring for their skin just as much as how long their eyelashes are and that didn't used to be the case."