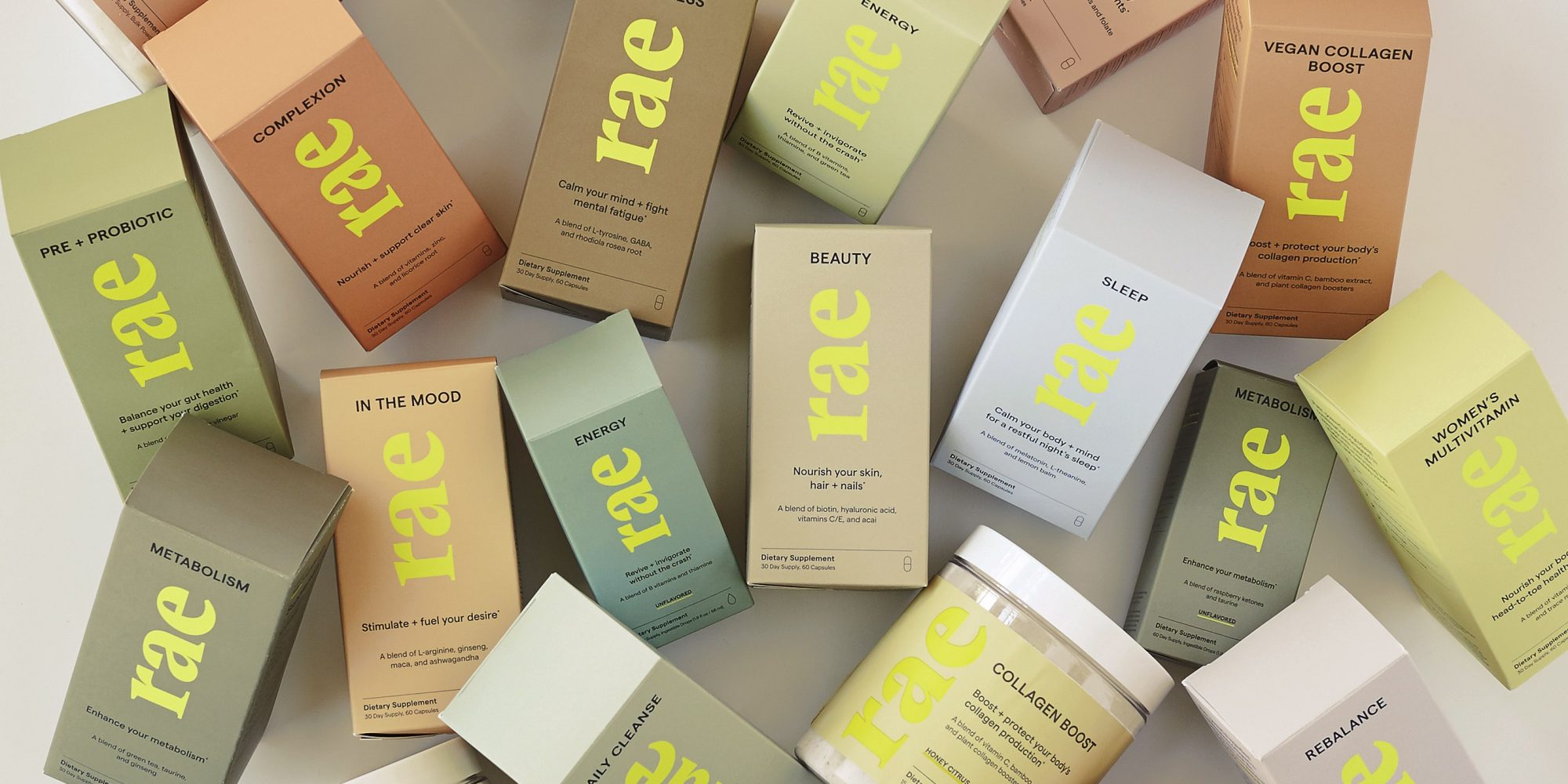 Women's Wellness Brand Rae Raises $9.5M From Power Plant Partners, M13 And Able Partners
Women-focused wellness brand Rae has closed a $9.5 million series A round.
The round was led by Beyond Meat and Thrive Market backer Power Plant Partners with participation from existing Rae investors M13, Victress Capital and Able Partners, an investment fund with Clean Market, Kosas and Moon Juice in its portfolio. Rae was the first company to launch out of M13's in-house venture studio Launchpad.
"We've been a company a little over 18 months, and we're so proud of everything we've been able to accomplish for women's well-being," says Rae co-founder and CEO Angela Tebbe. "It really starts there. Our mission is standing for well-being for all, which means it doesn't have to be expensive. When we say all, we mean all." 
Tebbe shares Rae has served over a million customers in its first year and is on track to achieve triple-digit growth in 2021. "That is crazy traction for a brand new brand," she says.
Tebbe and her Rae co-founder Eric Carl both left Target in 2018, where she was a senior director of merchandising and he was enterprise wellness strategy lead. The pair launched Rae in 2019 and placed the brand on their former employer's shelves in January 2020. At Target, the brand lives in the beauty aisle and the traditional vitamins aisle. It's since expanded its retail distribution to include a mix of players, including Urban Outfitters, Thrive Market, Anthropologie and Standard Dose. Most recently, Rae launched on Amazon.
Though Carl is still a co-founder, he stepped away from day-to-day operations at Rae to delve more deeply into the sexual wellness space. Earlier this year, he joined online marketplace Bloomi as an investor and co-founder. Tebbe says, "Eric was an outstanding co-founder, and we remain good friends. He told me about Bloomi a few months ago. I'm really happy for him." 
Rae's workforce has tripled in size over the past year, leaving operations in many capable hands once Tebbe gives birth to her third child any day. The entrepreneur is unfazed by the impending milestone. She says, "I'm continually just floored at the humans that we've been able to attract and retain and create a home for here at Rae. There's so much momentum for the brand and so many exciting things underway."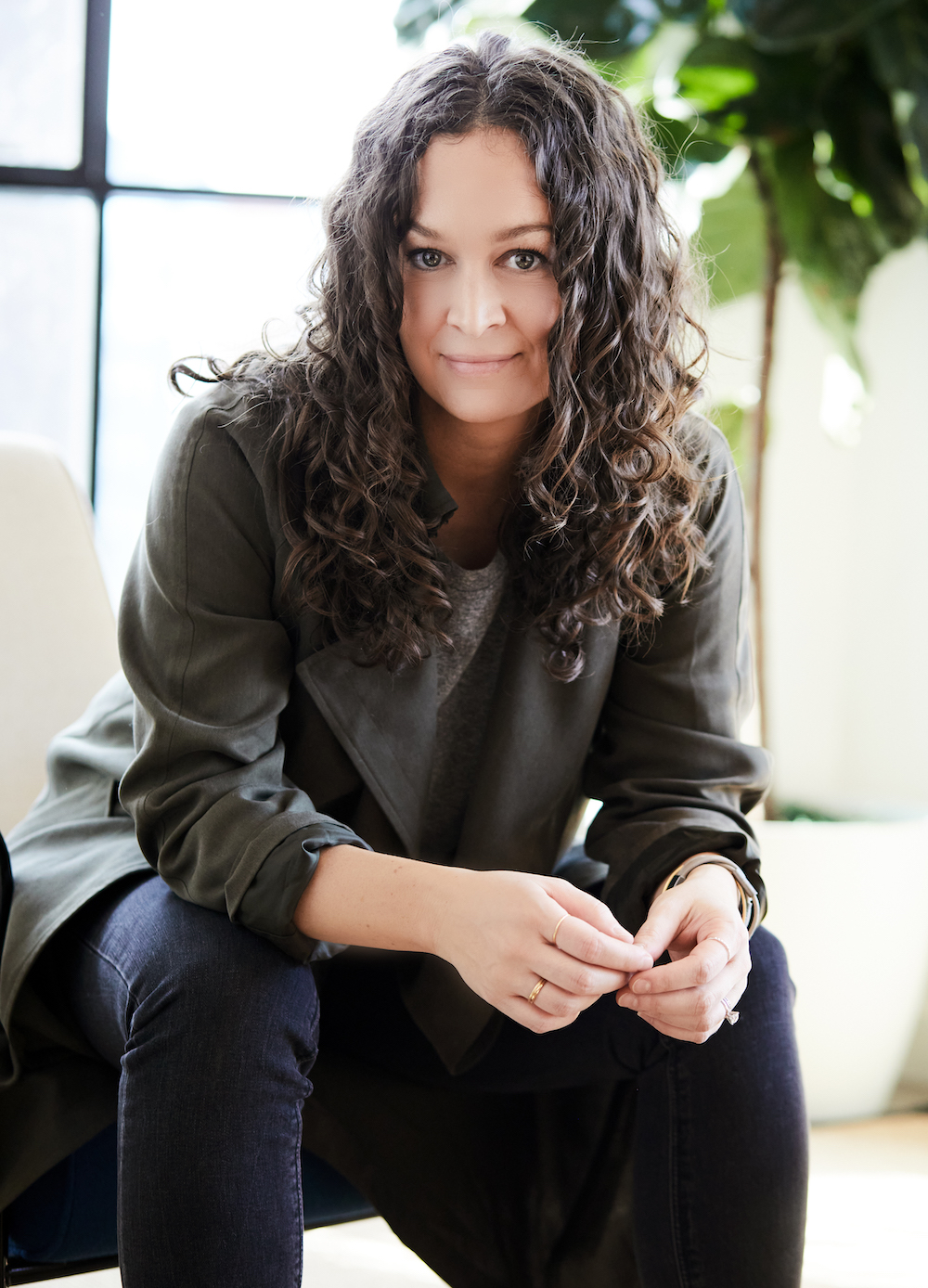 Rae launched with 20 vegan, gluten-free and non-GMO ingestible capsule, powder and tincture offerings each priced at $14.99 for a 30-day supply. All capsules, its five bestsellers are Pre + Probiotic, In The Mood, Multivitamin, Vegan Collagen Boost and Vaginal Health, which is formulated to support a healthy urinary tract, and vaginal pH and microbiome. Rae's products are free of sugar, artificial preservatives, harmful fillers and colors.
"Our customers come to us for discrete need states or territories as we like to call them, whether it be sexual health or mood support, digestion, skin, stress," says Tebbe. "As we look at our top five items, it's across all of those things that I mentioned. 70% of our consumers buy two or more products from us consistently. That is really important to notice, that she starts with us in certain needs states and, then, she lives in our Rae well-being more and more over time. The depth of how long they stay with us is awesome. The long-term value that we're creating in their lives is really important." Next week, Rae is set to reveal two product launches in a new wellness subcategory for the brand that will be available on its website. 
Tebbe says the focus going forward for Rae will be consistently satisfying its current customer base as well as raising brand awareness to reach additional people. Like many wellness brands, Rae saw a huge sales boost amid the pandemic spurred by increased consumer interest in staying healthy. A wave of investment in and acquisitions of ingestible startups has followed. This year, Seed Health Inc., the direct-to-consumer company known for its popular Seed Synbiotic supplement, closed a $40 million series A financing round, CBD wellness and beauty specialist Prima completed a $9.2 million seed-plus round, Unilever scooped up nutrition and fitness brand Onnit, and Nestle made a major move into the vitamin category with a $5.75 billion acquisition of Nature's Bounty maker The Bountiful Company.
"Wellness is no longer seen as an occasional indulgence, but rather an intentional lifestyle," says Alison Ryu, partner at Able Partners. "Consumers are more empowered to take control of their physical and mental health. Rae meets consumers where they are by combining evidence-based high-quality supplements with educational content and a supportive community that celebrates feeling our best."